Sunday, March 11, 2012
I had a lot of thinking to do about fitness, blogging, my life, and my goals. See awhile back (November Ď10) I had a surgery. Prior to that surgery I really wanted to do a fitness competition Ė although my abs have always been hidden in a crazy layer of fat . I was still in the best shape of my life. But due to my boss refusing to let me off work for this surgery (she did this in her sneaking way always telling me to get another opinion, saying she discussed with her MD brother, etc.) it reached a life threatening situation and I had to get this done. Right then I knew it was time to walk away from a 10+ year job that had totally sucked the life out of me.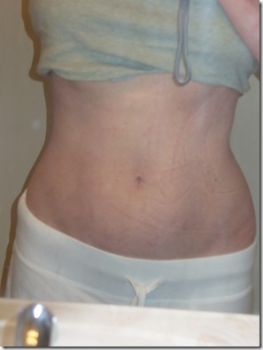 When I was in recovery, I started a blog that was intended to be a fitness blog but not having the ability to actually workout and needing money to walk away from this job, I started getting into couponing. I also got my fur baby right before all of this (hubs wanted to cheer me up) and he had kitty issues of his own.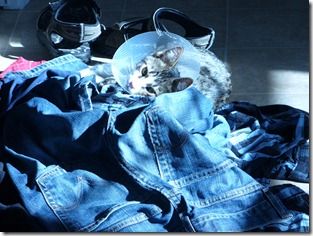 AwwwÖwasnít he a precious little boy? Now heís practically grown. LOL!

This led me to start a coupon blog that led to a review and giveaway blog. Writing posts, advertising, reaching out to potential sponsors, picking winners, dealing with sponsors that donít deliver to winnersÖ.all of this lead to a huge time suck. And a very serious case of blogger butt. The good news is that being the only wage earner for my family this gave me an opportunity to provide gifts and goodies without anything out of my pocket. Yeah! It also supplied all my makeup, hair products, etc. Super yeah! So the question is, can I keep this up?

The last few days I was comparing my goals and ambitions vs. what Iím actually doing. After much thought I decided to phase out my review blog and focus on my fitness and getting back into the best shape of my life. So going forward youíre going to see a whole new me. Iím jumping into the deep in. No more toe dipping in the shallow end.