| | |
| --- | --- |
| | CALLIKIA's Recent Blog Entries |



Tuesday, May 01, 2012
My girl Karvs said it best yesterday when she said, "I'm glad that May means that you won't be fixated on getting to the 200s for good..." She's right you know? I have been fixated on this one goal since about 2005. I busted my butt to get out of the 400s and then the 300s just mocked me for years. "You're 300 pounds!" became quite the negative mantra in my head. I belittled myself and berated myself while I watched other people enter the 200s and even the 100s without looking back.

What was wrong with me?
Where did I go wrong?
Sure, I'm not perfect...but certainly they weren't either.
I was making excuses for myself.
I was doing everything I could and nothing was working.
I was meant to be 300 pounds.
I was never going to succeed.
I was never going to have what I wanted.
Eat less, exercise more.
Eat more, exercise less.
Eat whatever, don't exercise...because it doesn't really matter anyhow.
Ooh! 298! Yay! I did it.
Oh, sh!t. Back to the 300s. *sobs*

Truthfully, I've put my family through hell over this. I can't tell you how many times I've started a week yelling and screaming and acting like a 5-year-old ranting about how life isn't fair and telling them that something MUST be wrong with me. Telling them I was weak. Telling them I wasn't good enough. And all the time still trying to make it work. I'd spend the better part of each Sunday in tears, and then I'd pull myself up on Monday and try again. And got disappointed again. And round and round we went.

I'm sure that my AB girls and my Spark Friends are sick to death of hearing about my struggle to reach 299...or, as I prefer, 298. (Because, for some reason, 299 isn't "good enough" either.) I've ranted and raved and talked about giving up more times than I can count.

But the worst part of all is that I've let myself believe this BS I have floating around in my head.

I'm going to have an Oprah moment here, so bear with me. The other day as I was flipping through the channels, I saw one of Oprah's "Life Class" episodes on OWN and Tony Robbins was on. I caught a few glimpses of him talking to some woman about success, and why we think we always fail to achieve it...and how we can get past that and grab success by the horns and ride off into the sunset. He had the woman stand up and he asked her, "Whose love did you want more than anyone's growing up? Mom or Dad?" The woman was taken aback. Whose love did you WANT the most? I answered the question in my head along with the woman on stage. Dad's. I know this. I fought for years to MAKE him love me...and he never would...nothing I could do could make him love me the way I wanted him to...the way I NEEDED him to. Tony: "And what could you never be for him?" The woman thought for a while and then finally answered in an "ah-ha moment" type way...but I don't remember a word of what she said. Because the one word that popped into my head (and hasn't left since) is "enough". I could never be enough for my father. I wasn't strong enough, brave enough, smart enough, pretty enough, clever enough. It didn't matter what I did, I lived my entire childhood trying desparately to simply be "enough"....good enough for him to love me. And time after time I fell short.

I remember camping once. My parents were Girl Scout leaders and we didn't have a lot of money so camping was a go-to vacation idea for the summer. We were camping as a family once and my father and I were tossing a softball back and forth. I remember so clearly him throwing the ball at me with all his might, me missing it in my glove and it pummeling me in leg. I felt like my lower leg bone was shattering. I collapsed and starting crying. Holy HELL that hurt! And then I remember the remarks that came flying out of his mouth. I was a wimp. (Not strong enough.) Why the hell was I crying? (Not tough enough.) He wasn't going to "play" with me anymore if I was going to act like that. (Not worthy enough of his time.) I got up. I made myself stop crying. It still hurt. I could still feel it burning. I wiped my tears and grabbed the ball, but he was gone. And we never played catch again after that. I kept thinking in my head that I wasn't "boy enough" for him. Even from a young age I knew he would have rather had a boy than a "stupid, silly girl". He already had my sister and she was perfect...so why did he need a flawed little girl after that?

This memory haunts me to this day. And there are plenty more "not enoughs" to go with it. (And if my father were to read this, he'd go on and on about how horrible I am because I only remember the bad things and none of the good. But all of the good I remember was followed by moments like these...moments of "not enough" berated into my head over and over again.)

So as I've fought for this milestone I thought was the most important thing I could ever achieve in my life - hitting the 200s - and didn't make it, it became very clear to me...I wasn't good enough at this. I didn't deserve it. I wasn't worthy.





What?!?!

Hold the flippin' phone there, buddy!
You aren't "good enough" to lose weight? WTF is that about?
How does that even make sense?

When Karvs (Okay, I know her screenname is RUNNINGCHUNKY now, but she will always be my Karvs) said that it hit me right square in the gut. In a good way.

"Single-minded to the point of recklessness." (2 points if you know what movie that's from.)

I promised you all progress pics...but I don't have them taken yet. But even taking my monthly "face shot" hit me today...as well as looking at some pics on my phone I'd taken of myself throughout the month of April.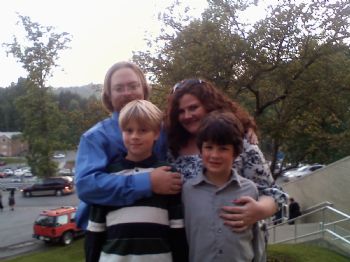 That's me in 2009. See me? Hiding WAAAAY in the back. Covering myself up with my own children as human camera shields? You gotta look closely.

I had given up the fight then. I didn't think I was strong enough to keep fighting. So I just gave up.

And then April 19, 2010, less than a year later, I woke the fluck up. Finally.
I joined Spark and stopped hiding. (You can note, I even let my Sparkversary pass without a second thought...because I didn't seem to care about that number either.)
At 416.2 pounds, I thought nothing of whether I was any "enough" to do anything. I just put my chin down and went forward. Come what may. If I failed, so what? If I succeeded, cool. But I just wanted to try.

It came on like a storm.
*I* came on like a storm.
I did things I wasn't supposed to be "enough" to do.

I wasn't skinny or fit enough to walk a 5k - especially not one with a monster hill to start - just 4 months after trying to lose weight.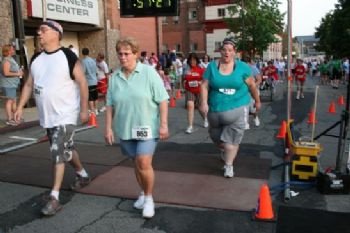 I guess I didn't realize that at the time.

I wasn't "cool enough" to meet one of my Spark idols. Someone who inspires me still to this day.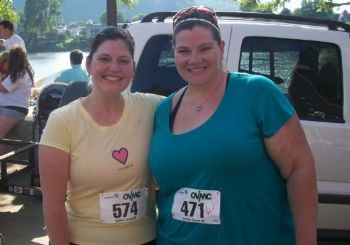 It took two seconds of Hello to vanish that thought from my mind.

I wasn't cool enough to be anyone anyone wanted to know about.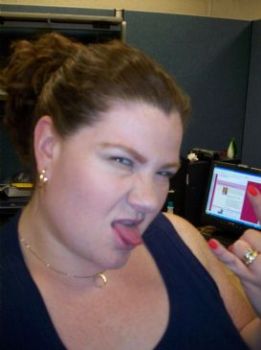 But I became a Spark Motivator anyhow.

I wasn't tough enough to brave a gym with all the hard bodies and rock hard abs staring my fat belly in the face.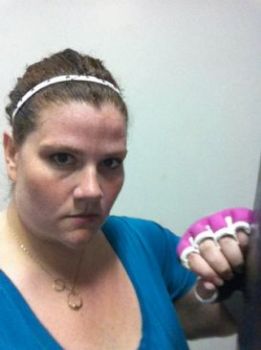 Well, maybe sometimes I just "faked" my way through...

Suddenly...I stopped hiding and started shining. I kept a strict record of each recorded weight for each picture I took and, yet, I don't remember how "big" I was when I hiked for 5.5 hours after getting lost in June of 2010. I do remember being brave enough to climb over rocks bigger than I was and walking down narrow slick paths that should have meant the death of me. I remember my family telling me how great it was that I remembered to pack filling, healthy, protein and fiber packed meals. To this day Hubs remarks that had I not packed properly, we likely would not have made it through that hike in one piece.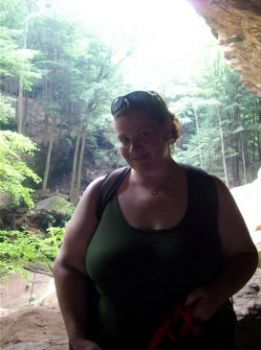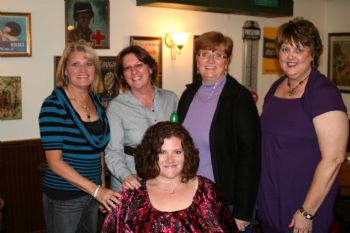 I was silly enough and good enough to be included in "reunion" type anniversary photos of my aunt's wedding (I was the flower girl around age 4 or so).



I was "brave enough" to buy my first car...and take a full-body side shot in front of it.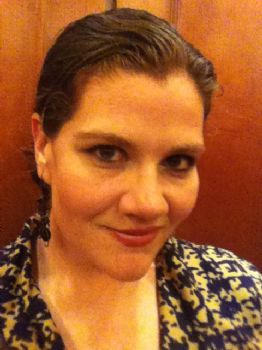 I was chic enough to visit the Greenbrier Resort in White Sulphur Springs.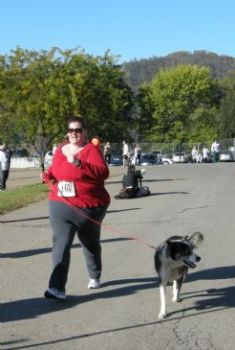 I was "fit enough" to start running.



I was strong enough to run a mile without stopping.



I was seriously done hiding.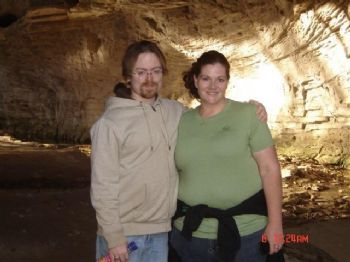 And I began to reclaim the life I once dreamed I would have.

It didn't matter that I was "still 300 pounds". It didn't matter that my weight loss had stalled out like the fading embers of a fire long forgotten. None of that mattered the tiniest bit.

And as I looked through my pictures and thought, "My! How I've changed!" A thought occurred to me...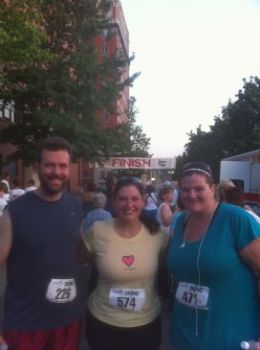 No...I haven't...not really.

I've always been bold and silly and goofy and wild and crazy.
I've never accepted that what other people say I can do is the limit of my abilities.

For no matter how many times I was told I was not "enough"...I knew that I could show myself, if not anyone else, that I was more than enough. I mattered. I was important.

I'm not here today to boast that I'm in the 200s now.
In fact, I refused to weigh myself this morning.
I'm done weighing myself right now...because Karvs made me realize how reckless I've been to become so fixated on a silly number.

I've come to celebrate the fact that not only have I lost 115 pounds with Spark...and not only have I lost more than 165 pounds through simple changes in diet and exercise since 2005...my biggest accomplishments are a different set of numbers entirely.

Numbers like:
3.1 - My first 5k, and several that have followed
1 - The first mile I ever ran without stopping
5 - The total number of miles I was able to run without stopping
2 - The number of children that have changed their eating habits and have started playing outside more and exercising and being more active
1 - The number of Husbands I aim to shock each and every time I hit another NSV

And even more important are other numbers that don't even have a definite value, because they are too numerous to count...

The number of pictures I've "posed" for without trying to hide since April 2010.
The number of times I refused to give up even when it got hard.
The number of people whose lives may have been touched just a tiny bit by my unwillingness to give up, even though the road is long and full of dusty, rocky, bone-shattering pot holes.
The number of people I have encouraged to try, or to keep going, or to give it a go simply by setting a good example.
The number of times I've allowed myself to be brave, and goofy, and wild, and vulnerable in front of other people, always afraid I won't be "enough" for them, but never letting that stop me from trying.

Remember, the scale is not the end all, be all of this journey.

It's in the number of steps you take toward living a healthier life.
It's in the lowered risk of death and disease from having a healthy heart and lungs.
It's certainly in the number of pounds you can squat on a barbell! ;)

For now, the scale has been excused from this journey.
I don't know if it will return on Sunday for weigh-in, or if I will stay away from it for several weeks or all of May.
It's really not all that important.

What IS important is...

...the number of beads of sweat pouring down your face in the gym.
...the number of grunts coming out of your mouth when the going gets tough and the lift is pretty hard.
...the number of swipes of a gym card.
...the number of minutes spent cooking healthy meals, making healthy plans, feeding a healthy heart with the proper nutrition and exercise.
...and the number of breaths that this new chosen life of ours has allowed us...simply because we took the first step, and followed it with another, and refused to give up or give in or say die.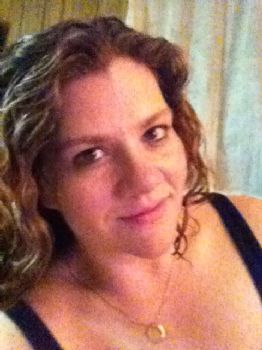 I'm good enough to put the time and effort into....are you?





Monday, April 30, 2012
So, here we go again. Time to make a few changes.

I hate to say it but after just 2 days of working my new job it has become apparent to me that LiveFit won't exactly fit into my lifestyle right now. Friday wasn't so bad. I spent about 7 hours on the computer in the office doing training videos and quizzes (think I only missed 3 questions total from the 26 videos/quizzes!) and then another 30 minutes or so filling out paperwork and talking to my new boss about what I would be doing. Saturday, however, was 5 horrendous hours on the register. There was no "watch me" prep time, they just immediately put me to work with one of the more veteran cashiers looking over my shoulder all day. I noticed a few things off the bat. (1) My PF HATES standing in one place for long periods of time. (2) 15 minutes is not long enough of a break to potty and eat and sit down and just breathe and relax during a 5-hour shift. (3) Say goodbye to 5-hour shifts because I think they're going to be 8-hour shifts from here on out. I did get Sunday off, which gave me some much needed time to get some cleaning done, go grocery shopping (I know! But after working there, you really don't want to spend another hour shopping too!), and get as much laundry as possible done.

It doesn't help that I've been sick since last Monday (serious tummy issues, no kidding!) and haven't been able to sleep very much for about that long as well. (I literally must've tossed and turned in bed for over an hour, shaking and convulsing at certain points because I could not get my body to just rest.) I missed my morning workout time this morning. I'm going to try to make up for it at lunch.

Plus, I was off Wednesday and Thursday sick...and while I attempted a workout with my FIL's weight bench on Wednesday, I discovered that his setup is not conducive to my LiveFit workouts and that my back literally HATES his smaller barbell. I had to tweak a few exercises and then had to quit early because any more would've done serious damage to two major areas that I have to protect - my lower back where I have a faulty disk issue and my neck, which has a calcified ligament in it that can cause serious pain and migraines if it starts to pinch the nerves there. So while I was squating 130 pounds and feeling fine in my legs doing it, my back started complaining and I had to give in and quit.

So, yes, things have to change.

I have options. I can quit working out.
No, seriously, that is an option. I can say WTF and give up right here and now. I'd have every right to. I hear people all the time working a full-time job and taking care of a family that complain that they can't find the time to exercise...can't find the motivation to cook/eat right. I'm working 2 jobs now. I'm not sure when my next day off will be, it could not be until May 8th when I get an actual "holiday" from my FT job (but I've considering letting the PT job know I can work that day if they wish as I won't be able to work Friday that week). I could just say it's too much. I'm not getting any sleep. I'm tired all the time. When do I have time to actually workout?

But I won't say no quite yet. Not without a serious effort to make it work.
So I'm coming up with a more flexible plan. Something I might be able to make work...somehow. If I try hard enough. And give myself permission to admit when it's too much and I need an unscheduled day off.

I'd say that this might slow down my weight loss, but who are we kidding? I weighed in at 302.2 yesterday. Cool, right? Not. Same stupid flip-flopping I've been doing all year, plus some months in 2011. I haven't had a steady weight loss since 2010 honestly. And I've come to accept that this, like other parts of my life, is just going to be the way it is. I've fought for everything else...why not this. Other people WILL get it easy. I watch people all the time graduate college or even just HS and land a dream job and buy a house and get married and have babies and have the 2.2 picket fence life we're all taught to want (and some, rightly so, rebel against). But not me. I've been fighting since day one when I popped out and broke my collarbone in minute 1 of my life. Why did I think this would be any different. Do the right things, keep doing them, still get no results, never say die and keep going and maybe, one day, when everyone has already forgotten what you were fighting for in the first place, you might get somewhere that's close to the goal you always wanted to achieve and a few people will notice and say "yay!" with you, and then you'll use that as a tool, a guide, for the next fight you encounter.

(Note: This is not a "woe is me" type thing...I'm just reasoning with myself that giving up should never be in my vocabulary because I've been here before, I've seen that tree, and I've fought tooth and nail and gotten past it before.)




Time for the April recap.

First of all, my main goal was to do 21/21 LiveFit workouts.
I won't make that. I missed Thursday, Friday and Saturday. I can't go back in time.
However, I did have one unscheduled "supervised workout" that counts as ST as it was a circuit with lifting involved. So +1 for me. And I plan on getting today's workout done at lunch or, if all else fails, after work. (Though it may not be the LiveFit one planned...it probably won't be, actually.)
So that will mean I got 19 of 21 workouts complete. I can't fault myself for that.
PLUS, I actually started on 3/26, so I stuck through an entire month of those workouts. So I was 22 for 25 overall (not including the non-LiveFit workout I included above).

I only got in 2 of the cardio workouts in that last week, but that's okay. I know what I can do. I know better how to manage my PF.

Plus, I learned a WHOLE lot about how to eat better, healthier, and more fulfilling food. I have new recipes to lean on. And I'm taking those with me into the next phase.

I still don't know what right amount of calories I'll need to eat. And right now I can't think about that. I can't think about much of anything, actually. And that's where my May plan will change drastically from any other plan I've had before. Less thinking, more just doing what I can, checking off the list, putting away the scale and not really worrying too much about where I am one month from now. My only goal is not to give up. It's a big goal, so for those of you out there just getting up once or twice a week and trying again when you don't feel like it - know that your efforts to simply NOT give up are something to be praised and respected.

Going out on a good note...I think I might just eek out 1,000 fitness minutes. We shall see. I think I have to do a 45 minute workout today...which I'll have to break up into two parts to make...but I'll do my best.




So now for the plan beyond "Don't Quit!" I'm going to set concrete, reasonable goals. And then I'm going to strive every week to make them happen...even if it's not done the "right" way.




Food -

*Attempt your very best to eat healthy 80% of the time.

*Try not to eat out more than 3 times this month. (This does not include food bought at the store, as you can make healthy choices there that don't include sodium-rich restaurant and fast food nonsense.)

*Enlist the help of your boys to help with healthy dinners.

*Stay within your calorie ranges, no matter what you eat.
I'm going to just use the Spark ranges for now. *shrug*




Workouts

I've got a few options, but I'm thinking for right now I'm going to try the Stronglift 5x5 program. It only requires 3 45-minute sessions each week. It's compound movements which should hit all the major muscle groups. I don't care about the claims about how it will build all these muscles and help me lose oodles of body fat. I mean, that'd be great and all, but the only thing I've been looking for is something that requires no more than 3-4 days of commitment from me each week. I just don't think I can promise myself any more than that.

Sunday - Rest
Monday - Stronglift 5x5
Tuesday - Iso and Cardio
Wednesday - Stronglift 5x5
Thursday - Iso & Cardio
Friday - Rest
Saturday - Iso and Cardio

For "Iso" I mean isolation exercises, which Stronglift says are not important, but I don't really mean bicep curls and such. In fact, what I want to do includes more compound movements and I probably 'shouldn't' do them on top of the Stronglift stuff, but I don't care. I need more to measure than just the Stronglift weight increases and whether I get 3 a week. (Plus, I think 3 a week is a "wimp" week. I'd rather have 4-5 days of working out for at least 30 minutes each week to keep my fitness levels up.) So I want measurable goals other than simple "I did this many out of this many workouts this month" or whatever. So I'm picking my most and least favorite things and I'm going to "fitness test" myself with them in a way.

Pushups - Modified and Regular
Plank - Regular, Modified, and Modified Side
Burpees - because they're wonderful torture
Mountain Climbers - for the same reason
Crunches - Regular, Legs in the Air, "BigTinys", Reverse, Oblique

If I did just 5 of these each day in May, I will have done 155 of each of them (countable in that way) by May 31st. I'm shooting for 200, but 150 will be the goal. (And I'm not saying I'll just do 5 a day. I may skip doing pushups all week and then do a whole bunch one day. *shrug* However I work it out, these are measurable goals.)

Pushups (Modified) - 0/150
Pushups (Regular) - 0/150
Burpees - 0/150
Crunches (Regular) - 0/150
Crunches (Legs Raised) - 0/150
Crunches (BigTinys) - 0/150
Crunches (Reverse) - 0/150
Crunches (Oblique/Side) - 0/150

As for the Mountain Climbers - I want to commit to 30 minutes of them throughout the month. Same for Planks.

Mountain Climbers - 0/30 minutes
Plank (Regular) - 0/30 minutes
Plank (Modified) - 0/30 minutes
Plank (Modified Side) - 0/30 minutes

So that's what I mean by "Iso" in my routine. I don't necessarily have to do it that day, but I want to give myself a couple reminders each week so I'm not trying to pull off 150 crunches of each type on May 31st just to hit my goal.

As for the Cardio. Real simple. 2-3 times a week. Aiming for 30 minutes. In any form whatsoever. Zumba for Kinect. Wii Adventures. Walking the dogs. What the hell ever. I have to take it easy, but I want to keep my cardiovascular strength up. I like my 60bpm HR and I'd hate to have it rise because I'm not pushing it here and there. As with everything else, the goal is to keep going, don't quit, and just see what happens.

So that's the plan, Stan.

In addition to this, I'm reading NROLFW. It's come highly recommended, so I figure it will keep my motivation up. Plus, it's on my phone so I can read it on breaks at work or whenever I have a free moment.

Going to try to take some progress pics tonight, as Hubs says that my body has changed drastically even if the weight doesn't want to change at all. He says he thinks progress pics will help me see that (and I'm deathly afraid I'll just be disappointed by them). I know my body is changing. My hips are shrinking, which has meant a loss in some of my curves, but anything that reduces the size of my hips/waist generally means a loss to unwanted belly fat so I'll take it.

So, yeah...off we go...into the Goonies stage of our plan. ;)





Tuesday, April 24, 2012
Today is day 30 of the LiveFit program. Which means...I have been on task and following a plan for a whole month! Five more days and April could be a shiny calendar full of stickers right where they should be.

Sounds great, right? Easy! Just 5 more days!

Yeah, not so much. Got a call yesterday which throws a big fat wrench in the plans, as it were. I start my part-time job on Friday from 9am - 5:30pm. Now I'm not so much worried about Friday's workout, as I have a weight bench I can use (in my FIL's garage), but it will be quite interesting trying to adapt the leg routine from Saturday on that thing if they want me to work that day as well.

Add to the fact that I really no longer want to work this job. I applied MONTHS ago. I took a drug test MONTHS ago. And for weeks they just kept telling Hubs they didn't have any hours to give me. And now, just as Hubs is about to make a move in his job and things were starting to look like they might work out again and I might see him again...now this. In all honesty, they asked me if I still wanted the job. I thought about saying no...and then I remembered that just yesterday Hubs' windshield was busted by a flying rock from a state mowing vehicle. I remembered that my credit card needs to be paid off and that Hubs' credit card does as well (though his is much more manageable right now). I remembered how stressed I was last Christmas, and the fact that I'm about to have a teenage son. And I remembered all the reason I applied to this job in the first place. This job is to get us back above water. I'm not saying I'll stay there forever. In fact, unless things with Hubs' new job works out somehow, I may only be able to last through July when football season starts and Ethan will need to be at practice 3-4 times a week.

So I said yes. I sacrificed my sanity, yet again, for the sake of trying to breathe one day.

Hubs' plans and goals for his new job are not certain. It's a store reopening and there's no telling if they'll actually make it this time. And there's no telling if Hubs will catch on as quickly as he thinks he will. And we certainly can't keep going like we are because I haven't been able to breathe in...well, years probably.

So I'm taking the bullet. We take our turns...this one's mine.

For the record, Hubs has asked me not to do it. He told me we'd figure something else out. He told me that I couldn't work every single day of every single week from here to eternity just to get us back where I want us to be (breathing). But he doesn't know how hard it is to sleep at night feeling like I'm failing us. I'm the one who went to school. I busted my butt for three years while working full-time and taking on a part-time newspaper reporting job. I barely slept for three years in order to make a better life for us. And it hasn't really gotten me very far. I'm not sure why. I don't know what I'm doing wrong. Maybe I'm just not destined for greatness. But if anything I know I'm not destined to be a quitter. Just like this weight loss thing, I can't seem to say "quit" and admit whatever failures there might be. I can't stop hoping that the next curve will lead to something better.

When I was a girl growing up I had dreams for my life.
When I had children, my dreams grew to include ones for them.
And I haven't been able to make even half of them happen.
So something has to give...and, for now, that has to be me.

Every dime I earn at this second job will go to putting us back in a more comfortable state. Erasing all signs of debt (we're actually pretty good at this...other than my student loans and the car loan, we keep our debt to credit ratio pretty low about 98% of the time). And, if there's any extra, putting some away for that ever elusive down payment on a house.

So, why the hell am I telling you all this?
Well, because I didn't understand what was really going to happen when I said yesterday "It's about to get interesting." (I have GOT to stop saying things prolific like that...it always ends up bad for me!)
Well, because everything is about to get THAT much harder...yet again.

For one, I wasn't hardly able to sleep last night. I might've eeked out about 5 hours here and there...but there was a good 30 minutes or more where I just woke up and stared at the ceiling just wanting to cry but refusing to.

Second, I had gotten pretty used to the eating schedule and diet I set for myself...but that's all about to change as well. I work 8.5 hours. Of course, I'll get a 30 minute lunch break...no problem. I know I can bring my food to work (I hope they have a fridge there somewhere...I know there is a microwave!) for lunch. It's at least 2 snacks I'll have to fit in to my 15 minute breaks (probably along with time to potty)...and not knowing how keen they'll be to me carrying around a water bottle 24/7. I'm pretty sure the only way to really get this done is to start liquifying some of my snacks. I can fit in protein bars, I think, but other sit down with fork and spoon things are going to be hard to get away with...so I'm on the hunt today for protein backed smoothie recipes and things of the like. Honestly, if worse comes to worse, I may have to resort to pre-packaged things like protein bars or sandwiches from the deli (which really aren't that bad), but I'd like to avoid that about 80% of the time because that can just lead to other snacking options...which is dangerous.

The third, of course, will be adapting those workouts to work with what I have. I'll do the best I can and, well, ...I guess we'll see how it goes.

As for yesterday. I managed to stick it out at work all day (not sure I will today....SOOOO tired!! and Ethan's home sick...and the broken window...yeah, there's a lot going on). I went straight to the gym after (I hate the gym at 6pm...these guys sitting around on the machines *I* need resting their sweaty @sses and looking at me like I kicked their cat when I ask them to move, please) and got in my Back & Cardio routine. I stretched the calf REALLY good after the bike, so the PF didn't flare up too bad. (I've come to the conclusion that the bike hurts me as well because it demands so much of my calf muscle, which is probably the cause of the problem in the first place.) I also managed to eat nearly all of the 2800 calories (I forgot a couple things, but nothing big) I had scheduled even though I felt like yakking. (It might be better with the whole workout first, eat all day after thing...we shall see.) Then I went home and took care of the car issue (had to pick up MIL's car for Hubs to drive to work) and finally got home, ate my omelet and was in bed by just after 10 (had to report on the car to Hubs).

Back & Cardio Workout - Week 5
Smith-Machine Body Rows - 1 set of 8, 2 sets of 10

Back Superset:
Bent-Over Barbell Rows - 1 set of 8 @ 45, 2 sets of 8 @ 65
Seated Cable Rows - 3 sets of 8 @ 70

Wide-Grip Lat Pulldowns - 3 sets of 10 @ 70
Bent-Over One-Arm Dumbbell Rows - 1 set of 10 @ 25, 2 sets of 8 @ 30
Hammer Strength Lat Pulldowns - 3 sets of 10 @ 110
Hyperextensions/Back Extensions - 3 sets of 8

Followed by 30 minutes on the bike around levels 10-12, keeping my HR in the 140s most of the time. Distance: 7+ miles

TOTAL TIME: 1h 10m
AVG HR: 134
MAX HR: 158
CALS BURNED: 771
FAT CALS: 31%

Even with the little to no sleep last night, I was up around 4am this morning and slowly getting ready for a great gym workout. I was a little late getting there, which meant I had to cut my cardio a little short, but I honestly feel like that can't hurt the PF as much as if I went full-force. The only adaptation I made to this routine was to do "Big/Tiny"s instead of the Roman Chair Knee/Hip Raise. One day...them and pullups...ONE DAY.

Chest, Abs & Cardio Workout - Week 5
Bench Press - 1 w/u set of 8 @ 45, 3 sets of 8 @ 65
Pushups (modified) - 3 sets of 15
Cable Crossovers - 1 set of 10 @ 30, 2 sets of 10 @ 40
Smith Machine Incline Bench Press - 3 sets of 10 @ 50
Side-to-Side Pushups - 3 sets of 10 (5 each side)

Ab Superset:
Toe Touchers - 3 sets of 20
Crunches with Legs Raised - 3 sets of 20

"Big/Tiny"s (instead of Roman Chair Knee Raises) - 3 sets of 10
Cable Crunches - 1 set of 10 @ 80, 1 @ 100, 1 @ 120

Followed by 15 minutes on the bike on the weight loss program with my HR around 125-135 for a distance of about 3 miles.

TOTAL TIME: 1h 8m
AVG HR: 119
MAX HR: 153
CALS BURNED: 562
FAT CALS: 41%





Monday, April 23, 2012
Okay, so phase I is over. Somehow I managed to make it through and not miss a single workout. There were a few things I couldn't do (roman chair knee/hip raises, for one), but for the most part, I stuck through and I've seen some definite improvement in my all-over body shape.




Measurement Changes:
Neck: 14.5 - 14.5 = no change
Waist: 45 - 44.25 = .75 inches lost!
Hips: 55 - 54 = 1 inch lost!
Bust: 45.5 - 45 = .5 inch lost!
R Thigh: 25.5 - 25 = .5 inch lost!
R Calf: 20.5 - 19.5 = 1 inch lost!
L Calf: 19.5 - 19.25 = .25 inches lost!
L Thigh: 24.5 - 24 = .5 inch lost!
L Upper Arm: 14 - 14 = no change
R Upper Arm: 13.5 - 13.75 = .25 inch gain
Under Boobs: 42 - 42 = no change

So, basically, my sides are starting to even out a bit and I gained 1/4 of an inch on my right bicep, which I didn't think was necessary, but all in all I lost a total of 4.25 inches in just four weeks. (Actually I last took those measurements on 4/3, so it's really only been 3 weeks for that loss.)





Starting Weight (3/26): 308.4
Ending Weight (4/22): 300.4
Total Loss: 8 pounds

That sounds all fine and good, until you see the rest.

(3/26): 308.4
(4/1): 300.6
(4/8): 303.4
(4/15): 308.0
(4/22): 300.4

And today we're back up to 301.0, so yay! *sarcasm sarcasm sarcasm*

This, my friends, is what a plateau looks like for me. It's not straight shot...I get to play the yo-yo game. I hate yo-yos more now than I ever did before (and to think, as a kid I could never get the thing to come back up...now I don't WANT it to!).

So, what's going on?
Well, the first couple weeks I was eating around 1400 net calories.
It wasn't until halfway through week 2 that I upped my calories a bit more to try to "save" that third weigh-in. If I hadn't upped my calories on the weekend, I would've been closer to 305.
Then I started sticking around 1800-2000 calories. And that worked for a little bit. A very little bit. Until about Wednesday of this past week when BAM! once again, I saw that even though I was sticking to my calorie goals and workouts, my weight started rising again. I had to up my calories again. *sigh* I'm not proud of the few days I had there, but I broke the cycle again.

This isn't working for me. I'll be upfront, flat-out honest. Somehow I've taught myself to undereat Monday through Thursday and then overeat Friday through Sunday. Sorry, but that does not help me mentally. I feel like crap each weekend because I'm eating crap food just to try to get my calories up.

Like I said on my main page - I've been fat pretty much all my life. Age 5 was when the problem started to arise. I know what the trigger was and I'm not going to harp on it here (because people think it's crap to "blame" your weight gain on other people, but I have my own feelings about evil people teaching evil eating habits to children who are forced - yes, FORCED - to obey or risk bodily harm, and thus learning that overindulgence is actually a good thing --- but no one wants to hear that because they think it's my way of excusing my past behavior and yadedadeda...blargh!). Fact is, I had no problem in the past overeating, but that's easy enough to do with calorie dense, nutritionless food. When you're eating whole grains, lean proteins, small amounts of healthy fats and tons of veggies? Yeah, well, you never realized how hard it could be to get 2000 calories eating the right way until you try.

And throughout my years of being a fat kid, I was forced into Weight Watchers and nutrition and fitness classes. Had a person there ever showed me how to eat the RIGHT way and then made my parents cook the foods I needed, well, you might be talking to a very different person right now. But those classes were a show. And they taught you dieting shortcuts. And I have dabbled in the fine art of eating disorders from time to time. But never...not ONCE...did anyone ever tell me to EAT MORE. NEVER! I swear I would've gotten more praise for anorexia than I would have from eating the RIGHT AMOUNT of healthy, nutrient dense foods.

So now that we're moving on to Phase II, I'm reading a bit ahead about calorie counting with the LiveFit program. And once again I'm seeing words that simply don't compute with the years of training and conditioning I had as a child. Eat MORE, exercise less, but harder.

Here's the LiveFit calorie counter snippet:
Up to this point, the focus with the meal plan has been to consume adequate calories to support your weight training goals. Moving forward, it will be necessary to determine a specific calorie range to increase your fat burning potential while maintaining your hard earned muscle.

Follow this simple formula to determine the number of calories you should consume moving forward, using the foods included in the meal plans:


1. Multiply your goal weight by 10 to arrive at your baseline.

2. Add between 200 and 500 calories to determine the ideal calorie range that will support the rest of your Phase Two and Phase Three workout routines.
(So, for me, that would be 110 (lbs) X 10 + 200 = 1300 and 110 (lbs) X 10 + 500 = 1600).

3. On rest days and lighter days (arms, shoulders, abs), eat in the lower range (1,300 calories). On heavier days (chest, legs, back), eat in the higher range (1,600 calories).

4. Once we arrive at Phase 3, the lower number will become the starting point for the carbohydrate cycling we'll do!

Source: www.bodybuilding.com/fun/jamie-eason
-livefit-trainer-phase-2-day-43.html

So let's do some calculations, shall we?
My current goal weight is 230 pounds.
(I honestly toyed with this number. I don't think it's reasonable for me to reach for 177 or even 190 right now, especially with the problems I've been having as of late. 230 was the number set for me a long time ago which should put me around 30% body fat. It may or may not be right, but it works for me because it seems more reasonable in my head. But I still wondered - did she mean your eventual goal weight, or your goal weight for the program's end? Whatever, I have one number and one number only - 230 pounds should put me closer to a goal of 30% body fat. And I care more about my body fat % than I do that stupid number on the scale. I've learned to put little stock in that silly little machine on the floor.)

So if I take 230 x 10 = 2300
Then we add +200 and +500 = 2500-2800, respectively

So on heavy days (back, chest, legs) I should eat 2800 calories.
On lighter days (shoulder, abs, arms) I should stick to 2500 calories.

TWENTY FIVE HUNDRED CALORIES?! ARE YOU EFFIN' KIDDING ME?

*sigh*

Confession: It feels VERY, VERY wrong. Where's the deficit? How the hell am I going to lose any weight eating nearly 3k calories a day?

Confession: I do NOT get how this is supposed to work, because it goes all the training and conditioning I've had from age 5 to age 30. "Eat less, exercise more = lose weight."

Confession: That BS I just said hasn't been working for me for MONTHS. So what the hell, right? What do I have to lose? Except more weight if it works. If it doesn't, I really won't be any worse off now than I've been on this dizzying yo-yo of a ride I've been on for the past few MONTHS.

Confession: *pouts* How the hell am I going to eat that much food?

So, here we go. An experiment to end all experiments.
One that tests the basic boundaries of my beliefs and understanding.
One that challenges all of the "it's as simple as..." diet techniques I've learned from age 5 on.
Wasn't it Einstein who said that Insanity is doing the same thing over and over again and expecting different results? Well, time for me to be insane enough to try something different and see where it gets me. I have a feeling I'm not going to spend one minute of this week being hungry.

The only thing I keep telling myself is - we're about to add cardio anyhow, so maybe that will make up for what I overeat. (But it's not really overeating, is it? *sigh*) Time for me to stop thinking and start doing.

I may have to start eating every 2 hours instead of 3 just to fit it all in. Especially today, because I slept late. (Another reason I've been forcing the morning workouts is so I can get all my food in before bed.)

So this is what my day looks like today:

Breakfast (6am)
6 egg whites, 1/2 cup oats, 2 Tbsp. homemade peanut butter and a dash of xylitol
McDonald's large coffee - 3 creams, 2 Splenda
(468 calories)

Snack 1 (9am):
1 cup FF cottage cheese with SF jello mix and 4 cinnamon swirl protein bread squares
(385 calories)

Lunch (11:30am):
Chicken Zucchini Burger on WW sandwich thin with mustard, and a large salad with lite balsamic vinaigrette dressing with 4oz grilled chicken
(489 cal)

Snack 2 (2:00pm):
1 cup brown rice, 7oz grilled chicken with green beans and stewed tomatoes
(500 cal)

Dinner (5:00pm):
4 Turkey Meatloaf Muffins
(320 cal)

During/Post Workout (6-7pm):
1 scoop of Xtend Watermelon
2 scoops Body Fortress Chocolate
1 large banana
(433 cal)

Evening Snack (9:00pm):
7 egg whites, 1 large mushroom, 1/4 cup 2% cheddar cheese
(205 cal)

In bed by 10pm.

Total Calories: 2800
Macros: 243g carbs (34.7%), 52g fat (16.7%), 321g protein (45.9%)

Workout tonight includes the following:
Wide Grip Overhand Pullups (I'll be doing Smith Machine Body Rows instead) (3 sets of 10)

SUPERSET:
Bent Over Barbell Rows (3 sets of 8)
Seated Cable Rows (3 sets of 8)

Wide-Grip Lat Pulldowns (3 sets of 10)
One-Arm Dumbbell Row (3 sets of 8)
Hammer Strength Lat Pull (3 sets of 10)
Hyperextensions (3 sets of 8)

30 minutes of Cardio at moderate pace (probably on the bike)

I'll be lifting nearer 85% of my max, resting longer between sets if needed and trying to get the most I can from each set. On the cardio, I'll be watching my foot to ensure I don't worsen it again and I'll get off after 20 minutes if 30 seems like it will cause serious pain to the PF.

I think it's about to get interesting, folks.
Stay tuned!





Thursday, April 19, 2012
A little nod at my clever friend BOB240 in the title there. Sorry, Bob. No tuna in the house right now...but I'll try to eat some next week, mmmkay?! *smiles innocently...sorta*

This is going to be a quick one.

....I think.

I did NOT want to go to the gym this morning. My back was tight and sore (as it should be...well, the sore part, not the tight part) and I did NOT want to get out of bed. I snoozed the alarm no less than 3 times this morning before finally forcing myself to stand and then go about my business. Just eating breakfast seemed to be a chore. (I had to come back to it three times because I just didn't want to eat or do anything.) But I fought past the "I dun wannas" and something amazing happened.

It took at least an hour and a half for it to set in...with only 2 exercises left on my legs routine for the day. Call it endorphins or whatever you want, maybe it was the upbeat music cycling through my ears, but I suddenly stood up and wanted to dance. I realized that this morning was the first time I did not need to walk on the ball of my right foot when I rose out of bed this morning. The first time in at least 3 months that I haven't wanted to chop my own damn leg off because of the sheer pain shooting up the back of my foot. And then I realized I was almost done with the next to last workout of Phase I.

The worries of having to drive to the gym tomorrow for a workout faded away.

I confess, the past two days, but especially yesterday, I have been wondering how long I can hold out. This morning the thoughts of quitting started running through my head. It has not been without sacrifice that I have taken on this little task here.

Ironic that the moment I started considering my quitting options, the scale started cooperating fully with my efforts. It seems I had found that magical calorie intake number to lose properly on and yet, here in my own head, I was talking myself out of it because it was "too hard".

HA! "Too hard." What a funny saying.
Is it harder than having to tell everyone who asks you, "So how much weight have you lost NOW?" that you haven't lost any more since they talked to you about it 4 months ago?
Is it harder than admitting that no matter what you've tried you've continued to yo-yo around on this stupid thing they call a plateau, which your body laughs at and mocks you and gives you hope only to snatch it away?
Is it harder than the pain you've felt throughout your entire body from injuries that are more than likely due to your inconsistency?

No. It's not.

All thoughts of quitting melted away.
I won't say they're gone for good, but they are gone for now.

One more workout left. I'm getting through day 25 of a new program that I never dreamed of following to the end. Sure, I'm terrified or scared or nervous of some of the things coming up, but it's facing your fears and deciding something else is more important that brings you courage.

Tomorrow I will drive to the gym. I have all day to make the trip, but I will get it out of the way early. When I'm done, I'll take the unlikely opportunity to shop for the week in some of the stores here that cater to the more healthy eaters in the state. I will stop by the market for fresh produce. I will head down to the local Kroger here that sells tofu and has no less than four rows of health food items, as well as a cooler and a freezer, and has produce for sale that most people in my town wouldn't know the name of. I'll make a plan of attack and use the opportunity to get myself ready for the week. I'll restock my protein powder and make sure I'm ready for the road ahead on Phase II of my program.

And then I'll still be able to say I didn't quit. Even when it got "too hard" and I was tired.
I didn't quit.
I won't quit.

That's simply that.



First Page
1
2
3
4
5
6
7
8
9
10
11
12
13
14
15
16
17
18
19
20
21
22
23
24
25 26 27 28 29 30 31 32 33 34 35 36 37 38 39 40 41 42 43 44 45 46 47 48 49 50 51 52 53 54 55 56 57 58 59 60 61 62 63 64 65 66 67 68 69 70 71 72 73 74 75 76 77 78 79 80 81 82 83 84 85 86 87 88 89 90 91 92 93 94 95 96 97 98 99 100 101 102 103 104 105 106 107 108 109 110 111 112 113 114 115 116 117 118 119 120 121 Last Page

Get An Email Alert Each Time CALLIKIA Posts