| | |
| --- | --- |
| | CALLIKIA's Recent Blog Entries |


Monday, January 03, 2011
Okay, that is it. I am going STIR CRAZY not working out.

I know I told you all in my last blog that I'm working every other angle to make sure the weight moves even while I'm not...and that's still working. (Down to 330.0 today!) But...BUT...I miss working out! I miss feeling my muscles move. I miss seeing them pulse in the gym mirror when I'm lifting weights. I miss feeling that "I can't do this...oh, wait...yes I can!" feeling when I boost up the weights on the gym machines. Most of all...I miss running.

The hip feels better today, and other than the dizziness from the ear infection, I'm feeling like I'm ready to step back in the gym. I told Hubs last night, "I don't care if I have to do all 30 minutes of cardio on the recumbent bike, but I've got to do SOMETHING!" (For those that don't know, I *HATE* the recumbent bike....SOOO boring for me!)

So here's the plan, my friends and Spark family.

Me. Gym. Tonight. 30 minutes cardio. 30 minutes ST.

I will not stop unless I feel the need to vomit.
I will not stop unless I get feeling so faint that I fear I will actually pass out.
I will try to run, but will stop if my hip tells me it's too early to return.
If the running isn't possible, I will walk as much as I can unless it hurts.
If I feel the need to move faster, I will move my butt to the elliptical and "fake run" (that's what I call it) until my heart is content once again.
I will try at least one plank tonight.
I will try at least 10 REGULAR push-ups.
I will do the crunches that don't hurt my hip and see how many I can do without getting dizzy.
I will do the leg press machine because I love it with my whole heart (and all of my legs!).
I will do the back extension machine because it stretches the hip flexors.
I will use the cable machine to work my hips and arm muscles.
I will be sure to do my dumbbell lifts and feel that power in my arms again.
I will do both hip machines in the gym because my hips need the help.

I will stay away from anything that might injure me or cause me to get dizzy or lose my balance.
But I will remember that the gym is like a buffet at my favorite restaurant, and all the food has negative calories! Don't feel like the chicken (treadmill) tonight? How about a cut of beef (elliptical) cooked to perfection (on the perfect setting to challenge me)?

I am going to imagine my strength training routine as the dessert bar. Each exercise more delicious than the next. It's food for my body and mind and spirit. I crave it just as I crave certain foods, and even more now that I've been away for a week!

I always hated that saying, "Nothing tastes as good as skinny feels." Mostly because the woman who said it looks like she never had a great slice of chocolate cake in her life, and because I doubt she understand what being "not skinny" has ever felt like -- but, for just today, I understand the saying. I understand because I miss it more than I miss any food you could place in front of me today.



is apple pie.


is a slice of pepperoni pizza.


is a T-bone steak, medium rare.


is roast beef.


is mashed potatoes.


is a strawberry shake.


is chocolate covered pretzels.


is peanut brittle.


is the cherry on the top of a sundae.


is a slice of chocolate cake with chocolate icing.


is a light and airy mousse.



are my utensils.
The gym is my buffet.



Let's Eat!





Sunday, January 02, 2011
Alright, ladies and gents - first of all, thank you all for your support and comments and goodies in the last few days, especially on my What Can Happen in a Year Photo Blog. I wish I could come by and thank you all individually, but I'm not sure I have that much time with all I have planned this year! *lol* Still, I really do appreciate the support, encouragement, and wonderfully kind comments! You made my NYE/NYD much better! :)

Now, I tried to weigh in yesterday morning at my mom's house, but her scale isn't calibrated correctly. I hopped onto her old medical scales (that were once my grandmother's) and it said I weighed 315.5 pounds! WOOT! ....okay, not really. On New Years Eve morning I weighed in at home around 330...and I don't really think you can lose 15 pounds in one day...especially when you're eating pizza and chocolate covered pretzels! *lol* So the official New Years weigh in had to be today. Here are the results:




2011 Weigh-In

Current Weight: 330.8
Weight Last Week: 332.6
Weight lost in the last week of 2010: -1.8 pounds

And I'll take it! I only worked out 2 times this week..and it just about killed me! If you read my "Very Funny 2010!" blog, you'll know I've been fighting both injuries and illnesses this week. On Monday, I only completed 11 minutes of my W4D2 of C25K before my hip started screaming at me. I tried to walk to finish the time I had, but after a while, even that hurt! By Tuesday, I was on the couch, having to call off work because walking was torturous for me. I really wanted it to heal quickly, and by Wednesday I was feeling much better. Unfortunately, while I was on the couch Tuesday I started feeling a sinus infection coming on too...and cramps. Now, normally neither of these would keep me from the gym, but with everything I had going on and the pain in my hip still, I gave myself the permission to stay off the hip and let my body heal completely. I also had a plan to meet my bestie on Wednesday night to finally exchange gifts for Christmas. Thursday I had to come home and get things ready to head to my mom's the next day. So, with plans changing, with my hip hurting, with cramps and horrible sinus headaches, a very sore and swollen throat and stuffy nose, I took the week off from the gym. On Friday, I swiped my card at the gym, but I didn't get to my workout until late that night - and it ended up being only a walk with Hubs, about 1/3 of a mile or so....which landed me with another injury, a serious ear infection or blockage (not quite sure what's going on, but I don't think it's coincidence that the wind was awfully strong that night and I was fine when I left and not fine any more when I returned).

So for this past week, I can say:
* I only worked out for about 35 minutes total.
* I didn't do any strength training.
* I didn't drink all my water (my throat hurt SO much!!).
* I didn't get hardly any sleep (up almost every night screaming and/or crying).

What I did, instead, was:
* I lowered my food intake, sticking to about 1600 calories instead of 1800.
* I tried to sleep when I could.
* I tried to drink water when I could.
* I tried to listen to my body and make good choices, where possible.
* I tried not to expect too much of a seriously battered body.

It just goes to show that when half the things are going wrong, if you work the other half you may still come out with a victory in the end. A great lesson to learn in the end of 2011.

Another good lesson to learn? You don't magically heal when the new year starts. Some secret part of me wished that when the clock struck midnight, my ears would pop and my hip would feel 100%. I also hoped my new running shoes would make my hip pain non-existent. Guess what?! It didn't happen. As I sit here this morning, my hip still hurts and my ear is ringing and still completely blocked.

So, yep...2010 wasn't the end of all struggles. We all have to remember that each day is it's own with it's own challenges. By the end of each year we get sick of it. We start remembering all that went wrong and we want to move forward and forget. So we look forward to a new year with it's new possibilities...but I think we miss the point. Each new day holds new possibilities. It doesn't matter if it's 1/1/11 or 3/15/10. We have an opportunity to make each day count, so pining all your hopes on the second the clock turns over into a new year isn't the way to go at all....pin your hopes on each second of the clock...it's a second more you have to make your way through the jungle and find the light you're looking for.

That being said, a new year is a great way to measure time...so I have made my plans and goals for 2011. Not resolutions. I hate the pressure of resolutions. These are things I want to do or try in 2011. I think I've mentioned some of them before, but here they are...all written out in one spot.
----------------------------------------
-----------------------------------

First, a review.
In 2010, I did...

...lose 85.4 pounds!
...lose 54.75 inches!
...drop from a size 32 pant to size 24/26.
...drop from 48DD bra to 42DD.
...logged more than 106 miles.
...logged 11,173 fitness minutes.
...completed 4 races - 3 5ks and 1 10k.
...logged 9300 Spark Points.
...tried tennis, boxing, Zumba, line dancing, pilates, and running for the first time.
...logged miles and time on the treadmill, elliptical, in classes, and on ST machines.
...my first yoga class.


So, in 2011, I will...

...lose 80 pounds.
...log 365 miles.
...complete 11 races.
...log 15,600 fitness minutes (300/week).
...log over 10,000 Spark Points.
...take a boxing class and tennis lessons.
...repeat the hike from June 2010 with my new body...and finish it!
...try new things: ziplining, kayaking, white water rafting, and other fun things.
...travel to new places and challenge myself - Vegas, Utah, the Grand Canyon.
...start researching and writing a book.
...blog about my adventures.
...support those around me.
...remember that inspiring those is the best way to inspire myself.
...take my time, love myself, scare myself a little, and make plenty of wonderful memories!

I'll add some 2011 start pictures/end of 2010 pictures a little later.


I hope you all have a wonderful, happy, and beautiful new year! And remember to make every day a new possibility for adventure and fun! Happiness and health to all!






Thursday, December 30, 2010
January 2010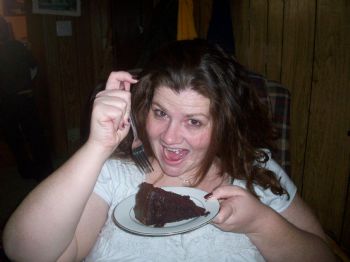 I ate. And tried to fake a smile. (My birthday bash had to be postponed due to stupid snow and I was P.O.ed!)



I was uncomfortable all the time. Uncomfortable in my own skin. Unhappy with myself.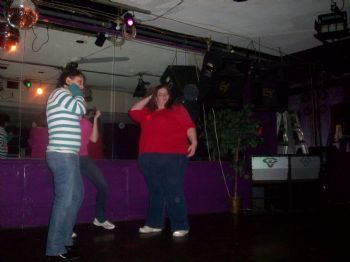 I tried not to have too much of a good time and felt uncomfortable standing next to my gorgeous and skinny friends. I heard the laughter and jeers from all around me and, even though I tried to ignore them, it broke my heart and my spirit.


February 2010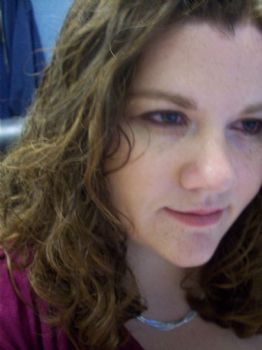 I tried to find my best angle in the lens...but started to realize the best pictures were those with the least of me in them at all. Plus, everything looked puffy...all the time. No sharp angles. I didn't think this is what they meant by "curves."


March 2010


One thing I couldn't escape was my reflection...and I didn't like it anymore.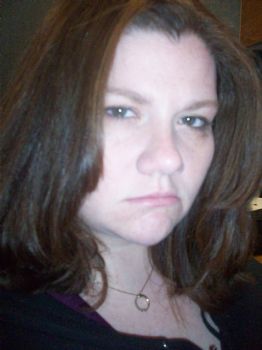 I was sad and tired...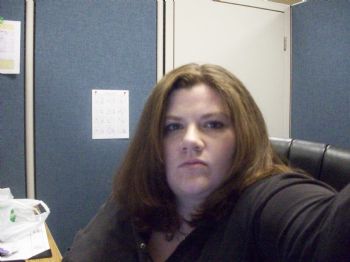 ...and huge!

And then I went out one day, and I bought a bed just for me. One that I wanted. With my own money (and it wasn't cheap!). It was the most expensive thing I ever bought. A king sized bed for me and Hubs. Partly because our bed had broken down under my weight, and partly because we had never, not once, owned a brand new bed bought by us for us.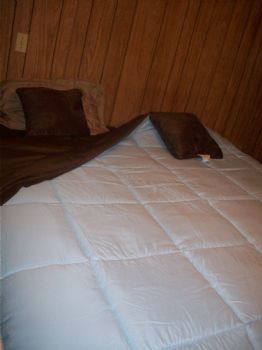 I got more sleep and I started to realize that I was falling back into hiding because I was scared of what people thought of me. (Sleep does wonders for mind, body and spirit!)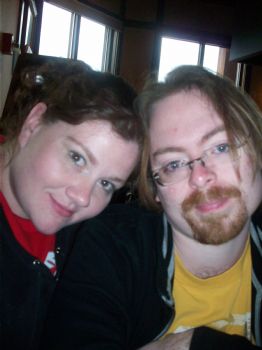 So, when we went on vacation, I tried to stop hiding. I wanted to ENJOY my life, not hide from it!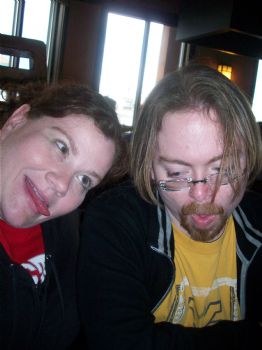 And I let myself be silly again!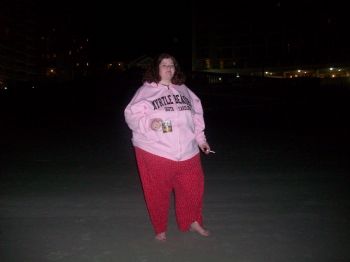 And though it hurt to think that this was me...and it took me all week...I finally accepted it.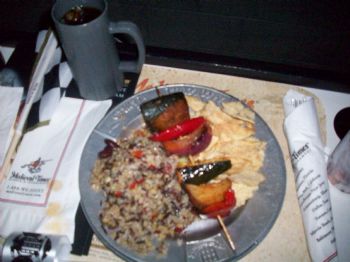 I guess I knew where I was headed long before I knew it, if that makes any sense. When I pre-ordered our tickets for Medieval Times, I ordered a vegetarian meal for me. And that night I began to realize how amazingly good and filling, and better than any greasy substitute, healthy foods like peppers and wild rice could taste! Healthy food that tasted great - not diet food that tasted like some cardboard-like horrible imitation of the "real" thing.

But I still had a lot of learning to do in the meantime...



I had to forgive and apologize to my legs. I had to accept that they couldn't carry me as well because of what *I* had done to them, the pressure I had put them under. I was ashamed of myself for letting it get this far...again.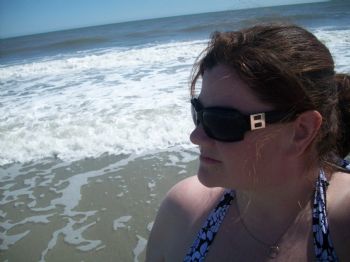 I had to embrace my beauty and passion for myself again. I needed to remember why my body was so important to me on a purely aesthetic basis.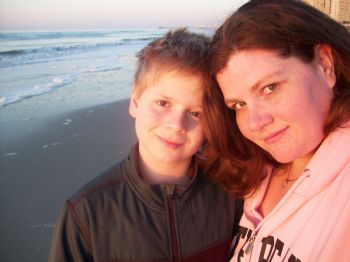 And I had to remember what was really important to me.

I knew change was coming when I did THIS on the beach...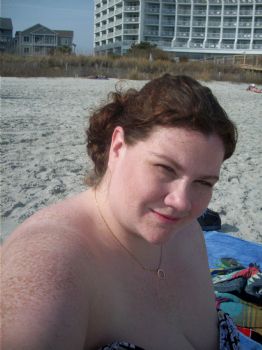 I pulled that halter necktie right over my head and sunbathed on the beach. And not once did I worry about what other people thought. I got lost in my head. I got lost in the beauty of the moment. And it was beautiful...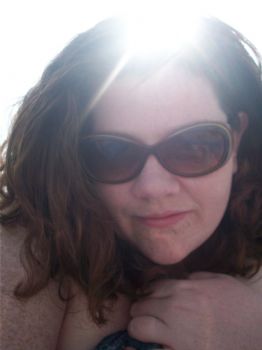 And I had a drink...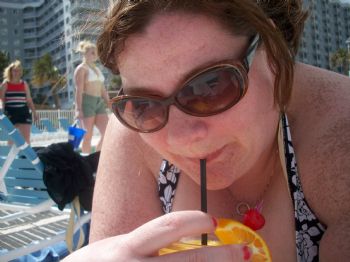 ...and I told myself to relax. Not at goal weight, but now. I was going to enjoy now.

That trip...and this hat ---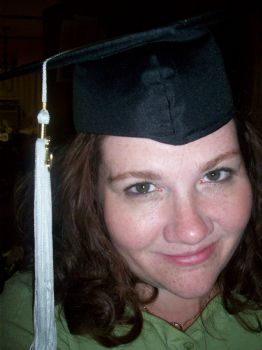 Changed my life. (April 2010)

I was about to graduate. A dream I had once deferred, had been pursued once more. And this time it would not end in guilt and remorse and failure. I had won. I had fought, and I had won, and that diploma in just a short month and a half, was going to be mine.

Suddenly I realized that it's okay to put our goals on hold for just a minute if we need time to readjust. I had become the person I was, and had the success I had in school, because the first time was an utter failure for me.

That next month, I would change my life in other ways. I thought about waiting for a better time...but I soon realized that the best time is RIGHT NOW. While you're thinking of it. While you're motivated and it's fresh in your mind. Tomorrow is never a guarantee, so start today.

Who knows...it could change your life, and take you from this: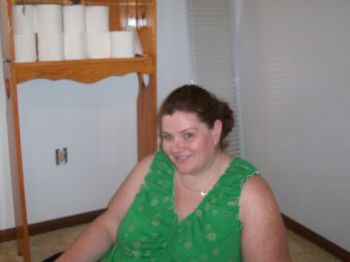 (April 3, 2010...just 2 weeks prior to joining SP)

to this: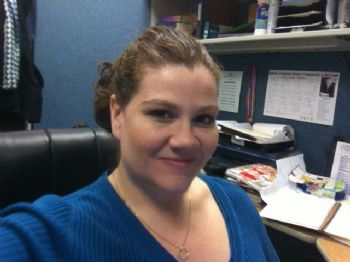 (Today - 12/30/10 2:20pm, while finishing this blog)





Wednesday, December 29, 2010
Dear 2010,

Okay, I'm sure you think it's absolutely hilarious to pick the last week of the year to really screw with me physically, but I want you to know something - you're not going to break me. No way. Not this time. I'm done falling into an emotional trap everytime my body tries to break. Instead, I'm going to find ways to adjust and take it as a lesson learned.

So, this Monday, when you decided to give me an even more severe hip injury when I tried to do 11 minutes of my W4D2 of C25k?

And this Tuesday, when I called off work to do nothing but lay on the couch in order to heal my hip, and you took my Husband away to go help another family member and left me home alone with two very bored children, and THEN decided to hit me with a major headache and a stuffy nose?

And today, when I woke up and the hip felt better but the sinus infection had set in, right alongside these lovely cramps you've graced me with?

Yeah, I'm sure you think it's all very funny. You keep taunting me and I can hear your stupid voice in my head mocking me about my plans to finish 2010 strong. Yep, that's right. I acknowledge you. I HEAR YOU! So shut it already!

Because no matter what you say about all being lost, I realize that it's not. I've come too far to back down now. You've taken me out of the gym for a few days, but you will not take the fight out of me. I will decrease my calories each day to adjust for the decrease in physical activity. I will give myself the forgiveness I need for taking a step back from running right now as I heal. I will also search for a fitting for new running shoes, with the thought that it may very well be part of the problem. And I will drink a ton of water to adjust for the cramps and bloating, and take my vitamins, and get lots of rest (all of which, I'll have you know, will help me to lose weight!). I will question my body daily whether it is ready to return to workouts again.

And when I do go back to the gym, I will go easy on the poor girl -- she's brought me through a lot this year. I will come back quietly and start back slowly. I won't push too hard or too fast. I'll be gradual about it, because she deserves it, this body of mine.

So don't you dare tell me that she's good for nothing because she can't make it through Week 4 of C25k! Don't make her feel less than because she's had a minor setback! This is my fault, not hers...and she has nothing to be ashamed of! This is the same body that:


* walked her first 5k distance at 392 pounds, in midday heat, and swelled up like a balloon, but finished.

* learned to cook healthy meals this year like Vegetable Skillet Couscous, Roasted Vegetables, and Turkey Burgers.

* went from eating Big Macs to eating Tofu and Sushi - and loves it more than any Big Mac ever made!

* went from working out almost never, to working out almost every single day!

* failed at Zumba, then rallied back, and now has hopes and dreams of becoming a certified instructor.

* hiked for five and a half hours at Old Man's Cave in the middle of June, climbing rocks and boulders, climbing up and down rock staircases, over hills, around trees, through creek beds and mud and sludge, and still had the energy to enjoy her family later that night. (Oh, and in case you missed it, she did that at 386+ pounds!)

* traveled to New York City and back in one day to interview for a position in the field she would love to work in, and enjoyed every minute of the flight there, and overcame the challenges of the flight back, and never faultered a moment.

* walked a mile or more into town for the 4th of July parade, and stood for over an hour in the heat without feeling faint, at 380 pounds.

* went from people not saying anything to her, for fear of offending, to constantly being told she was a motivation, inspiration, and should become a personal trainer.

* joined the gym before her insurance gave her the green flag for her weight management program. Why? Because she just couldn't wait!

* went to her first race in August, completely overwhelmed and scared of being judged because of her size. Who proudly walked 3.1 miles, at least 2.5 of those with a huge blister on the bottom of her foot (that wouldn't heal right for at least a month or more!) Who proudly hugged her first-met Sparkie because she felt a kinship that couldn't be denied. Who saw a woman bigger than her, on her stoop, who, when the woman saw her, cheered as loud as she could...and she considered for a moment the magnitude of what it could mean to make this journey public for all to see. Who at 365 pounds, walked those 3.1 miles in under a hour -- 57:21, setting her fastest ever pace time of 18:30 and ended up 661 of 750 walkers.

* did her next race, less than a full month later, with her 8-year old son. Who walked all 6.2 miles (10k) and completed the race proud, even if no one was there to cheer them on. Who taught her son what it meant to make it through, who taught him about mental cheering and positive self-talk, and even mental bribery! (You finish this, you get a big, fat cheeseburger! *lol*) And then showed him what it meant to follow up that promise of reward with actual reward. Who, though she struggled time and again to get past 5 miles on her walks, ended that race with the biggest smile in the world - for the hill she conquered and mileage she put in, and for never, never, never giving up. (And who wasn't last...and whose son actually SLOWED her down! *lol*)

* tried playing tennis, and even if she didn't know what she was doing, had a blast doing it.

* tried boxing, and even if she didn't know what she was doing, had a blast doing it.

* rowed, both on and out of the water, and had a blast doing it!

* put herself in the public's eye by announcing her triumphs and struggles on SparkPeople, FB, in real life, to friends and family, to the world at large, to anyone who would listen, and realized that we can really ALL be in this together, however corny that sounds.

* got frustrated but refused to give up completely.

* taught herself to be honest, even when it hurts.

* got this crazy notion of doing a family 5k, and then actually did it. 3 generations, sisters, mothers, sister from another mother, brothers, daughters, sons, grandmothers, grandsons - all walked and half-ran the Dayton Corridor Classic and two of them actually got first place in their age division (though, they were the only ones IN their age division! *lol*). And got a PR pace and final time.

* still had the energy to finish that race with her Sparkie friend even after walking all around the Ren Faire the day before.

* still had the energy after completing that race on Sunday, to compete in the Auggie's 5k run that Saturday - making that two 5ks in one week! And who signed up as a runner instead of a walker. And who, with her dog, ran a good majority of the 5k distance, including crossing the finish line in record time (for her) -- finishing under 55 minutes (52:32)...even with her dog constantly slowing her down and her knee in constant pain from a pop-out incident earlier that week.

* put in 20 miles of walking in one week while at training in Washington DC earlier this month.

* who has shown me that no matter how many times she falls or hurts or doesn't feel 100%, refuses to give up for all the promises of healthier times ahead.

So you can go on with your cramps, bloating, fatique, sinus headaches, stuffy noses, hip pain, knee pain, ankle pain, and whatever else you want to throw in with that (though, seriously, I think you've given me quite enough already, don't you?), because I won't go down without a fight.

And on Saturday morning, as I awake on the first day of the new year, it's me who will be laughing. Because you will have had your say. Your time will be done, but my time will remain. And for all the things I did in 2010, no thanks to you and your crafty tricks, I will be stronger, wiser, and healthier in the next year.

I hate to say it (not really) because I know you'll be sad (*snicker*), but this love-hate relationship we've got going is coming rapidly to an end. And I have a feeling me and 2011 are going to be happier and closer than you and I ever were!

So take that...and shove it!
Thanks!

Esther





Sunday, December 26, 2010
I hope everyone had a wonderful and happy Christmas this year! Mine went well until I realized there was no energy left in me to drive the 3 hours to my mom's house. I hate that I didn't get to see her this year, but we're making plans to meet up this next weekend instead.




Weigh-In Day

Last Week: 337.0
Goal this Week: 335.0
Actual Weight: 332.6
Loss/Gain: -4.4

And it's about time! Finally, TOM started to leave me alone. Finally, I started to get my head on straight. And I wasn't perfect this week...not at all! But I made the most of the time I had and pushed where I could.




Totals

Starting Weight: 466.6
SP Starting Weight: 416.2
Current Weight: 332.6
SP Total Loss: 83.6
Total Loss: 134.0

My Goals last week were as follows:

Weight: 335 or lower


Workouts: Workout at least 4 days this week

Monday - C25k W4D2 (maybe! If the hip feels good) and/or Yoga class and ST


-- held off on the W4D2 and did the elliptical instead, counted Yoga as my ST
Tuesday - Line dancing or Zumba class


-- Zumba!
Wednesday - C25k W4D3 and ST


-- I did W4D2, or at least, I did half of it. Then I switched to the elliptical. Did not ST though.
Thursday - Line dancing or Zumba or elliptical
** I didn't do any of it. Both classes were canceled, and after the knee and hip pain I experienced Wednesday, I vowed to take a rest day in hopes of recovering properly
Friday - C25k W5D1 or elliptical and ST...I hope! Going to have to get up early because my gym is closing at noon!
** I didn't get to do W4D2 again because of the hip. In fact, I didn't make it to the gym at all...instead I burned calories by cleaning and then rested some more
Saturday - OFF
** Okay, so I worked out yesterday, but not officially. Santa brought us a Kinect for XBox and I played Kinect Adventures and Kinect Sports, which had me sweating and my heart racing! I can't wait to buy the Biggest Loser workout for Kinect now! It's great to have another (fun!) home workout option!!

Take my guilt-free rest day.


It wasn't completely guilt-free, but I tried. When I set these random guilt-free rest days, my goal was to allow myself the freedom, once in a while, to not think about calories in and calories burned and to just live one day without guilt over it. I let myself have my day. I tried to eat in moderation, though I did eat a little too much over lunch, and had a few too many sweets -- the whole point is to not guilt myself over them. The whole point is to learn to let it go and move on. So that's what I'm doing. I woke up and thought to myself, "Okay, Christmas is over. Time to get back to work!" *lol*

Nutrition: Stay around 1800 calories
** I had a really hard time with this in the beginning of the week, but by midweek I was starting to find my groove again. Months ago, when I finally figured out how to hit my calorie goals and stay in range, when I found that "sweet spot," as I like to call it, I was allowed 2000-2200 calories. It was just a readjustment to eating at this lower level, and I'm working to retrain my body to not expect any more than what it needs.




Now it's time to look ahead. This is the last week of 2010, and I want to go out with consistency and vigor. I want to show 2011 what it has coming for it! *lol*

Plan for this final week of 2011 --
1) Eat around 1800 calories.
I have to make sure I have this readjustment down, because it's only going to help me learn how to listen to my body when calorie counts decrease again. I need to also learn that if I eat more, I have to work it off. I want to keep asking myself, "Is this worth an extra hour in the gym?"

2) Weight Goal: 330.6
Okay, I'm not going to lie. I would LOVE LOVE LOVE to see 329 when I head into the New Year, but I have to learn to be realistic again and not push myself so hard. Pushing too hard can have the opposite effect on my body, which I learned in DC.

3) Workout at least 5 days
Here's the fitness plan for this week:

Sunday - OFF...maybe. (I may hit the Kinect up again! *lol*)

Monday - W4D2 of C25k and ST ST ST!!
I MUST get my ST back in my routine, and I really want this week to be the week I work on reviving that. Plus, I think I've given my hip ample time to heal, so I'm back to trying W4D2 again. Whether I make it through or not, I will try.

Tuesday - Line dancing or Zumba

Wednesday - W4D3? and ST ST ST
If all goes well on Monday, I'll be trying to finish week 4 this week...and depending on how it goes, I may call for a repeat. I had a hard time accepting this at first, but I have come to understand in my own mind that I don't just want to make it through this program, I want to finish this program in a Rocky stance...and if I need extra time for my body to get there, then I need to give it that time and stop being so hard on it!

Thursday - Line dancing or Zumba...maybe
It depends...I'm supposed to meet a friend to exchange gifts on either Wednesday or Thursday, so I may not get to the gym in time. If I get to the gym when it's still open and classes are over, I'll elliptical it! If the gym is closed, I'll come home and play some Kinect sports or something.

Friday - W4D3? and ST ST ST
Again, I may need to repeat this week. It all depends on how tomorrow goes. The goal is to walk/run 3 days this week and not worry so much about the "I MUST continue to move ahead" idea that floats around in my brain. Have to remember that I have to hit the gym early this day because they're closing at noon again and this may be the day I'm meeting up with Mom.

Saturday - Choice day!
The gym will be closed, but I can make something happen. Walk with the dog. Kinect Sports. I also got Just Dance 2 from my MIL, so I can try that. And I still have my yoga or 30DS DVDs. I have options here, and I have to remember that!

4) PLAN for Vegas!
My plan for Vegas is not just activities I want to do...it also includes what places to eat, what good healthy options I have available to me, and what cocktails are the best calorie bang for my buck.

5) ST ST ST!!
It needs to be said again! *lol* This week I want to build a solid foundation of self-run upper, core, and leg exercises...so even when I don't get to the gym, I can make ST a regular part of my life. Right now I'm thinking:

* Push-ups (modified, and attempting some regular)
* Planks (modified and regular)
* Dumbbell presses, shoulder raises, bicep curls, etc.
* Crunches
* Bicycle crunches
* Reverse crunches
* Crunches with twist
* Bridges
* Squats
* Walking lunges

6) Blog 2010
I want to reflect this week on what I did, and think more about my plans for 2011 (My Year of Adventure!). This week is a week of reflection and, for once, I have a LOT of great things to reflect upon!!

What are your plans for the last week of 2010? Are you ready to give 2011 a warning as to what to expect from you?




First Page
1
2
3
4
5
6
7
8
9
10
11
12
13
14
15
16
17
18
19
20
21
22
23
24
25
26
27
28
29
30
31
32
33
34
35
36
37
38
39
40
41
42
43
44
45
46
47
48
49
50
51
52
53
54
55
56
57
58
59
60
61
62
63
64
65
66
67
68
69
70
71
72 73 74 75 76 77 78 79 80 81 82 83 84 85 86 87 88 89 90 91 92 93 94 95 96 97 98 99 100 101 102 103 104 105 106 107 108 109 110 111 112 113 114 115 116 117 118 119 120 121 Last Page

Get An Email Alert Each Time CALLIKIA Posts