| | |
| --- | --- |
| | CAKEMAKERMOM's Recent Blog Entries |




Thursday, August 07, 2014
I'm finding that I'm having a lot more lazy days than usual. The most I'm doing is supervising the kids going through their clothes so that we can decide what they really need for back to school in a few weeks. I had grocery money today, so I did get out at the end of the day and do some grocery shopping, but I'll wait until the weekend for the rest of my major shopping. It takes small steps to get to the final product, and this is making sure my home is school day organized again. We'll be practicing getting up with the alarm in a week or so, I tend to start doing that two weeks before school starts so we're all back on that schedule. We always have a bedtime, but summer tends to allow us to sleep in and I'm not getting up until 9 some days.

I had my normal breakfast to start my day.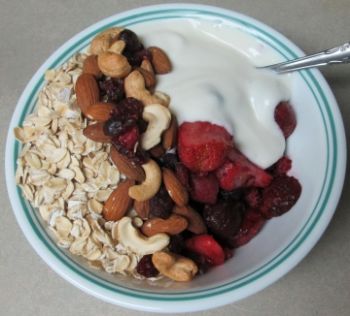 With few items in my fridge, I reheated the rice from the day before and tossed some veggies on a plate, along with the rest of one of the nut blends I had.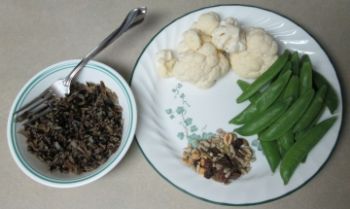 After lunch, I had the last piece of fudge I can have, there were two other pieces, one for each kid.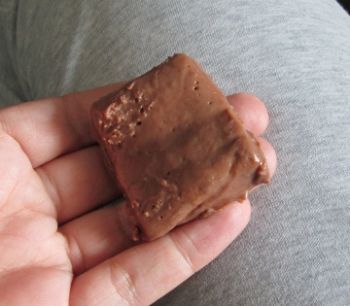 My mid-afternoon snack was a banana.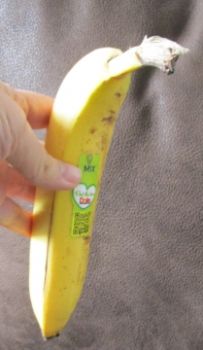 The husband brought home dinner, Papa Murphy's pizza.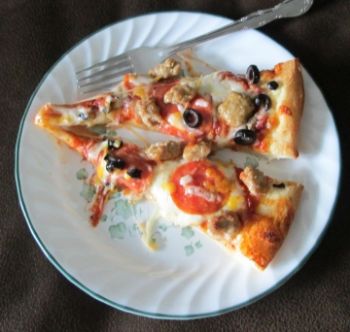 Along with dessert pizza.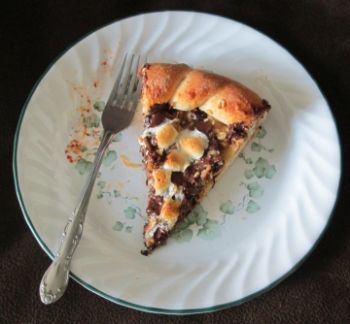 I ran out to grocery shop after dinner, bringing my daughter with, and got some lunch and snack stuff, along with the holiday of the day, root beer floats.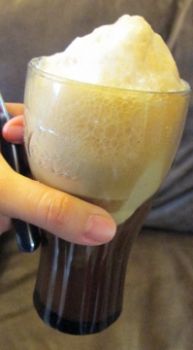 That was the first time in over a year and possibly the last two years I had some pop. With the ice cream, and being one of my favorite flavors, it was worth it. If I had it daily, I don't think it would be as tasty. A treat is only a treat if it's not a daily thing.

Fitbit step count: 3,509





Wednesday, August 06, 2014
Today was national "Night to Unite" (also called "National Night Out", but some places don't use that name because I heard they need to pay for that use). During the day we worked on laundry and by the end of the day we realized that we were going to be able to eat dinner for free. Since I live near a park, that's where our night out was. I did manage to chat with a couple of neighbors, but I pretty much still don't know most of them. The kids had fun playing in the bouncy house, the hamster balls, and the slip and slide (we have a really big hill with a super long plastic slide). My son ended up hula hooping for about an hour and got a bunch of bead necklaces.

I naturally had breakfast early in the day, although I did get that first load going before I did anything. Laundry must be part of my multi-tasking.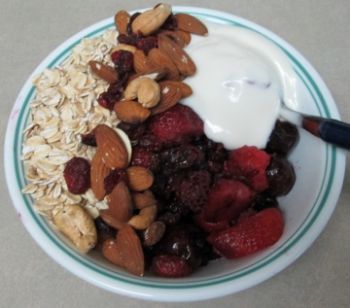 The kids reminded me that we needed to eat around noon, so I ended up making salmon and wild rice. I always cook my fish in real butter, it's one of the few things I actually use oil for cooking.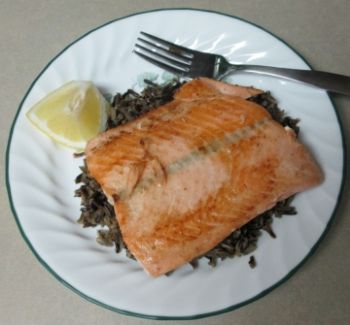 About an hour later, I managed a snack. Some Lemon Pucker Pistachios and a banana.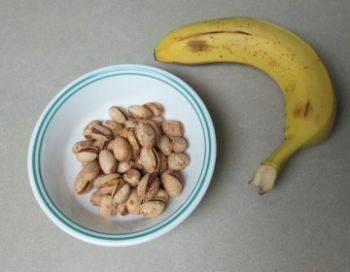 I made some fudge today. Once it was hardened, I cut it up and passed them out. I wanted chocolate again today.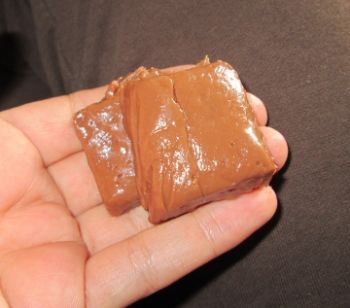 Dinner was on the city today. Target donated some of the things too. I'm glad that they were giving us the option of water to drink instead of just some kind of pop. Yes, I had a cookie to go with my meal today, it was some kind of ginger cookie.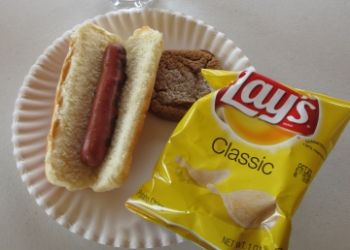 When we got back in, I let my husband know I had fudge and I had some more too. I was trying to grab one, but they were stuck together, so I had three.



When we sat down to relax for the night, I worked on one more head. Today I felt like a baby head since I found an especially cute picture of a baby. I hope to have this one done by the end of next week, but I plan on waiting until I get an oven thermometer before I dry this one out.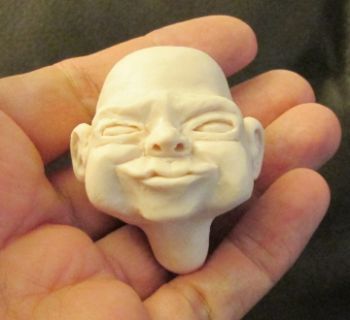 I'm not sure if I want to keep on going with this every day blogging. It's starting to take up too much of my time and I'm actually finding things that I need to get done. I haven't played any of my facebook games in a week now, so that's helping. My mood comes and goes with this, but for now I'm still blogging daily. I may change it up after year 3 shows up in January. I'll have to think about this more as I go, but I'm feeling comfortable with where my body is now, even with 25 pounds left to go.

Fitbit step count: 5,247





Tuesday, August 05, 2014
My headache was more or less gone. At the very least it wasn't as horrible as the first day, I really didn't notice it anymore. I was in the mood to finish off the sculpting part of my statue and get it dried out. I didn't have enough of certain colors, so I ended up walking into town since the kids were off with the grandparents for the day.

For some reason I was really hungry all day long. Breakfast didn't fill me like it usually does.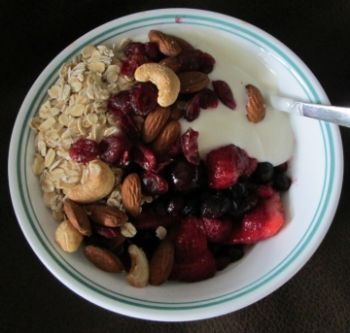 So I had a banana before I set out for that mile walk each way into town.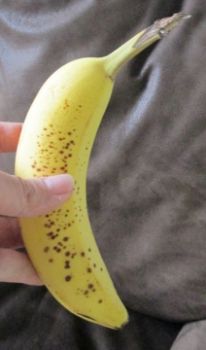 When I got home I set up some lunch, my usual veggies thrown on a plate.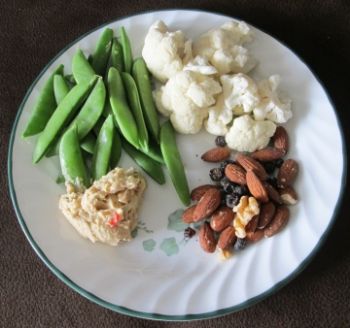 My mom dropped off Twinkies when she picked up the kids in the morning. Ii couldn't resist one, it was the banana flavored one.



Mid-afternoon, while my statue was drying, I had a snack of the BBQ Kettle Kernels.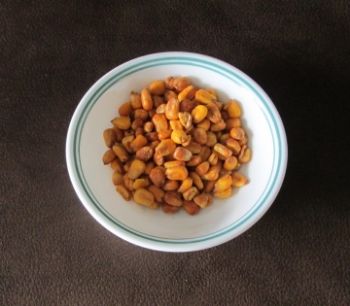 After finding out my oven ruined another thing I put into it (I ruin cakes all the time in this oven) and burnt my statue instead of dimply drying it, I made dinner. I picked up some cheesy pasta and breadsticks when I was in town. It's just tomato sauce on top, no herbs today.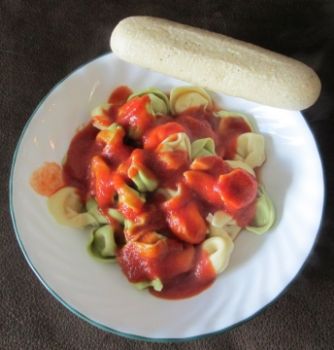 A strong desire for chocolate hit me, so I meandered downstairs to the vending machine and got a candy bar. This is part of the downfall of having a vending machine in the entryway of our apartments.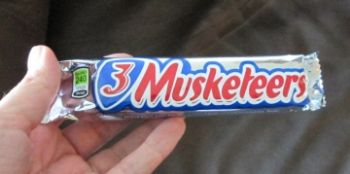 I did managed to finish off the sculpting of my statue before the oven ruined it. It took a dozen hours and a lot of clay just for it to be totaled. I'll have to get an oven thermometer to make sure it's at the right temperature next time, I already have it 25 degrees lower than what it says because I know it runs hot after the maintenance man "fixed" it last. I'm afraid to get him to fix it again, last time it was because it wasn't heating at all. I'll have to set some test clay in there before I set in a good model again.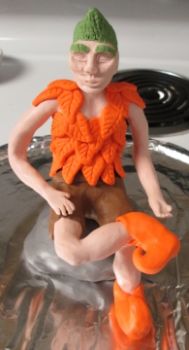 I guess I'll have to call it practice until I get it right and have something worth selling, which is my ultimate plan. I'll have to sculpt some heads so I can practice painting too. At least I got a lot of walking to get the ingredients for it.

Fitbit step count: 8,641



1 2 3 4 5 6 7 8 9 10 11 12 13 14 15 16 17 18 19 20 21 22 23 24 25 26 27 28 29 30 31 32 33 34 35 36 37 38 39 40 41 42 43 44 45 46 47 48 49 50 51 52 53 54 55 56 57 58 59 60 61 62 63 64 65 66 67 68 69 70 71 72 73 74 75 76 77 78 79 80 81 82 83 84 85 86 87 88 89 90 91 92 93 94 95 96 97 98 99 100 101 102 103 104 105 106 107 108 109 110 111 112 113 114 115 116 117 118 119 120 121 122 123 124 125 126 127 128 129 130 131 132 133 134 135 136 137 138 139 140 141 142 143 144 145 146 147 148 149 150 151 152 153 154 155 156 157 158 159 160 161 162 163 164 165 166 167 168 169 170 171 172 173 174 175 176 177 178 179 180 181 182 183 184 Last Page

Get An Email Alert Each Time CAKEMAKERMOM Posts