| | |
| --- | --- |
| | BUTTERSBUNNY's Recent Blog Entries |


Wednesday, May 25, 2011
Last night I had my 1st binge since I cleaned out my kitchen Friday night. We have NOTHING in my house but fruit, veggies & some frozen chicken breasts. I"M NOT KIDDING, THAT'S IT

I tore down with apple slices & fried potatoes WITHOUT butter!!! Yep, that was my binge, LOL! I knew that cleaning out my kitchen was the best thing I could of EVER done for myself. I'm no longer fighting with myself over wanting to eat when I want to eat now.

My motivation has really gone up because I'm not always dumping on myself for making bad food choices, which ALWAYS lead to a binge, or being angry because I want some thing & it's not in the calorie allotment for the day, so if I want to have it, i've got to spend an extra hour sweating my a$$ off, & I ALWAYS say the hell with it & have it ANYWAY & I'm even MORE angry because I gave in & ate it!! My husband told me this evening that it is a WELCOME change from the emotional roller coaster i've been riding!!

I have been worried that I would eat like a pig when we are out side of our home knowing that there is nothing to eat when I get home. This has been nothing as I had imagined. We eat out ALOT because of my hubbys work & school schedule, & I have been VERY PROUD of myself the food choices that I have been choosing to make.

I think I have to say folks, " I'm finally in a happy place when it comes to food".




Tuesday, May 24, 2011
We ALL do it @ times when we see a person who makes us think to ourselves WOW, I know i'm fat BUT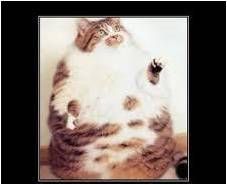 after seeing that poor sap I know I'm not as bad off as I thought!!


Then, NO MATTER how much you weigh, or what type of body size you have. Your FAVORITE outfit just doesn't fit the way it used to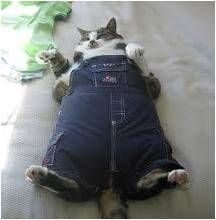 & we FINALLY admit to ourselves "yep I can NO longer deny it, I'm fat

We struggle with ALL of the emotions that come with the commitment of weight loss. fighting with ourselves to get that workout in, pulling your tired butt out of a warm bed to go to the gym in the freezing cold. Watching ALL the skinny people around you stuff their faces on ALL the things that we JUST CANNOT allow ourselves to eat, but a small fraction off. The times when we do give into those temptations, we spend the rest of the day beating ourselves up over giving into in them in first place. It's enough to make you do things you normally wouldn't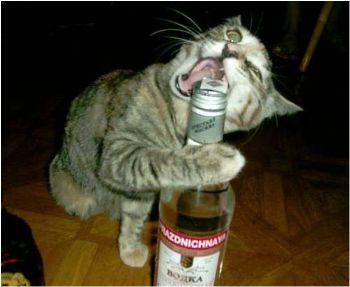 We pull ourselves up & go on, & knowing your not alone with this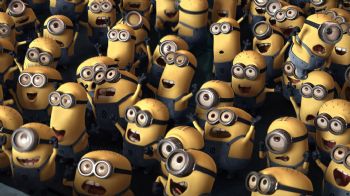 We OVERCOME!!!





Monday, May 23, 2011
This past Friday the 20th was trash pick up day & boy I made the most of it!! I have been struggling the most @ night with my eating. My Husband works nights & is a full time student. We also just have one car @ the time being. So to make a long story short, I spend a lot of time by myself stuck @ home. I use this time to be destructive & use food for companionship & just eat out of boredom.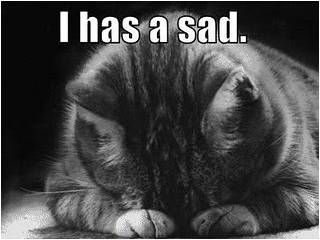 I'll fight with myself for a couple of hours to get through it & then I'll just give in. This will go on ALL NIGHT!! I'll have a good day the next day if i'm lucky & then the next 2 will be sh!t! The only good thing I have been doing is getting exercise EVERYDAY, which I will add, I'M VERY PROUD OF!

Anyway back to Friday, I was sitting & thinking AFTER I stuffed my face with junk, that I CANNOT do this ANYMORE! I made the commitment to myself to put this nonsense behind me & move on to a healthier life, not another dead end diet. I'm tired of struggling with myself over food. I don't have just one trigger food, it's just food in general that I struggle with. It doesn't matter if it's a frozen dinner @ 4am or a fruit salad, I just need to eat!

I got up off the couch, went into the kitchen, grabbed a trash bag & started emptying out the refrigerator & then the cupboards. I filled the whole trashbag, took it outside & dumped it in the can!

My husband came home the next morning to the only thing I saved for him, turkey dogs on whole wheat buns, everything else was GONE!! I sat & told him all of my struggles while he is away & how I ALWAYS turn to food, I CANNOT CONTROL myself & I cannot live like this ANYMORE!!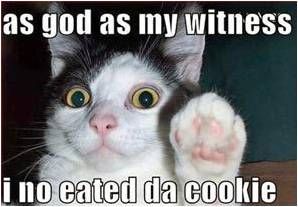 He agreed that if it's an issue then it doesn't need to be in the house. We'll just keep the essentials as far as food goes NOTHING EXTRA! We went to the farmers market, bought tons of fresh fruit & veggies. I made a KILLER chicken veggie soup this weekend that is all natural baby!!

I have NO CHOICE but to eat healthy,it's the only thing in the house now. I spent this weekend eating to my hearts content, not fighting with myself. If I wanted something, I got up & got it. I didn't feel bad after eating it, so there was no need to beat myself up over it. I hope that with these new changes, I can make the commitment to be true to myself & not go back to my old ways!!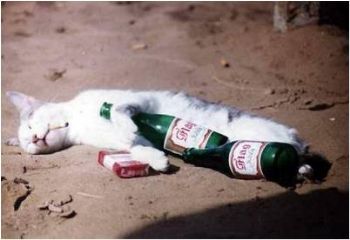 This is what comes to my mind when I look down the road of what I want my eating to be. I don't want to be 20 years from now still fighting with myself when I want to eat some thing. I WANT TO EAT IT, be done with it & if want more, get up & have more, not feel guilty about it!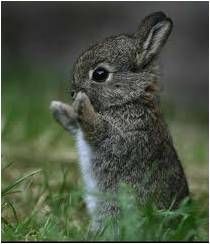 Tuesday, May 17, 2011
I'm just sharing my overwhelming THANKS to ALL of you gals who took time from themselves to stop & offer a STRONG hand to pick me up & dust of my knees!!

I know there will be tough days on the road ahead, & it's just not me who will struggle @ times. If that were the case I'd be the only person on this site, LOL!!





Tuesday, May 17, 2011
I have totally bombed for the day on calories, but did get a workout in so that is a goal met. I sat for a while this evening & reflected on diets passed, the mistakes that were made & the losses that incurred along the way.

I have come to the realization that I have NO self-discipline when it comes to dieting!! I don't want to fight with myself over things whatever it may be, food, exercise, whatever. I always want to take the EASY road.

I have lost weight 3X's in my life, this being the 3rd time around. I KNOW how to lose it & I KNOW I can do it!! I just lack the follow through, when I start to want something, usually food, I don't want to rationalize with myself what the consequences will be, because well I ALREADY know, & don't care. So I take the easy road & stuff my face.

I'll keep it together for a few days & then I just reach the point where I stand up & raise the white flag. I know to make a life style change you HAVE to REALLY want it, or it won't happen. I quit smoking in 2005 & the first 3 days were the toughest for me & then smooth sailing. My hubby doesn't smoke, I quit buying them & life went on, NO BIG DEAL.

I listen to people talking about the struggles their having quitting smoking & I think to myself, REALLY?? I have the self discipline to quit & heck I'm going to be TOTALLY honest here, to smoke every now & then with no problem,(only rockin a heck of a nicotine buzz, LOL) haven't picked the habit back up!!

I can make excuses until the cows come home & well into days after wards about my diet failing & the bottom line is I don't want to apply myself to ALL the hardships that come along with the commitment.

I know I can change this, I just have to WANT to change it.





1 2 3 4 5 Last Page

Get An Email Alert Each Time BUTTERSBUNNY Posts