| | |
| --- | --- |
| | BUNNYKICKS's Recent Blog Entries |


Sunday, February 23, 2014
I finally got around to downloading my Christmas vacation pictures off my camera. We spent the holidays in Puerto Vallarta, Mexico. As I was filing them away on my computer, I came across my Christmas holiday pictures from 2010 (also in Mexico - Oaxaca and Puerto Escondido). The 2010 pictures aren't even my highest weight, either. I did not fit those clothes in 2011 or 2012. But they make for a very dramatic before and after....

December 2010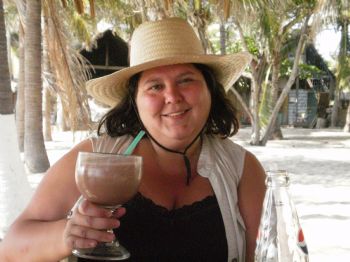 December 2013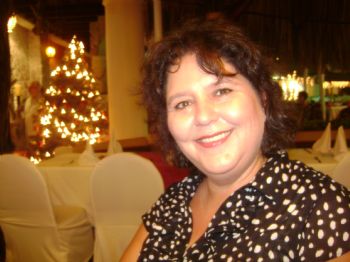 December 2010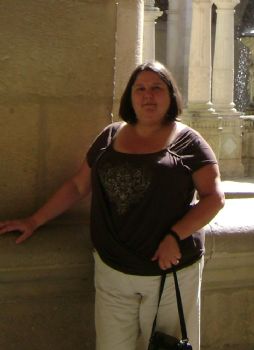 December 2013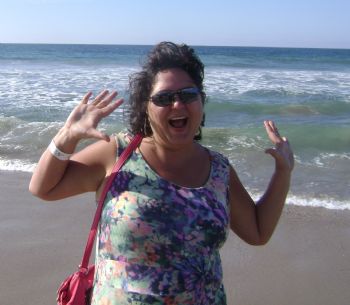 December 2010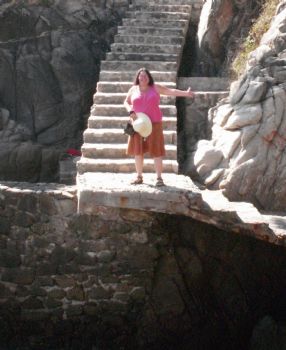 December 2013



December 2010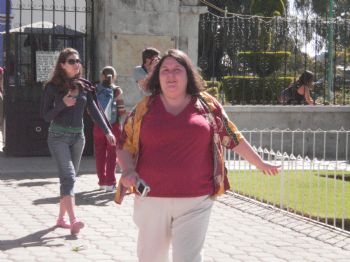 December 2013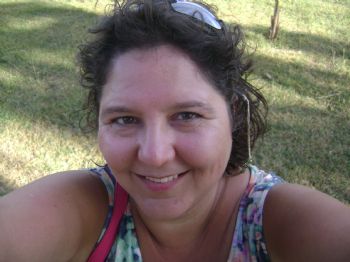 Tuesday, February 18, 2014
Since January 5, 2013, I've been updating my weekly weigh-ins on my Sparkpage "Goals" sidebar. The list got too long to really fit there properly, but I don't want to lose the information. Also, I'm going to switch to a monthly weigh-in for 2014. But, I don't want to lose this information, as I find it interesting to look back on from time to time.

WEEKLY WEIGHT COUNTDOWN 2013
(Date : Weight : # lost : Total lost)

13/01/05 - 245
13/01/12 - 243 (-2) 2
13/01/19 - 241 (-2) 4
13/01/26 - 238 (-3) 7
13/02/02 - 233 (-5) 12
13/02/09 - 232 (-1) 13
13/02/16 - 229 (-3) 16
13/02/23 - 226 (-3) 19
13/03/02 - 225.5 (-.5) 19.5
13/03/09 - 223 (-2.5) 22 *** FIRST 20 GONE VERY FAST! ***
13/03/16 - 221 (-2) 24
13/03/23 - 219 (-2) 26
13/03/30 - 216.5 (-2.5) 28.5
13/04/06 - 215 (-1.5) 30 *** PEOPLE FINALLY START TO NOTICE ***
13/04/13 - 213 (-2) 32
13/04/20 - 211 (-2) 34
13/04/27 - 210 (-1) 35
13/05/04 - 209 (-1) 36
13/05/11 - 207 (-2) 38
13/05/18 - 207 (-0) 38 *** WEARS BATHING SUIT IN PUBLIC ***
13/05/25 - 204 (-3) 41
13/06/01 - 202 (-2) 43
13/06/08 - 199 (-3) 46 *** UNDER 200 POUNDS ***
13/06/15 - 198 (-1) 47
13/06/22 - 196 (-2) 49
13/06/29 - 195 (-1) 50! *** FIFTY POUNDS DOWN ***
13/07/06 - 197 (+2) 48
13/07/13 - 195 (-2) 50
13/07/20 - 194.5 (-0.5) 50.5 *** DISCOVERED I CAN HIKE UP HILLS AND STAIRS ***
13/07/27 - 193 (-1.5) 52
13/08/03 - 192 (-1) 53
13/08/10 - 192 (-0) 53
13/08/17 - 189 (-3) 56
13/08/24 - 187.5 (-1.5) 57.5 *** 26th WEDDING ANNIVERSARY (YESTERDAY) ***
13/08/31 - 185 (-2.5) 60
13/09/07 - 185 (-0) 60
13/09/14 - 184 (-1) 61 *** NO LONGER OBESE!!!!!!!!!!!!!!!! ***
13/09/21 - 183 (-1) 62
13/09/28 - 182.5 (-0.5) 62.5
13/10/05 - 181 (-1.5) 64
13/10/12 - 180 (-1) 65
13/10/19 - 182 (+2) 63
13/10/26 - 181 (-1) 64
13/11/02 - 180 (-1) 65
13/11/09 - 177.5 (-2.5) 67.5
13/11/16 - 177 (-0.5) 68
13/11/23 - 176 (-1) 69
13/11/30 - 176 (-0) 69
13/12/07 - 174 (-2) 71 *** LAST WEIGH IN FOR 2013 ***

One year, 71 pounds. I ended the year in Mexico over Christmas and have basically been maintaining my weight ever since. It is now time to start my 2014 monthly countdown, get back in the groove, and drop that last 20. Which - I can see is going to be even more challenging than the first 70.






Monday, January 27, 2014
I work in an office where there's a lot of food. Candy in the work area, donuts in the lunch room, and occasionally pizza-wherever-you-look, on "pizza day." For one entire year now, I have been declining pizza. That's about a dozen pizza-eating opportunities, give or take. I have been consistent with this - I ALWAYS ignore the pizza. Every. Single. Time.

And every single time, this act of apparent willpower and sacrifice seems to draw the awe and astonishment of people more than almost anything else I ever have done or could do. "YOU TURNED DOWN PIZZA?? HOW COULD YOU TURN DOWN P I Z Z A?!!!!"

Yeahhhh it's not as hard as you think.

"Don't you like pizza?!?"
Well yeah - who doesn't like pizza! Of course I like pizza.

"Are you lactose-intolerant, or going gluten free?"
Nope, no allergy or intolerance stands in my way.

"Wow, that's some incredible willpower!"
Well, actually........... not so much.

In the early days of My New Lifestyle, yes, there was willpower involved. The first time pizza was proffered, there was much gnashing of teeth, in fact, as I grimly turned my back on the pizza box and pouted in my cubicle, with the scent of melted cheese and pepperoni wafting through the entire building. I'd say I grinned and bore it, but I really doubt I was grinning at the time. However, after an hour, the air was clear of mozzarella fumes, my tasty packed lunch was consumed, and the gnawing Need To Have Pizza was all but forgotten. Lesson learned, there IS life after pizza! Passing up on a "free slice" really doesn't have any lasting negative impact on one's day.

The second time, the third time, the fourth time that pizza came calling, it got progressively easier to smell it, acknowledge that it existed, shrug my shoulders and walk on by. The confrontations by well meaning food-sharers still felt awkward though - "are you sure you don't want..? not even one piece?" Nah, really not hungry, thanks all the same!

Then one day pizza came, and... wow. Yuk. YUK. Ok, look at that stuff. It's the cheap take out from the 2-4-1 place, it's mostly thick bland crust, gone cold and soggy in the box, with some greasy cheese product on top.... I remember how it tastes... I remember it as being "kinda good" but wow, not THAT good. Not as good as the hummus-and-baby-spinach pita in my lunch bag! Not as good as the chicken dinner I'm saving up to enjoy tonight! It's just... not good enough. And when I perceive the food as "not good" or "not good enough" - it becomes REALLY easy to say no.

People find this amazing. *I* find it amazing that this is all I have to do to impress. Pass on a slice of mediocre cold-and-soggy 2-4-1 pizza, and I Am Legend.

"So, do you just not eat pizza anymore?" I was asked, during the most recent office pizza-go-round. Oh, no, I DO eat pizza. I just don't eat THAT pizza. Thanks all the same, but I just don't like THAT kind anymore!

That's the thing about having a small calorie budget to spend coupled with an unadulterated love of food. The smallish amount of food I eat - BETTER DARN WELL BE GOOD. It better be the BEST pizza. It better be twice as amazing as whatever's in my lunch bag. If it's not - WHY would I eat it? Because it's technically pizza, and pizza in any form cannot be denied? Because it's free?

I no longer remember exactly, all the reasons I had for eating it. I must have had a lot of "good reasons" because I know that I was a champion pizza-consumer in the not-too-distant past. I'm... pretty glad I have managed to replace them with reasons to give myself something better. That's the key - have something BETTER. Sacrifice and denial are not good long-term motivators. Reward, on the other hand, is. Soggy cold greasy pizza - is no reward. I deserve something more.







Friday, December 13, 2013
I'm leaving town for a sun and sand sort of Christmas holiday, starting in about 12 hours.

I'll be back for New Year's... for which I resolve to pick up the blogging again. I haven't blogged since July?!!!!? Ah well, whether I write about it or not, I have just been out here doing my thing, whittling the weight away, more slowly these days than it used to be and that's OK. I'll be ending 2013 over 70 pounds lighter than I was in January. Can't say I'm not impressed with myself... I DID know when I started, that I *would* do it, but it's still great to sit here at the end of the year and say yep, I really did! My goodness a year doesn't even take all that long. I can hardly believe that much time has gone by since I first scoped out the Spark pages.

Best of the season to everyone, see you in the New Year.






Friday, July 19, 2013
Ok. So. Down 50#. In one-derland. Feeling good, confident... walking tall, smiling often. Can this be undone with one click of a digital camera?

Well, yes... almost.

Yesterday I attended a staff barbeque. Wearing my polka-dot dress that I first wore in May 2013 (at 213#). That I thought I looked soooooo good in. I feel great when I wear it. My Spark profile pic of choice displays this dress, as do several photos in my gallery. I wore it to my son's high school graduation banquet. I wore it to dinner in a fancy restaurant. I wore it to a family function. Every time I put it on, I get compliments. I am intellectually aware that it is a regular size 18, which has become somewhat loose on me in the weeks since I first bought it... so, really, the numbers say, "I must look OK."

And then I saw these pictures of me at the barbeque.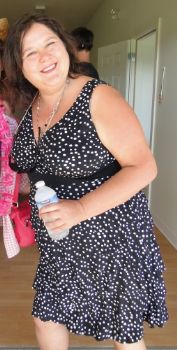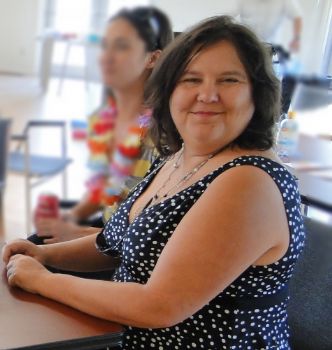 Initial reaction: "OH MY GOD LOOK HOW HUGE I AM."
Second reaction: "HOW CAN I STILL BE SO BIG AFTER LOSING 50#!"
Third reaction: "I LOOK TERRIBLE HOW EMBARRASSING THAT EVERYONE WILL SEE THIS."
ad infinitum.

Basically, my internal dialogue could be visualized like so: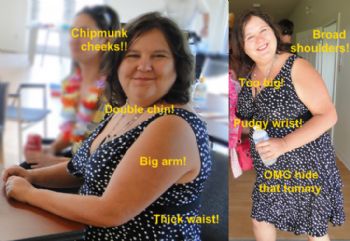 WHY is the first reaction, so critical, so cruel? WHY does looking at these pictures make me want to scream "I look terrible, how could I ever have let myself believe I looked nice?! I look just as large as I did when I was 245#!!"

It really bothered me.

To try and reassure myself that it wasn't *that* bad, I hauled out some "before" pictures. Some really "true" before pictures, that I haven't had the guts to look at in a long time, that I've never had the nerve to publish here.

And, yeah. Ok, maybe I'm not at "goal weight" yet (whatever weight that may be). But I feel better once I recognize and reflect on just how far I've really come. I DO look a lot different now. And it isn't ONLY "the difference in weight"...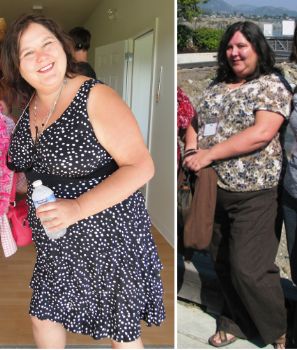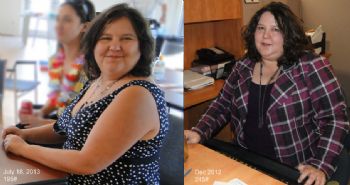 I think that the "difference in weight" is actually the least important thing to note, when I compare these before-vs-now pictures side by side. Look at my posture - leaning in, TOWARDS the camera, vs shrinking back, arms clasped in front of me like a shield. Look at my expression - a big smile-for-the-camera, vs a panic how-can-I-escape look of fear in my eyes.

Yeah, Ok, I'm still a "big girl" but DAMMIT I LOOK ALRIGHT.

If I say this often enough... my mind may slowly come around to agree.

To help it out, I've made one more picture, for myself. To remind me... it isn't all about "size" anyways. It is about living, laughing, smiling, accepting who and what I am with confidence and pride.

Yes, I'm doing just fine. I will turn my head around. These pictures will LIFT ME UP, *not* bring me down. I post this last one for me, to remind me always of what I just said.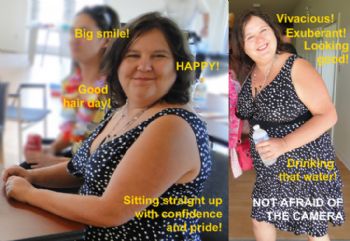 1 2 3 4 5 6 7 Last Page

Get An Email Alert Each Time BUNNYKICKS Posts