| | |
| --- | --- |
| | BUGLET-'s Recent Blog Entries |




Tuesday, April 29, 2014
If you tend to have oily skin this may not be for you but I have very dry skin so I'm not sure about oily skin.

Instead of using the various cleansing creams and face washes in the market, which by the way, contain chemicals, I switched to using pure olive oil for face cleaning. If you want to know how to use olive oil for face cleansing, then here is the simple method for it. 

Step 1
Take a small amount of virgin olive oil in your palms and apply it on your face. You do not need to wash your face with any soap or cleanser prior to its application. Use circular motions so that the oil reaches all the parts of the face, especially the creases of the nose, which normally get overlooked. 

Step 2
Continue massaging for about two minutes. There are many benefits of olive oil for facial skin cleansing. Olive oil helps in dissolving the oil, dirt, makeup or any other impurities that get deposited in the skin pores. Post massaging, leave the oil on the face for about thirty seconds.

Step 3
Now take a washcloth and dip it in hot water. Rinse it slightly and then put it on your face. This will help in steaming your face and thus, remove the impurities in the skin pores which have already been loosened by the olive oil. Keep the washcloth on the face for about ten minutes.

Step 4
After the face steaming has been done, remove the wash cloth. Splash cold water on your face and clean it thoroughly so that oil is completely removed. Remember not to rub or pull your face skin while cleaning. Regularly washing your face with olive oil, will make your skin soft, supple and fresh. 







Tuesday, April 29, 2014
Genesis
And God populated the earth with broccoli and cauliflower and spinach, green and yellow vegetables of all kinds, so Man and Woman would live long and healthy lives.

And Satan created McDonald's. And McDonald's brought forth the 99-cent double-cheeseburger. And Satan said to Man, "You want fries with that?" And Man said, "Super-size them." And Man gained pounds.

And God created the healthful yogurt, that woman might keep her figure that man found so fair.

And Satan froze the yogurt, and he brought forth chocolate, nuts and brightly colored candies to put on the yogurt. And woman gained pounds.

And God said, "Try my crispy fresh salad."

And Satan brought forth creamy dressings, bacon bits, and shredded cheese. And there was ice cream for dessert. And woman gained more pounds.

And God said, "I have sent your heart healthy vegetables and olive oil with which to cook them."

And Satan brought forth chicken-fried steak so big it needed its own platter. And Man gained pounds, and his bad cholesterol went through the roof.

And God brought forth running shoes, and Man resolved to lose those extra pounds.

And Satan brought forth cable TV with remote control so Man would not have to toil to change channels between ESPN and EPSN2. And Man gained pounds.

And God said, "You're running up the score, Satan."

And God brought forth the potato, a vegetable naturally low in fat and brimming with nutrition.

And Satan peeled off the healthful skin and sliced the starchy center into chips and deep fat fried them. And he created sour cream dip also. And Man clutched his remote control and ate the potato chips swaddled in cholesterol. And Satan saw and said, "It is good." And Man went into cardiac arrest.

And God sighed and created quadruple bypass surgery.

And Satan created HMOs.





Saturday, April 26, 2014
I like to read my old blogs and refresh my thoughts on dieting. This is an old one but it's relative because I'm taking coconut oil now.

OK, you guys know by now how weird I am so I might as well tell you that I have a book called "The Coconut oil Miracle". Coconut oil is supposed to help you to lose weight, prevents heart disease, cancer and diabetes. It strengthens the immune system and beautifies the skin and hair. As you know I'm ready to try anything new in search of the magic potion. Well, you think Olive oil is revolting, just try eating coconut oil. It looks a lot like lard only softer but the texture is more than I can handle. That's saying a lot because I'd try most anything to lose weight. Now I believe that it is all that, but can't get past the texture. I also tried the diet that you download online and it coughs up different diets based on your selections and it lasts for 11 days and you are supposed to lose 9 lbs. Well let me tell you that you will lose weight on it but not 9 lbs in 11 days and I found it too tedious and too long in length to stay on that restrictive a diet. If I remember right it's mostly low carb but I hated to print my diet out for 11 days and have to keep to it to the letter. I'd print it out and put it on the counter by the frig and cross the foods off one by one. I've tried Seth Roberts Shangra-la diet which is where I got the Olive oil theory but doing only that is not going to make me thin. It does however have other benefits. Enough benefits to down my two tablespoons every morning. Then there is the Sugar Buster diet which is good in theory and after JUDDD I probably could do it but at the time I couldn't stick with it. Yes, there is the lemon detox diet and the cabbage soup diet and once I even considered an all hard boiled egg diet but didn't carry through because I thought my health would suffer from not eating a variety of things. Every little thing that they say makes you lose faster I have tried. Guar Gum, pectin, kelp always looking for a quick fix. I even thought of the rice diet because if that's all you eat and it isn't salted you surely wouldn't overeat, but there's the one dimensional diet again. I wonder why there couldn't be a Mexican Food diet that would work, that would suit me just fine. Or a pizza diet, although I'd probably tire of that soon. Maybe a pizza and ice cream diet. I could do that. Well, I've finally stopped looking for the magic bullet because I've found the ultimate diet that I can live with and it's called JUDDD. Or even better, low carb JUDDD..Now, on to the exercise...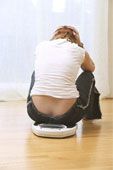 1 2 3 4 5 6 7 8 9 10 11 12 13 14 15 16 17 18 19 20 21 22 23 24 25 26 27 28 29 30 31 32 33 34 35 36 37 38 39 40 41 42 43 44 45 46 47 48 49 50 51 52 53 54 55 56 57 58 59 60 61 62 63 64 65 66 67 68 69 70 71 72 73 74 75 76 77 78 79 80 81 82 83 84 85 86 87 88 89 90 91 92 93 94 95 96 97 98 99 100 101 102 103 104 105 106 107 108 109 110 111 112 113 114 115 116 117 118 119 120 121 122 123 124 125 126 127 128 129 Last Page

Get An Email Alert Each Time BUGLET- Posts