Thursday, June 14, 2012
This is what I spent my non contact time doing today.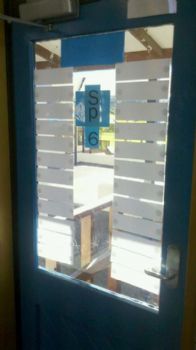 It is a learning status update door! When the kids learn something and want to share their learning they can take a whiteboard marker and 'update their learning status'. I thought it would be a fun way for the kids to share their learning, and to take ownership of their learning as well.

Memo to me: Pinteresting while sick makes me do crazy things to my classroom.

So, I have reports due early next week, and I only got the stuff I needed today. It is going to be a loooong boring weekend. I'll try to get to the gym tomorrow and get back into my workouts, but other than that I'm reporting all weekend!