Saturday, November 06, 2010
This was the hardest, dirtiest and most fun day of my life.

Hardest - Our first hill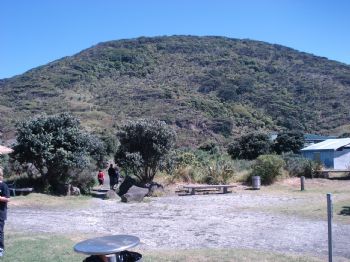 Dirtiest - My shoes post event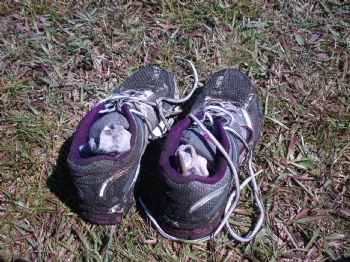 Fun - Big smiles around the 8K mark



I had an absolute ball.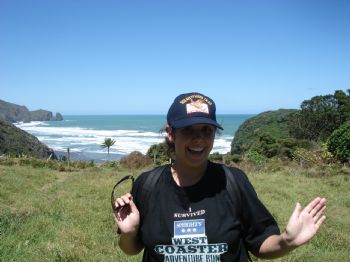 I came 4th to last (we were the only walkers, only injured marathoners came in after!) but that didn't matter in the least! I cheered on the runners coming past me (out and back course), chatted to my friend and laughed at how ridiculous we were for thinking it would be a walk in the park. I got so many comments about how we must be having such a good time because I had a huge smile and thanked by the passing runners for my cheers.

The course was hilly. I wish I could show you an elevation profile. There were some bits that were straight up and down. One hill we had to do twice because we got turned around by an 18ker and told we had passed our turn around point. Turns out he was wrong, so off down the hill we went again. To illustrate the hilly course, behold the photos

Hill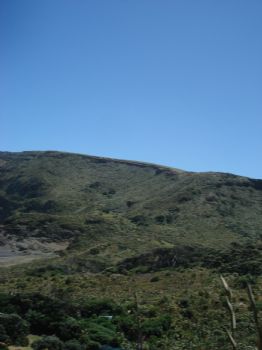 Taken from the top of a hill that we climbed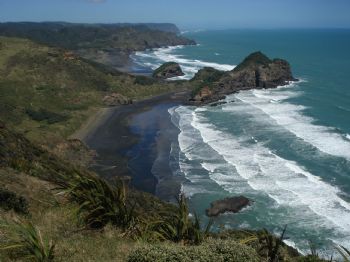 Trail up the hill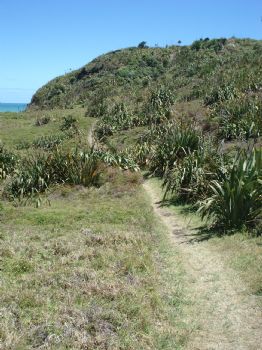 Oh, and there was a river. This was not mentioned on the course notes! My shoes were soaking on the walk and I am scared about how many blisters I may have. I haven't looked. The river was very welcome on the way back, however! Refreshing!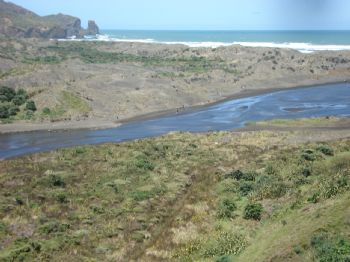 We kept getting told "Not long now" by passing runners. They lied. It was ages before we got to the halfway point and I was so excited to get there that I got a photo with the sign and the marshal, whos name is Tom and I think I scared because I told him he was cute and started mindlessly chatting. Its what I do. And he was cute.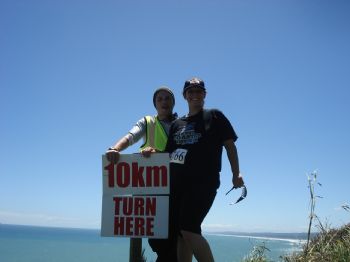 We headed back and going back was waaaaaaay easier then going in.

Me at 6km, chillaxin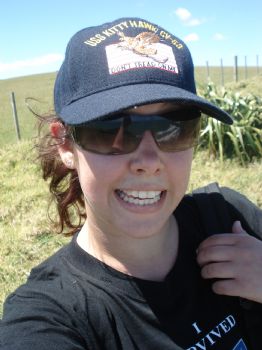 And before we knew it we were headin down the last hill! Photos of joy!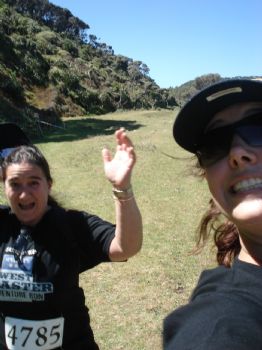 And then we were finished! We crossed the finish line holding hands, arms up in a joyful manner and with a big WOHOOOOOOO! (Finish line photo not up yet :()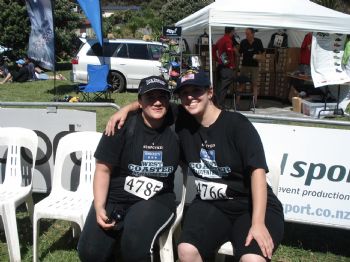 Of course, we then celebrated with a free beer and sausage sizzle!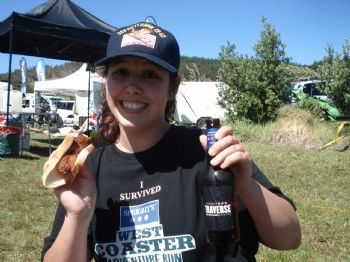 4 twisted ankles (all my left one!) and 3h 10m. All worth it. Whats next...? Might wait until I can walk properly before I start looking at the next one. I have been sitting on the couch icing my knees and ankles all night. I see a lot of not moving in my future, at least for tomorrow!

And for your general enjoyment/envying, the scenic photos. This is known as one of the most breath taking courses in NZ and its not hard to see why!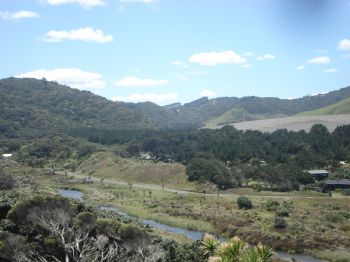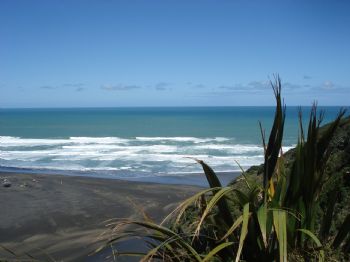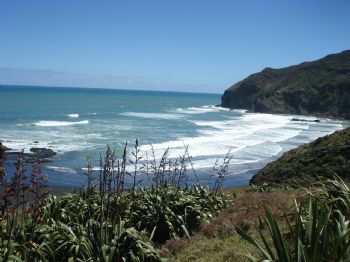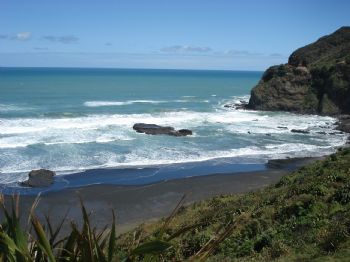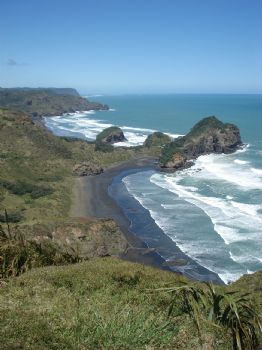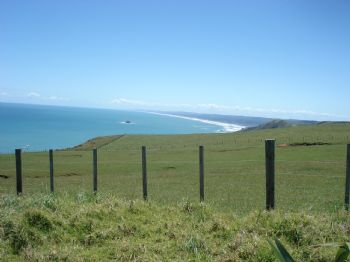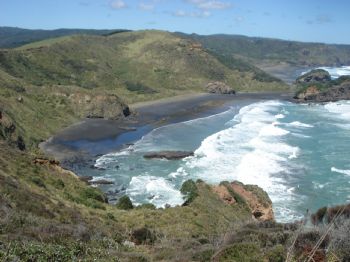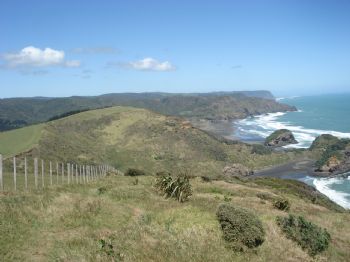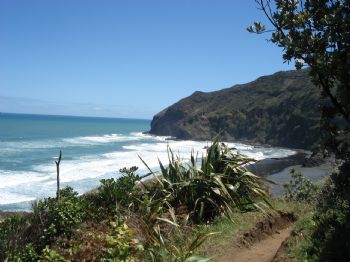 Edited to Add: The tshirt photos! They were a huge hit and heaps of people were asking where we got them ")