| | |
| --- | --- |
| | BUBBLEJ1's Recent Blog Entries |



Wednesday, October 17, 2012
So I have decided to do the trip that I have wanted to do for years; Going to the USA. I put it off and put it off. No money, he didn't earn enough and I was supporting him. No more. My money now, and it is going to take me to the states!!!

I am waiting to hear back from a tour (the only factor stopping me from going ahead) and I saw the travel agent today. It would be a 3 week adventure around the Western USA.

I would hit
San Francisco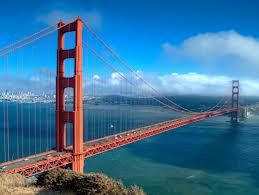 and Seattle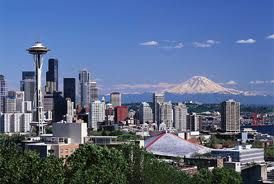 by myself. I would meet the the tour in LA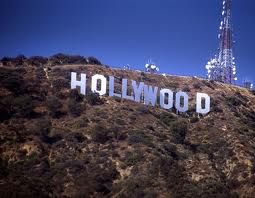 and we would hit San Diego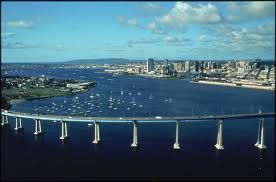 Phoenix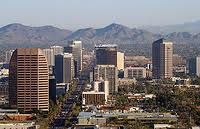 the Grand Canyon


and Las Vegas.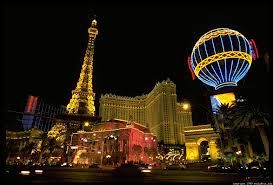 Then I would head back to LA for 4 days before going home.

I am beyond excited. I am scared out of my mind. I am just buzzing! I really, really hope I can get on this tour. From the sounds of things there is only 1 space left, and because they do same sex room shares they have to see if the spare bed is with a guy or a girl. I have a 50/50 chance of going at this point.

The only time I can do this is in January. I have 6 weeks off work, so there is plenty of time to go. I know it will be winter, and pretty cold in some places, but I don't have any other opportunities to go. I'll pack a coat and my smile and hope for the best!

So, so excited. Already planning when I can hit up the East Coast!

If anyone has been to the above places please leave the 'must do's' in the comments. I appreciate it!





Tuesday, October 16, 2012
Tonight at boot camp my nickname was GI Jane. I like that! Boot camp was TOUGH tonight. Behind my gym is a set of concrete stairs that most people don't know are there. We know that they are there. Oh boy, do we know that they are there.... The basic circuit was up the stairs, down the road a little, down the driveway, back to where we started. Once we were back we had to complete things like planks, side planks, moving planks (anyone notice a pattern) sit ups, push ups.... You get the idea. It was tough. It was great! I loved every second of it. I wish they had been like this from the start. I was able to really challenge myself tonight. I sprinted up those stairs, did the strength faster than the others so I did more, etc.

Also, day 8 in range. Whoop whoop! Even some room for dessert if I want some ;)

ALSO, good news. I can officially say that I have a job next year. The rest of the staff were told today, so I can now shout it from the rooftops. It looks like I will be teaching 4 days in my own class and 1 day taking an extension group of gifted children. I am very excited!





Monday, October 15, 2012
7 days. Wow. Who am I? I even have another 100 calories left, but I'm not hungry, so they don't matter!

Back to school today. I winged it, but it worked. I haven't been able to concrentrate on work in days,so I had nothing planned. The kids didn't even notice, so that was good. Tomorrow I'm not in my classroom, so I have the day to pull myself, and my planning, together.

Teaching is hungry work. I was starving by 10am and morning tea isnt until 11! Need to investigate a 'just before school snack' to hold me over until break time.

Aiming for 8 days in range. I have boot camp tomorrow, and I am looking forward to it. I just hope my mum doesn't suggest fast food for dinner; dad is away overnight and when it is just us two she tends to suggest things that are quick and easy. Sometimes if I offer to cook it is ok...

Wish me luck for day 8 of eating in range (and hopefully a pretty, pretty loss on the scale soon)





Sunday, October 14, 2012
I didn't want to work out this morning. Wallowing in self pity sounded better. But I dragged by button the gym, knowing that I would feel much, much better once I was there. And I did. 10 minutes running on the treadmill to warm up followed by my weights. I didn't want to leave by the end of it!

I have spent the day running errands and things. I haven't cried today, yet. I'm feeling a bit teary tonight, though. I miss him, and I know that feeling won't go away in a hurry.

I need to go and plan for tomorrow. I have no idea what im doing. I haven't been able to focus on work since it happened. I'm sure it will all fall into place once I'm at work. I hope. Gah.

Lunch for tomorrow is packed. Gym bag is ready and waiting. Ready or not, here comes monday!






Saturday, October 13, 2012
So in an effort to cheer me up my parents got me an iPad 3. Yes, my parents try to buy my happiness. Yes I am a little spoilt. I'll own it. I love my new toy! It is so cool, and I have always wanted one.

My friend tracey took me out for wine and nibbles tonight. To cheer me up. It worked. I don't have a care in the world right now! They were big glasses of wine! She was sober driver, so I could have a few drinks and not worry about getting home.

Now I am watching greys anatomy and playing on my iPad. While intoxicated. Fun.



First Page
1
2
3
4
5
6
7
8
9
10
11
12
13
14
15
16
17
18
19
20
21
22
23
24
25
26
27
28
29
30
31
32 33 34 35 36 37 38 39 40 41 42 43 44 45 46 47 48 49 50 51 52 53 54 55 56 57 58 59 60 61 62 63 64 65 66 67 68 69 70 71 72 73 74 75 76 77 78 79 80 81 82 83 84 85 86 87 88 89 90 91 92 93 94 95 96 97 98 99 100 101 102 103 104 105 106 107 108 109 110 111 112 113 114 115 116 117 118 119 120 121 122 123 124 125 126 127 128 129 130 131 132 133 134 135 136 137 138 139 140 141 142 143 144 145 146 147 148 149 150 Last Page

Get An Email Alert Each Time BUBBLEJ1 Posts