| | |
| --- | --- |
| | BRAVELUTE's Recent Blog Entries |


Monday, April 01, 2013
To Life!
To Spark People!
To Changes!

I thrive on change and lack of habits. I live to put spice and spark in my life. So this morning, I'm starting a new habit.

Actually, I was forced into it last week when the hypothyroid diagnosis said, "Take this pill, then wait about an hour and a half to eat."

And while I was wondering what to do while I waited an hour and a half to break my fast, and wondering if I would become a ravenous bear while I waited to eat my berries, yogurt, and nuts, I read about SP April Rise and Shine challenge. The SP Gods were smiling on me then because I get to rise, take that pill, then do my workout before breakfast. I checked with the doctor to be sure that would be ok.

So you get to watch this streak unfold because I will have to report here on my blog since I closed that Facebook account. No, that wasn't a case of spicing up my life. It seems I'm also very opinionated. But I'm happy to report I have survived without it.

So Rise and Shine Day 1 report: Walked a mile. Had a breakfast of strawberries, raspberries, banana, Greek Yogurt, TJ flax seed with blueberries, and raw almonds. To my opinionated mind, it was a delicious awesome sunrise to this rising, shining morning!!

For you inquiring minds, I DID NOT turn into a ravenous bear. Of course you would have had to be here to form your own opinions





Saturday, March 30, 2013
This morning, Coach Nicole sat right there in her video arm chair and told me she wanted me to shake it up. Really. Just when I thought I was doing a pretty good job of doing just that. After all, I'm not spending 13 hours in the recliner anymore.

And the new thyroid med schedule gets me up and out for our morning doggie walk while I wait to be able to eat my healthy breakfast.

And I've switched my pool workout to the evening so I don't get sunburned like I did on Tuesday. And just last night I started doing 5 minutes of intensive water aerobics followed by 5 minutes of treading water alternating for an hour.

But that is quickly settling into a pattern. I don't think I'll get bored with it, but I don't want my body to "settle in" and wind up back on that plateau.

So, I'm going to become the earth shaker. I mean, people in this mobile home development are going to think there's an earthquake under their feet or a sinkhole is forming as I start to do workouts in the house during the sunniest, hottest part of the day. I have an exercise ball, 8 dumbbells (sets of 2, 3, 5, and 10 lb), a jumprope, stretch bands, and a hula hoop; and 5 DVDs waiting for the time the hot sun would drive me indoors. Well the time has come.

I've not ever done anything with the 10 lb. dumbbells except use them to weight down my EZ UP display tent. Maybe I can work up to them to increase muscle, burn more calories, and bring MY weight DOWN.

And as for that hula hoop, this will be the year when my inner child takes over and reminds me how to make it stay up.

My ankles and feet are very much afraid of the jump rope.

So it seems there'll be a whole lot of shakin' goin' on around here during the day. And in the evening, I think I'll keep going to the gym on Thursday evenings for Aqua Zumba and Water Exercise.

And finally, my sister is a personal trainer. She will be here tomorrow and we're going out for lunch. I'm going to hire her for a while to get a little more specific than the advice she gave on the Trader Joe trip: "Just do Squats!"

In my goals for the year, I promised my inner child that I would put some fun into my fitness plan. I thought I had done that, going to the pool so much because I know she loves the water. But I hear her giggling about this plan already.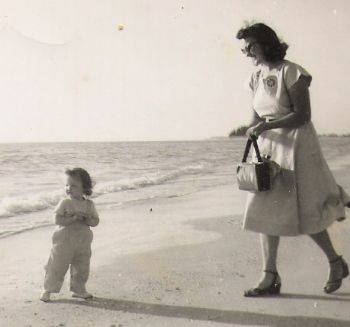 I guess I'll have to check the tires on the bike, too. I can ride it to the pool.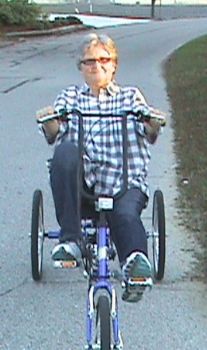 Wednesday, March 27, 2013
1. I spent a month on a cold mountain.
2. I've been swimming most every day this winter. The ONLY time I EVER did that was when I had to take swimming class in January in high school, outdoor pool, NOT heated, a LOOOOONG time ago.
3. My thyroid quit doing the things it was supposed to do like regulate BMR, normal body temp, keep skin and hair from drying out, keep my energy up, keep me clear headed, and probably a gazillion other things that it dabbled in around my body.

Now don't get me wrong. I'm really glad we've discovered why I was spending a couple of hours bundled up with mittens, gloves, ski cap, and a pile of blankets drinking tea. Or why I'd feel the need to tell the water exercise instructor I felt like I was moving through cement.

If it weren't for Spark People, I'd still be sitting in my recliner never knowing I was fatigued or that there was another explanation for freezing or my dry skin, or my brain fog, or my hair falling out besides just getting old, or after effects of chemotherapy.

And the meds just might fix everything.

Day 1 of thyroid meds: I invited Mom to lunch and fixed it myself. Then I asked her if she wanted to go for a walk with me. She's 87 and moves like she's 47. She's always 10 steps ahead of me wherever we go anywhere together. Today I told her that in about 2 months, she wouldn't be able to keep up with me.

There was a time when I believe I was hyperactive. My grandfather bet me once that I couldn't sit still for 5 minutes. Boy, I wanted that quarter!! but I couldn't do it.

I wonder what this new me is going to be able to do this time next year??






Tuesday, March 26, 2013
Be a tourist. Do touristy things.

1. Check the details of your itinerary. For this journey, be sure your goals, your fitness activity levels and tracking information, food tracking, water consumption, sleep, stress management, are right on time. They are like stamps on your passport for the next train on the next leg of your journey. All of those stamps need to be collected and in order before Customs will let you continue traveling.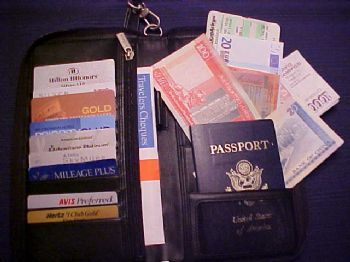 2. Take time to get used to your surroundings. Anytime you go on vacation, jet lag takes over until you get used to the newness of the place. So observe the new landscape that is YOU. Take some measurements. Go window shopping and catch sight of that new person in the reflection in the windows and mirrors. The last two weeks, I have been catching myself in the window or mirror, I look again, and actually smile at myself and say, "Hi!" or "Hey, how ya doin?" or "Wow!! Lookin good!"

3. Go shopping for yourself--not to buy anything--but to learn what you like now and what you don't, to learn what fits and what doesn't, to learn what styles look good on you and what styles don't. For me, as I packed up boxes of clothes for the women's shelter, and started shopping for a couple of shirts to wear with pants that still fit me, I learned that the boxy shirts and crew neck t-shirts should now be replaced by fitted shirts and v-neck t-shirts with sleeves that fit. AND I learned that I could find those things that actually fit. In fact I found several things that fit in a range of sizes. I learned I needed to buy for the immediate journey ahead, not for the winter season 9 months away. Who could predict the landscape then?? Certainly not me. That is uncharted territory!!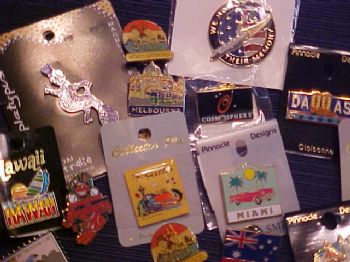 4. Collect Souvenirs of your visit.
Hand the camera over to another traveler on your journey to get snapshots for your scrapbook page "A Day in My Life on the Plateau" Then create the scrapbook page, or even a Travel Poster with the next plateau off in the distance. You might be close enough to goal so that you even see the Maintenance Station in the hazy distance. But it might also be just another plateau on the journey.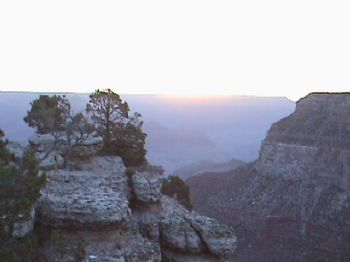 5. Start a travel journal if you haven't yet. Record in pictures and words your nostalgic Visits to the old and familiar places you USED to visit. Then go to a few that you now enjoy. Then visit some new ones, places you felt you'd never go, that you perhaps are a little afraid to venture there.

What are your nostalgic places? For me on this journey, I have two: my recliner and my winter robe. I haven't been sitting in that recliner as much. And during this current cold snap, I was very cold after 90 minute workout in the pool. I put my winter robe on and it wrapped around me twice.

The place I thought I'd never go, let alone enjoy is the gym--the YMCA. Yet as I walk out after Aqua Zumba, I pass the regular Zumba class and think, "I can remember a time when I'd never dream of setting foot in there, because I'm so uncoordinated." And now, while I worry about my ankles and feet being able to do the hour workout, I'm not afraid of trying it.
Perhaps that's what I'll work toward so that when I make it to my next plateau, I'm able to actually do a complete hour of Zumba class.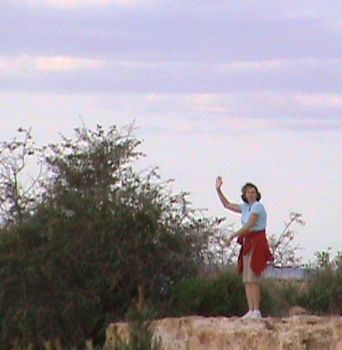 And while it might seem ludicrous, my food tracker is a nostalgic place. I actually went back to last August and read through the types of things I was eating. And then I compared that to the daily plans of the last week. Wow!! They have REALLY changed. And that made me look at my Groupings and favorite recipes. I spent some time weeding out the things I would probably never again eat or prepare in that way again. Yes, some choices now are for health, but I have developed a new idea of delicious also. So I need to create a scrapbook page with a key then and now picture, measurements, blog, menu plan for the day, fitness tracked for the day . . .

6. Put together A Plateau Cookbook

So while I was on this last plateau, I decided I'd create Bravelute's Plateau Cookbook on SP Recipes, where I start recording my recipes and saving recipes from other Sparkers that fit the current new me. And I will also include favorite groupings from stores and restaurants where I go to sample the work of creative chefs on this vacation. A vacation where I experience new foods, where I'm not afraid of being around those old triggers, where I can find my healthy choices. A vacation where I search out places with like-minded chefs who care about my health. While I'm relaxing on this plateau, I can take some time to consult some Healthy Food travel Guides and plan some new food adventures. I found some delicious, healthy offerings at Trader Joes. Next week, I'm going to check out Whole Foods.

You are welcome to steal recipes from my Plateau Cookbook. It is a work in progress, but available at
recipes.sparkpeople.com/cookbooks.as
p?cookbook=742730

7. Collect memories of NEW in your journal. Especially newness of reactions and relationships. Take time to reflect on the subtle and up in your face differences in your close relationships and the way people respond to you now. Is it them? Is it you? doesn't matter. What does matter is that you stay happy in your close relationships. Have you noticed changes? Are they for the better? Great. Are they for the worse? Do they need some attention here? You have the time while you're on this plateau. Make good use of it so that when the next train comes along, you are ready to hop on board.

8. Take some time to imagine this IS your goal and that you are in training for maintenance, when you get there. Because maintenance really is a plateau, a relatively flat place where you really don't want to fall down, and you certainly can't see anywhere to go that is "UP", at least scale-wise.

9. Enjoy the visit to the Plateau Resort. But be ready at the station when the train pulls out, because there are new landscapes still waiting for you to create.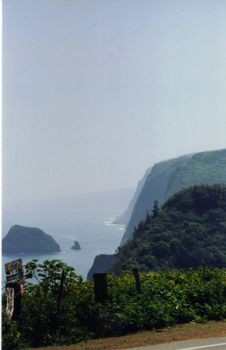 Monday, March 25, 2013
I know many of you are still struggling with cold and snow and ice. So when I voice my complaints of 84 degrees yesterday when I went to the pool, and 44 degrees with strong wind this morning, you probably are thinking, "What is she complaining about??" Or those of you who know I was born in Florida might wonder what I did for fitness when it was so cold . . .

Well, I went for a walk in the morning.

Then at 3:30, instead of another walk, I went to the pool for an hour followed by a warm up in the sauna. It was lovely. It had warmed up to 63 but the wind must have been 25 mph. AND the pool was 84 degrees. Supposed to be colder tomorrow but by Friday we should be back to 84 air temp and 84 water temp.

I figure another week of cooler weather, and then it will be summer here. And everyone left in Florida will start complaining about how hot is is. I just tell them to come join me in the pool!!

I see my primary doctor tomorrow for my 6 month check-up and blood work report. Wonder what the scale there will say. I ALWAYS weigh more there than at home!!



First Page
1
2
3
4
5
6
7
8
9
10
11
12
13
14
15
16
17
18
19
20 21 22 23 24 25 26 27 28 29 30 31 32 33 34 35 36 37 38 39 40 41 42 43 44 45 46 47 48 49 50 51 52 53 54 Last Page

Get An Email Alert Each Time BRAVELUTE Posts