| | |
| --- | --- |
| | BRADMILL2922's Recent Blog Entries |



Thursday, August 08, 2013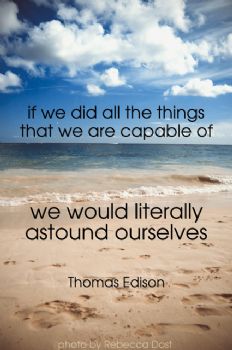 Did you really read what that quote by Thomas Edison says? It says, "If we did all the things that we are capable of, we would literally astound ourselves." Is that true? Would you literally astound yourself if you did all of the things you were capable of? If you could unshackle your mind for one minute and embrace all of the possibilities within yourself, do you think you would be astounded? The answer is...

YES!

How many times on your journey have you told yourself that you can NOT do something? If you are anything like me, it has been more times than you can count! It is probably more times than you care to admit. You know you have said all the things in the book; "I'm too heavy", "I don't have the energy", "There is no way I could do that". Why not? Why can't you? You can't because your minds says you can't! I for one am calling shenanigans!

So when your mind says, "you can't", I want you to tell your mind to "SHUT UP!"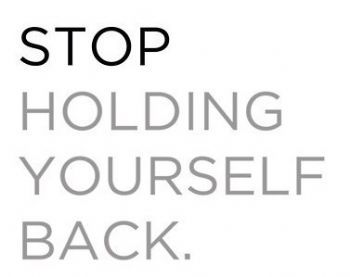 This is particularly true when it comes to exercise. Now I know that some people have physical limitations that do not allow them to do certain things, so this may not apply to you in the same way, but I am sure it can apply to some aspect of your journey. Maybe it applies to trying to give up soda for example. Does your mind not allow you to give up the caffeine and sugar? Tell your mind to "SHUT UP!"

When it comes to exercise, this is something that I have had to deal with, especially lately. I am really trying to get myself into running. Running is basically a four letter word in my vocabulary! Growing up and playing sports, running was punishment. Running was what happened when you messed something up and the coach yelled at me to "take a lap". I have had a negative outlook on running my whole life. It doesn't help that I am big and I feel awkward doing it. It doesn't help that I am slow. But what hurts my running efforts the most, is my mind! It is my mind that says I can't! No! Not anymore! I want EXTRAORDINARY! As of now, I am telling my mind to "SHUT UP!"

When I weighed 509 lbs. and I set a goal to lose 210 lbs. I did! Back when I started doing Insanity at 430+ lbs, my mind said that I could not do it. Guess what? I did! Seriously, I did Insanity at 430+lbs! I look back now and really wonder how I did that but I don't really need to look any farther than the first quote of this blog by Thomas Edison, "If we did all the things that we are capable of, we would literally astound ourselves." I really did astounded myself!

I had it within me to be my change. Do you know something? You have it within you to be your change! You may have to put in some extra time and effort, but believe you me, your change is within you!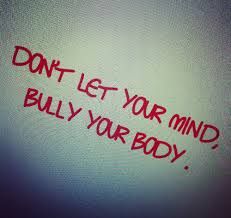 I will leave you with this today. When your mind says you can't do something, don't let it win. DO NOT let your mind bully your body into thinking it can not accomplish something! You dig down deep and you find that change within yourself! You get that change out and you tell your mind to "SHUT UP, I AM DOING THIS!"

Embrace Your Possibilities

Good Day Sparkville








Friday, August 02, 2013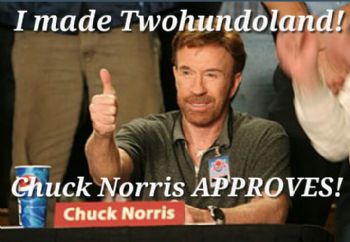 When you have Chuck Norris on your side, what can go wrong? Hello Twohundoland! It has been a long time since I have seen you. There were many days where I didn't think I would ever see you again! Now that I have, it is time to move forward to something bigger and better! I would like to say a big thanks to Chuck, glad to have him on board!

As some of you may know by now, on my vlog from a couple of weeks ago, I made my gooooooaaaaaallllll!!!!!! That never gets old to me! I made my goal that I set in May of 2009. That was to make it to 299lbs. That 299lb. goal seemed really lofty at the time considering I weighed 509lbs.! But that was my goal and on July 15, 2013, I met my goal of 299 lbs.!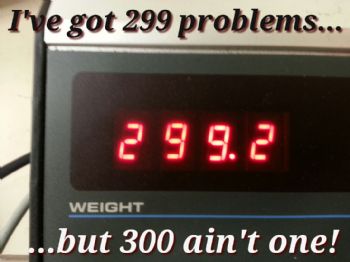 So now what?

Like I said in my video, 299lbs. was a big milestone, but not the end! These journeys that we are on are about so much more than the number on the scale! Is the number on the scale important? Yes. Is it a measurable that we can see? Yes. Is that number something to be proud of? Absolutely yes! But this is about being healthier, happy, and making a complete lifestyle change! It hasn't always been easy (and still isn't at times) but I believe I have made that lifestyle change for the better, for the rest of my life!

What does that mean?

It means that I will not settle for where I am. I will aim for extraordinary. It means that I will set new goals. It means that I will push towards those goals until I make them like I made my 299lb. goal! It means that I will make the rest of my life, the best of my life!

I want to have goals that inspire me to be better in all aspects of my life. I want goals that inspire me to be the best father I can be. I want goals that inspire me to be the best man I can be. I want goals that inspire me to hopefully, one day, be the best husband I can be. I want goals that inspire me to want to be the active, healthy person I know that I can be!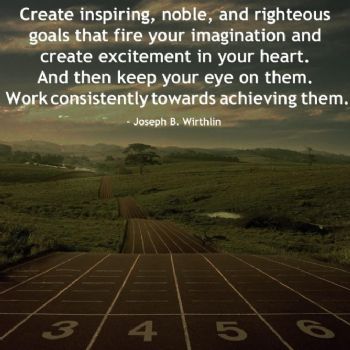 So here are my goals on the fitness side...

My new weight goal is 279lbs. That is crazy to think that I could be in the 270's again! First time since High School! My birthday is in 77 days (October 17th) so I think I will set that as my goal date. I want to be 279lbs. by October 17th! So, 20 lbs. in 77 days is doable, right? Plus it has already been 2 weeks since my last weigh-in so maybe I will be down a little already! Goal weight and date is set!

I have also set a new goal. A new challenge! I have already paid for and signed up for the Rugged Maniac 5k Obstacle Course Race on September 14th in Paoli, Indiana!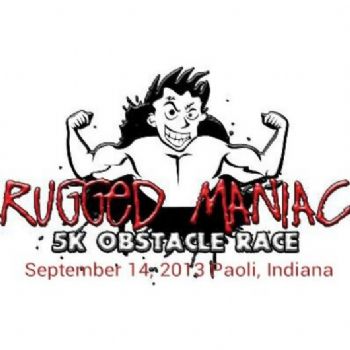 I know this is going to challenge me! I know this is going to push me! I know...that I CAN NOT WAIT to do this! It is a 5k race with 20 obstacles! Like I said, I am signed up and paid for so there will be no turning back! This is the first kind of any race I have ever done in my life. It makes me a little nervous but the excitement easily outweighs any nerves! I am really looking forward to challenging myself and to see just how far I have come physically!

We can accomplish anything that we put our minds to! I look forward to proving that to myself!

Embrace The Possibilities

Good Day Sparkville






Thursday, July 25, 2013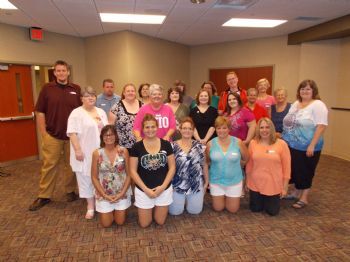 The Spark Indy Group Picture

This last Saturday (July 2oth) I made the 2 hour drive from my home in Southern Indiana up to the town of Noblesville, Indiana near Indianapolis. I know it is Thursday but better late than never, right? Anyways, it was the first Spark rally/meeting/event that I have been fortunate enough to attend and I am glad that I was able to make the drive up for it!

First, I have to thank my travel partner Tiffany (DAUGHTEROFTWIN) for making the trip up with me! It is much more fun to make a road trip with someone instead of making the trek alone! For those who don't know, Tiffany has lost over 100lbs. and has been a great friend to me since meeting her here on Spark. If you are not friends with her...YOU SHOULD BE!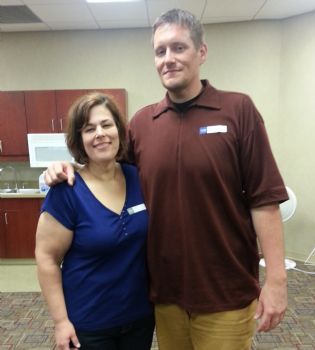 Tiffany (DAUGHTEROFTWIN) & I at the Spark Rally

I also have to give a special thank you to all the speakers at the rally for sharing their stories and for being an inspiration to so many...

Beth (~INDYGIRL) who has lost 240lbs.
Lucy (CRAZYMAMA46) who has lost over 220lbs.
Tom (MCCOURTT) who has lost over 60lbs.
Tina (HOOSIERGIRLINDY) who has lost almost 200lbs.
Lee (SWDOTB2) who has lost 90lbs.

It was so nice to have met all the wonderful Sparkers that attended the rally! I am really happy to have met so many wonderful people...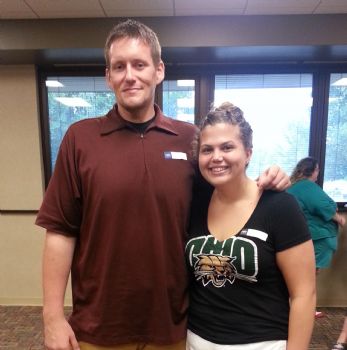 Myself & Jan-Marie (BOBCATGIRL76)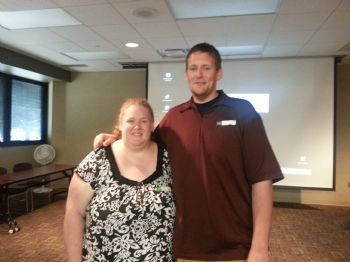 Colleen (BIGREDANGEL) & Myself



Beth (~INDYGIRL), Myself, & Tina (HOOSIERGIRLINDY)

I was also honored along with Tiffany & Jan-Marie to get up and say a few words to the group about our own journey! That was a really cool surprise and I was thrilled to be allowed to share my story with the group!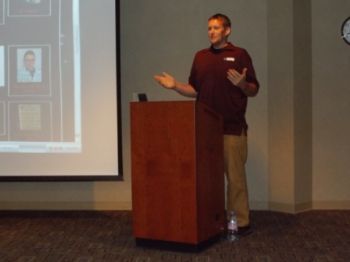 Addressing The Spark Rally

I wish I had gotten more pictures with everyone who was there. Unfortunately, that didn't happen but it was great meeting everyone and I look forward to seeing you all again real soon!

Belinda (PEEP6311)
Stacy (MRSTABER)
Shirley (BACHDIVA52)
Eric (BLUESMAN1)
Molly (MOJOLO)
Joanne (JOANNELYNN11)
Cathy (CATNCAG)
Cindy (CINDHOLM)
Sara (INSPIRED_N_INDY)
Kate (KATESQUEST)
Janey (WVAWACKADOO)


What a great Rally and I am looking forward to the next one! I am looking forward to meeting many more of you beautiful Sparks!

Embrace The Possibilities

Good Day Sparkville






Wednesday, July 17, 2013

Thank you for watching my Vlog! This is a video about just part of my journey from 509lbs to 299lbs! This journey is far from over but thank you again for watching and thank you for all the support!

Musice and video clips from the vlog...

Survivor - "Eye Of The Tiger
Black Sabboth - "I Am Iron Man
Coldplay - "Fix You"
Alexi Murdock - "Orange Sky"
Joe Esposito - "You're The Best"
Tom Petty - "Learning To Fly"

Andres Cantor goal call

Tap Out XT
Les Mills Combat








Thursday, July 11, 2013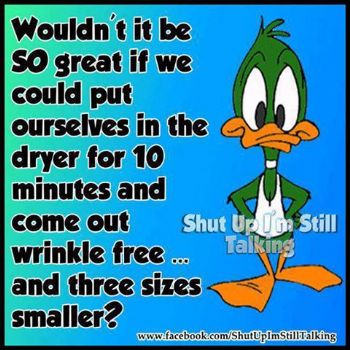 Everyone wants a quick fix, right? Everyone wants what they want and they want it now! The same goes for, and maybe even more so, weight loss. We have all been there, looking in the mirror and saying to ourselves, "I wish all this extra weight would be gone tomorrow! Why can't it just be gone tomorrow?" So we embark on our weight loss journey wanting results as fast as possible, right? Why wait for tomorrow when we can have it today, right? Now, now, now...right?

Unfortunately, it doesn't work that way. Not with our journey's.

Think of it another way. Did you gain all that weight over night or did it take years of a bad diet and lack of exercise that led you to Spark to start your journey? Years, right? So why do we expect it to come off overnight?

It won't happen overnight. It will take time. It will take effort. It will be a struggle. But, do you know what? IT WILL BE WORTH IT. In the end, you will NOT regret putting down that pizza! You will NOT regret not drinking that Coke. You will NOT regret doing all the exercises that left you wondering how you were even going to be able to walk the next day! You will NOT regret your journey that gets you a healthy lifestyle and a number on the scale that you are happy with! You are making those decisions now! Own your journey!

Your journey is UNIQUE!

Your journey is uniquely yours. Your journey has been uniquely yours and always will be uniquely yours. You cannot compare your journey to anyone else's journey. Don't try and compare your successes or failures to anyone else's successes or failures. All of our lives are different. All of our bodies are different. We go on our journeys at our own pace and we do what works for us.




The only thing you can really do is to be better today than you were yesterday! Be better tomorrow than you were today! That should be your focus. That should be your goal and if you do that, you will see the success that you want to see in your journey. You will have that success that you put all your blood, sweat, and tears into having!

You have come so far...YES YOU! Think about how far you have come. Think back to the "old" you and now think of this "new" you. Big difference, right? Even if you are just starting your journey and you have lost 5 lbs, aren't you a different person now? Think about what you have done and sacrificed so far. Think about all the hard work and effort that you have put in.

DO NOT QUIT!

As they say on Tap Out XT, "To quit does not exist!" Why? Because it doesn't...that's why! There is no quit here! There is no quit inside of you! Yes we have had our ups and downs and yes we will have more ups and downs in the future but we will not quit! YOU will NOT quit!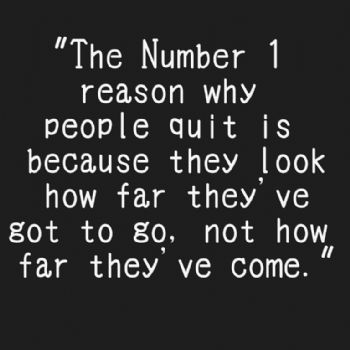 Own Your Journey

Embrace Your Possibilities

Good Day Sparkville




First Page
1
2
3
4 5 6 7 8 9 10 11 12 13 14 15 16 17 18 19 20 21 Last Page

Get An Email Alert Each Time BRADMILL2922 Posts