| | |
| --- | --- |
| | BRADMILL2922's Recent Blog Entries |



Friday, June 06, 2014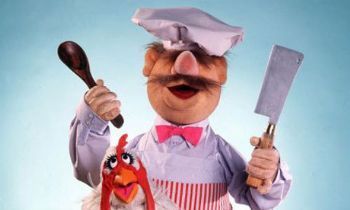 The Swedish Chef is back!--or--Zee Svedeesh Cheff is beck! Bork Bork Bork! The highly anticipated sequel to The Kitchen Adventures Of Chef Boyar 'B' is FINALLY HERE!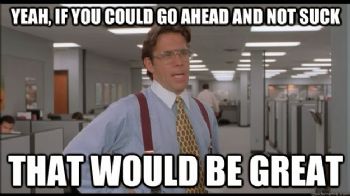 Ouch. Harsh.

Ok, so sequels can get a bad wrap at times but every once in a while, a good one can poke it's head up out of the ground and not send everyone running for the hills...right? I mean, there was the Godfather II...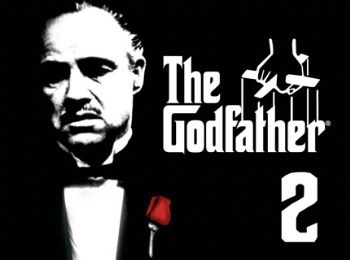 Terminator 2...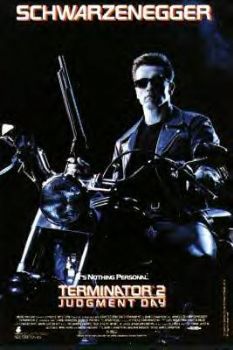 Teen Wolf Too...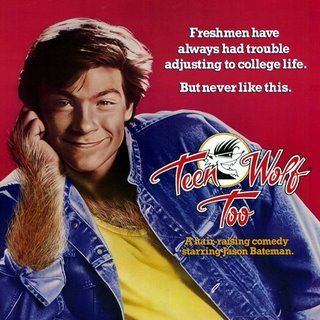 Wait--how did that get there?

Moving on.

I am really do like putting my culinary skills to the test try to broaden my horizons a bit as far as what I eat. I try to infuse my diet with more vegetables and more variety! Who says eating clean and healthy has to be dull? I have shared some of these recipes in the past but I thought I would share again since it never hurts to find a new, healthy, fun, and great tasting recipe!

#1 Honey Mustard Pretzel Chicken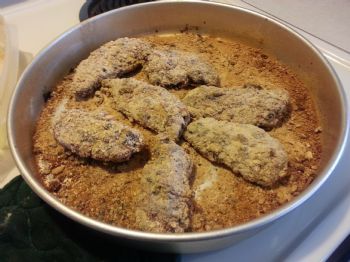 I rolled the chicken in the honey mustard to give it a good coat, then rolled it in the pretzel crumbs. Baked for about 45 minutes. This turned out really well flavor wise and the chicken stayed nice and moist. I will definitely make this again as well.




I am not playing around here people! I made that honey mustard myself! Ok, I didn't go grab a bee hive or anything like that...don't get smart! But I did mix, 1/2 cup EVOO, 1/2 cup dijon mustard, 1/3 cup honey, 1/4 cup water, 3 tbsp red wine vinegar, salt, pepper. Blend together. Pretty easy and REALLY good!

#2 Crock Pot Honey Soy Chicken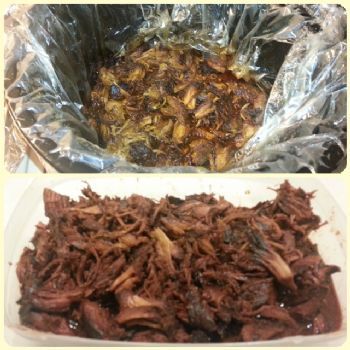 1 1/2 lb of chicken tenderloin, 1/2 cup soy sauce, 3/4 cup honey, 1TB olive oil, 1 tsp onion powder, 2 cloves garlic (minced), 1 tsp salt, 1/2 tsp pepper. Put frozen chicken in crock pot and poured the other ingredients (minced together) over the top. Cooked on low over night.

I also made some brown rice and combined the two. Let me tell you, this is THE BEST chicken dish I have made so far! SOOOOO GOOOOOOD!

#3 Pineapple Angel Food Cake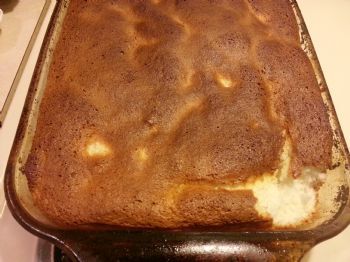 So simple! Mix one box of angel food cake and one 20oz can of pineapple tidbits. Bake at 350 for 25 minutes. NO FAT! REALLY GOOD! It is soft and full of flavor! A good alternative if you are really craving cake.

Making this food does take up a good chunk of time on my Sunday's, but it is really worth it in the end. It helps me plan my meals and helps steer me in the right direction to making good choices for my diet. Not to mention, it is kind of fun to try new things! Plus, I get a nice sense of accomplishment when I make something so healthy that turns out to be so good! Open your minds to new things!

Embrace Your Possibilities

Good Day Sparkville










Thursday, May 29, 2014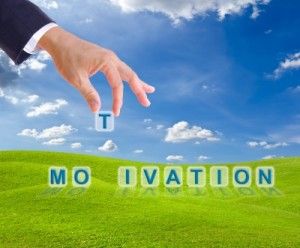 There are many things that we use as motivation along our healthy lifestyle journey. We will use just about anything to get us going from where we start to where we want to be. It may be a specific goal like fitting into an old pair of jeans or looking good at a class reunion. It may be a quote that you came across that made you realize you need to get your butt in gear! It may be a health scare or the fear of a potential health scare in the future that gets you on track.

I could go on and on because there are a million and one things that you could use as motivation. I know for me, I feel like I have used a million and two along my journey the last few years. Some of the things are more on the superficial side while others are on the "real" side of things.

It changes. It changed for me many times from the point of where I started to when I made my initial goal and now going for a new goal. What motivates us is an ever evolving thing that helps us get from where we were to where we want to be.

Motivation is strong. Motivation wavers. Motivation disappears. Motivation reappears and is stronger than ever!

I had one of those life "motivational moments" that happens to us from time to time over this last weekend. I have been really motivated as of late trying to make my new goal by October but a new one (more like an old one rebooted) hit me the other day while riding in the car with one of my twin girls, Calli, who is 8-years-old.




We were talking about the upcoming wedding in October and she was asking me questions when this one came out...

Calli: "Daddy, will you walk me down the aisle when I get married?"

Me: "Of course I will!"

Calli: "YES!" (pumps her fist then gives me a fist bump)

Needless to say, that MADE MY DAY! I got tears in my eyes. It melted my heart. I am one lucky, happy Dad!

It took me back to the beginning of this healthy journey for me when I started. My children were my #1 motivation. I wanted to give myself the best possible chance to see them grow up and see them have children themselves. I know being healthier doesn't guarantee any of that, but it certainly gives me a better chance of it.

I got a great reminder from Calli this weekend of my motivation and why I sacrifice and work as hard as I do! I have to walk my little girls down the aisle some day :)

Embrace Your Possibilities

Good Day Sparkville






Friday, May 23, 2014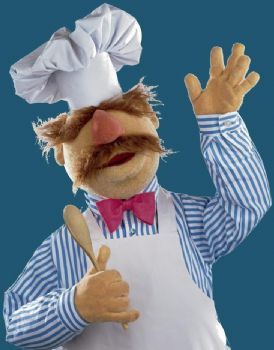 That is the Swedish Chef and he is my Culinary Hero! Some claim that he is the original Iron Chef...and by some, I mean me! With that in mind, I gave myself a nickname back about a year and a half ago when I originally posted a few blogs about what I was eating while losing weight. I think all of like 4 people actually was reading them back then so I thought I would give it a bit of a reboot.

I know, I know...it is bad form to give yourself a nickname but when it fits, it fits...am I right? Don't everyone agree all at once now! Oh right, I almost forgot the nickname! (drumroll) It is Chef Boyar 'B'! (right, I guess the title gave it away lol) Catchy right? Hard to believe someone hadn't thought of something like that before...

As some of you may know, I do enjoy spending time in the kitchen. I enjoy trying to make new and creative things that are healthy. Sometimes that will be something that I may have not liked before so I try to make it better or it may be something that I am trying to make it a healthier version of so I can enjoy it now and get that satisfaction of food I was craving. I know people are always looking for healthy recipes so I thought I would share a few that have worked for me!

I know what you are really thinking, "Yea, yea, enough Boyar 'B' and get to sharing the recipes already!" So as my hero The Swedish Chef would say, "Jaaa!! FlaggPunsch ees on me! Surströmming und meety bolls forr eveeryvan!"

Huh?

I have no idea what that actually means, but I do know, there were not meety bolls forr eveeryvan being produced in my kitchen! But what I did produce in my kitchen...

#1 Egg Muffins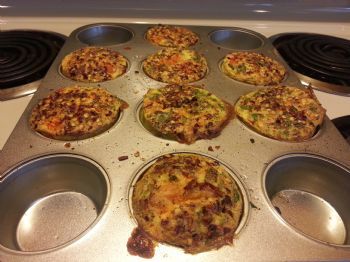 Each one is 1/4 cup of Egg Beaters Egg Whites, diced green peppers, red peppers, orange peppers, yellow peppers, red onion, baby spinach, crushed red pepper, pepper, and a splash of hot sauce.




I have never been one to add veggies to my eggs but I am really happy with how this turned out! They are very good and are simple and easy to warm up! They have been a staple in my diet for breakfast for 2 years now!

#2 Roasted Red Potatoes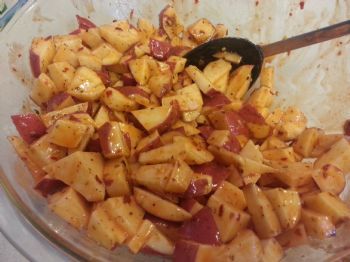 Cut up 2 lbs of red potatoes. Microwave in water for 20 minutes to soften potatoes. Strain. Mix with olive oil, pepper, oregano, basil, onion powder (or minced onion), garlic powder (or minced garlic), and hot sauce. Cover with foil and bake for 60 minutes on 350.

These potatoes turned out really well! They had a lot of flavor. You could always leave out the hot sauce for something more mild. They are also good mixed in with the eggs and can be combined in a wrap of some sorts if you'd prefer.

#3 Oatmeal Fruit Smoothies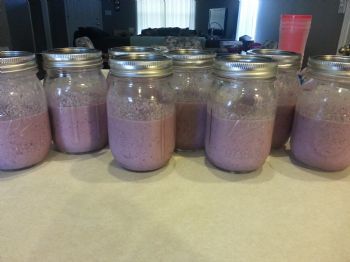 In my blender, I combined 1 cup of mixed frozen berries (blue, raspberry, black), 1 can of pineapple chunks, 12 oz of blood orange greek yogurt, 6 oz vanilla greek yogurt, 1 cup coconut almond milk, and 1 1/2 cups dry old fashioned oats.

These are awesome! I pour them in mason jars and throw them in the freezer for the week. When I want one, I set it out ahead of time and it thaws. Using the mason jars also allows for fewer dishes! BONUS!

My typical week consists of me cooking on the weekend (usually Sunday) and preparing my food for the whole week. I like to make things that are healthy and easy for me to pack with me and warm up through the week. It is what I have done for over 2 years now and it is what works for me!

Hopefully you all might find some of this interesting and helpful and give it a shot yourself! Who says healthy cooking can't be fun? I will be sharing more in the coming weeks if you are interested and I would love to hear from anyone who trys to make any of these and tell me what they think!

I would end with something poetic from The Swedish Chef but nobody understands that guy anyways!

Embrace The Possibilities

Good Day Sparkville






Tuesday, May 13, 2014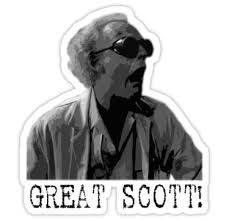 I missed my 2 year reintroduction anniversary to SparkPeople last week amidst the marriage proposal video I posted. When I say reintroduction to Spark, I mean when I got back to Spark after a long time away.

Let's all hop in the DeLorean for a tick and I will reset the story for those who don't know. I hit my high weight of 509 lbs. back in May of 2009. I made a goal that I would hit 299 lbs...someday. I lost a little weight that summer but found my way to SparkPeople in August of 2009. By the time March of 2010 rolled around, I had lost 121 lbs. I then got away from all the things I was doing right and had allowed me to have weight-loss success. Perhaps the biggest thing I did was I got away from Spark. I ended up gaining 78 lbs. back over the next two years.

Then, if I can paraphrase something that Doc Brown said in "Back To The Future"...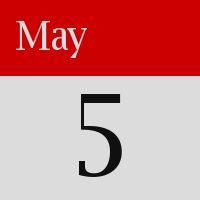 That leads me to a red-letter date in the history of me: May 5, 2012. Yes! Of course! May 5, 2012! That was the day I found my way back to SparkPeople!

No, I did not hit my head on the toilet and invent the flux capacitor (I mean 1.21 GIGAWATTS! HELLO!), but I did change the course of my history. I got back on the path to my goal that I started back in 2009. I was determined to make it work much like Doc Brown was determined to time travel in the DeLorean at 88 mph!

Last Monday on May 5th, I didn't really celebrate what I had accomplished, but instead, I used it to take a look back at the last two years of my life. I had plenty to reflect on from making my weight loss goal, to hitting plateaus. From having to buy all new clothes to struggling to find motivation. From finishing a 5k obstacle course to hurting my back. From speaking to fellow Sparkers at a rally to having an occasional binge.

All that and it isn't even scratching the surface. In the first year (May 5, 2012-May 5, 2013) I lost 142 lbs. I documented that first year in a vlog that I made and posted here on Spark last May. Here is the link if you haven't seen it before or would like to watch it again...

www.sparkpeople.com/mypage_public_jo
urnal_individual.asp?blog_id=5356009

Now at the two year anniversary, I have lost 25-30 lbs since I made that video. Losing that weight allowed me to make my goal that I set all the way back almost 5 years ago now! Goodness, has it been that long?!?!

But the one thing I have realized since I have been looking back over the last two years is that I still have unfinished business with this healthy lifestyle journey. I have realized that I have been coasting some over this second year and that is disappointing to me. On one hand, I know I can be happy that I have at least maintained but on the other hand, I had and have MORE goals to accomplish! I AM NOT DONE!

My new goal is to make 275 lbs. Being 6'7", I think that 275 lbs. would be a pretty ideal weight for me. That would put me slightly below what I weighed when I graduated high school and would be 234 lbs. lost from my highest weight!

I am getting married on October 4th of this year and I want to make that 275 lbs. by then! I know that if I am diligent with my diet and exercise that I can make that goal! I KNOW IT!

SO IT BEGINS...again!

FINISH THIS!

Embrace Your Possibilities






Monday, May 05, 2014

This is the video of the actual proposal at Cincinnati Area Spark Rally on Saturday, April 26th. After I was done speaking, I called my girlfriend Lauren up to the front of the rally and this is how it went!

YES, I danced a little and YES, I got done on one knee to ask for her hand in marriage :)

I wanted to share this time with my Spark family because you have all been so important to me over the years! THANK YOU!

This is all the music in the video. Each song has a special meaning to Lauren & I.

Music:

The Piano Guys - "Just The Way You Are"
The Piano Guys - "A Thousand Years"
Sugarhill Gang - "Apache" (Jump On It)
Robin Thicke - "Give It To Me"
Justin Bieber - "Baby"
Chris Brown - "Forever"
Bruno Mars - "Marry You"
Train - "Marry Me"
The Temptations - "My Girl"
Queen - "Good Old-Fashioned Lover Boy
Boyce Avenue - "A Thousand Years"
American Authors - "The Best Day Of My Life"
Dave Matthews & Tim Reynolds - "Crush"



1 2 3 4 5 6 7 8 9 10 11 12 13 14 15 16 17 18 19 20 21 22 23 Last Page

Get An Email Alert Each Time BRADMILL2922 Posts