| | |
| --- | --- |
| | BOTZZZ's Recent Blog Entries |


Tuesday, February 02, 2010

To say that its been busy around here would not begin to describe it so with that lets just say that things not of the weight loss and health world have reigned supreme for a bit. This week has started off good with a 1900 calorie day and a trip to the gym on Monday, 1 gallon of green tea and about a gallon of H2O went down as well. I thought that I would post up the menu from Monday for you to gander at, its nothing special and slightly higher than I like it to be but well within reasonable.

Breakfast
7:45 AM
1/2 cup steel cut oats 300
splash of milk 40

11:30 AM
1 Zone perfect bar 190

Lunch
2:30 PM
2 80 cal rolls 160
1 T peanut butter 95
1 T apricot preserves 50

Dinner
6:00 PM
2 slices whole wheat bread 140
1 can tuna 150
1 T light mayo 35
onion/jalapeno 10
2oz doritos 280
1oz cheese 110

6:30 PM
1 orange 80

7:30 PM
1 orange 80

9:15 PM
banana 105
peanut butter 95

That's a grand total of 1920 calories for the day and my trip to the gym was a 20 minute bike ride followed by 25 minutes on the treadmill at 3.4mph with varying inclines as high as 13% and as low as 3.5%. I have started running on the treadmill in intervals, I walk a quarter of a mile followed by a 6mph run for a quarter mile alternating back and forth for 20 minutes and I am going to do this each Friday until I don't feel it in my shins any more and hopefully this will keep me running because I don't want to over do it and have it effect my other workouts because of fatigue, running seems to take a lot out of me.

The last week has been full of non weight related stress thus the lack of blog posts but the clouds are moving away so I figured I would post up a quick update. Heading to the gym later today the plan is the same, 20 minutes on the bike, 20-30 minutes on the treadmill and it is a weight lifting day and I Think I am going to meander on over to the free weights and give them a go as I have been using machines up until now.

That's all I got, Keep on keepin on and don't forget that H2O, Thanks for following along.

As Ever
Me






Wednesday, January 27, 2010

What we've got here is failure to communicate, some men ya just can't reach so ya get what we had here last week. Now that's a line from the best movie of all time if its my opinion being asked and I at times hear that in my head when I slip off of the wagon or make a bad food choice and I feel that is the way it is for many people that struggle with weight loss. We try to make the best choices that we can for any given situation but there are times when it just doesn't play out the way that it should have and that is the point where people start beating themselves up and figure "welp I fugged that all up, time to eat a pie" why? because a slip happened its time to give up? nah we all know that its just the next excuse in the line of excuses that justify the bad choices that are all to easy at times to make.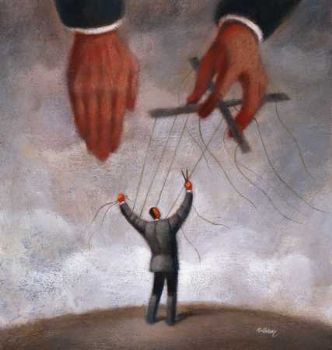 I don't believe that there is a magic formula for losing weight, I do believe that the only thing that's needed is to make the choice to change the way we eat and move and the rest sort of just falls into place. Just falls into place? what are you nuts? get up and eat a healthy breakfast followed by some healthy snacks, make sure to drink enough fluids then I am expected to eat a good lunch and dinner? squeeze in some exercise, THEN get to bed at a reasonable time just to start over the next morning? but what about watching Conan O'brien?? oh wait...even still that's a lot of work! AND I am suppose to do all of the other things in my day like work and taking care of a house and kids? You kind sir are out of your gourd! I am now in the opinion that eating is NOT a sport, it is NOT anything other than a way to get fuel into our bodies so that we may do all of those things listed above, wow what a concept eh? eating to live rather than living to eat.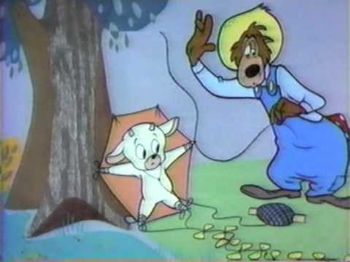 Once upon a long time ago in a galaxy not so far away I was a naysayer and a non believer in this philosophy as well but I promise that once that mental hurdle gets stepped over that it gets easier to eat like a human being rather than a billy goat. Exercise I am finding to be down right therapeutic and that right there is as good a reason to take it up as a hobby as any if you ask me, I mean think about it, taking eating food as a hobby got us here why not take up exercise as a hobby to get us out of this mess? When we look at it from a different angle where the view is not hindered by the roadblock called self pity things start falling into place where health and good eating habits are the subject, no really they do! I only know this because I have experienced both sides of that coin unfortunately but if someone would have tried to tell me -and they did- what I needed to do back when I was 534 pounds I would have given them a snarky response and finished my food.

Cheesy crumbs on my tee shirt and orange finger tips laying defeated on the sofa sipping root beer from a 2 liter bottle was just a warm up for the ensuing barrage of greasy goodness that was quickly super heating in the microwave is how many a night played out, hell that's how some mornings went! Getting up to walk into the kitchen and get a second helping of whatever was as much exercise as I was going to get or perhaps a walk upstairs to go to the bathroom but either way it wasn't much. I am too hard on myself sometimes with that whole thing because I did after all have a bonifide "excuse" as to why I couldn't exercise what with my back injury but then again did I really have to eat the way that I did? probably not. The stark difference from then to now if compared side by side is absolutely amazing to me, green tea on my breath and more fresh fruit in my house than ever there has been, counting every calorie that goes into my body and eating as many whole foods as I can my eating habits are completely different from then to now. Currently I go to the gym 4 to 6 times per week and leave only because I run out of time, I love being there and working out I look forward to that up feeling that comes after a good solid workout. The warmer months for exercise I ride my bike around the lake that I live on and walk the hilly streets in my area and have been know to run a bit, hiking and running around the yard with the kids is on that list as well and when I think back to how it use to be I cannot believe that it was me.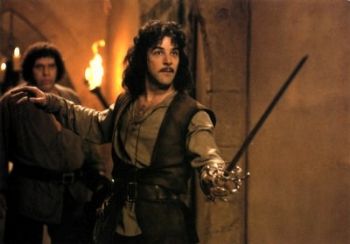 I always hear that "bad habits are hard to break" but I like to look at the other side of that and apply the same concept, if bad habits are hard to break then wouldn't Good habits be hard to break as well? Yes they are and let me splain, no there is too much, let me sum up because this happened to me just last week. I had a doctors appointment so I missed the gym that afternoon and as it turned out I wasn't feeling that great anyways so I decided to just not go that day at all and the following day I was still not feeling so hot and in the morning I decided that I would not go to the gym that afternoon. That time rolled around and as I was walking out the door it dawned on me that I had earlier decided not to go to the gym yet here I was in my gym clothes, water bottle in hand, head phones in my pocket and walking out the door with everything needed to go to the gym and until that very second had not even thought about it because I was not going, remember? it is a habit for me to get ready to go work out every afternoon now and I honestly feel guilty when I don't make it out for my cardio so I have to insist that if bad habits are hard to break then the good ones are as hard to break because a habit is a habit is a habit I say.

Once more than 500 pounds now more than 200 pounds lighter I have changed my habits and I'm tellin ya as hard as it was to drop those bad habits that were built up over years it will be as tough to lose these good habits that I have created in the past two years. Like a puppet my good habit walked me to the bedroom to get my gym clothes on, fill up my water bottle, grab my head phones and off to the gym instead of a short walk to a cold refrigerator to grab a large meal and return defeated once again to that couch like so many other times in the past.

That's all I got for today, As the fat guy turns will return at its regularly scheduled time and channel tomorrow, but that 6xl cheesy tee shirt will never return if I have anything to say about it.

As Ever
Me






Friday, January 22, 2010

Lets get right to what the scale had to say to me this morning, first time on it said 322.0 pounds, second hop on again said 322.0 pounds and the third time was more of the same so it looks like a 5 pound drop this week and a new low by 1 pound. I was actually lighter yesterday afternoon at my docs appointment than this morning and think that me staying up until 1am (because of hitting the gym late) drinking water and having a late snack which was within my calories effected the weight this morning a tad. If I were a betting man I would say that next Friday's weigh in will yield me the three teen results that I am looking for if not sometime mid week. Because of the new low this week we get some images of things that weigh the same as I do along with some stuff that weighs as much as I have lost so without further ado here ya go.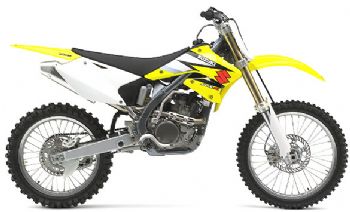 This RM-Z250 comes in at 212 pounds and weighs as much as I have lost so far.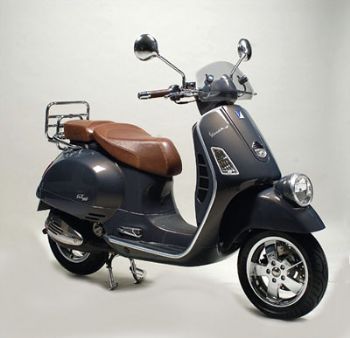 While this Vespa GT60 comes in at a whopping 322 pounds and of course that is what I currently weigh.

This weeks weigh in leaves me 47 pounds away from my 275 pound goal and to me that number looks small, some people have 47 pounds to lose and it takes them eons to get there and I just said that it looks small. I suppose that its because I am 212 pounds and 2 years into this whole process so in my mind the time line is a non issue for me where as in the beginning it was all about the time that it would take to get somewhere with the weight loss. Soon I will have lost more weight that I weigh and its a day that I am looking forward to seeing, I need to hit 267 pounds to be at that magical 50% lost mark and that's just 55 pounds and the light at the end of this tunnel that I have been waiting for.

Thursday I came in under my 1700 calories by about 50 or so and I drank more than usual with almost 2 gallons of H2O and 1 gallon of green tea. I did make it to the gym last night around 8:00pm and when I got home I was all hyped up and ended up staying up until around 1:00am drinking about 3/4 of a gallon of that H2O at that point and my sleep suffered a bit last night as well but not too bad and tonight I will get a better nights rest. My trip to the gym was good, I did 30 minutes on the stationary bike followed by 30 minutes on the treadmill at a steady 3.4mph on a 3.5% incline and I passed on weight lifting because of the time that I was there.

Over all a good solid week with a 5 pound total loss and a 1 pound loss if we are basing it off of my lowest weight in this process, I am pleased with the results. Another pound closer to my ultimate goal weight and a week stronger than I was last Friday. Once upon a time I was a 500 pound fella wishing that things could be different and now here I am 212 pounds lighter, I no longer wish for things, instead I do them because we all know that if you wish into one hand and $hit into the other which one will fill up first.

That's all I got for today, you can now return to your regularly scheduled program.

Fini..

As Ever
Me





Thursday, January 21, 2010

Wednesday went off without a hitch where diet and exercise goes and I have a feeling we will see a new low for tomorrows weigh in. Keeping my calories under my set number has become very easy this past week for whatever reason and getting to the gym each day has not been an issue, I am doing my part. At the gym I have brought up my rpm's on the bike up and I am averaging mid 90's rpm's alternating between level 11 and 12 resistance with the rpm's jumping into the 100-110 zone for the level 12 portions of the ride while my heart rate is staying around 145 bpm which is decent improvement from when I joined the gym back in October where it was mid 70's rpm's and the same heart rate. I really have been fine tuning my workouts lately in an attempt to get as much out of them as I can, a normal routine for me is 25 minutes on the stationary bike followed by 30 to 40 minutes of weight lifting on those days that I lift finishing up with 20 minutes on the treadmill doing my incline routine 9 out of 10 times with the other being a set speed at a set incline. That's about 45 minutes of cardio per weight lifting workout and when I do not lift I do 50 minutes to an hour adding the arc trainer to the mix.




This afternoon I will likely miss going to the gym because of a docs appt but I will try and get out there after dinner if I can especially with tomorrow being a weigh in day for the blog. I say try because I don't want to go to the gym and make Wify miss out on going because the evening is her time to go but if I can get a sitter perhaps we can go together. Last week on Friday I weighed in at 327 pounds which was a tad higher than the week before but there was definitely some water retention weight there because of a sodium filled few days before that weigh in not to mention the stress situation that I was dealing with last week. I know that I am lower than that 327 per my sneak peek on the scale earlier in the week but how low? to be found out in the morning but I have a good feeling that I will have a new low this week.

I am going to take a guess and this is a very ambitious guess but I want to say that the wheel will stop spinning on 320 pounds even tomorrow which will be 7 pounds this week and 3 pounds lower than my lowest weigh in from 2 weeks ago. I was shooting for 319 lbs so that I could hit those teens but that would mean an 8 pound drop this week and 4 pounds from my low weight AND the fact that I want the teens so much probably means that I will have to wait another week to see them so 320 is my guess. Getting to 320 pounds would also mean that I am exactly on schedule to hit my 300 pound mark by April 2nd if using a 2 pounds per week formula which is another reason I am going to hope to get there.

1705 calories, 50 minutes of cardio, 40 minutes of weight lifting, 1.25 gallons of H20, 1 gallon of green tea and 8.5 hours of sleep is how my Wednesday played out. Rinse repeat and reap the benefits is how I am playing this better health game and so far its working for me in all aspects. All of the hard work that was put in this week will surely add up to a loss but just how much of a loss is the unknown factor right now, looking for the teens but will be happy with a 1 pound drop from my low of 323 and expecting to keep on keepin on any way that it pans out. That's all I got for today so make sure to pop in tomorrow to see how I did this week, will it be a loss? perhaps a gain? the next installment of as the fat guy turns will reveal all of the answers.

As Ever
Me






Wednesday, January 20, 2010

Last night the gym was packed but I went and enjoyed myself with a nice ride on the bike and then a trot on the treadmill, going later in the day always means that I am up late but I figure a trip to the gym and less sleep is better than not going and watching other people workout on the tele via The biggest loser. Its funny sometimes how we see others doing something admirable and they don't even know how much another person applauds them for the work that they are putting in because it went unsaid. Sometimes when I ride the bike I get lost in what I am doing and focus only on me and my rpm's/distance/time and then others I am studying what others are doing and last night was a people watch kind of night for sure as the gym was packed there was a lot to analyze. I am finding that I focus more on the over weight people that are bustin ass than anything else lately and not for the reason that one might think, I think these people are among the most admirable in the whole gym and I may be a bit biased having come from where many of them are but its how I feel.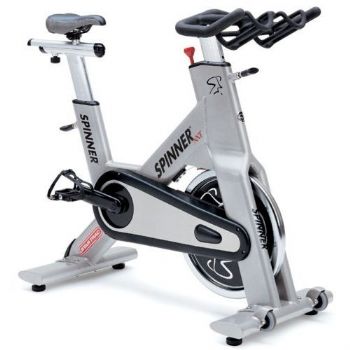 Last night there was a fella next to me on a bike and I could see that he was doing everything that he could as far as working that bike goes to get his ass in gear. This guy was about 20 years old my guess would be just over six feet tall and about 425 pounds so kind of like looking in a mirror and I felt like "I am glad he is doing this now instead of waiting like I did" and I almost told him "awesome job" and the remembered how I didn't or don't want random people doing that to me so I didn't but impressed I was none the less. Then there was a girl on an arc-trainer obviously in pain by her facial expression but she didn't stop until that timer hit 30 minutes, she stepped off of the machine and hands on her thighs she bent over to catch her breath and smiled. Was that smile because "Thank god I am done!" or was it closer to "I did it!" either way victory was hers for that moment in time and she earned it.

The little things are sometimes bigger than we know because those two people whom I do not know made me push a little harder last night with my own workout, that and the fact that the UFC fight that I was watching wasn't over yet. I am doing this whole healthy life thing for me, I am doing it for my kids, my wife and honestly its becoming a for the fun of it kind of thing and that's the part that intrigues me the most. Here I am 200 plus pounds lighter than I was just 2 years ago and having fun with the process? who wouldda thunk? Once upon a time a big bag of Doritos sitting on the couch next to me, PS2 controller in hand, headset on and killing everyone in sight on Socom 2 is what was considered fun and now its much different. Now looking at bringing my heart rate down slightly while upping the intensity of a workout is on my list of fun things to do or realizing that I can bring the mph up on the treadmill with my incline workout and handle it just fine. Dropping to the floor randomly to do some planks (thanks for reminding me of this glorious exercise Dana!) during a commercial and having my wife look at me and wonder what the hell I am doing now while my daughter mimics the position on the floor next to me always gets me in a good mood, all of these things are so different than what I was doing at 534 pounds.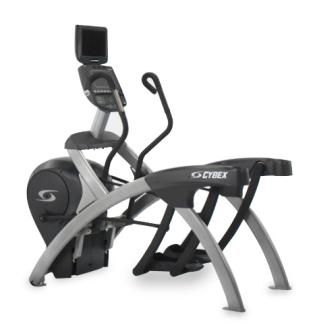 Its not always easy to stay on the straight and narrow when attempting to drop some weight but if we take from the little things all they have to offer it makes the walk down the road a little less boring and gives a push now and again. I have come a long way from when I started off, a ten minute walk was all that I could muster once upon a time but I did it and now I am doing 45 to 60 minutes of cardio 5-6 times per week and lifting weights 3 times per week, down 211 pounds and counting this lifestyle that I chose to live is here to stay. I am going to make my goal weight and I am going to make all of my health goals that I have set for myself because I say so and that's all it takes, I really do believe that.

I can't walk more than a few minutes, I can't run, I can't stop eating like this, I can't stop drinking soda, I need my morning coffee, there is no way that I can drink that much water, my knee hurts so I can't exercise, I have a sore back I can't workout, I weigh too much to exercise, I don't have the willpower, I can't do this without a surgery, on and on and on the excuses can pile up until we convince ourselves that its an impossible task to take on and the next thing that happens we notice that we are 534 pounds. They are all excuses and they are all irrational attempts to brainwash ourselves that its ok to literally eat ourselves to death because of the effort that it takes to eat healthy and get some movement into our lives and the fact that it is too much work.

You CAN live healthy if you want it, everything else is just the next excuse and that's all I got to say about that.

Fini..

As Ever
Me



First Page
1
2
3
4
5
6
7
8
9
10
11
12
13
14
15
16
17
18
19
20
21
22
23
24
25
26
27
28
29
30
31
32
33
34
35
36
37
38
39
40
41
42
43
44
45
46
47
48 49 50 51 52 53 54 55 56 57 58 59 60 61 62 63 64 65 66 67 68 69 70 71 72 73 74 75 76 77 78 79 80 81 82 83 84 85 86 87 88 89 90 91 92 93 94 95 96 97 98 99 100 101 102 103 104 105 106 107 108 109 110 111 112 113 114 115 116 117 118 119 120 121 122 123 124 125 126 127 128 129 130 131 132 Last Page

Get An Email Alert Each Time BOTZZZ Posts