| | |
| --- | --- |
| | BOTZZZ's Recent Blog Entries |


Friday, January 15, 2010
This morning started off as any other Friday morning, bathroom then straight to the scale and getting right to it I weighed 327.0 pounds which is 4 pounds more than last weeks weigh in. This up is not exactly a "real" up as much as it is a fluctuation in my opinion because even though I missed the gym all last weekend and had a couple days of stress eating I know that over all I did not eat 14000 extra calories. My guess is that by Sunday I will have flushed the sodium out and gotten my balance back but it is what it is and for the sake of being consistent it shall be written. I may just for the fun of it do a weigh in on both Saturday and Sunday to see where the wheel stops and see if my theory is correct. Thursday was a pretty good day with my calories coming in at 1735 total, I drank 1.5 gallons of H2O and a gallon of green tea (the tea was drank an hour and a half before bed and still may be on board somewhat), I made it to the gym yesterday as well where I did 25 minutes on the bike along with 20 minutes on the treadmill at 5.5% grade and 3.2mph, all in all a good day.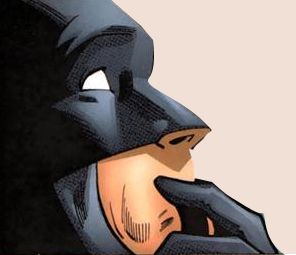 I posted yesterday a post called "No sugar coating" and noticed something when I looked at my hits tracker page for the blog, that post got less than half of the normal hits that any regular old Thursday post gets on average (Not here on spark! I got the "Voted popular blog" tag for that post here!). I found it interesting because normally Thursday is a heavier traffic day and I always assumed that it was because its my "pre weigh in" day but I started thinking about it and wondered if the title of the post had anything to do with the lack of hits. I thought about how when I was bigger that I did not want to hear it unless it was sending waves of pity my way and blunt truths were not what I wanted to hear and that title might lead someone to believe there was just some plain old "this is how it is" in said post and the random person finding a link in a search engine may have passed it up yesterday for that reason. I said "when I was bigger" but its more of the state of mind that I was in because certainly right now at 327 pounds I can still stand to lose some weight and there are people starting off lower than that and are in that frame of mind. I might be totally off with my thought of why the hits were way low for a Thursday post but at any rate I did find it interesting once the idea that it could have been the post title slowing traffic yesterday so I thought I would mention it and maybe get some of your opinions on it.

Neither here nor there really just an interesting observation I made and the world keeps turning, I am planning on hitting the gym every day this week but again if things out of my control interfere again whats a fella to do? well for starters the calorie limit is the calorie limit and thats that, life's unexpected hurdles will have to take a back seat this week. I am the one that is responsible for what goes down the pie hole, I am the one responsible for how far I push myself with the exercise regardless of what else is happening I have to remain focused on this task because I was once 534 pounds and life was not exactly peachy back then so revisiting for nostalgia's sake is not on my things to do list.

Could I beat myself up because I didn't have a loss this week? sure but what would it accomplish besides possibly bringing me down? I think that I will choose to look at the positives and understand that sometimes things don't go exactly as planned and improvising with what is on hand is all that can be done, all in all I am a week stronger than I was last week and again staying with the theme I am the one to blame for that.

I have also been considering doing a video post for some time now, in fact more than a year and I have mentioned it before and I have even recorded some but then decide for one reason or another not to post it but I am again thinking about posting up a video post. Perhaps I will start doing a weekly video post on Friday as a weigh in kind of thing, or maybe a monthly wrap up kind of a thing, who knows! Link to the poll on my blogspot zeusmeatball.blogspot.com/

Another week gone and a new one will start soon, where I will end up next Friday I have no clue BUT I do expect to see a new low which means I will have to drop more than 4 pounds this week, in fact I am going to aim for 7 pounds this week because I do think I have some sodium weight on me right now but I suppose its to be seen. If I can pull off a 7 pound drop this week I will prove that hard works equals results, thats not to say that I haven't proven that already because I believe that I have and will continue to do so until I reach my goals and beyond. I've added a poll to the sidebar to gauge interest in a video post, feel free to drop a vote in either way as I would love to see what anyone reading thinks about the idea and don't forget to check in tomorrow and Sunday mornings to check in on weigh in V2.0.

The end has come to another Fatman and Blobin, another post full of randomness and honesty, keep on keepin on and all that and until next time!

As Ever
Me






Thursday, January 14, 2010
Losing weight is not an easy task for many people, it takes time and it takes a lot of patience but if the time and effort is put in better health can happen for just about anyone if it can happen for me. I consider myself lucky to have what I do, I have a great family and I am afforded the opportunity to spend loads of time with my daughter for whom without I may not have started down the path that I have. I happen to be 211 pounds down the road but it wasn't always like that for me as I started off at over 500 pounds and unable to walk for more than 10 minutes at a time without pain, but I did it. Turning down treats such as Aunties peanut butter fudge, or my mother in laws plates of experimental cakes or cookies was once a difficult task but again, I did it. I am in the opinion that anyone can lose weight and I came to that conclusion because if I can do it the apparent slacker video game addict calling "I'm base" when a game of tag came up as a child, disk injury havin once 534 pound guy can do it why can't the next guy or gal?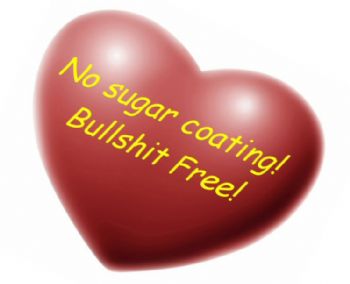 I mentioned that I feel lucky to have what I have but that's the end of where I feel lucky, when my weight loss is the subject I don't feel lucky at all because luck had not an ounce of sway on the results that I've had thus far, I busted my ass for every one of those 211 pounds lost. This is the part that I believe fails to get through to many people that attempt weight loss, I have been guilty of it myself and I see it all too many times when someone tries to lose some pounds, much of my family has struggled with weight throughout my lifetime so I have seen lots of "diets" started. The gun shot goes off and off to a great start! a couple pounds come off and almost immediately slacking starts, "nah I won't exercise today" or "It's just one peanut butter cookie" and before you know it the "start" of the next "diet" is coming to a Monday near you, its just not going to happen without the effort.

All of that thought came from my off day that I had because of "stress" and I began thinking about when I was 500 plus pounds and I was walking with my wife to a park that was literally less than 2 blocks from our house at the time and how I felt. It was Jan 2008, I had just begun eating better and couldn't believe that I was sticking with this for 2 weeks so far, I had an apple in my hand and walking slowly towards the playground I felt like a new person. We got to the play ground and I said to my wife something along the lines of "I got my walk in for the day" and I was red faced and out of breath from walking less than 2 blocks, but I had my apple in hand and DID walk to the playground and at that point it was what I could do. Was it a little embarrassing that all I could walk was such a short distance? it was a lot embarrassing! and I played it off like I could have done more but the truth is that if I had to go any further I would have needed a break which in fact stopping to let the kids play was the break I needed to make it back home.

Currently I think that I am in the best shape of my life and that's kind of bad considering that I am still above 300 pounds but it is what it is, I have worked hard to get here and no one can take that from me, not even a bad day of stress eating. I am leaps and bounds ahead of where I once was physically and mentally because once upon a time I would be looking for the next Monday start date for my next attempt, but here I am. Tomorrow I will hop on the scale for the official blog weight and with the week that I have had eating wise and missing the gym for this past weekend in its entirety I am not really expecting much in the way of a new low in the am but I will report in what the scale says none the less. A trip to the gym this afternoon and some good choices with my intake for the day along with another 2.5-3 gallons of fluid should help me along with tomorrow weigh in but in the grand scheme my fumble will not make a difference at all.

You can lose weight, you can get healthy, you can stop dropping pity on yourself and get that ass up and do something about but YOU have to do the work, and YOU have to realize that its not a picnic to do so and there will be times that just plain old sucks ass but if YOU stop doing what needs to be done for your own health then there is only one person to blame...

YOU..

Fini

As Ever
Me





Wednesday, January 13, 2010

See that bowl of cherries over there? they ain't mine.. When life kicks you in the mouth once you've gained some momentum down that hill and your legs are not doing the propelling any more I dare you to try and stop without injuring yourself. In this case that fat kid peeked out from the dark corner and snatched up some crap food and basked in the stresses of life if only for an evening it still amazes me how easily it can happen and when it does that "I just don't give a damn" attitude comes out because the curve ball came just a little too fast, perhaps this is the life of a fat guy getting thin. Nothing irks me more than the after party part of some bad choices because it seems so easy once its done and over with and the bottom of the hill is coming up fast and the ground is leveling out a bit, but its too late at that point and the only thing that can be done is to get back into the right way to do it mode.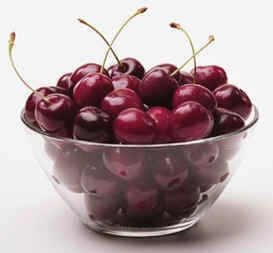 Confused yet? let me splain as much as I am gonna Lucy, apparently when the $hit hits that proverbial fan and a huge plate of stress enters stage left this ol boy starts grabbin for the Doritos. Regular every day stress doesn't get me, Bills pilin up? hand me that banana, Car broke down? hmmm I think a salad for dinner sounds good, That old back injury actin up and keepin me from the gym? lets grill some up some fish! What I speak of is not for the blog but effects it just the same because I don't believe in un-truths otherwise I could merely just post about how great my intake was and pretend to not understand a gain or a no loss Friday weigh in. With that I've already said too much because no one reads this blog to hear about what I didn't do where my health and fitness is concerned so let me get to what I have done to remedy the Tuesday that I had.




Monday I had a great day, stayed within my calories and got to the gym albeit later than usual then yesterday I went over on my calories about...lets just say that I was well over but I did get 3 gallons of fluid into my body before I went to bed last night. This morning upon waking up and having a conversation with myself that ended up with a "Fuvk you you fuvkin fuvk, do what you need to and stop with the stuffing of the pie-hole" I decided that it would be another 3 gallon day and as of right this second I am 2 gallons down so getting to that 3 will be an easy task. Breakfast went down, my pre gym snack went down, and my post gym Whey protein shake is down the hatch as well but I made the decision that I would post before I ate any kind of lunch so here I am. I left for the gym after dropping the kiddo off at school and I did 27 minutes on the stationary bike including a 1 minute cool down, after that I went over and lifted weights working my shoulders and back. When I was finished with the weights I headed over to a treadmill and did my grade program, long story short I was at the gym for an hour and forty five minutes and have to admit that I feel like awesomeness in a bag right now.

Busting my arse for the rest of the week is what I can do to help push the scale back towards where I was last friday but between my Sunday and yesterday I am not expecting much good news on the scale this week. I have been wrong before where my Friday weight is concerned in the past so who knows! Why does food comfort me? What is it about eating that seems to distract so many of us from situations that include stress? this is an answer that I need to find. Though I handle 95% of the stress that comes my way without the reckless abandon that was used last night there is that 5% of the time where its enough that I make the wrong decision with some comfort foods. I suppose the fact that I am down 211 pounds has to speak for something as far as my slips go because to lose 211 pounds slips or no slips I have changed my life and the way I live it for sure.

Thats all I got for today, check in tomorrow to see where the rest of my day brought me.

As Ever
Me





Monday, January 11, 2010

Last Friday I hit my new low weight since starting down this path and while atop the mountain looking down at the world with my belt cinched in a couple notches more felt awesome it doesn't mean that I can let up with what I am doing. Saturday morning as per usual I woke up and stepped on the scale and 322.6 flashed on the display, and I ended up going over calories by a bag of movie popcorn (Sherlock Homles was pretty good) but that's not all, I was out all day and didn't get enough fluids into the day and I did have a couple drinks with my neighbor. Sunday came with a large side of stressful situations with my son and I honestly just didn't care about watching what I was eating, that's not to say that I gorged myself but to say that I counted a single bite would simply be a lie. Managing to get a big salad in for dinner last night helped a bit but I know that I went well over my calorie limit for the day by more than a few calories and I did step on the scale this morning and lets just leave it at I am up in weight, retention I am sure, but up none the less.




Thursday was the last day that I made it to the gym, It just was not in my cards this weekend which means that I will make every attempt to go each day this week. Today I will have a cleansing kind of day to get anything out of my system that I put in over the weekend, or should I say that I didn't put in namely H2O. I am 64oz of H2O down as I write this and I am planning on flooding my body today with fluids to help with the rehab from Sunday and there is a gallon of green tea on my kitchen counter that I will start into as soon as the publish button is clicked.

Along with all of the fluids that are in my immediate future is much fruits and vegetables because today will be a meat free day. I sometimes do an all veg day where I do not eat any meat products and I limit the cheeses etc which isn't too far from normal anyways but today will be one of those days in an effort to squeeze the excess sodium that I am sure is floating around in me out. Today's menu will consist of, My breakfast which was a bowl of cereal and I will have a pear in a couple of hours followed by veggie soup for lunch and some more fruit after that between lunch and dinner. For dinner I am making Turkey burgers for the family but I will have a big salad with baby spinach as a base and then off to the gym as I have to go later than normal today. Upon returning home I shall sit down to watch Heroes with however much fruit I need to finish the remainder of 1700 calories and perhaps a whey protein shake for good measure and a protein boost, with some simple planning it suddenly becomes easy.

It was a less than stellar weekend for me all the way around where diet and exercise goes but that does not mean that its time to pull out the good silverware and order up a rum cake so that I can sit alone and sad eating until the last bite goes down. I believe that is where so many people fail at dropping weight, a day or two of not so perfect eating turns into feelings of failure and down the hill the snow ball rolls until our midsections are as big as that very snow ball. Some days will not be as good as they could have or should have been but using that as an excuse to keep that ball rolling in the wrong direction sits firmly on each of our shoulders because we are responsible for what we do every day.

This week should be interesting with my weekend of not so great choices but in the grand scheme its not anything to worry about as far as I am concerned. My plan will be to work a little harder this week at staying strict with the intake, drink a little extra for a couple of days to counteract some of the sodium build up from the weekend of non hydration and to get to the gym every day without fail and while there work just a little harder than normal which is already hard enough! Walking the walk for 741 days now I am in a state of mind that assures that I will be successful with all of my health goals even when a random not so on track day pops into my immediate vicinity.

That's all I got, Thanks for following along and remember who makes the decisions.

As Ever
Me






Friday, January 08, 2010
Like a child on Christmas morning I sprung from my bed today and straight to the scale, after a quick detour to the bathroom of course. Onto the scale I went..but before I get to all of that Thursday went very well with the intake, exercise and hydration. 1790 calories went down the hatch and I had a big salad for dinner along with my gallon of green tea and more than a gallon of H2O I would call that day a success where my intake was concerned. My trip to the gym yesterday was great too! I did 20 minutes on the bike and did sprints @125-135 rpm every 3 minutes followed by the incline routine that I mentioned in an earlier post, I skipped the weights for the day because I was running out of time so 50 minutes of cardio would have to do, over all I am happy with how the day turned out.

Oh I did weigh in this morning, lets get to that! The first time that my feet made contact with the cold scale the number that flashed on the display was 323.4lbs, number two said 322.8lbs followed by 323.0lbs! We will use that last one and call it 323lbs for the week, That is a 4 pound drop from last weeks weigh in! I am now down 211lbs total or forty two 5lb bags of sugar and only have 48 pounds left to lose to reach my initial goal of 275 pounds. With this weeks weigh in comes a new low weight and that means some pictures of things that weigh as much as I have lost and weigh the same as me so here goes.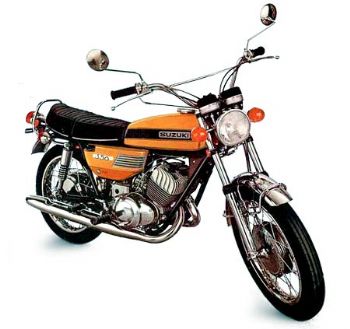 This 1971 T350 Rebel comes in at 323 pounds like yours truly, these bikes are starting to get smaller!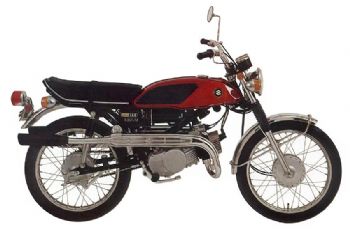 This little fellow is a 1969 T 125 Stinger and comes in at 211 lbs which is what I have lost to date, can you imagine carrying that around with you all day?

Normally I don't have two weeks in a row with huge numbers like this week but I will do everything in my power to try and get to the teens come next Friday as I believe that once I hit the teens a fire shall be lit beneath my ever shrinking posterior and sub 300 pounds will be just around the corner. Keep going to the gym, keep eating as many whole foods as possible without obsessing over it, keep drinking my Green tea and H2O, Get much sleep...This is the plan, this has always been the plan and this is what works for me so I must stick with it.

Two hundred eleven pounds lighter I sit here today writing this post, The same man yet so different that I literally do not recognize myself in the mirror at times. I can't say that its been the easiest thing that I have done in my life but honestly it has not been as hard as I once thought it would be. Starting out at 534 pounds and looking down the road at the end goal was 2 years ago and but a speck in the distance, now that I am only 48 pounds from that original goal that I set for myself, looking back at the days of 500 plus pounds is getting smaller and smaller in the rear view mirror and I see great things coming up in the road for me. People will look at me funny when I say "You just have to decide to do it and follow through" or "Move more eat less" and I usually get a response something like "Yeah right, if it was that easy no one would be fat" and honestly it would have been my response once upon a time too but with every inch of my ever shrinking self I say, It IS that easy. Perhaps when one is faced with the thought of an early death because of a weight issue the decision gets easier to make because of the alternate ending to the flick but the bottom line is that if you make the decision to do it, you can and will do it.

I have taken enough of your time with my ramblings this fine Friday morning so the end has come to this episode of As the fat guy turns....I suppose that soon I will not be able to say that and will need to come up with a new title to this soap opera because "As the svelte guy turns" just doesn't sound as good. Thanks for following along and bearing witness to just an average Joe dropping Maury Povich kind of weight with no magic tricks and no suction devices, just plain good old fashioned determination and a few simple rules.

Fini

As Ever
Me



First Page
1
2
3
4
5
6
7
8
9
10
11
12
13
14
15
16
17
18
19
20
21
22
23
24
25
26
27
28
29
30
31
32
33
34
35
36
37
38
39
40
41
42
43
44
45
46
47
48
49
50 51 52 53 54 55 56 57 58 59 60 61 62 63 64 65 66 67 68 69 70 71 72 73 74 75 76 77 78 79 80 81 82 83 84 85 86 87 88 89 90 91 92 93 94 95 96 97 98 99 100 101 102 103 104 105 106 107 108 109 110 111 112 113 114 115 116 117 118 119 120 121 122 123 124 125 126 127 128 129 130 131 132 Last Page

Get An Email Alert Each Time BOTZZZ Posts