| | |
| --- | --- |
| | BOTZZZ's Recent Blog Entries |


Thursday, November 19, 2009

This week I have been focusing on the gym and apparently when I am in the gym I am focusing on working out, this is a good thing yes? I got in a pretty good work out yesterday which consisted of 20 minutes on a stationary bike, 20 minutes on the arc-trainer 40 minutes of weight lifting and a 10 minute cool down walk on the treadmill, all in all it was a great thing but today I am really feeling the effects of the weight lifting and believe that I may have over done it slightly as my left bicep is very sore.

I stayed within my calories for the day coming in at 1900 on the dot which is 40 lower than my projected calories with the whey protein shake that I drink on days that I lift so I am happy with that number, I drank a gallon each of green tea and straight H2O so hydrated I was and obviously by my first paragraph I made it to the gym so a good day indeed. Tomorrow is Friday but I haven't decided if I am stepping onto the scale in the am just yet and I really don't have a reason why other than I feel like I am doing what I need to do, I am getting cardio into my days, eating within my calories and I have added lifting weights again (post surgery) and though my weight is what it is I feel like I am starting to focus on over all health a tad more. I still have a lot of weight to lose but I also have a lot of other health goals to hit and one of those goals is to gain some mass back that was lost during my weight loss process so I want to start looking at that as a secondary goal for myself.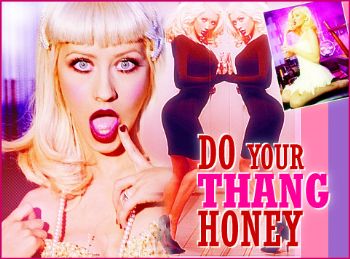 I mentioned that I got a good work out in at the gym and I must have really been in a zone because about 10 minutes into my arc-trainer workout Christina Augilera "ain't no other man" came into my ear phones through my mp3 player, now I have that song on there because my daughter loves it and will dance like crazy as soon as she hears it..ok ok I have never lied on this blog and I won't start now, I really like that song! as soon as you stop laughing I will continue with my story..go ahead I will wait..
.
.
.
anyways, between verses there is a dubbed voice that says "do your thang honey!" and I guess that I was really going or into it because I said OUT LOUD "do your thang honey!" which was followed by a "oh $hit" when I realized that I had said out loud, then me laughing, not like a little chuckle but a full on laugh almost triggered a case of unstoppable giggles but I did catch it and was able to get it into control. Now I am unsure if anyone heard me say either statement but there is a very good chance at least one person heard it, yes..heard the 330 pound big ol bearded guy that was going wild on the arc-trainer and now laughing almost uncontrollably say loud and proud "do your thang honey!" and later on my drive home I started laughing about the whole thing, in fact I am smiling hard as I type this, Have I mentioned that I enjoy going to the gym? I am unsure if I can go back now without ridicule but hey!

Over all I am doing pretty good this week and am hoping to continue that momentum and turn it into negative numbers again very soon, my surgery knocked me off track slightly because of not being able to work out and being limited with some other things but I am healing up nicely and almost back in full swing again. With that I do believe the end has come to another mind blowing episode of as the fat guy turns, we laugh, we cry and sometimes we have no idea whats going on but it is what it is and I thank you for following along.

Never EVER forget to do your thang honey!

As Ever
Me






Wednesday, November 18, 2009
6:45 pm, its dark and cold outside walking up to the doors and opening them revealed a new place not as familiar as earlier hours, people scurrying around covered in sweat and filled with determination after a hard day put in at the office the work crowd is at the gym. Shoulder to shoulder standing on machines and benches, heart rates up and gazing around the room for the next available machine to open up so that the workout can continue. Angry face Mohawk man pedals madly on a recumbent bike and the movie Batman pops into my head as I think "Why so serious?" and onto my stationary bike I go. Plug in and press the quick start button, level 11 for 20 minutes and off to the races it is, I notice there are more people than I have ever seen in there at one time as I catch a woman on an arc-trainer looking into my direction as she begins her workout.

Scanning around I look for Wify but can't find her among the crowd and on I go pedaling, 20 minutes comes fast and off of the bike I step. Head over to the cleaning station to grab a paper towel to wipe down the bike but the mature woman in front of me grabbed the bottle to spray her machine down instead of spraying the towel and wiping so I follow her and ask "Can I get a squirt?" to which she replies "Where do ya want it hon?" a smile and a quick squirt later an empty arc-trainer is spotted and off I go again. Stepping around a small gathering of young girls loitering in the isle between the arc-trainers and the ellipticals I notice another lady eyeing my arc-trainer but I make it there in time to claim the machine, a short stretch, 20 minutes set into the quick start and within a few seconds I spot wify on some strength machines across the gym.

Giant arm tiny leg guy was there as was intense runner guy who puts the treadmill at an extreme incline and does sprints at a very high speed, though A.D.D. girl was not anywhere to be found a plethora of others were. A 10 minute cool down walk on the treadmill at 3.0 MPH on a 3.5% incline ended the night and my workout was complete for the evening, Wify completed her workout and we headed home.

Something interesting occured to me shortly after leaving, I was comfortable, not comfortable in the way a person gets because they have to pretend to be but comfortable because I was, I belonged there and the fact that it was wall to wall people most seemingly more fit than me didn't matter one bit and I did what I needed to do and did not think twice about anything. This is so opposite my initial gym expectations and in such a short time that I would reccomend that anyone who is hesitant about joining a gym because of atmosphere variables not be, no one cares about anyone else or what they are doing and if they do its kept to themselves because if a 330 pound guy can go wild on an arc-trainer and feel fully comfortable about it in a gym full of people anyone can.

I have to wonder if I am "goin wild on the arc trainer fat dude" to anyone?

This is my groove, I will not leave it.

As Ever
Me





Tuesday, November 17, 2009

Here I am, just me, doing what I need to do and its turning into something that I want to do, or let me say it differently, something that I crave. Not so long ago it was that random slim jim or 12 at the gas station that I wanted, or a slice of cake at a birthday party that would rival some entire cakes, or a Big D chili cheese burger (some of you New England people may recognize what that is) and now things are so different its like someone else is where I was or am. Today my little one is feeling under the weather and is home from school and I will miss my afternoon at the gym because of it, I am disappointed that I cannot go, I am looking for a sitter for this evening so that me and the boss lady may head out to get a work out in. I am amazed still at how I feel about working out again, I hear people say things like "Blah I have to go to the gym tonight" or "I don't feel like working out today but I know I have to so I will" and its not how I feel about it. I can't wait until its time to head out and get to the gym, getting there and seeing A.D.D. girl on the arc trainer every day with the tv on, an ipod in her ears and a book perched below the tv screen all while working harder than I have ever seen a person work out, or the 4 stooges, four old men that work harder than I have ever seen an old guy work out, hell harder than a lot of young people! they do work out in between making fun of one another but none the less every day they are there.




I had lost that part of me with the weight gain, He was in there but hiding, maybe just too depressed to come out and play or perhaps it was easier to eat and sulk, I am still unsure to this day but I tell you that the other guy, you know..the bigger fella, he will never be back because this is too much fun. I said in an older post once upon a time ago

"Once exercise is a habit you will no longer think of it as anything but what you WANT to do, It will not be sugary treats or greasy burgers that consume your thoughts, you will instead crave a rapid heart rate and beading sweat, the burn that comes with a good workout will be the "treat" that drives your every second of the day and before you know it healthy living will happen right before your eyes, astounded and impressed with yourself victory will be yours"

~Me~

and I have to say that statement has never been truer for me as it is this day. I have replaced a need/want for the sticky goodness of a Cinibon for a burn in my legs, this is what I crave.

I have accomplished something that I never thought possible, I lost more than 200 pounds and I did it on my own, which isn't actually fair to say because my family has been an immeasurably large resource for inspiration and support along the way. This blog Has been big in helping me keep on track until I could get to this point as well, logging my days on here along with some of my conclusions and ah ha moments helps also because there have been times where I have gone back into my own blogs and re-read them so that I could focus, there is so much that has helped me stay on track. One of the craziest things to me is that I have already lost more than 200 pounds and I still have a ways to go which can be disheartening at times because I do want to lose another 70 pounds and against the 200 that has already been lost it seems a small task but it is still 70 pounds! and the last 70 to boot so I anticipate it getting a bit harder the smaller I get. Can I presume that I will get there? I mean all the way down to below 265 pounds? I cannot presume anything because there are too many factors in life hence my situation in the first place but can I say that I will do everything that I can to get that last 70 pounds off? You already know the answer to that question if you have read any of my blog at all, I look forward to the day that I can say I have lost 50% of my total body weight.

Today I leave you with a Buddhist proverb.

"If we are facing in the right direction, all we have to do is keep on walking"...

Which direction are you facing?

As Ever
Me






Friday, November 13, 2009

At 534 pounds.

When you weigh as much as three full grown adults life is not a bowl of cherries, everything that you do is a struggle and when you are there that is not how you see it, mostly because it is the life that you are living and there is seemingly nothing that can be done about it. Basic tasks need to get done no matter what weight a person may be, I don't mean the laundry or the dishes or even spending time with the ones you love, I am speaking of a more basic set of things like walking, taking a shower or getting dressed, these things become huge challenges when you weigh more than a quarter of a ton and not a single one of us wants to admit weakness so we suck it up and do everything in pain and or discomfort so that we don't need to admit how weak we actually are. Bitterness becomes a defense, withdrawn attitudes are the flavor of the day and that's coming from me, the guy that laughs at everything, I am that guy making jokes no matter what even at my highest weight, ask anyone that knows me personally, it was the truth as its just my personality but it was more of a smoke screen to cover up all of the fuvked up $hit that I was dealing with at the time where my health was concerned.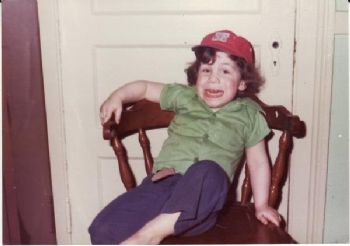 Circa 1976

Sitting around with thoughts like "is today the day the firemen will have to cut a hole in the side of my house to get me out because I had a heart attack" floating around your gray matter is not all cotton candy and bunny rabbits, that kind of $hit eats away at a person. Imagine that every day you wake up and 45 seconds after struggling out of bed as gracefully as your size allows so that no one knows how hard it is while walking towards the bathroom, chest pounding harder and harder with every step taken Bamn! that thought pops into your head, will today be the day that my family has to watch 12 firemen try to extract me from the hallway because it was the day my heart popped, every day after that thought materialized in my head my heart did pop and into that spiral downward we fall again. It is a feeling of unfathomable misery on a daily and every day gets a bit lower, every day that the idea of losing everything because of your size digs deeper into your bones and nothing can be done but to acknowledge silently that your days are in fact numbered if this path is the one to be followed, but still day in and day out down the stairs and a half of a box of cereal with full fat milk goes down with a coke and a smile.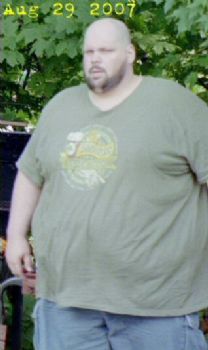 August 2007, Largest size

I'll tell you, it sucks being that heavy and feeling like there is nothing that can be done, being trapped in your own skin is not a feeling that I wish upon anyone. Day in and day out food is there to comfort, and I don't mean comfort in any other way than it tasted good, it did not require any effort to slip it into the abyss and it tasted good, I think I mentioned that it tasted good right? and we grow. One day all of the fear starts getting the better of you and suddenly all you can think about is how you don't want to end up in the local news paper as the fella that was cut from the house while the scumbag media tries to interview your family on the porch with the hole in the wall as a back drop and still you can't stop yourself from lifting that fork to lips and eating bite after bite. The indentation on the couch is eerily taking the shape of your ass and it hurts to do anything, standing, walking, sitting down I mean everything and hiding all of the pain because of pride becomes second nature.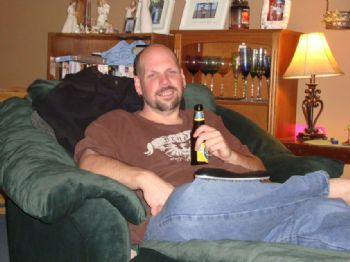 September 2009, most current photo of me

Then there is clothing, Let me tell you that buying a 6xl shirt or size 56 jeans is not exactly easy on the wallet, buying a tee shirt and a pair of jeans can set a person of that size back $70 to $95 dollars for a simple off brand tee shirt and the big and tall brand jeans. Now think about how these clothes are not really the most stylish things on the planet along with the fact that they are not made from the highest quality materials and need replacing often and it kind of sucks, though a superficial wound compared to the real issues of being hyper obese this one adds a lot to the low esteem part of the equation. So much that is not seen is going on in a fat persons head every second of every day...

"I wonder how long I can hold it because walking up to the bathroom is going to kill my back"...

"If I pretend to not be interested everyone will believe that I am choosing not to go to the movies rather than not going because I don't fit in the seats"...

"I have so much to live for why can't I just stop eating"...

"I don't remember sex hurting this much in the past"...

"If this goes much further we will have to install a Bidet in the bathroom"...

"I know its not a good idea with my chest beating like this but if I can just make it to the lawn to have my heart attack it will be less embarrassing for everyone because no hole in the house"...

"will I die today?"...

This entire post was inspired by about 4 seconds of thought yesterday after I ran across a parking lot and into my car, I jumped in put my seat belt on started the car and drove away, as I was driving away it dawned on me just how comfortable I was spinning around in my seat to check for traffic even though I had a seat belt on and had just ran across a parking lot, not out of breath and having had a surgery 8 days prior, oh dear how my life has changed. Life at just over 300 pounds is a completely different ball game and I have not had any of the above thoughts in quite some time, I do what I want to do when I want to do it. December 31st 2007 is one of the best days in my life and I can honestly remember it as clear as if it happened yesterday, it is the day that I chose to take my life back, its the day that I decided that there was a little girl that would have her Daddy for a very long time and I completely one eightied my plan, the road that was being traveled surely would have lead to bad things and perhaps a hole in my living room wall.

I am not special, I am no different than anyone else on this planet I simply had enough and decided to change the way things were going, It is not an easy thing to do so I won't lie and say that it is or has been but then I find most things in life that are worth doing are not easy.

Why are YOU waiting to live?

As Ever
Me





Wednesday, November 11, 2009

This morning I have the pleasure of having Wify home because of Veterans day and we made a deal a while back that she would join the gym with me after I scheduled my Gallbladder surgery and since I held my part of the bargain up off we went this morning to sign her up. This also means that it was my first trip back to the gym since having my surgery and I ended up doing a light work out which consisted of 30 minutes on a treadmill at 3mph with a 3% incline and 15 minutes on a stationary bike set at level 11 resistance, I felt good afterward but tomorrow and later tonight will let me know if I did too much or if I am a go to get back in there every day again working slowly back up to my new bestest friend the arc-trainer.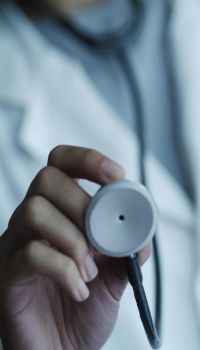 Tuesday's menu could have been better and I know that I was over on calories but I have not a clue how much because I did not use my excel sheet, it was one of those bleh days where I felt like I needed more food and just went with it because I am still recovering a bit so Tuesday I gave myself a pass. My drinking is back to normal and I am back to my regular 1.5 to 2 gallons per day and my weight is coming down daily, have I mentioned that I am way up since the surgery? well I am and I believe it to partially be because of the surgery itself and all of the trauma but I did eat whatever would go down comfortably for the first couple days afterward and that may be a contributing factor as well but either way things are stabilizing where weight is concerned. I am a little bit disappointed at the timing of my surgery and my 25 by Nov 11th challenge that I have been doing because I did very well with that challenge and since the surgery ran into the last week and I really did not think it would make that big a difference I messed up any real numbers that would have been if I had not had the surgery this week, it is what it is I suppose.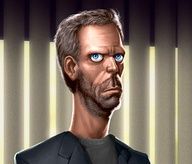 The thing that triggered that challenge was because my doc said to me the last time that I saw him "you have done something that is not like you" oh yeah whats that? "you GAINED weight" and it bugged me because it was the first time that the recorded weight at the docs was a plus instead of a minus. Now it was one pound that I was up at the time so more than likely a fluctuation or I forgot to take my keys out of my pocket but even still and the challenge was born, I am just hoping that when I get to the docs office this afternoon that I am not above that number again. Either way it does not matter but since I challenged myself I would of course like to see me at least on the lower side of those numbers, it is pure insanity to me at just how much I am up since having the gallbladder removed but I know it is a temporary thing so in all honesty I am not too bothered by it.

Over all I am doing well post surgery (not that it was a big bad surgery or anything) but four holes punched through my abdomen still smarts! and getting back in the gym this morning felt good. From here on out I am going to be on auto pilot with the gym and my eating as well as my hydration so I have a feeling that it will be sooner than later that I hit my goal weight or at least chip my way to under 300 pounds because that is a bench mark that I am really looking forward to. I have a few subjects (more personal) that I want to write about on this blog but they take more time than I have right now as I need to get going to my appointment but look for them in the very near future, until then keep drinkin that H2O and keep in mind that YOU are the one making the decisions, so drop the brownie and get that arse moving.

As Ever
Me



First Page
1
2
3
4
5
6
7
8
9
10
11
12
13
14
15
16
17
18
19
20
21
22
23
24
25
26
27
28
29
30
31
32
33
34
35
36
37
38
39
40
41
42
43
44
45
46
47
48
49
50
51
52
53
54
55
56
57 58 59 60 61 62 63 64 65 66 67 68 69 70 71 72 73 74 75 76 77 78 79 80 81 82 83 84 85 86 87 88 89 90 91 92 93 94 95 96 97 98 99 100 101 102 103 104 105 106 107 108 109 110 111 112 113 114 115 116 117 118 119 120 121 122 123 124 125 126 127 128 129 130 131 132 Last Page

Get An Email Alert Each Time BOTZZZ Posts