| | |
| --- | --- |
| | BOTZZZ's Recent Blog Entries |


Monday, October 19, 2009

This weekend was not what I would call a fun time exactly, if you read this blog regularly you know that my daughter was sick Thursday and me being a stay at home dad that translates into me getting sick when she does a lot of times and this time is no different. I felt it coming on last Friday so I decided that I would go to the gym before it got bad as I was planning on a Saturday trip to the gym and Saturday morning I didn't want to get out of bed, but of course I did and I ended up chopping about a third of a cord of firewood, great idea eh? and so much for a day of rest, on the one hand it was exercise, but then here I was (am) sick as a dog. My evening ended with a couple shots of brandy and a big ol cup of hot green tea and off to bed I went only to wake up Sunday feeling just as bad, I ended up running some errands and finally got myself a couple pair of long workout pants to wear to the gym and coming home to make a picked fresh from the tree apple pie that I had promised the boss lady I would do was the plan. I ended up heading to bed pretty early (9:30 pm) and slept like a log until my little one stomped up the basement stairs returning from putting in some laundry in with Mommy at O dark thirty (translated thats about 6:30 am) long story short, I still feel like ass but better than yesterday.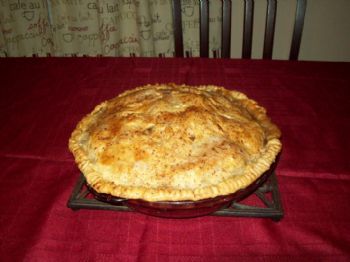 My pie, it looks small in this picture but I assure you it weighs like 8 pounds!

All of this actually may work out for me in the way of me not missing a day at the gym because I have an appointment today to talk to the doc about scheduling my gallbladder surgery so I would have missed the gym today any way its cut. With hope and prayers I feel well enough tomorrow to resume going to the gym so that I can keep my momentum with the losses, if not? it is what it is and there is always next week. I did not drink enough over the weekend, my throat was (is) sore and I just didn't feel up to it, but I did manage about a gallon of tea Sunday and less than a half of a gallon of anything on Saturday. My caloric intake for Sunday was 1845 total including the slice of pie I had last night but I figure with the honey in my tea and the "test tastes" of the apple mixture that its slightly higher than that, have a look at the menu from Sunday.

Breakfast
8:45 AM
2 cups fruit and grain cereal 240
1 cup 1% milk 110

11:00 AM
1 apple 100

Lunch
12:30 PM
4 oz grilled chicken breast 200
italian wrap 90
lettuce/tomato/pickle 35

3:30 PM
pile of cherry tomatoes 35

4:45 PM
1 apple 100

Dinner
6:30 PM
5oz ground turkey 200
2 80 cal rolls 160
7oz sweet potato fries 175
ketchup 25

8:45 PM
slice of apple pie 375

After today I should have a date to get this old Gallbladder taken out and hopefully I feel well enough tomorrow to head to the gym again. I will need to figure out a plan to avoid the rest of that apple pie in the refrigerator and today I am forcing myself to drink my regular 1.5 gallons of fluid, and will be keeping the calories light and under 1700 today. Thanks for reading along and supporting my trip to being half the man I once was so that I can be twice the Father and Husband that I want to be.

That is all.

As Ever
Me





Friday, October 16, 2009

The past two weeks I have refocused on my weight loss instead of the maintaining that I had been doing and it is having good results. This morning like a child on Christmas morning I sprung from my California king and skippity hopped to the scale...skippity hopped might be taking it a step too far but I definitely B lined for the scale this morning. I stepped on and the number that I saw was 332.0 pounds, so as I do every Friday I get on three times and the scale said 332.0 all three times and that comes up to a 3.4 pound loss this week and it looks like the gym is doing the trick as far as pulling the pounds off again. I did not get to go to the gym yesterday afternoon as I mentioned because my daughter was home sick from school but after dinner I headed over for a later than usual visit where I did 20 minutes each on the bike and the treadmill and barring my daughter suddenly feeling terrible again I plan on a leg routine with the weights this afternoon when I head over for my workout.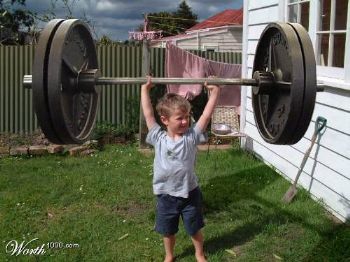 I said "it looks like the gym is doing the trick as far as pulling the pounds off again" but it is not the gym, it is me, it is the hard work that I am putting into my days once again, the gym is but a tool that I am using to get there is all. I honestly believe that if a person does their part that every week can be a successful one where health and weight loss is the subject matter, all of the variables must be looked at but doing your part most times means gains or losses if you will with our health. I will use my wife as an example as she has recently started something new, she has been walking/running the stairs at work instead of taking the elevator, she runs down a set amount to warm up and then runs up 5 flights and then back down twenty plus every day. This morning she said "I got on the scale today and I am up in weight" and the first thing that came to mind for me was that she is up because her muscles are sore and holding water and she knows this too. This is a good thing! a good thing you ask? but she said that she is up in weight? yes a good thing, She is tearing her muscle fibers apart and gaining strength because of it, she is retaining water so that her muscles can repair themselves and be stronger for the effort, the stairs will get easier, the retention will go away and she will be stronger than she was last week at the same time and because she will be building muscle she will ultimately burn more calories, see? its a gain, yet a good thing.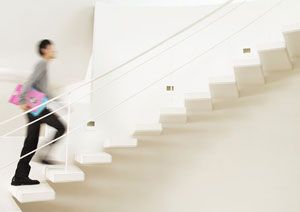 I drank 1 gallon of green tea and more than a gallon of straight H2O yesterday and my calories came in at 1670 total calories so not too shabby, have a look at my menu.

Breakfast
7:30 AM
2 cups fruit and grain cereal 240
1 cup 1% milk 110

11:45 AM
1 progresso low fat clam chowder 220
1 multigrain english muffin 100
smart balance 20
1 med tomato 25

Lunch
1:45 PM
1 apple 100
1 banana 105

4:00 PM
9oz strawberries 90

Dinner
6:30 PM
6oz baked tilapia 150
1 cup corn 120
3/4 cup white rice 150

9:00 PM - Post workout
1 cup 1% milk 110
1 scoop whey protein 130

3.4 pounds and I am setting into a routine at the gym, things are rolling right along and perhaps next week I will get to a new all time low as I am within 2 pounds of that figure once again, maybe we will see a new motorcycle comparison shot this time next week but if not I do know that I will be a week stronger mentally as well as physically. Thanks for following along as this fat man gets thinner, I dare not say thin just yet as that is a road yet to be crossed but we are getting closer by the day.

You may continue on with your day now..

As Ever
Me





Thursday, October 15, 2009
Tomorrow I weigh in and it will be week four in my 25 pounds by Nov 11th challenge which I have given up on believing that I will actually make that number BUT I will still attempt to get as close as possible in that time because its how I get down. My trip to the gym yesterday was a good one and I did 20 minutes on a stationary bike followed by 35 minutes on a treadmill 5 minutes at 3mph with a 2% incline, 20 minutes at 3.5mph with a 3% incline and the final 10 minutes was 3.5 mph with a 5% incline and then onto some weight machines. I first used the Seated over head press machine, 2 warm up sets of 12 reps each and 4 sets of 6 reps each with a heavier weight followed by a light set to failure, I did the same thing on the seated chest press machine and then worked a little bit on a preacher curl machine when I was done.

Today I was planning on a leg routine on some of the machines after my cardio but alas, my daughter is sick and will not be going to school today so no gym for me unless I can sneak out tonight which is unlikely. I will go on Saturday to make up for not being able to go today so no worries I will just do the leg routine during tomorrows trip barring if the little one is still sick. I will in fact be able to at least sneak out for a walk this evening after dinner if the gym trip is not able to happen so its not a problem really.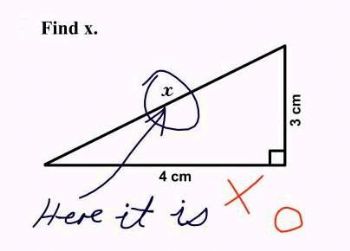 My intake came in at 1760 which is a bit high but not as high as it should have been, I decided that on the days I lift weights that I will add a whey protein shake in after my workout and not worry about the calories but it seems that I am still keeping it as close to 1700 as possible, habit perhaps? have a look at the menu from yesterday.

Breakfast
7:15 AM
1 banana 105
1 T peanut butter 95

11:30 AM
6 inch turkey subway 290

Lunch
2:30 PM
1 scoop whey protein 130
1 cup 1% milk 110
1 large apple 100

3:15 PM
2 cups fruit and grain cereal 240
1 cup 1% milk 110

Dinner
6:45 PM
1 foot long turkey subway 580

Over all a pretty decent day yesterday and I am looking forward to tomorrow mornings weigh in, with hope I have lost at least a little, some luck might mean that I lost a lot, On second thought I don't believe in luck so if its a loss it is very likely the hard work I put in this week. grab yourself a big ol glass of H2O for reading through my post and know that I am chugging down some green tea as I type. Until tomorrow keep on keepin on and all that and remember that you are only as successful as you want to be, actually let me correct that, you are only as successful as the amount of hard work that you put into any given task, its really that Simple man.

As Ever
Me






Wednesday, October 14, 2009

Is your waist line much bigger than it should be? do you fear wearing corduroy in dry places for fear of starting a raging fire? do you swear that you hear the morsels of goodness speaking to you when you walk down the cookie isle in the supermarket? well then have I got the diet plan for you! You can lose up to 38 inches off of your waistline in just 3 days with our patented Jujuberry and iced meatball sports drink of the gods! yes I said it! YOU can be a success! and with our payment plan it will only cost you the low low price of $19.99 per month for the next four years! that's only about 65 cents per day folks! and here is our super duper muscle bound obscure spokesman Harvey McDullardsonfengenden with a comparison shot of himself from 1984 to prove that it works! if you order within the next 12 minutes we will throw in an accelerator elixir that will increase the potency of our product ten fold! absolutely FREE!!!! what are you waiting for? pick that phone up and call now to receive your completely bull$hit box of products in just 7 to 14 business days! You too can look like Harvey McDullardsonfengenden in just 3 days! order now!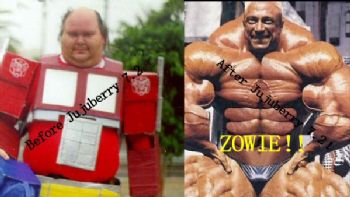 That...or you can put the box of cookies down, tear your ass away from in front of that magical plastic box full of wires and electronics and go for a walk.

As you can tell I am in a mood this morning and can't wait to leave for the gym this afternoon, I did well yesterday where intake is concerned and I ate 1700 calories on the nose. My hydration effort was 1 gallon of green tea and just under 1 gallon of Straight H2O and I did not get a chance to go to the gym as my daughter had the day off from school, my schedule is to have Wednesdays off but because I missed yesterday I will go today Thursday and Friday to make up for the non workout yesterday so it all evens out.

Here is a look at my menu from yesterday

Breakfast
8:00 AM
2 cups fruit and grain cereal 240
1 cup 1% milk 110

10:30 AM
1 banana 105
1 T peanut butter 95

Lunch
1:30 PM
2 boiled eggs 140
multigrain bread 200
1 T miracle whip 50
tomato/pickle 30

4:30 PM
2 cups cookie crisp cereal 240
1 cup 1% milk 110

Dinner
7:30 PM
6 inch turkey subway 280

8:15 PM
1 apple 100

That's all I got for today, remember to stay hydrated and Thanks for reading along, oh one last thing stop the madness with all of the excitable muscle bound 1980's dude extreme 100% bull$hit diet plans that they try to sell us on the boob tube and pick up an apple, its the only thing that's gonna work people.

As Ever
Me





Tuesday, October 13, 2009
Yesterday My day started out well enough with Wify and the animals having the day off from school and work and before I knew it that time of day showed up, time to go to the gym and about half way there I realized that I had forgotten my head phones so I would be forced to listen to the monotonous boom tsss boom tsss boom tsss of the bad music that the gym seems to always play, no worries. I got in and straight to my bike and it is about 5 minutes into the ride that I realize, only because I could feel it, that I had forgotten my mid am snack and I am feeling a bit drained and I had only been there for 10 minutes. Pushing through my workout I completed 20 minutes on the bike and then did 30 minutes on the treadmill at 3.4mph with a 2.5% incline and I stayed away from the weights because of the not having a snack before leaving the house.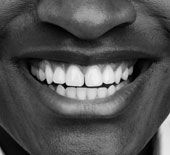 While I rode my bike, minding my own business I was on the machine that was bordering the isle and an older fella, older than me anyways, I would guess him in his late 40's early 50's walked past with a huge toothy smile on his face and said "Good for you man" and gave me a nod. This is the second time since starting down this path to better health that someone has said that exact statement to me and I get that it was most likely not meant as anything negative but man does it burn my ass when I hear it. Its like "Hey look at that fat dude bustin ass! good for him!" but I wasn't working and harder or easier than anyone else in there but my weight apparently means something in that respect I suppose. This fella seemed to chat the ear off of everyone that was unfortunate enough to make eye contact with him so I may be reading too far into it but saying good for you to a fat dude working out is not helping on any level and somehow comes off patronizing, that's what I get for forgetting my headphones I guess.

My intake for Monday was pretty decent and I managed to squeeze in a Long trail before dinner after repairing a window sill on our house that had some rot going on, Have a look at the menu.

Breakfast
8:45 AM
2 cups fruit and grain cereal 240
1 cup 1% milk 110

2:00 PM
1 banana 105

Lunch
3:30 PM
2.5oz grilled chicken breast 125
Italian wrap 90
lettuce/tomato/onion/pickle 45

5:00 PM
1 long trail beer 163

Dinner
6:15 PM
1 can progresso clam chowder 220
green salad 65
2 T light balsamic vinaigrette 60
1 hard boiled egg 70
2 T Romano/parm cheese mix 20

7:00 PM
2 small pancakes 175

8:45 PM
1 large apple 100

1588 total calories for the day and I drank a gallon of green tea and maybe 3/4 gallon of straight H2O, 50 minutes of cardio along with that so not too shabby. Unfortunately I wil not be able to make it to the gym today so I will go tomorrow which is usually the day that I don't go but since I would rather not miss 2 days in a row I will squeeze it into my normally busy Wednesday.

Thanks for following along with my adventures in getting thin and don't forget that you make your own decisions, I have never seen a brownie hop into someones mouth on its own.

As Ever
Me



First Page
1
2
3
4
5
6
7
8
9
10
11
12
13
14
15
16
17
18
19
20
21
22
23
24
25
26
27
28
29
30
31
32
33
34
35
36
37
38
39
40
41
42
43
44
45
46
47
48
49
50
51
52
53
54
55
56
57
58
59
60 61 62 63 64 65 66 67 68 69 70 71 72 73 74 75 76 77 78 79 80 81 82 83 84 85 86 87 88 89 90 91 92 93 94 95 96 97 98 99 100 101 102 103 104 105 106 107 108 109 110 111 112 113 114 115 116 117 118 119 120 121 122 123 124 125 126 127 128 129 130 131 132 Last Page

Get An Email Alert Each Time BOTZZZ Posts