| | |
| --- | --- |
| | BOTZZZ's Recent Blog Entries |



Wednesday, October 14, 2009

Is your waist line much bigger than it should be? do you fear wearing corduroy in dry places for fear of starting a raging fire? do you swear that you hear the morsels of goodness speaking to you when you walk down the cookie isle in the supermarket? well then have I got the diet plan for you! You can lose up to 38 inches off of your waistline in just 3 days with our patented Jujuberry and iced meatball sports drink of the gods! yes I said it! YOU can be a success! and with our payment plan it will only cost you the low low price of $19.99 per month for the next four years! that's only about 65 cents per day folks! and here is our super duper muscle bound obscure spokesman Harvey McDullardsonfengenden with a comparison shot of himself from 1984 to prove that it works! if you order within the next 12 minutes we will throw in an accelerator elixir that will increase the potency of our product ten fold! absolutely FREE!!!! what are you waiting for? pick that phone up and call now to receive your completely bull$hit box of products in just 7 to 14 business days! You too can look like Harvey McDullardsonfengenden in just 3 days! order now!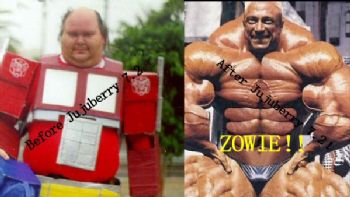 That...or you can put the box of cookies down, tear your ass away from in front of that magical plastic box full of wires and electronics and go for a walk.

As you can tell I am in a mood this morning and can't wait to leave for the gym this afternoon, I did well yesterday where intake is concerned and I ate 1700 calories on the nose. My hydration effort was 1 gallon of green tea and just under 1 gallon of Straight H2O and I did not get a chance to go to the gym as my daughter had the day off from school, my schedule is to have Wednesdays off but because I missed yesterday I will go today Thursday and Friday to make up for the non workout yesterday so it all evens out.

Here is a look at my menu from yesterday

Breakfast
8:00 AM
2 cups fruit and grain cereal 240
1 cup 1% milk 110

10:30 AM
1 banana 105
1 T peanut butter 95

Lunch
1:30 PM
2 boiled eggs 140
multigrain bread 200
1 T miracle whip 50
tomato/pickle 30

4:30 PM
2 cups cookie crisp cereal 240
1 cup 1% milk 110

Dinner
7:30 PM
6 inch turkey subway 280

8:15 PM
1 apple 100

That's all I got for today, remember to stay hydrated and Thanks for reading along, oh one last thing stop the madness with all of the excitable muscle bound 1980's dude extreme 100% bull$hit diet plans that they try to sell us on the boob tube and pick up an apple, its the only thing that's gonna work people.

As Ever
Me





Tuesday, October 13, 2009
Yesterday My day started out well enough with Wify and the animals having the day off from school and work and before I knew it that time of day showed up, time to go to the gym and about half way there I realized that I had forgotten my head phones so I would be forced to listen to the monotonous boom tsss boom tsss boom tsss of the bad music that the gym seems to always play, no worries. I got in and straight to my bike and it is about 5 minutes into the ride that I realize, only because I could feel it, that I had forgotten my mid am snack and I am feeling a bit drained and I had only been there for 10 minutes. Pushing through my workout I completed 20 minutes on the bike and then did 30 minutes on the treadmill at 3.4mph with a 2.5% incline and I stayed away from the weights because of the not having a snack before leaving the house.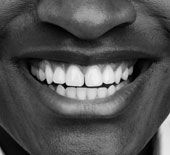 While I rode my bike, minding my own business I was on the machine that was bordering the isle and an older fella, older than me anyways, I would guess him in his late 40's early 50's walked past with a huge toothy smile on his face and said "Good for you man" and gave me a nod. This is the second time since starting down this path to better health that someone has said that exact statement to me and I get that it was most likely not meant as anything negative but man does it burn my ass when I hear it. Its like "Hey look at that fat dude bustin ass! good for him!" but I wasn't working and harder or easier than anyone else in there but my weight apparently means something in that respect I suppose. This fella seemed to chat the ear off of everyone that was unfortunate enough to make eye contact with him so I may be reading too far into it but saying good for you to a fat dude working out is not helping on any level and somehow comes off patronizing, that's what I get for forgetting my headphones I guess.

My intake for Monday was pretty decent and I managed to squeeze in a Long trail before dinner after repairing a window sill on our house that had some rot going on, Have a look at the menu.

Breakfast
8:45 AM
2 cups fruit and grain cereal 240
1 cup 1% milk 110

2:00 PM
1 banana 105

Lunch
3:30 PM
2.5oz grilled chicken breast 125
Italian wrap 90
lettuce/tomato/onion/pickle 45

5:00 PM
1 long trail beer 163

Dinner
6:15 PM
1 can progresso clam chowder 220
green salad 65
2 T light balsamic vinaigrette 60
1 hard boiled egg 70
2 T Romano/parm cheese mix 20

7:00 PM
2 small pancakes 175

8:45 PM
1 large apple 100

1588 total calories for the day and I drank a gallon of green tea and maybe 3/4 gallon of straight H2O, 50 minutes of cardio along with that so not too shabby. Unfortunately I wil not be able to make it to the gym today so I will go tomorrow which is usually the day that I don't go but since I would rather not miss 2 days in a row I will squeeze it into my normally busy Wednesday.

Thanks for following along with my adventures in getting thin and don't forget that you make your own decisions, I have never seen a brownie hop into someones mouth on its own.

As Ever
Me






Monday, October 12, 2009
I get asked all of the time "How do you do it? how have you managed to lose more than 200 pounds?" and my answer is always the same, I had a decision to make and it was my choice. At 534 pounds life is not a bowl of cherries but if I was asked that question at that weight my answer would have been "I am totally happy right now" mostly because of pride and not wanting to admit how weak I was in that time of my life, I was NOT happy. I was thinking about this a bit over the weekend and was going through all of the things that I did to get going down this road and thought I would write a "So ya wanna lose some weight" post for those people that may stumble on my blog that are thinking about starting down the same path and have that lost in the woods feeling.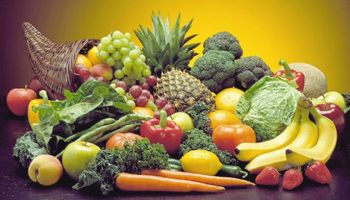 Like most things I find the jump right in approach the best and I figured I had dipped my toes into many a "diet" pool throughout my life so this time it had to be different. Making excuses as to why we can't start just delays and stalls our progress so why do it? I happened to start on Jan 1st but honestly it was a long time coming and the 2 pints of Ben and Jerry's is what tipped me into the had too much category, here are a few things to consider when you start:

The start of things

1. Decide what approach will be taken - I chose to count calories but there are many different weight loss methods out there to choose from and each will mean purchasing a different variation or foods, so decide which path you will wander down and go from there with your shopping list.

2. Go shopping - This is extremely important because if you have cookies, cakes and the phone number to the local pizza house on hand it will be that much harder to eat healthy meals, toss that number out and get rid of the stockpile of sweets as they will only hinder progress and offer chances to fall off of plan.

3. Plan meals ahead of time - This is critical in the beginning, breaking the habit of grazing at the refrigerator is number one on your list of things to do right now, you are not a cattle so stop acting like one and step away from that fridge! if you have your day down on paper (or in my case an excel sheet) it is easy to anticipate when and what we will eat when you can see it written down.

4. Start a food diary ie a Blog - I did this step on a whim and as it turned out here I am still writing in it 650 days later. The importance of cataloging and preserving what has been done so that you can go back and look at where you came from in your own words and feel some of the same feelings I cannot stress enough. having a blog is like creating a mirror image of the way you felt and is a strong reminder on those not so strong days not to mention the accountability factor because you never know just who is having a peek into your struggles.


Now that you are started and we are chugging along slightly tired, somewhat aggravated and really craving some of aunt Maude's home made double chocolate chocolate chip cookies its time to pat ourselves on our backs because the first step has been taken. There is really a feeling of empowerment that comes across after we have made it through a few days of what seems like agony, furthermore you have just proven that it can in fact be done with minimal effort and you quite like the way you are feeling lately.

The first week

You've made it through an entire seven days and are starting to realize that this is not as hard as it once felt while all at the same time really wanting to tear into a double bacon and onion pizza, you are waking up less tired while feeling that this just might work this time around but boy do you miss that giant cup of joe with Cream and sugar. Now its time to start thinking about adding some exercise to your days and take a look back at what you have done this week and decide what could be better or if anything needs to be tweaked, did I mention that I can swear Ronald McDonald waved at me when I drove by this afternoon?

1. Exercise - You have to start somewhere, run if you can walk if its what you can do and crawl if you must but you have to start moving. At hyper obese weights 500 pounds plus it can be extremely difficult to exercise but it is a must so do it. I started off at 534 pounds and a walk to the corner felt like it was going to kill me but I did it because I had to, you can too. Of course talking to a doc before starting an exercise regimen is probably a good idea so I would recommend that step (even though I did not) but exercise is key to healthy weight loss so make sure its getting added in.

2. Weigh yourself often - I find that weighing myself often helps immensely, besides the fact that it is a gauge to let you know how your progress is moving along it can be a huge motivator whether you are up in weight or down, on the one hand if you weigh less its proving that the hard work is paying off and that confidence boost can throw you into hyper drive and you forget that you are "dieting" and the urges are lessened. The other side to that coin is that if the scale shows a gain you know that you have to look at what you are doing closer or in some (I would guess most from experience) cases you know that you did not do your part and it forces you to refocus, but whatever you do do not give up if you see a gain consistency is key.

3. Read other people blogs - I can obviously only speak for myself but when I first started down this road I made myself obsess over reading as many weight related articles and blogs as I could fit into my days. Seeing others struggle and conquer, obsess and fight with all of the same things that I was dealing with helped me realize that I was not the only fat dude on the block and that helped me stay focused, hearing about how they handled a situation or pushed through a hard spot can really keep things in perspective. I have since I started blogging met some pretty great people that have struggled through the same things that I have and having the support of like minded people huffing down the same trail is a very powerful thing.


We are now starting to get the hang of things and making better choices in our meals and snacking much less than we were, feeling pretty good about the whole process and most likely have dropped a bit of weight. Exercise is getting easier and shopping for healthy choices is becoming second nature, our confidence is rising and we are smiling more than ever because things are starting to feel good again, I might be able to stick to this you think and off you go for a walk around the neighborhood.

Month three

Now you're chugging along and have a few months behind you, you have certainly dropped some weight by now if you are doing your part and are feeling better. No more refrigerator grazing and you look for opportunities to get some exercise into the day all while noticing that your food tastes better when its not covered in salt, sugary sauces and fried batter, who wouldda thunk that chicken could taste so good without the greasy coating of bread crumbs on it? the pizza delivery guy cruises slowly past your home looking quizzically at the door wondering if you moved out of the neighborhood or were kid napped as you grill some chicken breast and veggies for that nights dinner.

By now things should be starting to get pretty automated and routine for you, walking past the cookie isle in the supermarket without craving a whole pound bag of Oreos is getting easier and soon enough will fade completely. Getting out for some daily exercise is no longer a chore but something you sort of want to do, before long you may even find yourself joining a gym and quickly becoming addicted to going there and working out, the whole world is yours again. No longer leashed to that dented couch You wonder why it took so long for you to get started and with just a couple months of success things start falling into place and the path to better health is clear and open for you to walk down as you taste the success of losing some extra baggage.

I am not a doctor nor do I claim to be one, I also do not claim to be an expert in weight loss so with a grain of salt this post is offered, always consult a physician before starting in on new exercise and or diet plans.

Thanks for reading along and I hope that you took something away from this that could help you in a positive way.

As Ever
Me





Saturday, October 10, 2009
Upon sitting down on the press machine I knew that I had significantly lost strength as I pushed the weight forward for the first time in years. The last time I touched a weight seriously I warmed up with 220 pounds, to some that might be a lot to others its not but its where I was, I figured that I had lost some strength and mass so I would come down slightly from that weight and see what happened and well, it was tragic. I don't care to admit what weight I finally leveled off working with just yet but man was it a wake up call as to just how much muscle mass I have lost with this weight loss. I figured that I would do my regular chest routine that I was doing back in the day which is 5 sets of 6 reps each in a pyramid gradually adding weight for 3 sets peaking at the 3rd set and then coming back down to the start weight for the last set and though I was pleased to be pushing weight again I was not happy with the amount that I had to settle for this time around.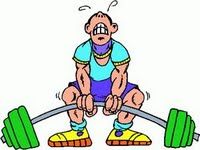 Looking at it logically I know that its not the raw weight itself that I should be worried about but the fact that I am back to lifting again and it will get there, but man I had no idea that I would be lifting so much less than I use to. I also know that this was my first go at it on a machine that I have never used before and it was after a 20 minute ride on a stationary bike and a 30 minute walk on the treadmill @ 3.5 mph so I was not fresh but man, I tell ya I was not expecting to be so weak! I am planning on making myself a weight program once I familiarize myself with some more of the machines at the gym as I go alone and do not have a constant spotter, Machines allow me to work with no spot and I do not wish to rely on a chance that someone will be there willing to help a brother out.

I am currently going to the gym on Monday and Tuesdays, taking Wednesdays off and then Thursdays and Fridays are back to the gym with the weekends being open for going but I don't plan on heading over on the weekends. Weekends are reserved for walks/runs/bike rides with wify until I convince her to join the gym with me. My plan will be to work weights into 3 of those gym trips per week, maybe all of them eventually but to start off it will be 3 times weekly until this initial soreness dulls somewhat. I cannot slack off on the cardio and since I am doing 50 minutes at a go right now I don't want to burn out so I will have to find a happy medium between the lifting and the cardio until I adjust to doing both and can have my cake and eat it too so to speak and do them both consistently together without burning myself out.

This morning My chest, Triceps and shoulders are feeling sore and its the good sore and quite frankly a sore that I haven't felt in a long while so its welcome and I am over all pleased with myself that I started back into some real strength training. I have learned a few things, I am definitely weaker than I once was as far as my raw physical strength goes but on the other hand I am stronger than I have been in years because of the changes in my health and exercise in the last 2 years. I have to let things be what they are and just accept that I have lost mass and strength all while losing the weight that was holding me back and it is what it is and I have to use this as my starting point for my strength and work up from here.

with that a hasty end has to come to this post as I am being prodded out the door to bring the children apple picking. Thanks for following and all that and remember that if I can do this you can too.

As Ever
Me





Friday, October 09, 2009

This morning is the third week in my Nov 11th challenge and I just weighed in, I will get straight to the number and if I said that I was anything less than pleased it would be a lie. The number that flashed across the display was 335.4 which is 4.2 pounds less than last week and that was after going to the wine tasting last Saturday! In the beginning of the week I said that I wanted 4 pounds and immediately after I said it I felt that it was a bit ambitious but after joining the gym I decided that I would do what I could to try and get that number come today.

This week was a good one for me, I joined a gym, I seem to have my juju back and more than 4 pounds is gone from my body. Eating right tied in with exercise and drinking lots of fluids is the key to what I am doing and today I plan on playing with a new machine at the gym to hopefully get myself into a groove with some weight training. Thursday I did 25 minutes on a bike and another 25 minutes on a treadmill walking between 3.4 and 3.7 mph on a 3.0% grade and I tried out the leg press machine for 5 sets of 6 reps per set in a pyramid starting at 325 pounds and ending at 400 pounds (which was all of the weight on this particular machine) than back down to 325 again and I will cease with the much detailed gym trips once the novelty wears off.

I think I like this picking a number to lose each week thing so this week I will up the ante and go for a 5 pound loss this time around. Now I know that a 5 pound drop is not likely BUT it can be fun trying for it yes? did I just say that it could be fun trying to drop 5 pounds?? Did the fella that once upon a time watched people walking down the street and think to himself "now why the hell would anyone want to walk just to do it??" say it would be fun trying for a 5 pound loss? I believe he did folks.

Yesterdays menu came in at 1555 calories, I did drink 1 gallon of green tea and just under a gallon of straight H2O along with the exercise that I already mentioned so a successful day where health goes.

Have a look at the menu.

Breakfast
7:30 AM
2 cups honey combs 220
1 cup 1% milk 110

11:00 AM
2 oranges 170

Lunch
2:15 PM
1 can progresso soup 120
1 light multigrain english muffin 100
smart balance 20
1oz turkey pepperoni 70

3:30 PM
1/4 of one ghram cracker 35

Dinner
6:45 PM
9oz BBQ chicken 450
1 cup green beans 40
10oz steamed cauliflower 60

8:45 PM
2 small apples 160

I am pleased this week with what I have done and how it turned out as far as my trips to the gym go and the weight lost, I feel like I am back in the game and refocused 100% again. I won't take any more of your time and if you have made it this far into my post you should be applauded and you owe yourself a big ol glass of H2O so have at it! and remember kids, the results that you get will directly reflect the work that was put in, or something like that, either way keep on keepin on and all that.

As Ever
Me



First Page
1
2
3
4
5
6
7
8
9
10
11
12
13
14
15
16
17
18
19
20
21
22
23
24
25
26
27
28
29
30
31
32
33
34
35
36
37
38
39
40
41
42
43
44
45
46
47
48
49
50
51
52
53
54
55
56
57
58
59
60
61 62 63 64 65 66 67 68 69 70 71 72 73 74 75 76 77 78 79 80 81 82 83 84 85 86 87 88 89 90 91 92 93 94 95 96 97 98 99 100 101 102 103 104 105 106 107 108 109 110 111 112 113 114 115 116 117 118 119 120 121 122 123 124 125 126 127 128 129 130 131 132 Last Page

Get An Email Alert Each Time BOTZZZ Posts