| | |
| --- | --- |
| | BOTZZZ's Recent Blog Entries |


Tuesday, September 01, 2009

It has been almost 2 weeks since I posted, let me just say that its been crazy hectic around here! between the flea infestation, my daughter starting school and my mother visiting from California I just have really had no time to sit down and write a blog. I had a birthday party for my daughter over the weekend and Heather (PUMPKINFACE for you spark people) came by and threatened me with bodily injury if I did not soon get a post up so I thought rather than get shanked that I would post.

Let me start the post by saying that I have been not been on the so straight and narrow where my eating and exercise has been concerned, I hurt my back last month and that is still lingering so I have not been getting my exercise in which I know sounds like a fat guy excuse but it is in fact what it is and I am going to try to get out for a bike ride sometime today. Eating good food has not really been what I have been doing this week, between the birthday party and my mom insisting on ordering pizza one night (it was more me NOT saying no) I have been eating whatever I want to including and up to a more than a few beers throughout the week, and today I am back to counting my 1700 again. Green tea? whats that? I have not been drinking my tea and I have been drinking minimal H2O, why? I have no clue why I have not been drinking but yesterday I drank a gallon each of straight H2O and green tea so again I am back on track with that. Lets call today the beginning of the end of the old ways that are actually the new ways which I suppose were the old old ways so either way yeah..I am back on track.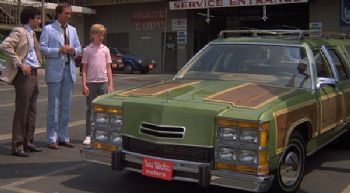 I had a proud daddy moment on Sunday because of my daughter and something she said, actually its more like an "Atta boy" moment and good on me for being a positive role model but either way I was pleased. We were out and about and a tiny voice cried from the back seat of the Family truckster "I'm tirsty Daddy" and we were just about pulling into our destination but there was no where to get a drink and wify spotted a Mcdisgusting up ahead and she said "pull in there and grab a diet coke or a juice for her" the drive through line was very long so wify ran in. While sitting in the parking lot I was chatting with my little girl and she looked up at the golden arches and said "Daddy what kind of store is that?" I said "Its Mcdonalds honey" she said "what do they sell in there?" I just smiled and told her that they sold yucky food but that we could get a drink for her there, she was satisfied with the answer and patiently waited for mommy to return. I thought about how she might just be the only kid on the planet that didn't know what Mcdonalds was on sight of the big yellow arches (they call them arches but it looks like some bent french fries to me) and I know that she is not brainwashed by the clown with the red hair because I offer her better choices for food and do not eat at fast food joints, I am changing more than just my own life.

So you can see I have been pretty busy and that is why the posts have been thin as of late, My mother is still here on vacation and the tiny spartan warrior fleas numbers are dwindling and I would not call it an infestation any more, we may be down to the final 300 and we all know how that story ends so soon an end shall come to them. My back feels ok the last few days and other than my wedding anniversary I do not think there any distractions in my near future so back on track I go once again. I will post my menu from today out of my excel sheet in tomorrows post and the regularly scheduled program shall return, now as I say with make sure to get that H2O into your days I will take my own advice this time around and get on up and grab myself a glass to add to the quart of green tea that is already down the hatch.

Thanks for reading along.

As Ever
Me





Friday, August 21, 2009

Within daily life sometimes things happen that are neither here nor there yet they define the moment, they can dictate mind states and control our every waking hour, this week was no different in the way that life keeps going no matter the challenges. Being invaded by the hordes is never a grand moment yet somehow bigger than life while holding focus and can prove to be character shaping at times, when lilliputian enemies rear their ugly heads its time to buckle down and end the day dining in hell if need be.

Day one, Something was amiss, it was quiet and the feline was no where to be found yet the jingle of a bell was ever present, scouting around the mangy beast was found sitting in a corner mumbling something about his precious and the bell on his neck was the only other sound to be heard. bamn! a prick on the ankle, bamn! bamn! in rapid succession two more came and that's when it became clear what had happened, tiny flea warriors had breached the wall. The suction device was deployed and the furry bell ringer was quarantined while the area was cleared of tiny invaders, night fell and sleep was had.




Day two, Upon waking a messenger sat boldly upon the forearm of the master, gnawing on flesh caring not that he would be seen, with a pinch and a short walk to the basin this intruder was drown and disposed of. The day progressed normally until a scream was heard from one of the sleeping quarters and five more invaders were captured and drown, what could be done? obviously something had to be done immediately but what? Poison! yes poison would certainly do the trick, so one of the elders was given the task of laying poison and using the suction device to take care of the petite trespassers and a castle in a far away land was visited comfortably knowing that the elder would surely take care of this problem.

Day three, which was really day nine for the inhabitants and upon returning from the rodents palace they were informed that the poison had just been applied only hours before so nine days worth of poisoning was wasted while multiplication of enemies ran amok. Again the feline was quarantined, suction was applied and peaceful living returned for a short time, a very short time. It was not long before there were minuscule vermin wearing blue face paint screaming "Freeeeedooooommmm!!" bringing Chaos to the realm once again so foggers were dispatched while the inhabitants left for the day only to return to find that the foggers were not enough to penetrate the armor of the microscopic warriors besieging a peaceful land, sleeping would prove more difficult this time around.

Day...the days are melting together into one big mass of turmoil as the suction device is being deployed hourly once again. Standing in his quarters a lone opponent was noticed watching as a conversation was had, "This is madness honey" I said to the lady of the house and in a loud whisper a reply was heard from the corner of a bureau where one of the wee warriors stood proudly "Madness? THIS IS SPARTAAAAAA!" Sparta? This is New England motherfuvker! now get out! a new battery of foggers have been acquired from the supply house and will be utilized on the eve of morrow, 9 of them to be exact, if this does not purge these lilliputian warriors from our domain I will be at a loss and will have to consider a retreat.

I fear this may be the last entry if considerable ground is not made up in this next battle, My friends, wish me luck.

As Ever
Me





Tuesday, August 18, 2009

Just hanging around here and not doing a lot of moving because of this back pain, I am getting anxious to do something, I want to ride my bike, or go for a walk, maybe a swim is what I want to do and I cannot. I got to thinking about it and this is what I use to do all of the time at 534 pounds, yep that's right, just sitting in my ass shaped mark on the old leather couch pretty much summed up most of my days, I mean there were random trips to the bathroom or refrigerator but the rest of the time was pretty much spent sitting on my posterior and here I am now on day two of just relaxing my back and I am starting to go nuts! I got excited when I thought to vacuum the house about 30 minutes ago but that started tightening things up in the old back so I put it away and here I am again, sitting.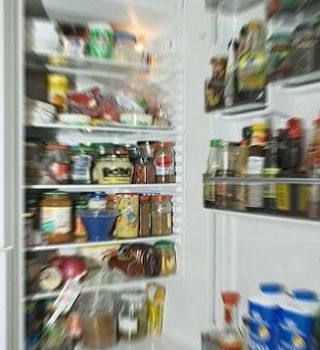 I am kind of blown away at the fact that today is only the second day that I am relaxing and pretty much just sitting here doing nothing and I am starting to feel a little bit leashed and not so long ago it was just how I lived my life. It is amazing how a persons perception of what they are doing can change depending on the circumstances of the moment, when I was 500 plus pounds my back hurt all of the time and I know that I used it as an excuse to justify why I was not doing anything but sitting, never wanting to admit that I was just too big to be very mobile and that I knew all along that something needed to change. Now that I am doing things pretty much all of the time sitting idle for a mere day and a half makes me want to go for a ride on my bike pain be damned but I know its not smart so again..here I sit.

Realizing that I use to do this sitting around thing when I could have been doing other things is eye opening as to how different states of mind can dictate reactions. I was not happy with the way things were even though I would never admit back then it was true, it hurt to do just about anything that lasted more than 5 minutes and lets keep our minds out of the gutter folks that's not what I meant! (though its included on that list) and sitting around was ok with me because of that fact. Fast forward to today and a two day break from doing anything has me bouncing off of the walls figuratively of course as even standing up hurts but I gotta tell you that even bouncing off of the walls sounds like a good time to me right now and back then I would embrace the fact that I had an honest to goodness bonafide excuse to sit stationary for hours.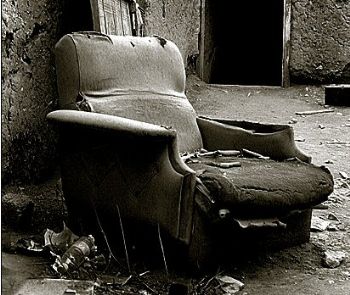 I don't wish very often because if you wish into one hand and $hit into the other you will soon see which fills up first, but I really do wish that I had come to a few realizations years ago because to me it is honestly more about the mindset that one puts them self into which dictates the actions that are taken by an individual. If I had been able to pull myself out of the funk earlier this blog would be that much older and I would likely have been on Oprah or something by now sharing how I lost 300 pounds (which is slightly insane in itself that I could possibly lose 300 pounds and still weigh 234 pounds) but I was unable to do it until I saw fear and now here I am 200 plus pounds lost so far and going nuts because I have to rest as a result of a sore back instead of exercising.

I am the same man and so very different all at the same time compared to who I was in 2008 because of this lifestyle change and every day I learn a little bit more about myself because of it.

As Ever
Me





Monday, August 17, 2009
Some of you know how I gained a lot of the weight that I have recently lost and I suspect that other newer readers might not know and today is a day that I shall recap a bit. I was injured in 2000 and I explained just how in This post zeusmeatball.blogspot.com/search/lab
el/injury , and lately I believe that I have grown numb to that injury and am feeling pretty invincible but as it were I was reminded that I am and probably will always be at least a little bit limited by this old scar of an injury that I carry around with me on a day to day.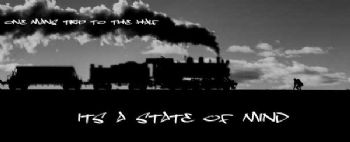 Thursday I went for a bike ride which I mentioned in Fridays weigh in post and it was only a 4.5 mile ride but it was all hills and I did finally make it all the way up a big ol hill that I had not been able to make it up but when I got home my lower right back/hip area was a tad bit tight. Blah, whatever, I just rode hard and its just tight, or so I thought. I went about my night and Friday morning I felt that it was still there but not too bad, posted up the challenge on the weigh in post and again went about my day which included moving some furniture around and walking around all morning and afternoon and by the time I got home late afternoon my back was not feeling too good at all and I decided that I would do the challenge push ups on Sunday after a good nights rest on my back. Same deal happened on Sunday and I picked up where I left off on Saturday where pain was concerned and had a few errands to run and by the end of the errands I had to sit down because standing just hurt too much and I started to be reminded of the Bad good ol days when I was first injured but did I stop? nope, I moved one more dresser with wify, killed some wasps that thought that they had a warm safe place to live and then I stopped but only because I couldn't go any more. I did not do my challenge push ups (You can bet your ass when this goes away they will be paid in full) and I slept for about 2 hours last night while the rest of the time was spent attempting to get into a comfortable position, so yeah, I am not a happy camper today but this whole thing forced me to realize something.

No matter how good I feel, no matter how much weight I have lost or will continue to lose I have to remember that I have that limit. I need to listen to my body and when it says that its time to take it easy because a small pull in my back will become a big problem ie: 2 hours sleep and sitting in a contorted position as I type this post out I NEED to do so. Nothing is more frustrating to me than this predicament that I am in currently, I AM stronger than I have been in years, I CAN run now, I CAN do just about anything that I want to do yet I am limited by this old injury, I have no choice in the matter. No amount of determination or willpower can make this go away, it is not within my power to take this limitation away from myself and squash it with the hundreds of pounds that I have lost in the past year and a half and yet it is the mindset that I have come to know, that I can willpower my way through anything.

Imagine, I have come so far with my weight loss and health and there is not a damn thing that I can do about this problem that I have barring being aware that it exists and respond to it by resting it when it shows up. This is only the second time since losing the weight that I have been frustrated by this issue which should be considered a blessing by me because it was a daily issue when I was heavier, but I just cannot get past this frustration, I think that the frustration is worse than the actual pain for me right now. I bust my ass and I eat correctly now a days, I work hard to maintain a level of activity and eat good solid whole food meals as much as possible and this one obstacle is in my way and there is nothing that I can do to make it go away, I need to remember that I am not Superman no matter how Wify makes me feel and I need to pay a little closer attention to things like soreness in my lower back because it is one thing that I don't have control of.

I feel unstoppable (see that image at the top of my blog? it is how I feel all of the time) and when something like this happens it reminds me that no matter how I feel that I do have that limitation and I need to act accordingly when it shows its ugly face sums up this post. Don't read any of this as me whining I want my Mommy I was just trying to type out how I feel about it which is mainly FRUSTRATED! so that I could look back at it as a reminder that taking a break is much better than feeling completely broken.

That's all I got for now.

As Ever
Me






Friday, August 14, 2009

It's that time of the week again kids, that's right its the day that we record any losses for the week so lets get to it. When I woke up I went straight for the scale and the number that flashed across the display was 330.2lbs, second go at it was 330.0lbs and finally attempt number three was 330.2lbs and that's a 2 pound loss for the week and I'll take it! That's 204 total pounds lost since starting and obviously a new low weight for me. I haven't focused on the number that I have left to lose in a while and when I just did the math and saw that I am 55 pounds away from my first goal weight I have to admit that I grinned to myself, I say my "first goal" because I want to get to 267 pounds as my goal instead of 275 and I am 55 away from 275. Why 267 pounds you ask? because at 267 pounds I will have lost half of my total body weight and I figure whats an extra 8 pounds to get there right? and then my Ultimate goal weight (which I am sure will change again anyways) is to weigh 250lbs but that bridge will be crossed when I get there and here are some pictures to visualize what I have lost as well as what I currently weigh.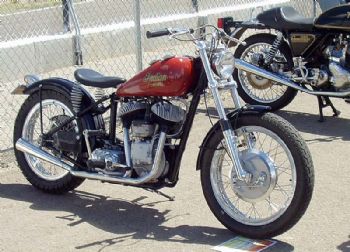 This old Indian weighs in at 330 pounds, yep, I weigh the same as that there motorcycle.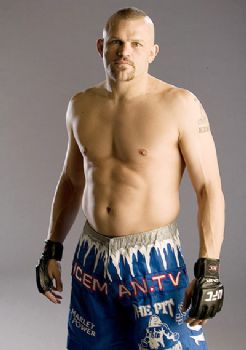 Chuck Liddel from the UFC weighs 204 pounds, I have lost an entire Ultimate fighter dude, who wouldda thunk.

Yesterday I ate a lot! it was all good food and all fit within my calorie range but I felt like it was a lot of food and the day before weigh in too! have a look at the menu.

Breakfast
7:15 AM
2 cups honey comb cereal 220
1 cup 1% milk 110

10:00 AM
1 plum 75

Lunch
12:00 PM
3oz deli turkey 75
2 slices light rye bread 80
1 T miracle whip 40
lettuce/tomato/pickle 30

1:00 PM
cereal bar 90

1:30 PM
1 apple 90

3:15 PM
9oz strawberries 70

3:45 PM
1 plum 75

Dinner
6:45 PM
1oz pretzels 110

7:00 PM
6oz tilapia 200
3/4 cup white rice 150
green salad 45
dressing 60
olive oil 50

Grand total of 1570 calories but I did have a handful of my daughters chocolate peanut butter cereal after my bike ride so the calories are a tad higher but still under the 1700 that I allow myself to have. I mentioned my bike ride, I did 4.5 miles and made it all the way up that hill I mentioned a few posts back, you know, the one that kicked my ass pretty decently. I am paying for it a bit this morning with some tenderness in my right side and low back but hey! Hydration was on par with about 1.75 gallons of water but no green tea because I forgot to brew it the night before, so in addition to the H2O I did have two 33oz bottles of a sugar free drink, one cranberry and one fruit punch.

I said in yesterdays post that for every comment that I get on this post that I would do 5 push ups tomorrow, so there it is, each comment that I get here on this post before midnight tonight (ON MY BLOGSPOT PAGE zeusmeatball.blogspot.com/ please be kind lol) will make me do 5 push ups, the catch is that you need to tell me that you drank a glass of H2O and actually drink it! also posting 12 comments from the same person still only gets 5 push ups! so its 5 push ups per unique comment (I paid for not making that clear last challenge) and there you have it, two pounds lost this week, a new low and a challenge so all in all today has started out well enough besides the tenderness in my side and back.

Thanks for reading along.

As Ever
Me



First Page
1
2
3
4
5
6
7
8
9
10
11
12
13
14
15
16
17
18
19
20
21
22
23
24
25
26
27
28
29
30
31
32
33
34
35
36
37
38
39
40
41
42
43
44
45
46
47
48
49
50
51
52
53
54
55
56
57
58
59
60
61
62
63
64
65 66 67 68 69 70 71 72 73 74 75 76 77 78 79 80 81 82 83 84 85 86 87 88 89 90 91 92 93 94 95 96 97 98 99 100 101 102 103 104 105 106 107 108 109 110 111 112 113 114 115 116 117 118 119 120 121 122 123 124 125 126 127 128 129 130 131 132 Last Page

Get An Email Alert Each Time BOTZZZ Posts