| | |
| --- | --- |
| | BOSSYBELLY's Recent Blog Entries |


Wednesday, October 08, 2008

The problem starts when I get home. After a highly structured day, I come home to several hours with no one thing in particular requiring my doing. Yes, there are movies to return, service agreements to mail, and clothes to wash but none of those comes with a concrete deadline. No deadline means Iíll do it when I want or I wonít.

My eating gets worse in the evening too. I just sort of lose it, and the quiet beast begins to unravel itself. Tonight for instance, I ate a frozen dinner of jambalaya with chicken. I thought that my eating choice would be a good one because of the chicken, but something made me want to keep eating. I didnít feel full at all. I am wondering if the white flour, white rice, white sugar components of my meals are really the problem because my Kashi meal later this evening left me feeling satiated.

I did notice that I did not eat all of my side salad or pudding snack. Thatís good because that shows that my eating is becoming more controlled. Still, what can help me cure the urge to overeat during and after dinner?







Friday, March 14, 2008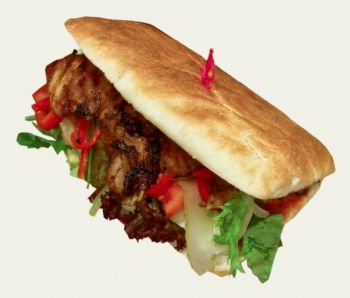 Once upon a time there was a young woman. The woman loved to eat tasty treats of bread, cheese, and greasy meat. Subs, hoagies, heroes, and especially, sandwiches, left her salivating.

Like an artist, the woman built masterpieces of meat, cheese, and bread. On top of the meat stood piles of vegetables, seasonings, and condiments like mayonnaise. But more important than all of those was the cheese!

Ah, cheese! Pepper Jack, Colby, Monterey, Muenster, Cheddar, and even good olí American, piled high in cool skyscrapers of fabulous flavor. When the woman wanted something more rich and comforting, she would melt her tiny cheesy towers into molten pools to savor.

Mmmm mmmm.

Like a magic trick that took hours of preparation, but only seconds to complete, her sandwiches disappeared within moments. The actual act of eating the sublime sandwiches did not last very long. Anxious to enjoy her creation, the woman would eat the sandwich quickly and then pine for more. Six and eight inch creations disappeared like magic, no matter the toppings, no matter the meat, no matter what.

Until one day, the woman met a sandwich like none other. After losing 30 pounds with the help of SP, her ideas about eating had changed, even when it came to sandwiches. She watched with interest as a young sandwich maker piled the ingredients just so: six slices of chicken breast, six slices of pepper jack cheese, a medley of vegetables, and a savory downpour of oily sandwich dressing (well, more like a sensible drizzle). When the sandwich builder asked if he should add mayo, she quickly told him, ďNo, give me honey mustard instead.Ē

Rather than eating the sandwich in the car, the woman waited until she got home, washed her hands, and paired the sandwich with an herb salad. When she sat down, she did not eat the sandwich in one bite. Instead, she took too many bites to fit on both hands and both feet!

Later, when a hungry kitchen passerby looked longingly at her meal, she offered half of her voluptuous sandwich, with no regret. Then, when the passerby remembered that he too had a sandwich to enjoy, the young woman did the unthinkableóand unprecedented.

She saved the other half of her sandwich to eat on another day, and even without cleaning her plate, she lived happily ever after.





Thursday, February 28, 2008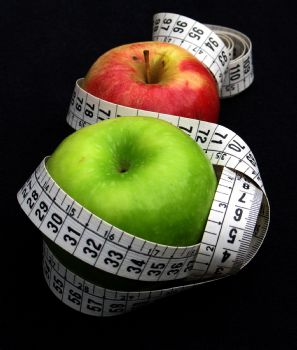 OK, so I've lost a healthy number of pounds so far. Great, right? Well, sort of.

It seems that while the scale is cooperating quite nicely, the tape measure is playing its evil stepsister. It's hardly budging!

I didn't know that I could lose so many pounds while losing so few inches. A peek at my weight tracker shows that since I started at 355 pounds, I've lost 20 pounds. I'm really pleased by that. It took a while, but since I've become more serious this year, the pounds have fallen away quickly.

However, the inches are slower to get the hint. Within the last 15 pounds of my weight loss, I've happily ditched 1 inch from my neck and 3 inches from my hips but only ONE inch from my waist.

But one is not enough: I have a date with a slinky cobalt and cleavage dress on April 5th. We'll be on a mission to catch a certain guy's eye, so the dress has to fit to Goldilocks specs: just right.

Who's the Big Bad Wolf trying to blow my fairytale down? My gut! I've got to find a way to make it shrink in the next month.

Tune in for the next installment. Hopefully, it will be a happily ever after.




Monday, February 11, 2008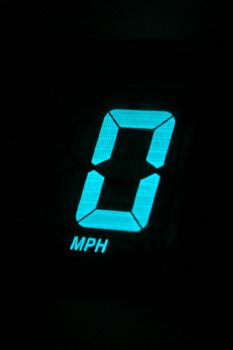 I guess I should stop lying about my weight! Ha!

Why has modern society made women such numerical liars? We fib about our weights, ages, dress sizes, shoe sizes, ring sizes, telephone numbers, marriages, and sexual partners tally. The list of our lies is innumerable.

Liars, liars, pants on fire. You know, the truth will set us free. I'm going to try that on for a change. I'm tired of keeping so many secrets; there are too many to count. I'd rather have the light and fluffy 0 calorie dessert of honesty.

Ah, the weight of nothingness. Sweet.







Tuesday, December 18, 2007

Do you ever feel like you're just on autopilot? That's how I feel now. I'm really scared about actually taking my weight loss seriously. What's more, the road to weight loss is paved with land mines-- that I planted. I have this little dictator shouting from the mic of my mind. She's yelling, "You can never be thin. You can never be one of the beautiful girls."

I'm 24 and stuck. I have dream that I don't think I will achieve. Not to say, that I lack ability, but I fear that if I achieve my goals, I will not be satisfied with attaining them. Maybe that's not so bad though, once I reach my goal, I won't want to stay there forever. I will want to move from that success and achieve another one.

OK. I think I'm calm again. . . for now.



First Page
1
2
3
4 5 6 Last Page

Get An Email Alert Each Time BOSSYBELLY Posts