Sunday, March 25, 2012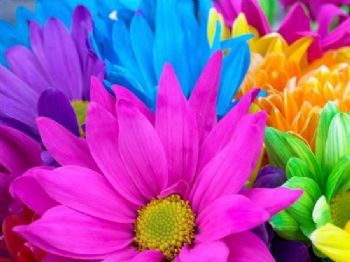 It's Springtime at last! The weather's warming up and

swimsuit season is almost upon us! And after

hibernating this winter, it's time to high tail kick it into gear on whipping my butt back into shape! Not only to look good at the beach/poolside, but also eat and feel better. More energy and motivation? Yes please!



I'm going to try to revamp my wardrobe and organize as well. Why helllooooo spring cleaning!



I'm also going to try to read more. As much as I do like the reference books, I'm in serious need of a good old fashioned story to curl up with-after exercising that is!



Cutting back on sweets won't be easy for me, but I have done it before. I'm a sucker for

chocolate! But when I cut back on my sugar intake, I find

fruit and natural sugar tastes AMAZING while artificial sweeteners have a funny aftertaste. I've been drinking tea lately and have discovered a chocolate/vanilla one I plan on giving a try soon! I've joined the Tame Your Sweet Tooth Challenge from the Challenges page. I also joined the 4 Weeks to a Bathing Suit Body Challenge. It's not going to be easy at first, but with practice, I plan to get back on track! Besides, feeling better overall and having more energy? Who doesn't want that?



I'm also going to try to blog once a week to try to stay on track, as well as go to SparkPeople once a day to track food and spin that wheel!

New page, new colors, new pic, new quote!