Saturday, January 21, 2012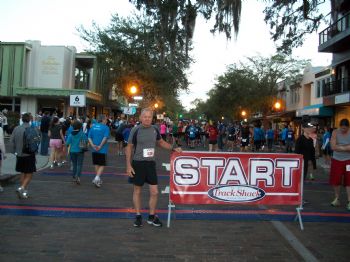 Finished the Seasons 5.2K race in Winter Park this morning. The weather couldn't have been better, cool and dry. Well organized race, cheerful volunteers, plenty of parking. Coffee and hot chocolate at the start and plenty of food at the end including bananas, oranges, grapes, Clif Bars and maybe more that I didn't see.

What a huge event! This race had over 2,300 participants. Not being accustomed to such a large event, I got off to a poor start because I placed myself in a difficult starting position.

There were signs posted at the starting line for different paces. As racing etiquette calls for, I placed myself between the 9min and 10min per mile pace, as I intended to start off slowly. And, boy did I start slow -- slower than I wanted, I just couldn't get around those who should started behind the 9 - 10 mark.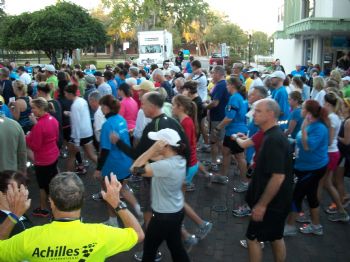 I jumped onto the sidewalk to get around walkers and slower runners and started at my intended starting pace, but this cost me time. If this was just a fun run, it wouldn't have mattered so much, but I was looking to compete in this run. Though I was disappointed with my time, I did okay, I placed 7th in my 65-70 year old age group which had a whopping 33 runners!

There were two ending times for this race, due to the unique length of 5.2K. My time for the 5.2 was 28:14 and I got a new PR for my 5K time: 27:19, despite my slow start.

Now tomorrow a day of rest, then my long run on Monday. Nice being retired, I can do my long runs any day of the week - don't have to wait for a weekend!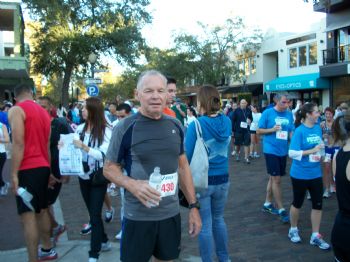 -Vic-