| | |
| --- | --- |
| | BOGUSANNIE's Recent Blog Entries |


Wednesday, March 28, 2012
Well, March is nearing an end and I am nowhere near what I had hoped to achieve by the end of this month.

I have been eating fairly decently, considering the month I have been having. It's been a very stressful one to say the least, mostly work related, and of course my nasty back.

I have definitely come to realize I look to food for comfort, and yet I am not sure why. I never thought I did, however, I am sure I DO now. In fact as a teen and young adult, hell, into my early 30s too, food was never something I turned to for emotional relief. Shopping was definitely my go to. As I type this is occurs to me that perhaps I have simply substituted one evil for another.

This makes me wonder if there is something to be said about replacing the bad habit for something good. But how to consciously make that substitution.?
I don't ever recall one day saying I won't shop now, I'll eat. Although, that being said, I do recall in grade 9 saying that I wouldn't chew my finger nails anymore because a boy I liked told me it was disgusting. For the most part I have stopped that habit. However it does come on every now and again when I am super stressed. Well, at least I am not an alcoholic like my mother and grandmother!

How do you decide what to do instead of eat? Whatever you choose has to be conducive to work, home, and play. That's a tough one. I can't just pick up at work and start madly exercising every time I feel the urge to munch. I AM trying to substitute food with water. This is difficult for me mainly because I am not a fan of water, as my regular SP friends would know. I wonder if gum would help? Feel free to leave your ideas in my comments...I need all the help I can get!

I wonder if a brain scan to find out what is the underlying factor behind this addiction would help more? I have mixed thoughts on that one, as I do firmly believe that the past is just that...the past, and sometimes it's better to just leave it there and move on. And yet, I know that sometimes you need to revisit it in order to move on. But when to know when to revisit and when to just move on? Tough call.

So as March nears it's end, I have gained 2.5lbs in nearly 3 weeks, and not been a good tracker of food.

I have been seeing a chiropractor for the past 3 weeks, who is doing wonders for my back. She is also a nutritionist and personal trainer which is great when I ask questions. She has allowed me to start walking on a 'no incline' surface this week, and next week will decide if I can move on to bigger and better things.

The month of March was a "no exercise for me" kinda month but I feel good that I am now getting some small activity back into my life. I have been walking the dogs for brief moments at a time...15 minutes here and there. Yesterday I went on a brisk 1 mile walk at lunch and will go again today and every day that work schedule permits me to. I am seeing my chiro 3 times a week for now, for corrective measures. Thanks to my sister I am tracking again, well for this week anyway!





New month /week = new start!
Spring has sprung and so must I!!!







Later Sparkers!

WALK!WALK!WALK!








Monday, March 05, 2012
Take care of your body. It's the only place you have to live.


Jim Rohn









Friday, March 02, 2012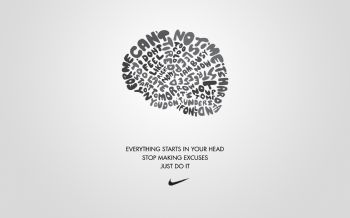 Wednesday, February 29, 2012
It's funny how with kids, we spend so much time drilling in the importance of planning, and time management. I have a son in grade 10 who I am CONSTANTLY telling to get his act together and PLAN!

He has a goal in life and now needs to put the wheels in motion to get there. I sit with him daily helping him plan for tests, projects and assignments and it always pays off. When he doesn't study or manage his time for his assignments he gets paid for those too...just never as handsomely as for the ones he plans. All you parents out there know exactly what I mean. It's in the teenage years when we really notice their planning and if it pays off or not.

All this to say, that I spend GREAT amounts of time ensuring my son reaches the goals he has set for himself, and 'helping' him get there. It's an INVESTMENT for me. One day, I will reap the rewards of my son's happiness and I look forward to it daily. Knowing he can be and do whatever it is he wants gives me HUGE joy.

So why then, can't or WON'T I invest as much in myself as I do him?

Why don't I sit with MYSELF daily and and push myself to plan and manage my time in order to meet my health goals?

Last week was a BUST for me as far as managing my time for healthy food choices and exercise time. Oh ya...I have plenty of well thought out EXCUSES, but really...like I tell my son..."you didn't PLAN properly so quit making excuses and suck it up Buttercup! What are you going to do to get back in the game?"

He hates it when I do that to him, but I know deep down he knows I am right. So why then is it so easy for me to pass on my wisdom, yet what's good for the goose is NOT good for the gander?

What the hell is my problem? I could tell you that it's the busy life, the lack of time, my super sore back, the Oscar party, the violin lessens, the crazy weather, whatever...but the real reason is ME...and the PLANNING. I gained half a pound because I made excuses for why I was 'unable' to plan. Like my 15 year old does when he tries to explain why he didn't do well on his test. The only ting is...I am NOT 15 anymore and know better! (Man I am SOOO not 15! LOL)

Like kids, we lose our way, and need someone to remind us from time to time that we need to get 'back in the game' and 'suck it up Buttercup'. It's all part of life, and as much as we THINK we can do it alone, we typically can't. Well unless we are some kind of superhero...which I certainly am NOT!

We need a support system, a friend to lean on or many as is the case in Spark land.



Sometimes I wish I had my parents there to point out where I went wrong and help me get back in that game, just like I do for Reily...then I remember...there's a reason I moved out at 18!!!




But seriously, we have to remember that we aren't perfect and like our kids, we keep trying something until we find what works for us, and we keep moving forward and getting back in the game as best we can...

So although my planning was in 'hiding' last week, it is coming back out to make an appearance this week and next week won't be a BUST by any stretch.

So remember, PLANNING....it's the formula to all great successes!

Later Sparkers!







Thursday, February 23, 2012
Bless me Father for I have sinned....It's been two long weeks since my last blog...oh wait, wrong forum!

Wednesday marked my 4 weeks on Weight Watchers. I weighed in on Tuesday, and I'll be damned....I actually LOST 3Lbs!!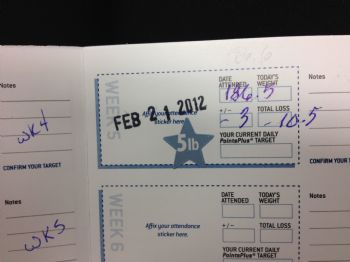 I even Got another star for losing 5Lbs!!



My sister was visiting last weekend and I have to say, I did awesome. I thought for sure there was going to be a weight gain, or at the best a half pound loss. So you can imagine my surprise when I was down 3LBS!!

So as you can see, I lost 10.5Lbs in my first month, and I didn't kill myself doing it.
I am very proud of myself, I didn't go crazy on working out or eating. I got into a routine and am sticking to it as far as eating goes. I really haven't made huge strides where exercise goes and I can't for the life of me figure out why I am avoiding it so much.

In fact, I have been avoiding a lot of things lately. Like cleaning...I am BAD...not sure what gives in that department though...Must do some heavy soul searching to figure it all out.



Work has been very stressful and I really just feel like crawling into a cocoon every day when I get home. The one good thing....I haven't felt compelled to eat anything in site. That's HUGE for me.

My go-to eats have been Casein Protein shakes in the morning and before I go to bed. Lots of freggies whenever I feel the urge and 'Smart Ones' frozen Entrees when I am feeling lazy...which let's be honest, is a LOT of the time!



I keep lots of bottles of water in my office as well as apples, bananas and grapes. I have a bunch of Smart Ones in the kitchen freezer as well. Should I REALLY crave sweets, I am loving the Weight Watchers candies...they are perfect when I need a chocolate fix!

Anyway, So far so could and hoping to build good habits in a strong and sustainable way....baby steps!



Later Sparkers!



First Page
1
2
3
4
5
6
7
8
9
10
11
12
13
14
15
16
17
18
19
20
21
22
23
24
25
26
27
28
29
30
31 32 33 34 35 36 37 38 39 40 41 42 43 44 45 46 47 48 49 50 51 52 53 54 55 56 57 58 59 60 61 62 63 64 65 Last Page

Get An Email Alert Each Time BOGUSANNIE Posts