Tuesday, July 03, 2012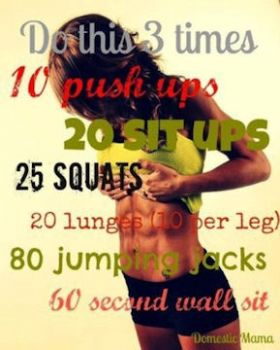 This morning, after my run, I made it through the first three. That's as far as I've made it so far. I guess I have a long way to go today to finish all 3 sets. But I'm not going to give up.

*****UPDATE*****
I tried to finish the other half before changing to wash my workout gear. I only made it half way through the rest. I still have 40 jumping jacks to do, as well as the 60second wall sit. Guess I'd better get up and do them now so I can wash these stinky things.