Saturday, August 09, 2008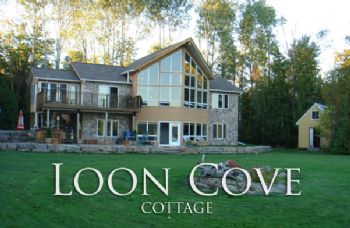 This is where I was for the last week. Nice "cottage", eh? It was great. There were 10 people there (me, my dad, two of my sisters and their husbands and kids). But, the cottage was so big, we all had plenty of privacy and quiet if we wanted it.

The lake was also quiet and calm. I read 4 novels. I also did 3 times as much exercise as I usually do and gained point 2 pounds but we ate tons more than I usually do, too, so I figure that's not bad. My sisters and their families seem to eat every 3 or so hours and not always healthfully but since I'm avoiding wheat, I didn't have any of the chocolate chip cookies or muffins or pancakes that my sister made so that's probably good, too (but it sure was tempting because they smelled so good).

It's raining here all weekend and then it's back to work on Monday, when it's supposed to be sunny again (figures). I'll just have to look forward to my next vacation/time off, which will be the first week of September. That's not too far away...