| | |
| --- | --- |
| | BIKECHIC1's Recent Blog Entries |


Thursday, June 28, 2012
It started out a hectic morning, I didn't here the alarm go off and hubby let me lay in, I felt terrible and almost didn't bother with any workout this morning but then thought, NO!! I'm not going to fall into that trap again. You see around about this time in any lifestyle change I've ever tried to do before, I get fed up and give in, start back on the bad eating habits and before you know it I'm back to square one but not this time, so I'm going to mix it up a bit. I got ready all be it a little later than planned and went to the gym so I did 40 mins gym workout, 40 swim a little over half a mile, felt really good I'm so glad I got my butt into gear and went I felt so much better for it, then when I got home I took the dog as usual.

It just shows what a bit of determination can achieve.

My daughter had an appointment with the orthodontists, she needs braces now at 16, oh well!! We were over an hour there, so didn't get time to do much else today.

The healthy eating plans seems to be going ok, if I could just stop these cravings I'd be fine but it seems to be getting harder, I'm starting to wonder if I might be lacking in something.....like will power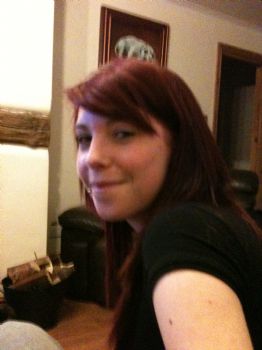 Wednesday, June 27, 2012
Well people, yet another busy day, went for a run today and it's starting to feel a little bit easier, a good day at work. Took the dog to the vets and although the cancer is inoperable the steroids and the antibiotics are working a treat, the cancer lumps have gone down and he's walking with renewed vigor which has made me happy, we get to hang on to him just a little bit longer. The hairdresser came today and did my hair and my daughters dummy run hair do ready for her prom night next week.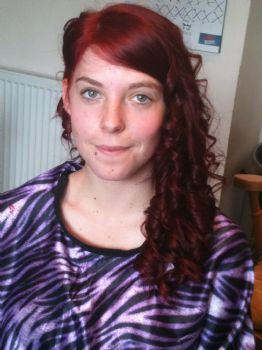 Took the dog for his walk and prepared dinner, when hubby came home we went climbing and when I put on my harness I had to tighten up the leg straps and also tighten the waist strap too, how wonderful and I could feel the difference when I climbed I didn't get as tired so quickly and therefore did a few more climbs than I would usually.







Tuesday, June 26, 2012
Is there such a thing as over doing exercises and how do you know if you've done too much?

I've been running most days since starting my new healthy lifestyle and I haven't missed many, I've also started walking a lot more plus cycling on a regular basis. My knees are now starting to complain about it, they ache most of the time and hurt a little bit when walking, even more so when running but I just run or walk through the pain, eventually it does ease to a dull ache so now I'm starting to wonder if I'm doing too much too soon or is it a case of the knees will get used to the pounding they're getting and the muscle/cartledge or whatever will get used to it?

I don't want to stop altogether though so I went swimming this morning for a change and to give the old knees a bit of a rest but I did go cycling a couple of hours later.

I would appreciate it if someone could shine a light on the matter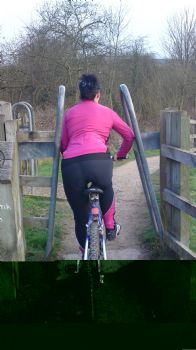 Monday, June 25, 2012
Was feeling a little bit ill this morning when my alarm went off at 4.45 to wake me for my run and my knees hurt, so I turned off my alarm and stayed in bed, I thought it won't hurt for me not to run today, give my body a bit of time to recover.

Got up and had a healthy breakfast but after having a carvery yesterday I just seem to be thinking of food all the time, I've cleaned the house from top to bottom, hoovered through, took the dog on a long walk along the canal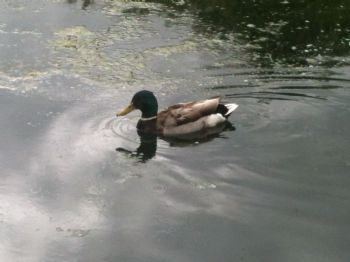 I've even sorted out the washing, put away some clothes and sorted the clothes that want ironing. What is wrong with me, why can't I stop thinking about food?

It's really weird because I just want veg, lots and lots of veg, It's driving me crazy because I'm still trying to get to grips with portion control, it's torture. Does anyone have a miracle cure or something or is this my subconscious trying my will power?

It was my weigh in today and I've lost about half a pound this week and a few inches from some places on my body, so I don't want to ruin what I've achieved so far.




Sunday, June 24, 2012
Did the usual run this morning and a little bit more besides at 5am this morning, then took the dog for his morning walk, showered and climbed back into bed. Couldn't make a decision whether to go biking or walking, we'd done a walk yesterday so I thought a bike ride would be nice but the it started to rain hard and then thought it's no fun when it raining as hard as that and you're cycling so we decided on walking again.

The thing is we live in the Peak district so no matter where you walk there are hills and I don't mean a small incline, I mean dirty great hills but that's what makes it more challenging and fun.
I know, down hill is easier but although it does get your heart pumping, it doesn't getting it racing and you don't break into a sweat, it's hard work but the views are spectacular plus you burn more calories to boot.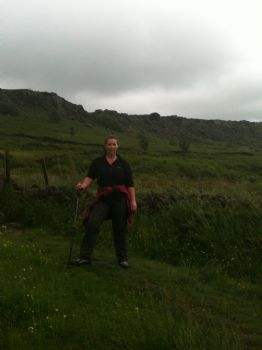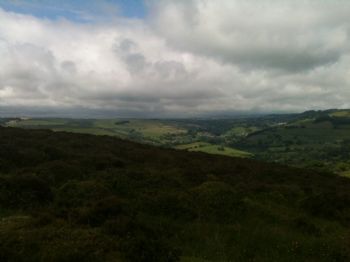 Once I get this healthy eating gig sorted then I can move onto portion control :)



First Page
1
2
3
4
5
6
7
8
9
10
11 12 13 14 Last Page

Get An Email Alert Each Time BIKECHIC1 Posts