Saturday, March 19, 2011
So.

Stretching.

You'd think that'd be easy-peasy? Right.

Sure.

And in a way, it actually was.

But you have to remember that we are talking 60 minutes of stretching. That kinda ups the challenge.

And we weren't just doing the basic stretches - this was full-out stretching, with a lot of yoga-like poses thrown in and variants thereof.

Loved it.

Was actually all hot and sweaty by the time we were done.

Oh, and today, when Tony and the gang did the shoulder stand, again, I was just back-a-little-off-floor, feet-in-air. *THEY* were all doing shoulder-stands: butt up above their shoulders, legs straight. And my "stupid voice" was busy going, "Oh, geeze, that's TOUGH. Way too tough. You can't do THAT. These are experts".

Oh, yeah?

I *hate* that defeatist little voice. So I told it to shut up.

And I did the shoulder stand.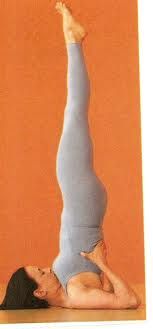 Okay, I cheated to get into the pose - walked my right foot up the bookshelf that was beside me, but hey, I *got* into the pose and held it while Tony was leading everyone through the heels-over-the-head-and-on-to-the-floor-be
hind-the-head move.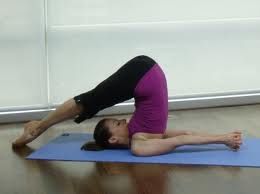 And when I was ready to do *that* move (right - it's called the plough pose!), they rolled up out of it and went on to the next move, so I abbreviated mine.

But now I know I *can* do this ... my body will remember the feel. Yay.

One more challenge conquered.

Everything else was relatively straight-forward.

I guess I am reasonably flexible.

Oh, yes, my "upward dog" is still actually "cobra" - my knees are on the ground.

But I am getting there. :)

And that's another P90X workout that simply rocks.

You getting the feeling I'm enjoying the workouts?

You'd be right.

That's 7 days done. One whole week.

And that means just 83 days to go! :)

Have a great weekend, everyone!