Thursday, September 01, 2011
So after almost 4 months of talking on the phone, Mike came out to see me this last weekend. I was nervous for nothing. We had a really nice time and got along really well. On Friday, we went up to St. Helena and had lunch, and I showed him a few vineyards of course.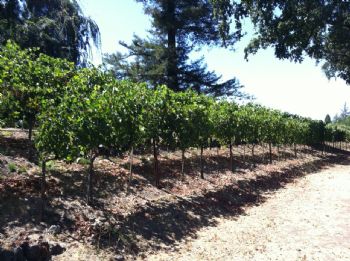 Then Friday night we went to this adorable little Italian place in Sonoma. We sat out on the patio under the vines, with a fountain nearby. It was quite lovely. After dinner, we went and sat in the square and just talked for a couple of hours.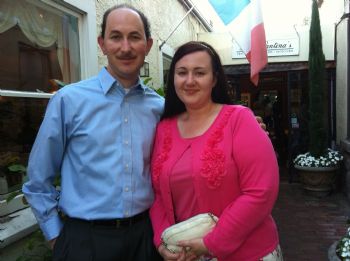 On Saturday we went to San Francisco - just my luck there was a marathon going on along the Embarcadero, so parking was horrible. Apparently there was also Giants' and 49ers games that same day. I haven't seen the city quite that crowded in a long time. After finding parking, we caught the boat to Alcatraz. You have to walk up a steep incline, which is the equivalent of 13 floors. I made it just fine, and was barely winded - I'm very proud of myself :) My legs weren't even sore the next day!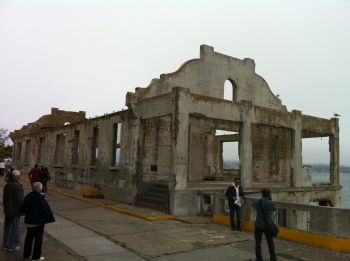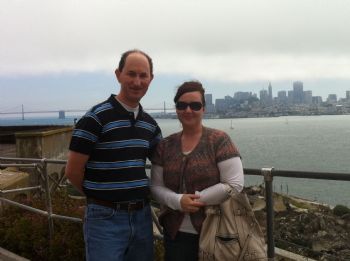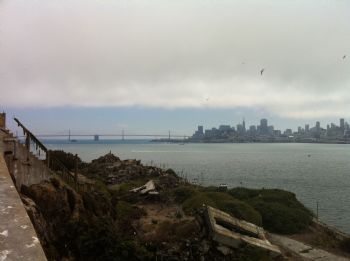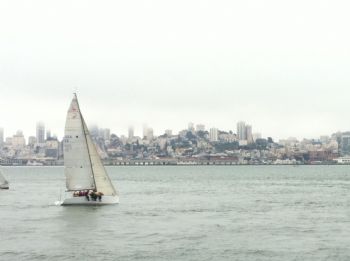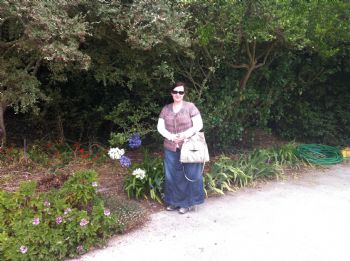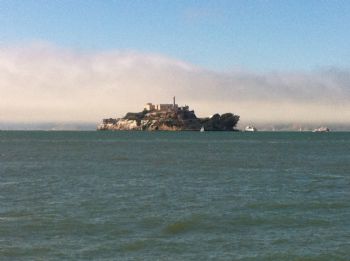 So we spent the day along Pier 39, walked part of the Golden Gate Bridge, then drove up to the top of Mt. Tam, which has some fantastic views of the Bay Area and Pacific Ocean (when it's not completely covered by fog that is). It was a long but fun day.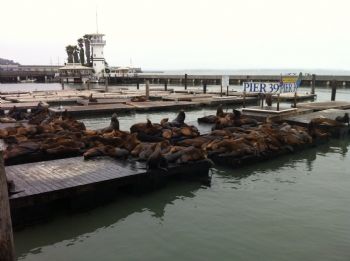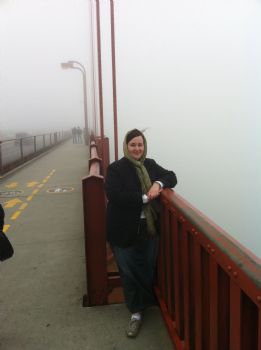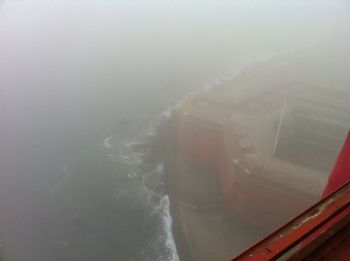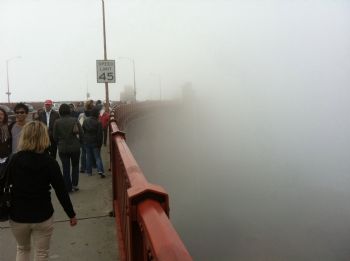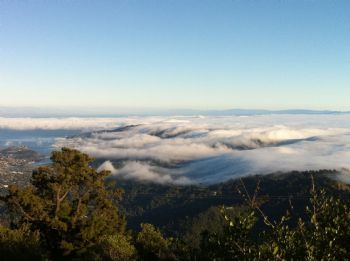 Sunday, we went to church, had lunch with my parents, then he treated me to an afternoon at the spa :) I had the most wonderful massage! Best I think I've ever had. Then dinner and an early night since I had to pick him at his hotel at 4:45am for an early flight from Sacramento.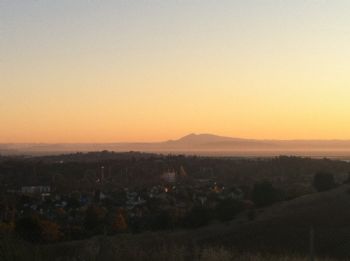 All in all, we had a very nice weekend. I think he still has some nervousness about the whole online thing to get over. But I think I have convinced him I'm a nice person, and not crazy :) We seem to be alot alike in some areas, and had a lot of fun together. Plus, it's nice to be around a true gentleman, that treats me special. I'm going to go to visit him in October, and I'm very excited. I've never been further south than Texas, so it will be fun to see New Orleans, and the surrounding area. We'll see what the future holds :)