| | |
| --- | --- |
| | BESSHAILE's Recent Blog Entries |


Tuesday, July 01, 2014
It's that time again - time to make my monthly resolutions. I'm pretty durn tired after the push of the past few weeks and the days at work in summertime are chaotic even when they're quiet. So I thought I'd let my two brains take charge of the July resolves. Let's listen in on them now.



So whadaya think about 2014 so far?



I don't think. I feel. You're always forgetting that.



I blame it on summertime. Even a pleasant summer like this tends to scramble the brain.



Yeah. I know. And I'm exhausted after the mad dash to put those 2 budgets to bed. turned out okay, though, didn't they?



Yup. Ya did good. I did good too. Now let's just hope the county administrator signs off on all the changes we made.



Yeah. He's still a dark horse. He makes me nervous. His voice is so soft I can barely hear him and he swallows the ends of his words. I always have to stop myself from becoming chirpy whenever I'm around him.



I've noticed. I also noticed that when you're uncomfortable you procrastinate. We could have had that budget squared away before the last board of supervisors meeting.



Well, you're in charge of the schedule, not me.



I know. I am thinking we need a better timeframe to work in.



Oh la. It's summer. Can't we just kick back some?



Yes. in fact, we'll kick back plenty this month because we have to use some leave or lose it. I've scheduled 2.5 days off already and I'm sure we can squeeze another one out of the month somewhere. We're even going to duck out early today and go have coffee with DR across the river today!



Really? Great! I love sneaking off early.



But to get back to the timeframe, the schedule, and our July resolutions -



Oh No. Please. I don't want time frames and schedules and to make myself Better. I already like us just the way we are.



Well - without vigilance, what we are going to become is anxious and fat. Do you like that?



Nnn-no but what makes you think we're going to get anxious and fat?



(Gives RB TheLook) Our track record, that's what. Whenever we are just slap dashing around we eat too much, stay up too late, get fat, and then go all stressfully miserable worrying about everything under the sun. Do you WANT to wear a size 18 again?



(Hangs head) No. (sighs) So. How do you plan to ruin the summer this year?



I don't plan to. I have an idea. What do you think about this. What if we spend 15 minutes every morning picturing heaven. In fact, we can make a list of heavenly scenarios, like a week at the beach or a hike through the snow. We can cut them into strips and put them in the surprise jar. Then every day we can pull one out and ... just Go There. Like a meditation. A Happiness meditation.



Oh my! and we could feel all the happiness that a week at the beach would give us? or a birthday party? or a shopping trip!



Yes. You get it - that's the idea. I think we've been so anxious and stressed and we're not done yet with the ThingsWhichMustBeDone. So we need the antidote to the slow poison of DOOTY.



I LOVE it! It's a FABULOUS idea!



(Grins and twinkles her eyes) I thought you would. And this can be our July resolution.



Yippeeee!



You know this means we have to curtail our morning computer time.



Yeah, yeah, I'm good with that.



Okay. Well, then. We have about half an hour before breakfast. Let's go make that list.



LOL - trust you to find a way to turn even something this fun into a list making opportunity.



Hey - we are who we are, right?



Yup. And I think we're a pretty neat guy.





Wednesday, June 11, 2014
I've been at this project, trying to eat EVERYTHING, meals AND snacks, using itty bitty bites, for 15 days now. At first I did it with gritted determination. Not grim determination, since it was sort of fun to see if I could do something 100% of an allotted time, and not gritted teeth because ... well, you can't eat at all if you grit your teeth.



Okay, sorry, the goof in me is leaking.

Anyway - dainty bites do not come naturally for me and often I have gobbled down a meal I KNOW is nutritionally and caloric-ly dense enough to have filled me up and I STILL feel like eating MORE. And we all know the result of THAT kind of eating.



So. The first 5 days were 100% successful because, well, the first 5 days usually are. They are the honeymoon phase of change. The next week was 82% successful - which is pretty good for me. But during these first two weeks, most of the pleasure came from succeeding at a challenge - achieving the procedural goal - ticking things off the list. Now, 2 weeks into dainty eating, I'm beginning to enjoy the actual act of eating my food slowly, in small, taste savoring bites. The rich blueberry flavor of breakfast yesterday became the delight of the morning. That low fat ice cream bar, nibbled AND tasted, gave me so much more pleasure than the usual MMM COLD SWEET GOOD! sensation I get from gobbling down dessert. It was so good, ONE was enough!

And that's the whole point of this exercise. There is really no lasting virtue in ticking things off a list. It is a nice way to get you going since it's a small physical act, easy to see and measure, but the goal was never to see how many checks I could put on a piece of paper. The point of changing my eating style was to reduce my size and increase my gustatorial pleasure. And the happy news is that, yesterday, at my official weigh-in, I was AT GOAL!



Lots of positive reinforcement here but I know that the old habit of gobbling isn't really gone for good. Yet. I can imagine situations where I would fall back into those bad ways. I'm still going to use the external structure of list ticking for a while - till eating itty bitty bites comes naturally. Besides - I want that new camera.



But, of one thing I am sure. Eating with small, taste savoring bites is an essential tool for me to stay at goal.

Happy Hump Day!





Sunday, June 01, 2014
Oh la - June already. I want to shout "WAIT! STOP! I'm not done with May yet!"

Only we don't get that chance.



And it's not that I am not looking forward to June. I just need a little more time to finish May. June is the last month of the fiscal year and I have to scramble to make sure I spend all my library budget but not spend a penny more than my library budget. And I need to do it, or at least encumber it, this year by some ungodly date like June 9 or 10. With much new paperwork.

Then there is some staffing activity - which also involves new paperwork and new procedures. And the last week of school tours. And the summer reading program. I feel like a cartoon character.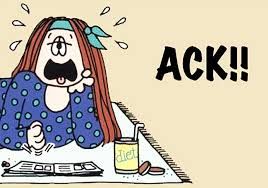 Okay - time for a deep breath.




It is all going to work out just fine. And the reward at the end will be GIRLFRIENDS VISITING!!!!!! That's not us - but there will be photos. Ha! I should have thought of this first since just thinking about it now is making me happy - and relaxed.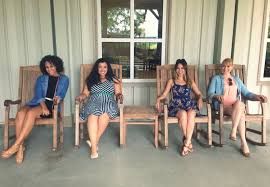 But with a new month it's time for new resolutions. Last month I was supposed to draw for an hour a day. I didn't quite make that but I did put in a goodly amount of time on drawing. The funny part was that - as my drawing got better I became afraid of it. As long as it was amateurish I didn't seem to mind practicing - but once it began to look like someday it would become really good - I quit drawing. I left the project I was working on out on the dining room table, always reminding me that I was supposed to practice - but I backed off of it many days.

Well. Any quest involves some doubt. That's the purpose of a quest. And even if I didn't draw 31 days for 1 hour a day - I did get this much done: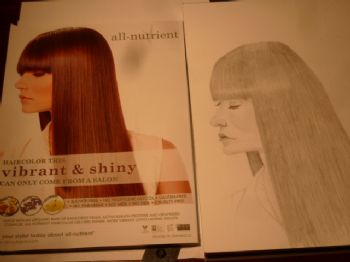 I have no tutor right now - but then - I am a librarian. I believe if it's in a book you can learn it and the book I'm using is by Lee Hammond. I like her straightforward explanations and solid, simple advice. She says that when she wanted to learn to draw people she bought a hairstyle magazine and drew every face in the book. Brilliant idea! So I bought one too and I picked the back cover photo because it was big and the woman has unusual lines in her face.

Why, yes. Of course we have her books in the library.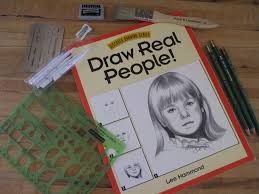 So. You can see that I am moving in the right direction. This isn't really an art discussion post - it is my June Resolution post so I won't go on about what I've learned - I will only tell you I have two resolutions for this month.

1. KEEP DRAWING
2. TAKE SMALLER BITES WHEN EATING

The first resolution needs no explanations. I want to get better - I need to keep practicing - besides - it's really fun. I learn stuff about myself even on days I don't draw - and eventually I will develop courage.

The second resolution has to do with a trait I would really like to eradicate - even at this late date in my life. Yes. Of course I have room for improvement. And a few days ago I decided that I would do something about my bad habit of gobbling my food. I know it stems from letting myself get so thirsty I feel RAVENOUS. EMPTY. ROAR. COOKIE MONSTER HUNGRY.

So I set myself a little goal - to go 5 days - 3 meals and a snack - eating only with itty bitty bites. If I succeeded (I did!) I could put $100 into the New Camera Fund. Alas. My beloved camera has a dog hair underneath the lens. To get it out I have to send the camera to the manufacturer. That costs $200. A new camera as good as this one costs $300. I did the math. I started saving. And on Saturday I had achieved my goal! (see those dark smudges? dog hair)




But 5 days did not a transformation make. It merely showed me that I can eat more daintily. To reinforce the new skill I will do this for every meal and snack for the entire month of June. 4 times a day, 30 days, 120 little check marks in my Daytimer. And each check mark earns one dollar. I think I shall go shopping in July.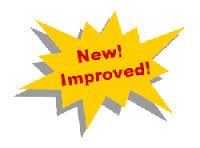 So there you have it. Coming in July - the New and Improved ME!






Tuesday, May 27, 2014
Whew. What a sweet long weekend of rest and sunshine, conversations and peacefulness.

And indulgences.

The scale is my friend this morning, but I feel sluggish and I KNOW I downed a lot more sugar than usual - a lot more sugar than is healthy. How do I know? Because my tummy is saying "ugh - don't put anything into me."

And it will be easy to eliminate the sugar. Even as I ate that fudge I knew it was a mistake. I was trying to eat my way into feeling like a party. (what does THAT say about how I define party? Must they all feel like a child's birthday party?) Heck, even as I BOUGHT the stuff I knew it was probably a stupid thing to do. Well - it is gone now and the store that sells the ice cream and candy I want to buy is complicated to get into via car so it's easy to drive past without stopping.

Besides - this isn't the blog post I really wanted to make. I'm just sayin' that when the tummy is saying "leave me alone" is a good time to think about tweaks and trims I can do to make it feel better. And something I've noticed about myself is that I tend to gobble. I take BIG BITES. I usually finish my food first. In part I think it's an image thing. It isn't polite to stare at people when they're eating so of course, nice people like us don't. The only time you see people eating is in advertisements. Like these:





Uh. No.

I know better. I was taught to take small bites, to eat like "a lady". But that was long ago in the Pleistocene era when I was a little girl. Time for me to be my own mama and improve my table manners. While I was eating dinner last night, it dawned on me that gobbling my food is a sure fire way to eat more food than I really want or need. I'd like to trim back a few lbs so that I'm below my generous goal weight. But in true Sparkpeople fashion, I want to do this gently. I want to use small steps, create a streak and reward myself afterwards. And I suddenly knew that a tiny tweak I could make - one itty bitty step would be to go the rest of this week - 5 little days - consciously eating all my meals with tiny bites (and tiny sips).

So. Just for the next 5 days - about 20 meals - I plan to eat daintily and stop when I'm full.
I'll track these little steps with check marks in my daytimer.
When I have 20 checks I will give myself a reward - which will be to put $100 in the New Camera fund.

and maybe the other reward will be that I eat a little more slowly and enjoy a little more completely, all those wonderful meals.

Back with a report on Sunday morning.










Saturday, May 24, 2014
The BACK STORY:

A year ago I reached my goal weight and weighed in at my Weight Watcher meeting within the goal range (2 lbs) for 9 fabulous months in a row! woo woo. So proud of me. Still so proud of that.

Since Christmas, though, and TheHeartAttack, and the serious cold weather, and the Bad Employee I Had To Fire, and the death of a cousin, and the New Administration with its New Rules, and the rotator cuff injury - you know - since life tossed me a basket full of lemons - I've struggled with the weight thing for 5 months now. Yes - I touched the magic goal weight a time or two, but I have not been able to stay there. Sometimes I've felt like a failure. Sometimes I've felt like a fraud.

The FRONT STORY:

Most of my time here on Spark People is spent reading Your Blogs, because you guys are the most amazing, inspiring, friendly, encouraging people I know. You have insights that blow me away. You discover ways of coping, ways of winning, and ways of triumphing that I can copy. You give me perspective and a new way of looking at my own situation that can turn my feelings of failure into sources of great pride and I want to thank you, one and all, for that.

Take my friend Steph-knee, who's lost ooodles of pounds and then found herself making friends with some old, bad habits and putting on weight again. "The biggest problem is that, what worked before (simply making a decision to get back on track and DOING IT) isn't working anymore. I need more, I need something bigger." she says in her blog post TIME FOR A REALITY CHECK:

www.sparkpeople.com/mypage_public_jo
urnal_individual.asp?blog_id=5697408

And if you follow along with her next few posts - you'll see she's found something bigger. But first she had to take the pressure off herself by shifting her focus to actually MAINTAINING her plateau instead of trying to shed lbs. I mean - who EVER read a weight loss article about MAINTAINING PLATEAUS??? And yet - isn't that exactly what you need to do when the world starts crashing in on you?

There is MOBYCARP who was kiboshed by an injury (ask me about trying to press two measly 5 pound weights with my barely healed rotator cuff - - yeah - not happening this week). He has THIS to say:

"Maintenance is not steady state. It requires adjustments from time to time. And once in a while, when Life Happens, the adjustments are more severe and more sudden than they have been in a while. Well, that's life. I need to deal with it, make what adjustments I know I need, and monitor the results to see if I need to make further adjustments. "

in his blog post MAINTENANCE ADJUSTMENTS:

www.sparkpeople.com/mypage_public_jo
urnal_individual.asp?blog_id=5701001
he explores the choices he has had to make now that he can't work out like he wants to.

No doubt about it - these are words I needed to read. I have loved being able to eat more, have a glass of wine today as well as yesterday, and just pound it off at the gym but it's not happening these days. I can still burn calories, but my upper body muscle tone is not what it was. I can only lift so much and I really need to be doing the PT exercises more regularly. I know this. I also know my schedule was totally whip-lashed by changes OTHER people made in my world - changes I have to find a way to live with. But till I find it - I need to make calorie adjustments.

Do I like this?

No.

Can I do it?

I better.

But then there are those feelings of failure - the sensation that I am a fraud because I'm NOT at my goal weight. I'm not even 2 pounds over my goal weight - and have been as much as 6 lbs over my goal weight and if you remember, in elementary school math we learned to average up once we got to 5!! Scary. But reading TINAJANE76 this morning made me realize that I am neither a failure nor a fraud. I am a success story. In her blog ADAPTING TO CHANGES

www.sparkpeople.com/mypage_public_jo
urnal_individual.asp?blog_id=5701239

She says "I've spent more time above my goal weight this past year than I'm comfortable with, but in the grand scheme of things, I've achieved even greater success than some magical number on the scale. I didn't let life's lemons get the better of me--and the resulting lemonade is pretty sweet. "

I still fit into the clothes I bought last summer. I even got 3 compliments on how I looked this week. Sweet. As sweet as Tinajane's lemonade, in fact. In the big picture of life - with the rotten stuff that's landed on my plate - to be only a few pounds higher than my goal weight is a pretty good thing. And knowing that everyone is fighting this fight - not just the weight and fitness fight, but the fear of failure one - fills me with confidence - confidence that we will all win so long as we don't quit.

That is why I read your blog. There isn't a THANK YOU icon big enough to express my gratitude. I don't know what I'd do without you.

























1 2 3 4 5 6 7 8 9 10 11 12 13 14 15 16 17 18 19 20 21 22 23 24 25 26 27 28 29 30 31 32 33 34 35 36 37 38 39 40 41 42 43 44 45 46 47 48 49 50 51 52 53 54 55 56 57 58 59 60 61 62 63 64 65 66 67 68 69 70 71 72 73 74 75 76 77 78 79 80 81 82 83 84 85 86 87 88 89 90 91 92 Last Page

Get An Email Alert Each Time BESSHAILE Posts