| | |
| --- | --- |
| | BESSHAILE's Recent Blog Entries |


Sunday, October 26, 2014
Whew. It's the 26th of October already! Less than a week left of this busy month that always includes so many events - birthdays, conventions, an anniversary. And this year, all happening while we're short staffed at work and Mercury is in retrograde!

As for the anniversary, usually I post a repeat story of How I Connected With Himself on my Other Blog. This year I forgot/didn't have time, but it's a sweet story and you can read it here:

likethequeen.blogspot.com/search?q=h
ey+baby

Most years I take this day off and we go out and celebrate - sometimes away from home, sometimes right here in our corner of heaven. 2014 was different - and fittingly so. The anniversary falls on my sister's birthday and this year it also fell on the night of the James River Art League's 50th anniversary party. This organization was born in our living room when I was 12 and Mama was its first president. In fact, in the booklet about the history of the organization was a photo of the first membership roster and I even recognized my old typewriter - the old Royal that Daddy gave me after he'd bought himself an electric typewriter. Oh how many homework assignments got banged out on that old machine. The font was as familiar as handwriting.

They planned to do a retrospective program that included photos and stories from those early years, so late in the afternoon, Himself and I drove off to the city to attend the party with the birthday sister and her husband. It was a lovely event. There was even someone who remembered those early days and could chat with me about Mama. Sister and I had shared some Mama stories with the speakers and they then shared them with the group. It was a sweet evening, the first time I've ever spent with my sister and how fitting to be doing it while talking about art and Mama and days of long ago.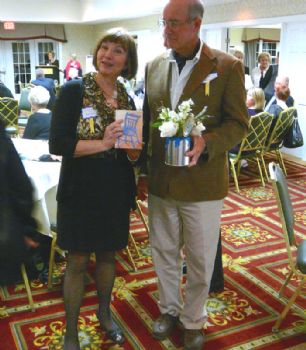 I even won a door prize - and so did ThePrince!

We followed that happy celebratory evening with a weekend of beyond incredible fun with Cousins T and C. Friday we drove back to Richmond to spend the night with the cousins and Saturday we piled into their big car and drove up to Farmville to ride the High Bridge Trail State Park again. I'd had the foresight to reserve 4 bikes the week before - after all - state park, glorious October weekend, perfect weather, yeah ... I didn't think we stood a chance as walk-in customers. There were only 4 bikes left at 10:30 and those had our names on them.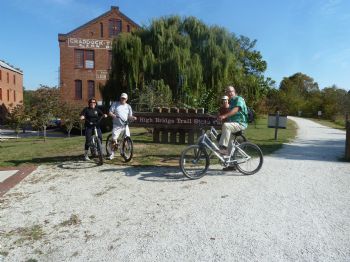 Pretty festive sounding October, huh? Well you ain't heard nothin' yet. With but a single weekend day to recoup after biking 22 miles and dining like it was our last meal at La Cucina (to die for food with generous - no, heaping - helpings) I jumped into this past week with a vengeance. There was a speaking engagement at a sort of near-by library, followed by a catch-up visit with dear friends. Then there was a 7 a.m. breakfast meeting where I did more library promoting. This was followed by 3 days of conventioneering in my number 1 tourist town, Williamsburg, VA. Alas. I never did get to stroll down the colonial part - which is my favorite - but I did get to wear a Martha Washington wig and emcee a quiz show. (somebody took a photo but nobody's posted it anywhere) And there was shopping therapy on the way home - including yarn - and a 40" Sock Rocket circular needle. I've been longing to try them and now I can, just in time for Christmas Sock Knitting!

Yesterday there was more travel, to a wedding of a beautiful girl cousin to the sweetest guy, put on by truly beloved family. The weather dot com guys promised us mild weather without any wind - after several blue but blustery days and boy did they deliver. Usually at weddings and such I take the photos - leaving Himself to do the fun thing with guys - but he did snap this one of me: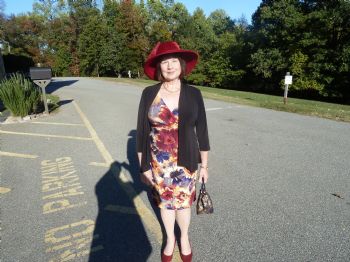 Yes. I am That Woman at every funeral or wedding. The one with the hat on.

And I ate up every last spare calorie I had for this week. Of course, I'd always intended to do that so I'd been trying, with some success, to save them. I am on vegetable soup and lean protein for the next 2 days. The feast was unusual but tasty and the cake was divine. As a rule I only really like the almond flavored, fine grain, pound cake type wedding cake. Obviously I was imprinted as a child about these things and frequently I am disappointed when brides get creative with their wedding cake. Not this time - not this cake. This was a Tiramisu Cake and it was out of this world. Different, yes, but a perfect blend of flavors that still had the taste of "Wedding Cake".

And so, after a whirlwind 10 days I am truly home at last. I plan to have a stern talking-to with my refrigerator. I am sure I can convince it to not play any dirty tricks on me. I am no where near goal - in spite of my good intentions and planning efforts. Perhaps I ought to have had good efforts instead of good plans, hmmm?

I'll take the rest of today to plot out more detailed steps to put me back in the happy goal range - because Thanksgiving is looming up ahead and after that - Christmas - and Bourbon Balls. It'll be interesting (at least, to me it will be) to see what I come up with.





Wednesday, October 15, 2014
Grrr. I wrote a lovely RB/LB blog but it got eaten due to erroneous html (even though I am sure I did NOT put in any html. Computers. Bah.

and of course you can never recapture a RB/LB conversation once it's lost. But those two brains of mine did come up with a plan to get back into my skinny clothes. I have a terribly busy schedule over the next 4 weeks with almost zero gym time. And the weight has been hovering between 4 and 6 lbs above my goal; just enough to make waistbands tight. Not a fun way to be dressed.

The plan is:

1. walk my dogs every morning unless it's pouring down rain.
2. eat between 26 and 29 points 4 days a week. (that's 1300 - 1450 calories)
3. Once a day write down how I'm FEELING just before I eat a meal - mostly it will be dinners but sometimes it can be lunch. I always know how I feel at breakfast - great, hungry but not starving. It's those two other meals that I need to get a handle on.


Not an elaborate plan but I think it will pull things into perspective. As for those brains - well, harumph.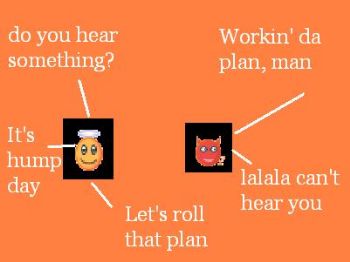 Saturday, October 04, 2014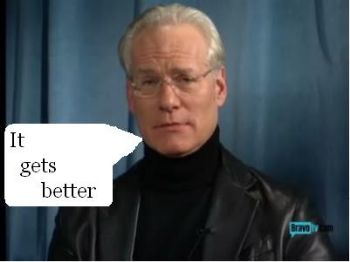 I

Tim Gunn and I seriously

the message of the "It Gets Better Campaign". In fact - the message need not only be applied to sexual orientation. It's a message of hope for all the world in all its troubles - packed with the power of acknowledgement, patience, bravery and perseverance.

For me, for this past month, it is one of the lifelines I've clung to - that certain and sure knowledge that no matter how black the time feels, "It Gets Better". And it has. Yesterday I hear Mama call down from heaven and say "Alright now. You've cried enough."

This is not the first time she's said that to me. I am reminded of a black bleak evil time in 1994 when I was summarily fired by Time. No recourse. No unemployment. No 2 weeks severance. My son grew up and went off to college. How I hated that. How angry I was and how sad. Being that boy's mom was without a doubt the happiest must fun super rewarding joy filled creative love infested job in the whole wide world.

You say I'm still his mom? Well, of course I am. But I'm talking about the 'you are responsible for a growing-up child' part of being a mom and my god that was fun. But when it was over - it was truly over. I'd finished my part in his development and he was off to pick up all those responsibility threads himself. I did have the good grace to tell him to Pay No Attention To The Nutcase Behind The Curtain. I didn't want to ruin his fun - I just hated it that my routine, my duties, my world was changing.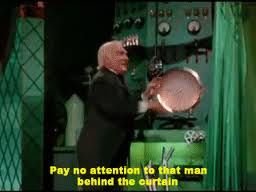 The day he left for college I sat at the bottom of the staircase and wept the copious sobs of the inconsolable. For hours. With dogs licking my tears away only to prompt a fresh wave of them. After a while the telephone rang and when I picked it up it was Mama. Her first words were "Alright now. You've cried long enough."

Note - she did not say I wouldn't cry more. She just knew it was time for me to start giving over to the rest of my life. It took me 2 years to do that and in that time the most perfect Himself in the world did not divorce me. He is a saint. I would have divorced myself if I could have. She also didn't say "It gets better" which would have been trite and cruel at that moment, coming from such an Important Person. But she could have. I believe that if Tim Gunn had been standing by me he could have said it and it would have comforted me.

But she did say "Enough". That was the message I needed to hear from her then - and yesterday, a lightness of being filled my body sometime around 3:30 or 4 o'clock and I heard her say those inimitable words again. And on light feet, with a dancing heart, I finished out a monumentally difficult work week with a perfect score of problem solving and went home to a loving Himself, some great cheese and a really good bottle of Cabernet Sauvignon.



So trust me. Or at least, trust Tim Gunn. It Gets Better.





Wednesday, October 01, 2014
I'm having a bit of a hard time these days and not just because I'm grieving my mother's death. THAT is normal. Other stuff is crashing into my life and panic mode is setting in. The brains are really upset about this so let's peek in on them and see what they have to say.

* * * * **



Oh La! October 1 already and I don't have a plan or any goals or even any clever ideas! I just ... I'm not ready! Wait wait ... oh.



But .. no. Don't wait. September was so very crummy. Move on Move on.



No. Wait Wait. Mercury is about to go retrograde! Fix that quickbooks software first!



No Let's get out of here! Come to me October-baby! anything is better than the past few weeks!



No! Stop Stop. We haven't finished the newsletter



No wait! Look out!



(shaking her head) Wh' happend?



(shaking her head too) I dunno Man - that was a smash up. Are you okay?



(checking her arms) I think so. You?



(feeling her head) Yea. Nothing feels broken



Well. Um. Sorry about that. I just realized how fast time has flown



Yeah, I understand. I felt like I was about to be sucked under



(smiling) or forward.



Yeah - and I am. we are. Time doesn't really stop, does it?



'Fraid not. And I didn't mean to throw us into a tizzy ... I'm just sort of well - I mean - here it is October and we don't have a plan!



Yeah yeah - don't go there again.



(chuckling) Okay - or at least - I won't shriek it at you. But I would like to know ... well, I'd like to know what we're going to be doing and .. also if there's anything you'd like that you're not getting?



Besides chocolate?



well, you're getting chocolate. But yeah. Is there anything you're not getting that leaves you wanting More Chocolate?



Hmmmm. Must be - 'cause most of the time I can sort of pass on the chocolate. We like it, ya know. But we don't have to have it.



I do know that - but ... why are we still 4 pounds over our goal weight? What's the story there?



(shrugs) I dunno



well, no. I am the one who knows stuff - or at least I'm the one who puts it into words most of the time. but you do know. You know how you feel."



(hangs her head and doesn't answer)




(sits quietly)



I'm tired



Yeah. Me too.



And I'm sad.



Yeah. Me too



And I'm feeling shaky. I'm scared there are more unexpected bad things waiting to jump out at me



Not surprised. Our mama just died. It doesn't get any worse than that



Well. Yes. But ... that seems a little excessive ... indulgent, even ... I mean ... we've lost important people before



ahh. but it's MAMA. And then, other loved ones are hurting and we can't help much .... don't you think the universal soul is a little achy right now from that



(thinks er no. feels a moment) Yeah. I guess so.



ah ah ah ... I can feel you withdrawing ... and I think you're getting anxious too



(smiles) You are feeling me withdraw? You?



ha ha. Yes. I have feelings to just like you are smart enough to think our way out of this funk. But I do have an idea....



(Grins a big grin) You always do.



So - I know you want to walk the dogs and it's getting late. And I also know we have to hold each other through this tough patch. AND I know that sometimes it's better to work from a structured framework so how about if today we make us a list of Things That Scare Us and then come back tomorrow and see if we can cross them all off that list with Solutions and Answers and Choices?



Yeah. That sounds like a good idea. I'm not quite yet ready to figure out why I'm so unhappy but I bet if I saw some reasons written down I might be able to identify them.



Yeah. Me too.



Then let's do it



done deal

* * * * * *

Hmmm. Well. It doesn't look like they have a solution but it does look like they have a plan to plan. That's going to have to be good enough for me. After all.... I am the sum of my brains.








Sunday, September 28, 2014
So I'm sitting here thinking "There's something evil about autumn coming and my mama isn't here to enjoy it with me" and immediately my brain kicks my heart and asks "What's evil about that? For that matter - when is the last time you enjoyed an autumn with your mama?" And I can't remember. And I don't know. About the evil that is. I guess it's evil because I want my mama. I want to go visit her. I want to laugh with her. I want to tell her risque jokes and then laugh wickedly till tears stream down my cheeks. I want to bask in the utter approval she gave me. I want to feel like I am the bestest thing in the whole world - and in spite of all the loving kindness other people give me - nobody could bestow approval like mama.

Sometime over the funeral stuff my older sister commented on some memory and couched it with "... and of course I'd do anything to win mama's approval." And those words sounded so weird. Because I always felt her approval. It didn't just flow from her - it gushed. I always thought she thought we were the four most perfect human beings in the world. I also felt her disapproval when it came - and I was willing to change to get her to approve of me. It's just that .... I didn't have to change very much.

YES. I know. But it is NOT true.

Each of us is goes through life with our very own personal filter. So when you say "I like that red dress" I hear one thing and my next door neighbor hears something else and you probably mean something entirely different from both of us. So when you throw THAT in my face just know that my filter keeps it out. I hear it but I don't pick it up.

And speaking of red dresses - or any dress, for that matter, (Look! A Bird!) I guess I owe my mama a thank you for making me finally buy a black dress. I do not look good in black - I look jaundiced. So I don't ever buy black and had to borrow a black dress for Daddy's funeral and I looked like crap in it, too. In fact, Mama told me over and over again ... like, till I was sick of hearing her ... how bad I looked in it.

Getting through that funeral took two rather extensive doses of retail therapy and on the second one I found a black dress that had reflective fake jewels sewn along the neckline and what do you know? Wearing it, I didn't look like I'd just risen from the sick. Truth is, I looked pretty good in it. Those sparkly things even worked when I put on a black jacket so I wouldn't freeze in the church. Best of all - it was from Dress Barn which is an inexpensive store. I didn't have to drop a bundle on a dress I will only wear to funerals. (and no. I am not 18 feet tall like that model so the dress hits my legs at a reverent mid-knee spot)




You have to know, though, that a good black dress with reflectors on it has to have a hat and in another store (Macy's ... you can usually count on finding something there even between seasons) there was a black hat. There was a BlackHat too - that was about as glamorous as a hat can be but it was really too fashionable and attention grabbing for a funeral and honestly I'd have to line it with some other color to wear it, but OMG, it was drop dead gorgeous, with a brim that swooped over your head from shoulder to shoulder like cathedral architecture and now that I'm typing this, and now that I've thought about lining it, I maybe ought to go back and buy it since I have an occasion to wear it coming up and wow - there I could wear it without looking too greedy for attention.

Love me some run-on sentences.

But back to the hat situation - there was a black hat. And it was a modest hat. And it was intended to be worn on the top of your head, tilted over your forehead slightly in a saucy slant but, ugh. When I wore it that way you could see every bag, every wrinkle and every droop in my aged face. Of course there is a happy ending to this shopping story or I wouldn't bother to write about it at all. This particular hat could be worn on the back of the head in a very 1940's manner that made a kind of halo around my head. This was how Mama always wore hats anyway or at least - it was how she wore them when I remember her as a young pretty thing. Worn that way all the ugly shadows disappeared and the rest is shopping history. I won't wear this hat too often - but whenever I have a funeral to go to that is not in the Dead-0-Winter this puppy will come out of its box.

Here's what I mean about the halo effect. No. I do not have a picture of me in the funeral hat.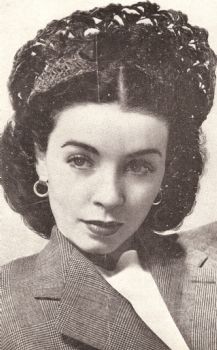 Gad, Wish I were that young again and ... you know .. I'd kinda like that hat too. And so would Mama.

Which is why I am nattering on about fashion when I'm really just puking with grief. Because Mama loved her some new clothes. It was something we shared deep within our souls. We loved the architecture of clothing. We loved the engineering of it ... how it could disguise a body flaw ... how it could cloak a body in those equilateral triangles that are the geometry of beauty.

We loved the color of fashion. We both of us were totally mystified by the Blackening of Fashion that has swamped Europe and is now blanketing even the brash colorful instincts of Americans. Mind now - even Not looking Good in black doesn't mean I am immune to it's powerful effect. How do you think the LBD ever became something that could be acronymed? Because black is a powerful color that Makes A Statement. Except - it doesn't any more because now that it's the only color anybody is wearing (just look at a street snapshot of London - my god - it's as dreary as a rain storm in a coal dust cloud) the statement is completely silenced. Black deserves to mean something. It deserves to be heard. It is just too darn bad that it's being drowned out by the lack of contrast with the rest of the rainbow.

So that's my take on the blackening of fashion.

But to get back to the fun part - Mama and I also loved shopping and I have a favorite little shop I like to drop into regularly just in case I see something new. And yes. I have entirely too many clothes and really wear only the same 20 favorite things all the time - but I LOVE to look at new clothes. And as long as Mama was around I could always just say "hmmm. Maybe I can find a little something for Mama". Only not any more. I dropped in on Friday night and the first thing that hit me was .. can't tell that little fib any more. I never get to buy Mama something new again. And I hate that. I hate it so much I'm tempted to go find me a little old fashionable lady in a nursing home and start buying her little somethings I just picked up when I was in town.

And actually - that's not such a bad idea. I think I will go by the nursing home in town and see if there is a little old lady who could use a new blouse....

Huh. You never know, do you. You never know when an idea will float to the surface if you jabber on long enough.

So. It's been a though week. But it's over now. or - almost. Tomorrow will be the "One week ago we buried Mama" day and then it starts receding. I'm sure this is not the last time I'm going to talk about all this stuff. But at least I've begun to talk at all. I've been pretty numb and frozen this week - what with Issues and Stuff that had to be dealt with. I've been wearing my armor of Normalcy. It helps. Doesn't feel very good, but it helps. Just know. I'll be back.



1 2 3 4 5 6 7 8 9 10 11 12 13 14 15 16 17 18 19 20 21 22 23 24 25 26 27 28 29 30 31 32 33 34 35 36 37 38 39 40 41 42 43 44 45 46 47 48 49 50 51 52 53 54 55 56 57 58 59 60 61 62 63 64 65 66 67 68 69 70 71 72 73 74 75 76 77 78 79 80 81 82 83 84 85 86 87 88 89 90 91 92 93 94 95 Last Page

Get An Email Alert Each Time BESSHAILE Posts