| | |
| --- | --- |
| | BER7506's Recent Blog Entries |


Sunday, January 19, 2014
Before the end of the year I joined the Emotional Eating SparkTeam in a 100 Day Weight Loss Book Discussion/Challenge. The book we are discussing is Linda's Spangle's '100 Days of Weight Loss.'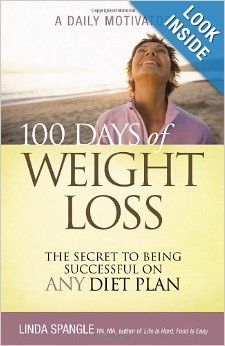 I bought the book well before we started, and fought temptation to charge a head. Instead, I checked out her website, got a spiral notebook that is recommended, and mentally prepared myself for about 2 half weeks.
We are on Day 19 & I can't believe how easy following this book is and how much I have learned in just 19 days!! In the mornings, I get my cup of coffee and read my chapter (it is 2 pages a day – if a busy mom can do it anyone can) do a bit of journaling (I am also writing my food consumption in my notebook) and carry on about my day with something new to carry with me/try/be aware of. In 19 days I have lost 7lbs!!!

Before starting this challenge, I have had some tummy troubles pretty much since October. I have been trying different things and once the challenge and working out set in I started feeling a little better, but not my best. I bought some Paleo book and decided it is time to bite the big one and see if it helps at all.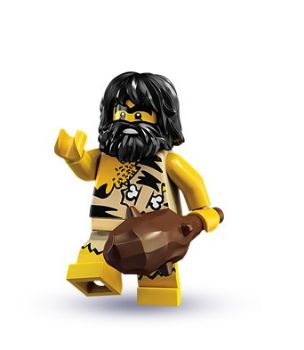 – The Paleo Diet or Caveman Diet for those of you that don't know is where you eat like the paleolithic or caveman did. Meat, fruits, and vegetables. No grains, sugar, or dairy. (Yes, I'm pretty sure the paleolithic caveman had coffee…no… no… they invented it – okay don't believe me on that, but I would like to believe that the night they discovered fire they made the first pot of coffee!)
So I toyed around with it for days no sugar, but I had yogurt, vise versa… still felt like crap… so this last Wednesday I told myself I was going to have to go in deep and follow it to the 'T' and see how it goes. 5 days in and I feel the best I have felt in 3 years!!!
This diet requires A LOT of prepping and making your own EVERYTHING (initial stocking up was pricing on the pocket!) But I am actually enjoying being in the kitchen cooking or as I tell my husband "creating" because I honestly have no idea how things will turn out! -Last night's creation: Paleo Pumpkin Pie and it was FABULIOUS!!
I just feel like after so long, I am finally finding "ME" – and it is sooo good to see her!!!







Wednesday, July 24, 2013
The past few weeks I haven't felt like I have been working out at all, but in actuality I have burning the calories UP!

We have been rock climbing on the weekends, (which is SO much fun & an item on my 2013 bucket list I can check off!) and spending a lot of days cooling off at the lake. My kiddos are learning to swim so I spend pretty much the whole time in the water treading or racing to different underwater landmarks. I have also been spending a lot of my time doing my new favorite activity: making electricity - but that will be another post



This all got me thinking. Weeks ago one of my 4 year olds and I went for an early morning jog - oh it was such a great jog. He made it a mile and we walked back hand in hand! I am not a natural jogger by any means so "good" jogs are seriously far and in between (maybe 1 out of 30 jogs). Later that week I went for a jog and it was a mess. I made it a 1/2 mile and turned around for home - struggling the whole way, and I have not been jogging since. Since then my workouts have been nothing but fun things incorporated into my day... leaving me with the new motto "If it feels like a workout- I'm not doing it!"

Jogging has always been a struggle for me, yet it is always the first thing I grasp too when I start a "new" workout regiment - knowing full well, I hate it, I'm not good at it, I get discouraged, and I quit working out because of it. So no more jogging!!!! It feels like a workout EVERY time I go out to do it.... and since I declared this as my new motto, I feel so much lighter and happier knowing I am not going to be torturing myself any longer!

Will I give it up forever? Who know! But for now - It feels like a workout so I'm not doing it!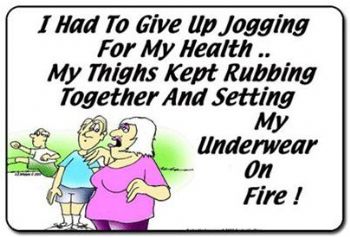 Monday, July 01, 2013
WOW! I can't believe it is July already... this Summer needs to slow down. Well lets get down to it!

June Goals were:
Track my food and workouts: CHECK
Blog once a week: FAIL
Drink LOTS of water: CHECK
Not weigh myself until July 1st: CHECK

June was about getting back into the groove of things not so much focus on the weightloss aspect that is why I never weighed myself..

July goals:
Loose 10lbs (I usually do 6lbs but I need to push myself)
Track my food and workouts
Drink my water
Take my vitamins
Weigh myself every 2 weeks


Hope everyone is having a healthy happy summer!!!





Monday, June 10, 2013
I sat down on Friday night and read a bunch of my blogs I have written on Spark. A recurring theme was happiness. I was so happy at the time in my life and I have really come to see that right now I am not happy...

For nearly 3 years I have fought with yo-yo dieting. I start off strong and then my motivation waivers. I find excuses in the things around me - my kids, my husband, where I live, our schedule and use them to stop myself. Keeping me in this viscous cycle of yo-yo dieting and unhappiness. I want that happiness that I read in my old blogs - even through tough times and stress I kept trudging through the workouts and lost weight, so I know I can do it now!!

I can't change the things around me; the excuses can no longer be the excuses because they will always be there tomorrow. But my happiness won't be unless I start working at finding it. I know I am happy with when I workout, eat healthy, and look good!!

I know it is the 10th, but I am going to set my June Goals:
* Track my food and workouts
* Blog once a week
* Drink my water and then a little more!
* Not weighing myself - going by how I feel or how the clothes are fitting!

If you blog and you haven't done it - go back and read some of your first entries and then some in the middle of your weight loss... it puts life in perspective!!!






Tuesday, January 01, 2013
2013 is going to be epic!! Com'on we survived the 2012 dreaded Mayan apocalypse after all ;) I have it set in my head that this yr is going to be so different and better than the last on all fronts of my life, and i hope you are feeling the same way. I recently bought the spark and the spark cookbook.... and i am starting over with fast break. I need to build on those little steps again to ensure i make my goals a reality. I want to share with you my goals and feel free to share with me yours. Lets cheer each other on, all things are better done together than alone!!!
JANUARY GOALS:
Exercise 30 min a day
Get my water intake- this one is crucial for me!!
Track my nutrition and fitness
Loose 6lbs
----------------------------------------
-----------

I am going to celebrate every 10 lbs i loose and not beat myself up or give up when i make a mistake. I want to make more friends on sparkpeople and hope to stay motivated together. I hate looking at my friend list and seeing that a lot are no longer active
I wish everyone a HAPPY NEW YEAR and wish you the best on your 2013 journey!
Amber



1 2 3 4 5 6 7 8 9 10 11 Last Page

Get An Email Alert Each Time BER7506 Posts