| | |
| --- | --- |
| | BEEHEALTHY2's Recent Blog Entries |


Tuesday, January 13, 2009
Okay. Either I have to get healthy enough so I no longer have Type 2 diabetes, or I have to learn how to eat with it. Actually, it's probably learning to eat with it and then, hopefully, getting over it. I think I'll ask around and see how others manage their eating so energy stays relatively high and more importantly, that there are no crashes. I hate when I fall asleep right in the middle of stuff, like driving (that happened a number of years ago and I'm being VERY cautious with meds now).

We are not all the same, so throwing the same meds at everyone is just plain silly (isn't it lovely to know one's physician may be acting "just plain silly" with your health?). From what I've observed (and observing is what I'm good at doing), diabetics need a different sort of diet -- not just healthy food, but on a schedule that differs from the typical three meals and a snack diet that gets pushed at everyone. I am *really* better if eating about every 1-1/2 hours, but how do I do that without getting too many calories, and while getting good nutrition, too? Actually, how do I do that and spend a little time on something other than cooking and eating? And, as I lose fat and exercise more, will that eating schedule change?

I have read a great deal of diabetic literature and never seen any of these questions addressed. In fact, I've not seen how a body's negative reaction to the meds-of-choice (on Actos, I had wild weight gains and adult acne like I've never seen before, ever!) might be dealt with. Actually, I've not seen anything that suggests that everyone who takes these doesn't just manage their disease beautifully with the help of these drugs. Now I'm finding that isn't true at all.

What I am realizing is that the combination of processed, fattening, nutrient-free food and the poisonous meds that are supposed to help deal with them, are killing us all slowly. That, combined with concrete-like land, water shortage, crazy heat, etc., is a recipe for slow death. I *so* want outta here! LOL



January 16, 2010
Good grief, a whole year later and although I did get out of that bad place, I haven't attended to my health since I moved. Okay, that's not entirely accurate. I am eating much healthier. Unfortunately, the healthier food tastes much better and so, clearly, I have been eating more of it. I am now at my all-time-highest weight

.

No more procrastinating. The weight-loss-better-health-fairy has clearly lost my address, so it's entirely up to me. As I said elsewhere on my home page, let's see what I can do in 100 days.




Sunday, October 26, 2008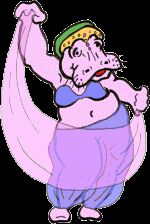 I just totally fell off the wagon. There are many reasons but who cares about those? The thing is that it's time to get going again. Today, I'm at 188.0 -- considering how bad I've been, that could be worse.

I got put on some diabetes meds (oral) and am crashing every afternoon, so I'm going to see a diabetic nutritionist (I hope) through the med center. What I need to do, I think, is plan everything, every little thing, and then shop for that and stick to it. I am also waiting for an appointment for physical therapy. I put on all this weight again after hurting my hip last February and for all that time, I am only now getting medical assistance. When I try to exercise, I make it a day or two and then, am bedridden with hip pain. So danged frustrating!

I could use some help with dietary planning for one (me) :-) Ideas, anyone?







Saturday, December 29, 2007
I've almost entirely stopped entering my food and weighing in. This is exactly how I've failed so many times in the past. Mind you, I'm still sticking to it and it does show, much to my surprise, but in a way, it is good that I can see what has effected this change.

I was doing everything and then, a guy with power came along and told me I read something into a post that wasn't there. Now, maybe the poster wrote something different from what she really meant, but reading and reading between the lines is what I am trained to do as a sociocultural anthropologist. I could have complained about what she posted but instead, I explained what about her post offended me -- and I got slammed for that. That REALLY turned me off on SparkPeople.

But this life changing exercise isn't about them, no matter that they intrude. This is for me, for my life and for the contributions I make, hope to make, and want to continue making -- my sister reminds me that a thug here 'n there doesn't make the whole organization rotten :-) Besides, I am still telling everyone how great SparkPeople is, so I just need to remind myself about folk like that and what ALWAYS happens, eventually.

Happy New Year to me 'n you 'n everyone!! May 2008 be everything a good year can be :-)





Thursday, November 01, 2007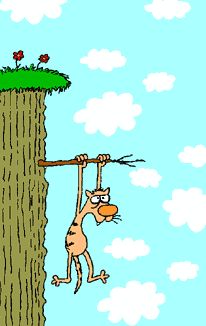 Dang, I thought my calories might be low today but they're actually in my range. What drove it so far up there so fast? I used a tablespoon of olive oil on roasted veggies and I had a small avocado on my salad at lunch -- the two made up almost 600 of my 1200 calories.

That veggie oils would drive up the calories to fast just blew me away!

Live and learn ;-)





Tuesday, October 30, 2007



Wow, what a crazy couple days! Test, errands, and of course, right in the middle of all that, a job offer. All great news but dang, all that stuff sure can rock your world!

Today's my birthday and for the first time since I was a little kid, when I heard the birthday song (in a card sent to me by a great niece, on Facebook), I got all excited, like when you know you're going to open some presents.

But this year, I know what my present is -- not *precisely* but I know it's about good health and in general, a good life. And because it's such a cool give, I hope anyone who reads this will allow me to share my gift with you. HAPPY LIFETIME!!!


1 2 3 Last Page

Get An Email Alert Each Time BEEHEALTHY2 Posts