| | |
| --- | --- |
| | BEECHNUT13's Recent Blog Entries |


Wednesday, April 04, 2012
So, our real estate agent let us know that we have to bring an additional $600 or so to closing because of delinquent bills from our past tenant - my uncle. So, my husband put a message up on his fb wall last night. He said the bill was like $280 and that it "wasn't cool" that my husband posted on his wall. I can't believe the narcissistic sense of entitlement. He has cost us so many thousands of dollars, and he thinks it "isn't cool" that my husband mentioned only a very small fraction of it on his stupid facebook wall?

So I posted this as my status last night:
Hey, Uncle Ronnie, since it "wasn't cool" that my husband posted on your wall about how the delinquent water bill is going to cost us extra at closing, I'll put it on my own wall. At closing we have to bring about $600 to cover YOUR delinquent bills. You also owed us over $3,000 in rent that you didn't pay for months and months. And you also owe money to Dad, Aunt Angie, and your own mother who you have been leeching off of for years. My husband had to clean your toenail clippings off of the floor in the living room, because you can't clean up after yourself. He had to scrape your filth out of that condo for nine hours. And your back sweat ate the paint off the wall in the bedroom. So you know what isn't cool? YOU. You f*ck over your family, and your own "baby niece." Hope you enjoy this. You're not "hard on your luck," you do it to yourself. I gave you a chance, and you screwed me. And it's not that part that gets me - it's your sense of entitlement that is really sickening. I'm so terribly sorry if this hurts your feelings - I know it must be very difficult for you. You're burning your bridges and running out of options. Go ahead and unfriend me, or I'll keep them coming.

Well, my Dad made a comment that he was embarrassed that this was on his wall and that he doesn't talk to him anymore. My father, who didn't go to my PhD graduation. I swear, that entire side of my family so so effed up, I hate them all. I don't know why I talk to them. I know I shouldn't hold on to bitterness, but every time I try and let some go, they just pile more bull crap on top of it.

****************

Because yesterday I ate like TOTAL garbage, I'm going to put myself on track today. I have all my food in my nutrition tracker already, with room for one small something else if I want it. I am walking to and from work. I am planning on going for a run later - though just a short one, because my quads are sore. I slept good, I have my clothes picked out, and I'm ready to make this a better day than yesterday.




Tuesday, April 03, 2012
Several "bad" eating days in a row...

"2. There's always tomorrow. No, not to start, but to improve! Having a bad day, whether it's at work, with your kids or with your partner happens all the time. But you don't quit your job, stop parenting or walk out on a relationship. So why do we allow ourselves to stop eating well or caring for ourselves just because of one bad day?" - From 11 things I've learned from Sparkpeople in One Year.

Today was a symposia day at work where students present their research. There was also a luncheon that served pretty much only crappy food. I had cheese and crackers, ravioli, fried chicken, biscuit, brownie... I did have a little salad and asparagus though. I got really tired afterward. Worn out. Like I desperately needed a coffee. That's what happens when you eat a bunch of sugar, salt, and fat.

Then I came home and ate some leftover ice cream from last night.

Doing awesome today. Go me.

Oh well - it is only one day. Tomorrow I'll change the post it on my bathroom mirror and it will be another day. And I can still do good-for-me things, like go for a walk, have a glass of water, do some strength training or yoga (I really really need to do that). And tomorrow is another day. I wouldn't walk out on Airin after a bad day, and I'm not going to walk out on myself either.

Tomorrow I'm going to:

1) Have my food planned out for the day, even though I hate doing that
2) Eat five fruits and veggies
3) Run (I'm due for a run)
4) Walk to and from work

And get right back on track.






Monday, April 02, 2012
Today I kicked my own butt: I walked to and from work (total = 2 miles) and I ran 2.66 miles (the second half of which is all uphill). We had ice cream tonight, which was a good treat.

We found out that our commencement speaker is Pat Boone. Hooray, a racist, sexist, anti-liberal homophobe. Great choice. I'll go to support my students, but I'm not happy about this at all.

The first offer candidate emailed me this morning to ask questions about how I negotiated my pay and payment of moving expenses. I guess she is still interested, and is trying to negotiate. I'm still hoping my candidate will get offered the job, but my hope is getting smaller.

I don't want to have to let him know he didn't get the job... that's going to be tough. Ugh, and even worse is that he would have had the job, if we all voted. Well... he might still get the job. I still have my fingers crossed.

I am so tired...

Come on... tell us no... then let's pick my candidate... willing it to happen...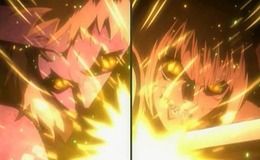 Sunday, April 01, 2012
Read this in a DailySpark Blog: "One thing that seems so common with so many of us is that our minds, over time, have been pre-programmed for failure. We have been tossed around by the yo-yo so many times that we no longer believe it is possible to change things. Yet something still is never extinguished, hope against hope, yearning for change, refusing to believe that the yo-yo is all there is."

I also fear the yo-yo, because it's been haunting me for so long. Just when I think I've gotten away, BAM, it's back again. Just when I think "This time is different!" it says "Aha! Caught you off guard. Here, have some cookies" and before I know it, I've been sucked back in to the vortex.

I'm not one of those people that say "Oh, I've blown it. I'll start again next *whatever*". I'm one of those people that is pretty much always trying, but never doing very well, or sometimes doing well and then not doing well again. Always struggling, never achieving. I never "give up" and "eat whatever I want." I am always trying, at least a little bit. And yet, I am still quite puddly, puddlier than I was a couple years ago, just as unhappy with my body as I was last year, always yo-yoing. Sometimes the yo-yo is more dramatic.

All this struggle, never progress.

And deep down inside, I know that this time might not be any different. Deep down inside, I know that this time, it is likely going to be another yo-yo. That things will get busy, and I won't be as vigilant (but still won't actually *give up* or *eat whatever*), and all my hard work will be undone. Or that I just won't be working as hard, and will slip back into eating more calories than I burn, or putting off working out for a day, and another day, and another day...

I have little faith, I know. And I also know that if I was actually consistent, that I would get fit. But that's the problem with me... I am too damn realistic. Realistically, this is probably just another cycle on the old yo-yo. Realistically, I will probably spend my entire life cycling between trying a lot and trying a little, and never really being happy with myself or comfortable in my own body. Realistically, if I just gave in and ate what I wanted, I would get to be really fat and that this is the best I can do.

I'm not as "strict" with myself as I should be, I guess. And if I wanted it "bad enough" I would work harder. But why go balls to the wall if I'm just going to slip up and slack off later? Why not just do a half-arsed job now and end up in the same place anyway?

(No, not in a bad mood about this... just trying to think it out.)

Something about the small steps really does resonate with me though. In January, I was feeling pretty crappy. I had back pain - a lot - from when I fell during the Warrior Dash. I wasn't running, I wasn't exercising regularly. The holidays just ended and I was feeling gross. I went to the orthopedic doctor, and he gave me some back exercises to do twice a day.

I didn't follow it as closely as I should have. I was supposed to do them twice a day, every day. Some days I did, sometimes I skipped. But I honestly told him I did about 60% of what I should have done. At first, I was in so much pain during my exercises, but by the end, I was doing them easily. I consistently - though far from perfectly - did those exercises for four weeks, and suddenly I was better. By the end, I didn't even need my anti-inflammatory anymore.

But more than that, having the consistency of those stupid little back exercises gave me self-efficacy for exercise and eating right again. And I started tracking my calories, and I started running again (my Runner's World subscription helps too - you can't subscribe to Runner's World and NOT run - that's lame!).

I'm not doing a particularly good job. To be honest, I only run three times a week instead of four. And I probably only eat in my calorie range half the time. But every day, I change the post-it on my bathroom mirror - today will be "4/1 -- Day 29 -- 274"). Forty-three pounds in 43 weeks. That's about 317 days total, but my math is terrible, so I might have miscounted a couple days in here. I'm 29 days in, but I have 274 days to go. Every day I change my post-it, that's consistency. I am remembering my goals and I'm not giving up. Even if I do a crappy job - I'm still making progress because I'm still staying consistent in my focus.

If I'm on Day 29, to be on target, I should have lost about 3.5 lbs. And I'm not doing a very good job, but so far, I've lost sort of close to that. I had a lot going on with work, taking candidates to dinners, being stressed out, etc... But, I started at 178, and I am definitely at 175 or less - even with my period starting. The other day I was 173.7, so I'm not doing to bad.

If I can consistently do an OK job, and maybe even get a little better, I can hit my fitness goals. Sixty percent is better than 50%, and 80% is even better. And as long as I'm consistently doing a little better, then I can eventually get there.

Instead of yo-yoing between 90 and 20%, I could just yo-yo between 60 and 70%. Sounds lame, goes slow... but at least I wouldn't try so hard and get so ticked when I do eventually slack off a bit.




Saturday, March 31, 2012
I'm leaving this afternoon to clean out our condo - which will no longer be our condo on Friday at 10am! Neither will $14000 that I have to bring to closing. Or the $32000 I lost already... aw yea, I'm a winner!

Oh well.

We're also going to my dad's wedding. I considered not going, because as previously written, my father didn't go to my PhFD graduation (you can guess what the F stands for):
http://www.sparkpeople.com/mypage_public
_journal_individual.asp?blog_id=4626041

Missing it would serve him right... actually, graduating with one's PhD is sort of a bigger deal than your third marriage to the woman you have been living with for over 2 years anyway even though you still constantly complain about your second wife. My father is such an arse. It would be good and passive aggressive, and I looooooove passive aggressive.

But I'll probably go anyway. Being a selfish jerk comes so naturally to him, I'm sure he didn't do it on purpose.

*******************

Yesterday I was reading newly posted blogs, and there was a girl who was just tearing into herself - worse than what I ever do. And she kept saying "I don't know how God could stand my fat body" and "God must be punishing me for not giving him the glory" and a bunch of really creepy guilt evangelical stuff. And I felt really bad for her, that she was doing this to herself, because I also feel bad about myself from time to time, AND I used to be fearful of my parents' god the same way, that the big ol' skyfairie would come down and take away my best friend because we were so close and god would get jealous (my best friend did, actually move away).

First, I did admit that I was an atheist, so I have a different perspective on what she's saying. So I told her that wherever she said God to replace it with You because she was beating herself up and trying to punish herself. And that she was in control of her own body and her own self-worth. (Basically, that she's pinning all of this on some imaginary guy, when it's all completely in her own power to fix it. Though I didn't say that.) And finally to love herself because she's the only self she's got.

And you know what? That bi+ch deleted my comment.

Maybe I could leave something a bit more appropriate to someone who is so irrational and judgmental of herself and others:

"I'll pray that you and God don't find yourself so repugnant anymore."

***********************

In my pay stub envelope yesterday, the college included an insert promoting something about parenting from a Christian organization in town sponsored by both Focus on the Family and our college. I'm disgusted. Focus on the Family is a hateful organization which contradicts many of the ideals of our college (for example, our college is a Safe Place for LGBT's, whereas F*ck Us on the Family says that homosexuality is an abomination).

Our union president (I am so glad our small liberal arts faculty are unionized) sent out an email asking members if they were irritated/felt discriminated against by the flyer, so I said that I was annoyed, that I have strong, negative feelings about Focus on the Family, but that I didn't really feel discriminated against. I guess we're going to talk about it at Monday's union meeting, but I'll be giving an exam to a student who always runs over, so I don't know if I'll be able to go.

There is just way to much Jesus in this town. We have 72 churches for a population of 20,000 people. Our county went to Rick 'Frothy' Santorum in the primary. By a landslide. It makes me uncomfortable. They're not nice Catholics either... they're the really creepy legalistic judgmental evangelical Christian sorts. *shudder*

Heh, I guess I've been judging, haven't I?




First Page
1
2
3
4
5
6
7
8
9
10
11
12
13
14
15
16
17
18
19
20
21
22
23
24
25
26
27
28
29
30
31
32
33
34
35
36
37
38
39
40
41
42
43
44
45
46
47
48
49
50
51
52
53
54
55
56
57
58 59 60 61 62 63 64 65 66 67 68 69 70 71 72 73 74 75 76 77 78 79 80 81 82 83 84 85 86 87 88 89 90 91 92 93 94 95 96 97 98 Last Page

Get An Email Alert Each Time BEECHNUT13 Posts