| | |
| --- | --- |
| | BADMAMMAJAMMA1's Recent Blog Entries |


Sunday, August 08, 2010
Hello fellow Sparkers

!!

I logged on to do my daily sparking and all be darned, little ol me has been made a SparkPeople Motivator!!!



First of all I would like thank everyone who nominated me!!



Mostly I have to give thanks to all my Ruby Lite Friends. I am grateful for all your love and friendship. I have felt loved, motivated and inspired by all of you!!!!!!

*Commit yourself.
*Tell the truth.
*Trust yourself.
*Pain ends, and so does everything else.
*Laugh easily.
*Cry easily.
*Have patience.
*Be willing to be vulnerable.
*When you notice that you are clinging to anything and it's causing trouble, drop it.
*Be willing to fail.
*Don't let fear stop you from leaping into the unknown or from sitting in dark silence.
*Remember that everything gets lost, stolen, ruined, worn out, or broken: bodies sag and wrinkle: everyone suffers; and everyone dies.
*No act of love is ever wasted.

This an excerpt for "When Food Is Love" by Geneen Roth

Treasure Your Life
Carol







Sunday, June 27, 2010
Hello everyone out there in Sparkland



I must admit that the mean girl in my head doesn't think there is much of a difference between the before and after pictures. I know there is, I FEEL IT!! but looking at the pics I still think I look fat. I know it's just that Mean Girl in my Head!!! So.... here they are......

BEFORE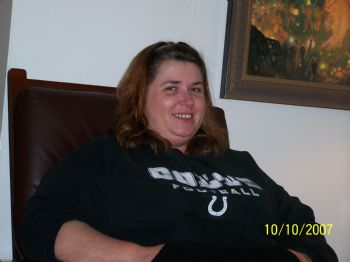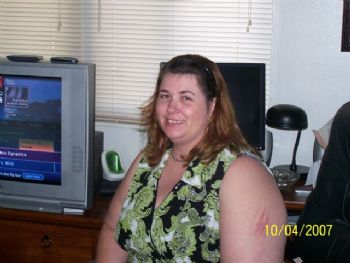 AFTER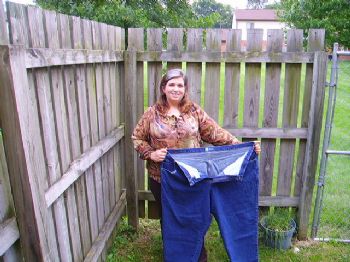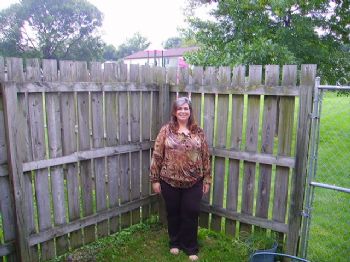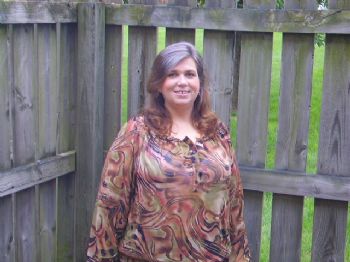 Here are a few of the numbers when I started I weighed 350 Pounds, now I am at 230. I had lost 20 pounds before Sparks.
I was a size 28-30 I am now a size 18............Today I fit into a size 16 but it was just a tad bit too tight but I got those darn pants on!!!





"Every time you 'use' food, you leave yourself. You walk out the door and leave yourself starving. At least you have an avenue into your inner world. Your eating can become a sign that you need something-even though you don't know what it is or how to get it. Rather than viewing it as a seizure that overtakes you and propels you toward food, you can use it as a barometer between you and your non-physical hunger." Geneen Roth

Treasure your Accomplishments!!!
Carol






Saturday, June 05, 2010
Hello everyone out there in Sparkland!!



My News first.. It's been a Year since I started this Journey of putting me and my health at the top of my list. 1 year ago I weighed 350 pounds, today I weigh 235. I year ago I smoked 2 packs of Cigarette's a day, today is my 1 year anniversary and not 1 Cigarette in a whole year!! 1 year ago I couldn't walk up my street without wanting to sit down and take a break. Today I am doing 5 miles with medium intensity on an Elliptical machine. 1 year ago I had Sleep Apnea, High blood pressure, borderline diabetes and so on.., today all GONE!!!

I am so grateful for the way I feel, I feel as if I can do anything that my destiny leads me too. I am very proud of what I have achieved and I am very grateful that God allowed me the privilege of having this body. I am a living Miracle of what all of our bodies can do, it's a great honor to witness that everyday.

I would also like to share a great Book I have just read WOMEN FOOD AND GOD. I loved loved loved this book. It has given me greater insight about myself and why I am a Compulsive Overeater. Here is one of my favorite passages in the book...

"If you wait until you have Toni Oliver's eyes and Amy Breyer's hair, if you wait to respect yourself until you are at the weight you imagine you need to be to respect yourself, you will never respect yourself, because the message you will be giving yourself as you reach your goal is that you are damaged and cannot trust your impulses, your longings, your dreams, your essence at any weight. "

Here's a link to Amazon www.amazon.com/Women-Food-God-Unexpe
cted-Everything/dp/1416543074/ref=sr_1
_1?ie=UTF8&s=books&qid=1275768046&sr=8-1

It's an easy read, I read it in a day and a half. This book fits right in too the OA principles we are discussing on the OA Threads just another perspective. Check it out.

I have noticed something that I guess has bothered me about my new job. I find that when people find out about my weight loss they are distant after that. I have always been one of those people that everyone liked. It seems like now people keep there distance??? For Example: I eat lunch alone everyday people don't sit at my table, they rarely even chat with me and when they do it's usually some comment about what I am eating and how healthy it looks. I have had to tell people please don't take it personally but I don't do sugar and I try to eat as healthy as possible. You know they still try to give me donuts and Candy!! There is one older Gentleman that I have chatted with from time to time. He's a diabetic so we have talked about food here and there, so he knows how I feel about it. He will literally come up too me and try to give me donuts!! Then laugh at me when I tell him "No Thank You" Has anyone else ever noticed this behavior by there family, friends and Co workers???

I would like to end on a happy note. A couple of days ago my daughter and I went to Old Navy to try on Pants. I can wear a size 18!! Last year I wore an Old Navy Size 4x (28-30) barely. We also went to Lane bryant to buy me some new bras last year I was a 48 F now I am a 40 DDD. It's amazing how much your body can change in a year. I feel so blessed to have experienced it.

Love You all
Carol.... Treasure Yourselves, You are Worth the Effort!!







Wednesday, April 14, 2010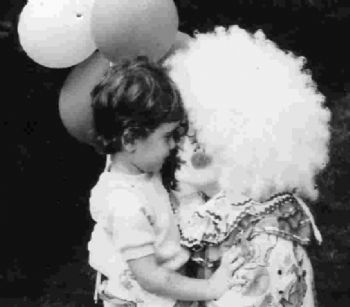 I read this in a book the other day and loved it so I thought I would share the quote with my Spark friends. This is from Broken Open by Elizabeth Lesser.

We are bozos on the bus,
So we might as well sit back
And enjoy the ride.
--Wavy Gravy

If you think about how many times in life we all want to be part of the nice bus, the bus where everyone is a perfect size, have all their hair in all the right places, are never a bad parent, and never say mean or dumb things. I use to think I wanted to be on that bus. The truth is that bus does not exist, some people try to act like it does but they are just lying to themselves.

I find it freeing to know that I am not on this bozo bus all by myself, I have messed up a lot in my life and it's nice to know I am not the only bozo here. Isn't it great to know that the perfect bus with all the cool people who know everything and exactly where they are going ---- is all filled with bozos: Bozo's in drag, Bozo's with Secrets.

As I bump along this potholed road lost as ever, as I travel through the valleys and the hills of my life I find myself among friends. We just sit back and enjoy the Ride.

Would you like a Ride??





Monday, March 22, 2010
Have you Heard? I am a co-leader on Rootin for Ruby's Women's Fat Night Team!!



Change4Freedom and I are going to be working and posting questions on The 12 Steps -OA Threads. I truly believe in this, there is not a decent program out there for addiction that doesn't incorporate these 12 Steps in one way or another.

I know that I Carol have this Disease we call Addiction. I have found this to be very freeing and a relief. I am not crazy, it is way more than me not having any willpower. I have come to accept my brain is different, it creates a need in me that I have to learn to manage. I will learn too manage it with the love of my family, my Sparks Family and my Higher Power.

So, Come on over to Rootin for Ruby's Fat Night Team, Share some of your thoughts, or just read ours what ever you are comfortable with is fine.

My dear God,
I have navigated my life
into a hopeless whirlpool.
How can I set upright
all I overturned,
renew all I have damaged ,
repair all I have destroyed?
Only you can help me,
dear God.
Without your help,
I have no hope.
Help me
heal my life.

Here is a Link for Rootin for Ruby's Women's Fat Night Team

www.sparkpeople.com/myspark/groups_i
ndividual.asp

Treasure Yourself
Carol



1 2 3 4 5 6 Last Page

Get An Email Alert Each Time BADMAMMAJAMMA1 Posts