| | |
| --- | --- |
| | AZUREBABY's Recent Blog Entries |


Tuesday, December 17, 2013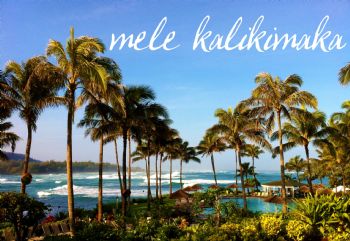 Mele Kalikimaka!!!





Holiday Luau on Azure Destinations from Dec. 23rd - 29th!

This is for anyone who would like some support and fun over the holidays during the BLC break. We welcome one and all!

www.youtube.com/watch?v=1FWNcgcosMY


Please sparkmail jenshaines if you have any questions!













Sunday, November 24, 2013


Thanksgiving Party on Azure!

Come join us for a turkey luau filled with healthy fun and games! This is open to any individual member of the BLC - just come on over and play for a day or for the week!

T - (Weds 27th) Trot your way through the day - what stress-relieving exercise can you do today to help with the stress of prep/travel/family/having kids home driving each other crazy, etc., etc.?


H - (Thurs 28th) Help yourself, (but not too much) - strategy to keep eating under control at the big meal (and post if you have time)


A - (Fri 29th) Aftermath - post your favorite HEALTHY leftover recipe (from any holiday)


N - (Sat 30th) No Defeat! (What can you do TODAY to get back on track - exercise? foods?) what did you do to stay EXTRA healthy today.


K - (Sun 1st) Kinetics - have FUN with your family or yourself or your pets or friends by doing something unique that moves your body

S - (Mon 2nd) Sink into the rewards of having gotten over the feast and its aftermath in a healthy fashion - Post your three most helpful things from the last week.

! - (Tues 3rd) What is something you are most excited about for the upcoming week that will improve your health - post and reflect!

Special surprises, goodie prizes, QOTD fun, and, of course, silly quizzes, cute Cabana boys, Sandy's flying monkeys and great tropical drinks!

If your Thanksgiving week is looking dull, or if you celebrate and wondered where the rest of your team went - come hang out with Azure and PLAY!








Wednesday, November 06, 2013
First off, Azurebaby is apologizing about the lateness of these results. The Azure team co-Cappy in charge, Jenshaines, had a few hiccups in the past couple of weeks, so she and I heartily apologize for this untimely post!

However - we had a GOOD turn out, and the teams that participated did very well, especially....






THE NAVY NINJAS - NUMBER 1 at 100% PARTICIPATION!!!!








GO NINJAS!!!

Here are the results by team:

1. Navy Ninjas 27/27 - 100%
2. Sunset Stingrays and Violet Venus tied for Second: 22/24 – 92%
3. Onyx Outlaws 23/26 – 88%
4. Crimson Butterflies 23/29 - 79%
5. Azure Destinations 21/28 – 75%
6. Camo 15/23 65%
7. Mighty Mocha Hunters 13/21 62%

For some of these teams, this was an "extra" optional challenge (such as Camo) – this was all in fun and to support more of us getting healthier, so GREAT for everyone who chose to participate!












Thursday, October 31, 2013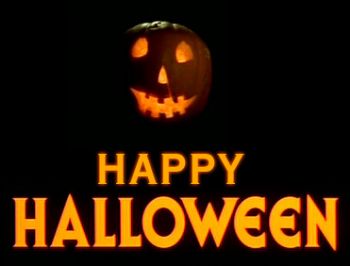 First of all, THANK YOU to everybody who participated!

As usual we were SO impressed with all of the creativity!

As usual there were a few of you who we could not adequately judge because your page was private or your decorations were missing by the time we got there

a trick by one of your competitors, perhaps?



We had over 60 entrants this year!



In the

Spookiest Category

First Place goes to KRZYKAT3!
Second Place goes to KAT15668 AND BEACHLVRMI
Special Mention to KAT15668 for most consistent message

In the

Silliest Category

First Place goes to BLONDE2B
With a three way tie for Second: HAWTGRANNY2014, MELP06 and FIT_MELISSA
Honorable Mention goes to KPACE7 for Most Painful Jokes!

In the

Movie Memories Category
First Place goes oto KARLARAMA
Second to KELLYFROG
and Third to MOBILENANCY

Then of course, we had over 40 entries in the OTHER Category. (This means next year we need better categories)

In this category, we are going to list our favorites (in no particular order). Please stop by and show some love for YOUR favorites!

SPACEYSTACY
MAGS650
PARASELENIC
2BERUNNING
CRAFTY1960
-THINQ-
BONNYSPARKGIRL (above and beyond award - she included a blog!)
MOM-MOM3
MOMMY2TWO07
ARKPLE (Most patriotic for BLC team)
4EVER21B
BLACKROSE_222

See you NEXT YEAR!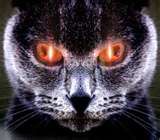 Saturday, October 19, 2013
Next weekend (10/25 - 10/28 ) Azure Destinations

is hosting a FRIGHTFUL 5K and a Sparkpage decorating contest!

Sound like fun? Suggest that your team join us OR join on your own!

There are TWO parts to this challenge and you can do both or either one.

FIRST

any time over the weekend, WALK or RUN a 5K (3.2 miles)! If your team isn't playing, do it on your own in addition to your other workouts.
Post your

right here in a response to this blog!

If you want to join us but cannot do 5K all at once? That is OK! Break it up and walk and extra mile a day (around 2000 steps)











Even if the 5K just isn't your thing, you can still have some fun by joining us in our Halloween themed Sparkpage Decorating Contest!

You have until Sunday, 10/27 to decorate your page and announce your participation RIGHT HERE, by responding to this blog!

Here are the rules:

1. ANNOUNCE your participation by responding to this blog. TELL us which division you are entering:
- Spookiest
- Silliest
- Movie Memories
- Other (you tell us)

2. In order for your page to be considered, you MUST have Halloween decorations on your sparkpage until 10/30 for judging (and until at least 11/2 to allow everyone to stop by and see your creativity).

3. Don't just change the background! Our judges will look at the WHOLE thing - the title, first paragraph and all pictures on the page.






1 2 3 4 Last Page

Get An Email Alert Each Time AZUREBABY Posts