| | |
| --- | --- |
| | AY_BEAUTIFUL89's Recent Blog Entries |


Friday, October 10, 2014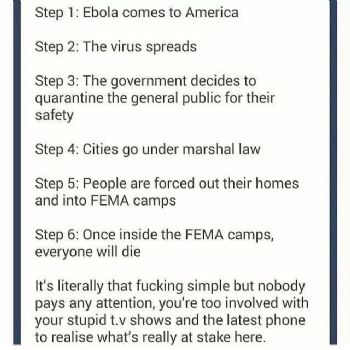 I saw this on Facebook and it drew my attention. I'm not a conspiracy theorist, but I do think carefully about things.

I'm not sure how much "truth" there is to this, but I do know that there are thousands of portable coffins throughout each state. And I also know that, if this were to happen, that we have plenty of other things to distract us from noticing.

Now, hypothetically, if ebola does not experience a massive outbreak in America, can someone PLEASE explain the coffins? It saddens me to even think that anyone could plan something so crazy in the name of population control or anything else!

I post this to make this conclusion: Conspiracy or not, it is time for us to get our lives together and prepare to go home and meet Christ.

I can't sugar code it any longer. We know when we're doing wrong, whether we want to deny it or not. Whether we want to say that some diety exists or not. We've grown so comfortable that we don't like for our sins to be called out. But our comfort is the very thing that will cost us our souls. The end is now. May not RIGHT NOW... maybe in 3, 5 or 10 years. But I love you, so I want you to know you should get yourselves together and help your friends and loved ones also.

THIS LIFE IS NOT OUR END GOAL. Think of all the hurt you've experienced. Think of the loved ones that you've lost, and the sicknesses that you endure. This can't be it, can it? Would you want this to be all that there is to life?! Working day in and day out!

Anyway, whether this is true or not (ebola conspiracy), it's time to get ourselves in order and to stop walking on egg shells trying to save ppl's feelings and start worrying about them being saved!




Saturday, September 06, 2014
hi everyone!

I've been doing a lot of cooking (esp. from scratch) this past week. I'm trying to eat healthier and to monitor what is going into my food. Well, here are some pics!

Spaghetti Prep (homemade spaghetti sauce & breaded chick pea meatballs)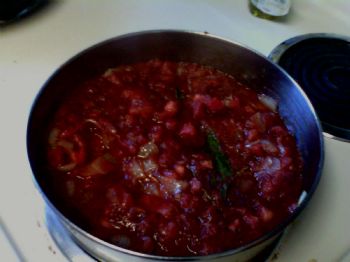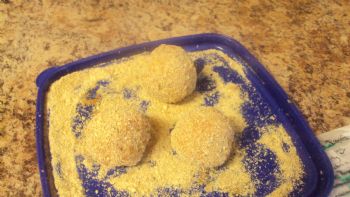 Honey Oat bread (from scratch)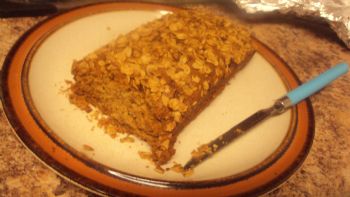 Vegan pizza (dough and sauce from scratch)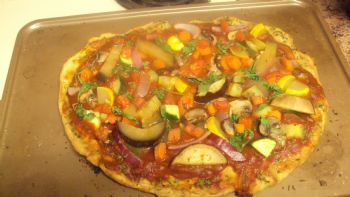 Pics from last night's bible study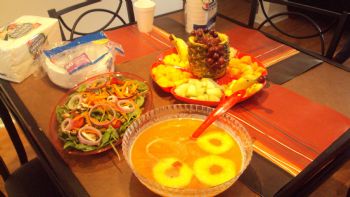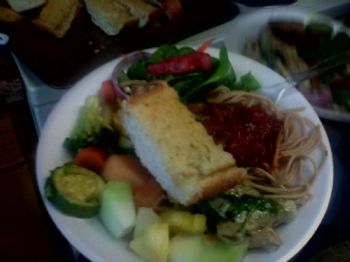 Wednesday, August 20, 2014
Sigh.... I have gained 14 lbs since I went on my cruise spring break. The first thing that I began to do was eat what I wanted. The cruise was buffet style (for the most part), and you could eat any time of day. I brought that mentality back from the cruise, and began to make poor food choices. Shortly afterward, I stopped working out as often, or the workouts weren't as intense.

So, here I am some months later in a Fall Fit Camp class. I'm thinking "I'm a little out of shape but I'll be able to do everything. Maybe some huffing at the most." OH how wrong I was! My legs almost gave out and I felt so short of breath. My chest no longer fits into my bra lol (I guess that's where most of the pounds went. I'm getting a crease on my back where the rolls are preparing to move in. THIS CANNOT HAPPEN.

I messed up. YES, I MESSED UP! I have a fitness group on SP and I STILL messed up! But you know what? It's time to take my own advice. I'm picking myself BACK UP and taking care of my business! I will do what I need to in order to be healthy, mentally, physically and spiritually. I miss the shape of my body, the energy that I had, the clarity, the patience, etc. It's not just physical. When you workout AND eat right, you feel better, look better, and make smarter decisions. It builds your self control and kicks laziness out!

So, I will be back! This may be difficult, but I've seen the light at the end before and I know that it's worth it! STAY ENCOURAGED EVERYONE! If you need someone to lean on or talk to, message me whenever you'd like. I will do my best to support you and be a friend. DON'T GIVE UP... DON'T GIVE IN! May God bless us in all that we do!





Tuesday, July 15, 2014
My 25th birthday is coming up in September. I know this is a bit early to be thinking about it, but this is a major birthday for me, so I want to make the best of it!

Right now, the only thing that I'm considering doing is sky diving. I'm definitely going to do a birthday dinner with my closest friends (as I always do).

Are there any birthday ideas that you all have? That includes outings, outfits, etc.

Thank you in advance!





Monday, July 14, 2014
Made another vegetarian lunch today. I've made chick pea patties before, but it's fun to spice them up with different flavors. I sauteed onions, and garlic, added carrots and spinach, and combined them all with mashed chick peas and italian bread crumbs to bind. They were pretty good (but not as good as the honey glazed bbq chick pea patties).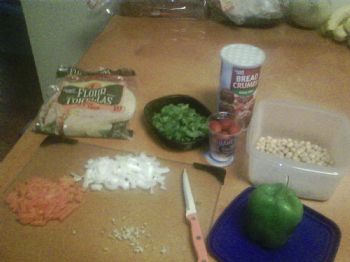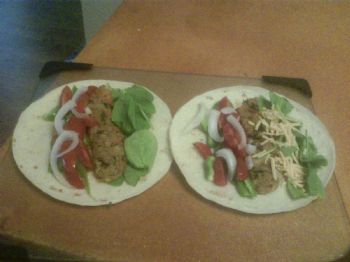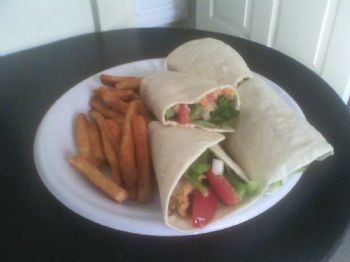 1 2 3 4 5 6 7 8 9 10 11 12 13 14 15 16 17 18 19 20 21 22 23 Last Page

Get An Email Alert Each Time AY_BEAUTIFUL89 Posts