Thursday, May 20, 2010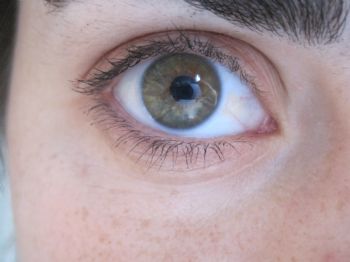 i saw the movie Avatar last night. although the concept of "seeing" someone meaning that you accept them is not new, i still like the idea of how seeing with our minds can lead to understanding. hence the picture of my eye.

my mom and i are training for a half marathon in august. it is really good to get out there with her and have added motivation for setting the time aside to do that. i am doing a lot of manual labor and so feel tires, but going for a walk/run is awesome. it is especially great when you have recently finished reading Galloway's Book of Running because you know all it does for you and the amazing ways in which you can run and not feel pressured to do more than you can handle. seriously, i recommend this book for anyone who has ever thought about maybe doing a little walking/jogging/running because there is a lot in there besides running. he has a great writing style too so you will entertained, at least i was, and although i am easily entertained, believe me and read it.

well, summer is odd because i was just in school two weeks ago, taking finals, and now i am sitting on the couch typing this after a full day of habitual work. i wish i could have a balance between the two but it is pretty interesting going from one to the other quickly and thoroughly. well, i am thinking of all of you and your brave pursuits toward the challenging goal of becoming fitter, healthier, and more pleased with your lives. until next time!