Wednesday, July 30, 2014
Last nights P90X3 workout was awesome!!

It started with CVX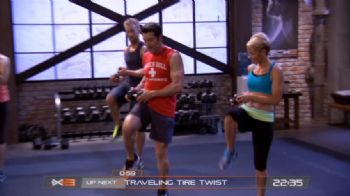 This workout is more cardio focused but you have a weight in your hands at all times. I chose to have an 8 lb dumb bell in my hands. It made it tough but I was able to finish the workout completely! It was a sweaty good time.

This workout was followed by Pilates X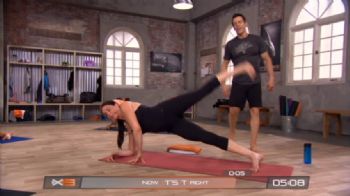 Confession - every time I see Pilates X on the schedule I do not want to do it. hahaha Then I start it and I love it. I have a lot of work to do to get all the moves. This workout has some tough moves in it. So I am doing the modifications. Lots of plank and core work. So actually this is a workout I should be doing more frequently in order to improve.

Last night I was tired so I decided to go to bed early and wake up and workout this morning.

What a great idea! I have so much energy now that I will continue working out in the mornings for the rest of the week. Especially now that the little guy is all better.

This mornings first P90X3 workout was Eccentric Upper.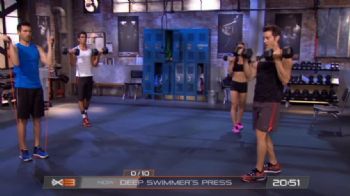 My upper body got worked! This workout you take 3 counts to lower and then up on 1 count. So slower to lower; fast to raise up. Push-ups, pull-ups, kickbacks, curls....yeppers they were all there and my upper body feels like jelly now! ahaha

I did manage to do a few tricep push-ups on my toes but the going down slow and up fast tired out my arms and I had to go to my knees in order to get proper form again. And man - those Plyo push-ups I still have trouble with. I did manage to actually do a few reps this time though. So I am improving.

Next, one of my favorites - MMX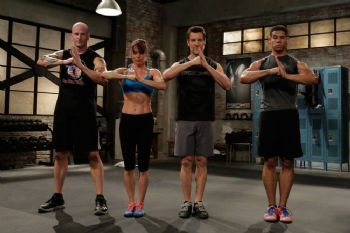 MMX is kickboxing. And this is my favorite type of workouts. It began in 8th grade with Tae Bo, then on to Body Combat classes in the gym. Then I discovered Turbo Jam, and next Turbo Fire....and I also order the Body Combat home workout system when that came out! So yeah after 16 years I still get excited for these type of workouts. hahaha

Again - dripping with sweat. Love it! This one is more sporty and makes me feel like a fighter. hahaha.

Also - major accomplishment after the last week - I went to bed last night without snacking after dinner! Woo hoo. I woke up and didn't feel bloated! High Fives all around!