| | |
| --- | --- |
| | ANGELCITYGAL's Recent Blog Entries |


Sunday, September 29, 2013
Dumbbells. I spent my $30 "mad money" and bought a set of heavier hand weights for my at-home workouts.

Sometimes, this new lifestyle hasn't caught up with me yet and I find myself shaking my head at what excites me. Like those dumbbells I bought today. Or my new absolute favorite meal: a big bowl of mixed salad greens with avocado, grilled chicken, walnuts and poppy-seed dressing. Seriously? No fries with that?



when I catch myself laughing in these moments. Transformation is not only possible, friends, it's kinda hilarious.

Have a wonderful week!










Sunday, September 22, 2013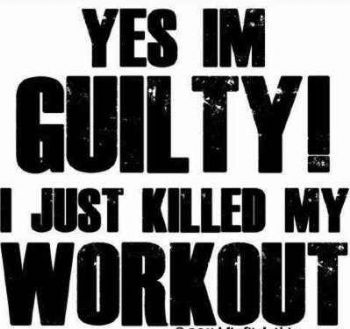 Sometimes you just have to

for yourself, right?

I've been struggling lately to give the attention to my fitness and food program. Stress and excess demands at work have eaten into my evenings, which is my "me" time to workout, plan my meals, prep for the next day, etc.

Today I did my 55 minute workout, planned and made my lunch (and my daughter's) for Monday, and ate well all day. Feels great.

So yes, I'm guilty of killing it today!






Saturday, September 21, 2013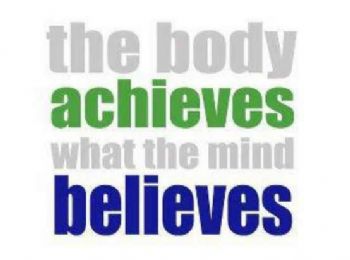 Watch your self-talk this week. Interrupt "I don't feel like it" and "I can't do it" immediately. Replace your self-defeating or self-scorning thoughts with positive affirmations. Don't say "I'm not good enough." Also don't say "I will get healthy." Neither of these acknowledge where you ARE right now.

Try "I am living a healthy lifestyle," "I am strong," "I eat to reach my goals," or "I am a worthy, positive person." All of these build you up, and speak to where you are and what you're doing today.

Your body will respond to what you tell it!





Saturday, September 14, 2013


Goal weight is a minimally useful concept. The number on the scale does not define your physical health, your emotional wellness, your spiritual connectedness, your mental acuity. It does define your relationship with gravity on this planet. That's all.

You know what else is true? Reaching the end of the weight-loss journey is a complete fiction. If you're actually in this to win it, you can't expect there to be a time that you won't be working with the same skills you're using now. So do your best to master the requisite patience, self-respect, discipline, self-care, and nutrition and fitness knowledge you need to carry you through a lifelong journey. Anything less than that is selling yourself way short.

The goal is nothing more than that elusive lifestyle change we all talk about so much. Not a number on a scale. Not a really cool "after" photo. Not a body-fat percentage to envy. Living with joy, humor, agility and kindness, in a healthy body is the victory you're after.

You can do it. We can do it.






Monday, September 02, 2013
(I just posted these thoughts in response to another member on the message boards, and I want to remember them for myself. Maybe they'll be useful to someone else, too.)


Consider all the setbacks part of one journey. Then, when you encounter them, you don't see them as an end or a failure, just a rough patch. Remember that what matters is that you keep going, no matter how many times you've faltered, fallen down, gained some weight back, gained it all back, etc. We've all done those things. We've all had those moments and months. That's life. Just keep going.

It helps me to look for what I can learn from the setbacks and stumbling points. What was going on for me that I fell down, and what can I adjust to take better care of myself?

Planning is a good tool to prevent setbacks. So is compassion for yourself. Be kind to yourself when you have a slip. See it as part of a total picture of progress, rather than a failure. Don't throw out a dozen eggs because you drop one on the floor, if you follow me. Just clean up the mess as best you can, and continue cooking.

Fall down 100 times, get up 101 and you're a success.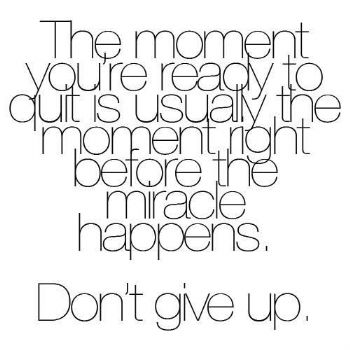 First Page
1
2
3
4
5 6 7 8 9 10 11 Last Page

Get An Email Alert Each Time ANGELCITYGAL Posts