| | |
| --- | --- |
| | ANGELCITYGAL's Recent Blog Entries |



Monday, September 02, 2013
(I just posted these thoughts in response to another member on the message boards, and I want to remember them for myself. Maybe they'll be useful to someone else, too.)


Consider all the setbacks part of one journey. Then, when you encounter them, you don't see them as an end or a failure, just a rough patch. Remember that what matters is that you keep going, no matter how many times you've faltered, fallen down, gained some weight back, gained it all back, etc. We've all done those things. We've all had those moments and months. That's life. Just keep going.

It helps me to look for what I can learn from the setbacks and stumbling points. What was going on for me that I fell down, and what can I adjust to take better care of myself?

Planning is a good tool to prevent setbacks. So is compassion for yourself. Be kind to yourself when you have a slip. See it as part of a total picture of progress, rather than a failure. Don't throw out a dozen eggs because you drop one on the floor, if you follow me. Just clean up the mess as best you can, and continue cooking.

Fall down 100 times, get up 101 and you're a success.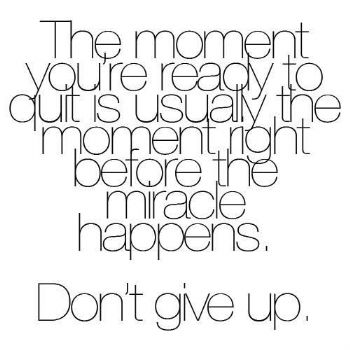 Monday, September 02, 2013
I did it! I made it to my goal weight on September 1st. So it took me just less than 6 months to lose 32 pounds on the DASH Diet Weight Loss Solution.


I wish I had something brilliant to say. I'm mostly just tickled. And looking forward to maintenance.



So what's next? I'm adding just 100 calories per day right now, to see how that affects my weight. I am looking into adding calories by incorporating chia seeds, and maybe some additional protein into my diet, and things to jazz up the veggies I eat. Nothing fancy, nothing extreme. I eat below the SP recommended range of carbs, but not very low. This works best for me with my blood glucose and keeps my head on straight as far as my priorities for meal planning. Also, I'm working out a lot, because I'm training for a Spartan Sprint 5K obstacle course race.

Any successful maintainers have thoughts to share?





Sunday, August 25, 2013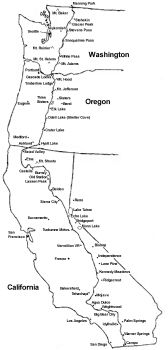 Yesterday I went hiking with my very inspiring friend Leigh. After the death of her 21-year-old daughter, she gained about 40 pounds in her grief. Then she decided to survive the loss by getting strong. Three years later, she's dropped the weight and is an accomplished trail runner and obstacle course racer. At 50 years old, she's in incredible shape, with muscles, stamina and expertise I admire.

Leigh lives out in California's Antelope Valley. It's about an hour's drive with no traffic from my house. I headed out there yesterday and after asking her tons of questions about how to train for my upcoming race, I joined her in a hike.

Leigh took me to a segment of the Pacific Crest Trail near her home. The PCT runs all the way from Mexico to Canada. I'd love to hike the whole distance one day. But yesterday was about training for hills, so we tackled a 3.2 mile segment. The temperature was over 90 and there was minimal shade. We brought lots of water with us. I wish I'd had a visor. Otherwise, the hike was fantastic. The views were great. It was very challenging, especially the fifth mile on the return trip, which was mostly uphill and I was tired. I learned a lot about shoes for trail running, hydration packs, and the right clothing to train and do my Spartan obstacle course race in December.

Altogether, we hiked 6.3 miles round trip, with an ascent and descent of 933 ft, in 2.75 hours. I'm really proud of my effort. I was able to keep up with Leigh the whole way, and wasn't too winded to talk with her the whole time.

And this morning, my quads and hamstrings aren't even too sore! Woohoo!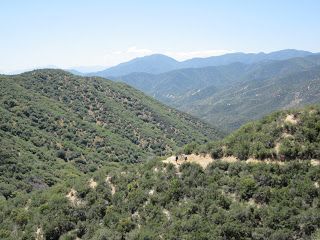 (I didn't take this photo, but it's a good representation of the views we enjoyed yesterday)







Sunday, August 18, 2013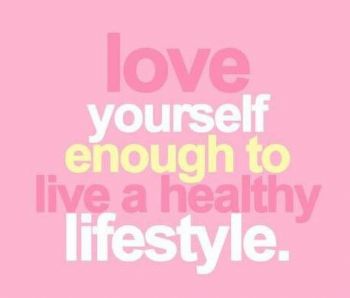 It's not about getting to a certain number on the scale. It's not about "fixing" yourself after a setback. It's not about any of the self-critical messages.

It's about meeting yourself exactly where you are today with kindness and giving yourself the structure and guidance you need to thrive.

Love yourself.





Thursday, August 15, 2013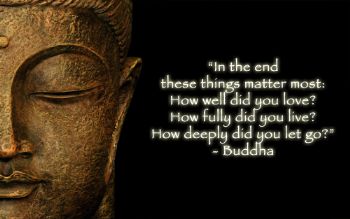 I'm letting go of perfectionism. I'm tired of holding myself to higher standards than I'd ever enforce on anyone else. With compassion, I'm letting go of being afraid of my own humanity.

What about you? Is there something that you need to let go?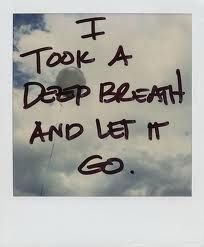 First Page
1
2
3
4
5
6 7 8 9 10 11 Last Page

Get An Email Alert Each Time ANGELCITYGAL Posts