| | |
| --- | --- |
| | ANDTHENSOME1's Recent Blog Entries |


Thursday, August 21, 2014
Hi,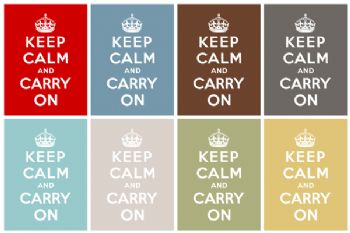 The 2013/2014 winter has been a very difficult time for me with lots of unresolved conflicts and problems.

I now have found some stability again, but that also means I have to take some weight gain inducing meds (anti-depressantsmostly) that are vital for my mental health. Docs are not really sure what my condition is, but there's no doubt there is a mental condition going on. The meds are working but they also have lots of ill side-effects such as dramatic weight gain (12kg in 2 months), fatigue, dryness of the mouth, dizziness and more.

The dramatic gain in weight makes my heart feel weak, and it is sometimes hard for me to even breathe. This means I need to reassess my exercise routine and keep my nutrition in check too. I need to start small but steady and slow. I know I'll win the race against excess weight if I stick to a reasonable plan.

So I'm not letting myself be discouraged by the sudden gain in weight, and carry on!




Saturday, October 05, 2013
Hello Lovelies,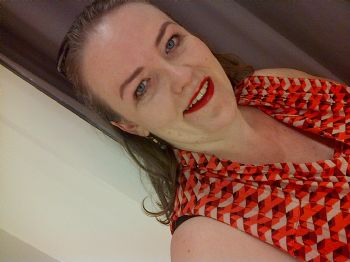 2 days ago I entered a beauty parlor for the first time of my life. Those places are taboo and off-limits in my family. Women in my family who go there are considered as somewhat not fitting in (within the family) and utterly shallow and stupid.

But I felt great doing this - a bit awakward, yes, but overall, a great experience. And the result is stunning. Below is the before/after pictures I took of myself that day.

The first picture was taken a mere 2 hours before the last picture. How amazing! I can hardly recognize myself. Here is the evidence:




I really like the new me. No, I LOVE it!



And as to a new life? I'm actively building it, moving house, looking for a job and enjoying the ride.

Alix




Saturday, October 05, 2013
Hello Lovelies,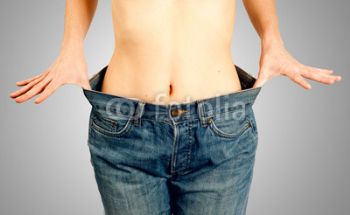 Just weighed myself in. I've lost 5kg during the last 4 months which is a lot. I am waiting for the plateau to kick in any minute now. But I'm physically and mentally ready for it, this time (unlike my previous situation back in 2009).

Today's exercise is once again all about housechores - gotta love those! I am moving house and I'm in the thick of packing: only 3 weeks to go!

So today I get to do a lot of: sweeping, dusting, lifting boxes, getting them down to the basement, that kinda FUN!



My waist is like this right now:

I know I'm lucky in that the belly fat goes away first and the bossom fat stays last.



I've recently lost over 4 cm at the waist and thanks to my hips having stayed basically the same width, I can still (somewhat) wear the same old skirts without them slipping totally off me and leaving me stark naked in the streets. I did give 2 out of my 3 fave skirts to a friend who is good with sewing (I'm not), so she can make the skirts fit my new slimmer waist.





Alix





Saturday, September 14, 2013
Hello Lovelies,

Here are two healthy living related important points, out of a list of 23 "Things We Should All Stop Doing"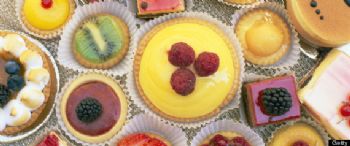 Viewing food as the enemy. Women often receive the message that our ultimate worth lies in our looks. Our hair should be smoothed or perfectly curled, our makeup on at all times -- but natural-looking -- and our bodies banginí (read: thin). In the quest to achieve these impossible standards, itís easy to see food as something to contend with rather than to enjoy. Be cognizant of what you put in your body -- after all, itís the only one you have -- but try to do away with the guilt. Savor every bite of that gnocchi with gorgonzola or that Mint Chocolate Chip ice cream or those fresh cherry tomatoes. Food should not come with regrets. As Nora Ephron wrote, ďI have made a lot of mistakes falling in love, and regretted most of them, but never the potatoes that went with them.Ē


Body-snarking -- out loud or in your own head. Stop putting your looks down, period. Nothing good will ever come of it, unless youíre working through body issues with your therapist.

source: http://www.huffingtonpost.com/2013/09/11/2
3-things-every-woman-should-stop-doing
_n_3908151.html?utm_hp_ref=mostpopular

Enjoy!

-Alix





Saturday, September 14, 2013
I just read this on the Huffington Post website and had a major a-ha! moment:





"We need to remember that everything feeds us. Career, relationships, spirituality, hobbies and relaxation might be as important -- if not more so -- than what's on our plates. If something's out of balance, we'll always be hungry. "
source: http://www.huffingtonpost.com/irene-ross/w
orkplace-happiness_b_3861687.html?utm_
hp_ref=mostpopular

Now I know why I was overeating and how I was able to stop emotional eating, once and for all.
More on that later. I WILL share here my insights and secrets with you guys, but want to finish reading that article first.

Will keep you posted!






1 2 3 4 5 6 7 8 9 10 11 12 13 14 15 16 17 18 19 20 21 22 23 24 25 26 Last Page

Get An Email Alert Each Time ANDTHENSOME1 Posts