| | |
| --- | --- |
| | ANDIEBM71's Recent Blog Entries |


Tuesday, January 29, 2013
This has not been my week. I have ate poorly, hurt my wrist somehow and now my son woke up sick with a fever, dry heaves and a horrible cough. I never call in but my husbands main boss was supposed to show up today so he had to go in. I tried calling my co-worker who was off but she didn't answer-her phone was completely off. So I called my boss and he ended up going in for me. Mind you-he lives in Ohio-me Indiana. I felt horrible but I had no other choice. So now we are at home and the Advil has kicked in. He is all over the place playing, bouncing, etc. I am going to try to get an appt. for him today with his Pediatrician. I just hope it is not the flu that is going around.

As for me, I ate horrible yesterday. Ate out twice while working. I did however track all my calories so I will just have to make it up this week and do better today. Haven't worked out this week yet either. I had to work in Ohio yesterday so that was a 8 hr. drive both ways. I was exhausted so I skipped Zumba. It was not a great day for me. Not sure how I hurt my wrist but I hope it is not serious. We shall see.

Today's' agenda:
Do 45 minutes on treadmill and do 2 SP videos.

Happy Tuesday:)




Wednesday, January 23, 2013
Progress.. That is what I am doing. I am progressing. I can feel it. I feel that I am truly ready this time around * And I know I have said it before but this time I really am ready. I have been watching The Biggest Loser this season- I stopped watching it because I couldn't relate. In the beginning there was a contestant who tried out and actually got on the show and quit Week 1. I felt really bad for her-but I was angry at her. Did she not realize this when she signed up? Did she not realize how many people wanted that spot so bad and she "wasn't ready"? I wanted to reach threw the T.V and smack her. I think that was when I realized how lucky I am to be able to workout and somewhat afford healthy foods. I have a treadmill, a membership to a pavilion to do Zumba, walk and workout, and access to healthy foods. Why am I not taking advantage of this? There are so many people out there that are overweight (more severely than I) and do not have access nor the funds to do this. They put in all their hope and "their last chance to change" to get on this show and 1 girl took advantage in my opinion.

So here is my promise to myself and my new 3 Fast Break goals:

1. Drink 8 glasses of water each day to keep myself hydrated- It is FREE.
2. Walk 10,000 steps a day- Also FREE.
3. Get 8 Hours of sleep each night- I have a almost 2 year old- Still working on it :)

This is my first part of my progession. I do want to exercise 30 minutes a day but right now I have to focus more on my hydration and sleep issue. I will succeed this time around..you wait and see:)







Tuesday, January 22, 2013
I promise I haven't forgotten about SP but I have been super busy. First, I stopped WW. I was starving all the time and that lead to binging. I ate more fruits & veggies, increased my points=failure for me. It didn't work. So then a friend introduced me to the BodyMedia Link. LOVE IT! I tracks my calories, sleep, etc. And to make it even better- it has partnered with SP!! Woohoo. This thing is amazing. One thing that bothered me was the sleeping pattern. I move a lot so I was told to move it to my left calf while sleeping. That did the trick! I have been wearing it for about a week now and couldn't be happier. It is really helping me keep track. And I actually feel confident that I CAN finish losing the 40#. My first weigh in will be tomorrow so kind of nervous but it is just a number and I will succeed.

My plan today: C25K program Day 1, continue on TM until 45 minutes. Do 3 SP videos online and an Abs workout. I finally finished my workout/den room so everything is ready to go. I am off work tomorrow so a friend and our babies are going to go to our local mall for some good ole' mall walking. Wish me luck because the older people will run you over lol!

That about sums up my week/year so far- I am really looking forward to 2013 being my year! Can't wait for the end results:)




Tuesday, January 01, 2013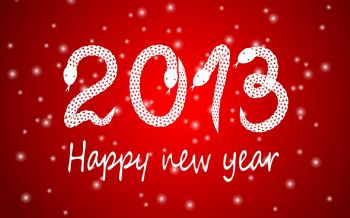 Well it's another new year and another attempt at losing weight. I am now in competition with my husband so I guess I have to be serious this time?! I am back on WW, now doing Zumba 2x a week as well as have a new treadmill at home to keep me occupied. I really want to lose this weight. I actually took before pictures and really felt disgusted. I am currently 39 pounds overweight and that is the last of the baby weight. Now I know that most people will think that 39 pounds is not a bunch but when your 5'2"...it's a lot for someone my size. I was 125 when i met my husband. He is actually going to do this with me...he is even doing WW too!

My schedule that I will stick to because we have a bet going on and I really really really don't want to lose!!

Monday/Wednesday: Zumba
Tuesday/Thursday/Saturday: Treadmill *30min* and Exercise video *Strength*
Friday: Time with my son
Sunday: Relax

My starting weight *as of today* is 169.3
My January Goal: Lose 5 pounds

I also have a 5K coming up in July- The Color Run 2013! I did it last year and FAILED! I did not train myself..I ended up walking 90%. I was disappointed in myself. So I am starting the C25K program on Thursday..I will not walk this time:)

I will check in 1-2x weekly just for accountability. I will track everything, count my points, exercise, drink my water, eat my veggies/fruits...I will succeed:)

Happy New Year to you all!!!




Tuesday, April 24, 2012
I am feeling much better this morning. I went to Zumba last night and stayed for the toning class after. I am so sore this morning. I think I whined so much getting out of bed. I don't think I have worked those muscles in ages lol. Feels great though. My plan is to do Zumba 3x/week and toning class 2x/week. I am also going to start a C25K program to get ready for the Color Run coming up in July. Sounds like so much fun. There is also a Zumba master class coming up in June that I will make a fool out of myself at. I am so glad I started doing Zumba. I am feeling great even though I know I gained this week. Stupid TOM:( But that will just give me more motivation to lose what I gained. Yesterday I burned 947 doing Zumba and the Toning



My journal, I started yesterday, seems to help me get out the words that I don't want to say out loud. I felt a lot better after I wrote about 4 pages. I tend to write when I am upset as it helps me think a little more clearly. I then can go back a few days later and read through it and sometimes that helps me come up with a solution to my problem. Very helpful at times. Although I haven't wrote in ages, I am looking forward to keeping up with it this time.

Cleaning- I sometimes clean when I am upset- 1) it keeps my mind focused on something else and 2) you burn calories. So yesterday I cleaned all downstairs- vacuumed carpets and furniture, swept all the floors, handwashed the dishes, got dinner prepared and made by the time my husband got off work all in 1 hour. Today after work I will be moping the floors downstairs, vacuuming upstairs and the stairway, and cleaning 3 bathrooms, I need to get the trash ready for Thursdays pickup and my husband will be mowing/weedeating the lawn. Fun fun:)

Today is my trainee's last day of training so I am sitting in our break room playing on Spark being bored out of my mind. I will probably go for a walk here in a few since I have nothing to do. It is pretty cold but I think I have a warmer jacket and some gloves in my car. I will probably warm up walking:) I like to keep busy so sitting here is driving me nuts.

***GOALS FOR TUESDAY***

1) Drink 8 glasses of



2)Go for a 30 minute



and

3)Do the Biggest Loser fitness video

Happy Tuesday:)



1 2 3 4 5 6 7 8 9 10 11 12 13 14 15 16 17 18 19 20 Last Page

Get An Email Alert Each Time ANDIEBM71 Posts