Monday, May 07, 2012
The doctor did NOT mention the diet pills again, and said I'm doing a great job! He did put me on metformin again, because my diabetes test came back "insulin resistant" but that wasn't a surprise, since my PCOS can CAUSE insulin resistance, my mom is insulin resistant, and my dad just got diagnosed with Type 2 diabetes (and he is SKINNY and a runner).

We'll see how well I do on the new meds. Even though in March the doctor said to wait another 6 months before starting TTC, I might decide that late July/early August is "close enough" to mid-September...I really want to be actively trying when we go to Hawaii in early August! I did get cleared by the OB/GYN office already, just not my primary-care doctor.

I'm getting really re-motivated - our trip is only 3 months away, and ONE-derland is in sight. Only 12 pounds, and I have 12 weeks!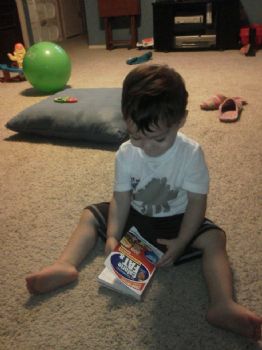 Although, maybe we're being a little to serious in front of this guy...