| | |
| --- | --- |
| | AJHONDRNGAL's Recent Blog Entries |


Friday, January 31, 2014
January started out great! In the first 14 days I had lost 3.5 pounds and I was feeling good.

Then I got jury duty and was selected to serve on a jury. The experience itself wasn't too bad, but I was so stressed by that evening that I couldn't sleep...all night long. I finally gave up at 7 am and went for my daily walk. I had regained everything I had lost so far. It took over a week to work out that stress and get back to losing weight.

So I'm ending January with a 4.6 pound loss. That really is respectable, except I know it could have been 7-10 pounds without the stupid jury duty.

February's Theme--
"You cannot force confidence or courage or discipline, but you can plant it, you can nourish it and you can grow it."
Becka Kelley

And we'll finish with photos of my doll!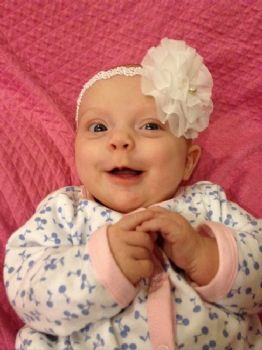 She's three months old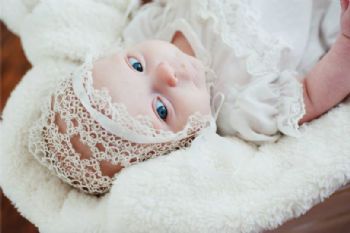 A good view of the bonnet I tatted for her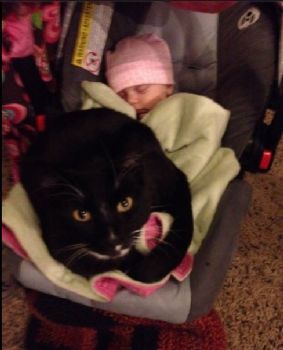 Batman loves the baby




Monday, January 06, 2014
Instead of the typical New Year Resolutions, I'm trying a couple new things this year.

First, I picked a word I want to work on this year. That word is ZEST.

One thing I greatly admire in one of my very best friends is her zest for life. She sees the good around her and meets life with excitement and optimism. She meets challenges head on and accomplishes so many things. I want to be more like that.

Second, every month I will pick a theme. It is a work in progress so I won't know the next theme until that month starts. It will be according to what the Spirit tells me. Here's for January...


"But behold, if ye will awake and arouse your faculties, even to an experiment on my words,

and exercise a particle of faith,

yea, even if ye can no more than desire to believe,

let this desire work in you,

even until ye believe in a manner that ye can give place for a portion of my words."



Alma 32:27





Sunday, November 10, 2013
For at least a month (probably longer) I have gone through the motions of getting back on the weight loss track. I know I need to be strict and limit certain foods in order to lose weight. I'm just struggling to be as restrictive as I need to be. Every few days I reset my goal and refocus...and eat whatever I want anyway.

It's time to ask...why am I doing that? Why am I having such a hard time committing and following through?

I think there's two things, and they aren't new.

1. All the times I lost weight only to gain it back. I'm having trouble trusting that I can achieve my goal and keep the weight off. So why even try if I'm going to just gain it back again anyway.

2. Is it worth the effort? Is it worth all the sacrifice? The social occasions where I can't eat what is being served? Being restricted from some good, healthy foods?

All I know right now is that at this time last year I was 204 pounds. In March I did just what I need to do and lost some weight. I've been maintaining 190 ever since. I think that proves that I can take it off and keep it off.

As for number 2...I'm still thinking.




Sunday, August 11, 2013
It's been a crazy busy summer.

End of April--the Dam Run...3,8 miles with 1800 feet rise. I learned I can do anything if I do it slow and don't give up. Took me 1 hour and 45 minutes.

End of May--son number 3 graduated from high school

June 21-30--family reunion, camping with friends, a day at Lagoon. 5 camping days total

July 15-20--Oregon coast with my girlfriends.
July 21-28--Yellowstone with the family. 4 more nights of camping
July 31-Aug 3--Girl's camp with the teen girls.

It's been a fun summer, but I'm glad to be home and staying home. Only regained 3 pounds while away. 2 pounds right after coming home. Now I'm back on track and have already lost one pound.

Oh, and I can't forget. DIL talked me into a kitten she was taking care of for the animal shelter. His name is Tevye, and is in the teen stage right now. That's all I need...another critter sleeping all day, playing all night and eating me out of house and home. Zena loves him, and Tevye loves hunting Zena's tail.





Saturday, May 18, 2013
This is copied from my team post.

Hi all. I looked and it's been since the end of March since I last posted. Crazy how life just never slows down. I was doing well in March and lost 7.5 pounds. Then I lost it in April. I let some negative thinking in and started thinking, "all I can eat is this boring stuff and they get all the fun stuff." and I got depressed.

Then I realized that my potassium had gone very low. At the end of March I fired my doctor because he changed my prescription without communicating with me or even knowing how I was doing. The new doctor said we could combine two of my pills into one and I thought that would be OK. I'm wondering if that one pill is missing something. Before, the one drug took potassium out while the other one put it back. I was also taking 3 potassium supplements per day. With the one pill now I went low and had to increase my supplement to 5-6 a day. I'm wondering if this way the one drug no longer puts potassium back in me. Anyway, low potassium made me depressed, didn't help my attitude, made me feel awful physically and made it impossible to lose even if I did eat right.

Fortunately, I didn't regain any weight. I just bounced around 190-193 forever. I realized the potassium problem less than a week before I was doing a 5k called the Dam Run. It is mostly uphill and actually 3.8 miles. I planned to walk and still it was the hardest thing I'd ever done. At least I got my dam run T-shirt!

Since then I've been getting on track. I'm eating on plan again. My attitude is good. I'm feeling better than I have in quite a while. But still the weight was slow leaving. I thought I'd never get out of the 190's. I would think I had it and I'd go up .2 pounds or stay the same. Finally this morning I totally missed 189 and landed on 188.4. I'm working hard to keep my attitude good this time. I keep telling myself that my food is my drug of choice so I can get rid of the other drugs.


1 2 3 4 5 6 7 8 9 10 11 12 13 14 15 16 17 18 19 20 21 22 23 24 25 26 27 28 29 30 31 32 Last Page

Get An Email Alert Each Time AJHONDRNGAL Posts