Sunday, June 01, 2014
My mom and I made this for my church's youth group senior graduation dinner. It was the theme of "Oh the places you'll go" by Doctor Seuss."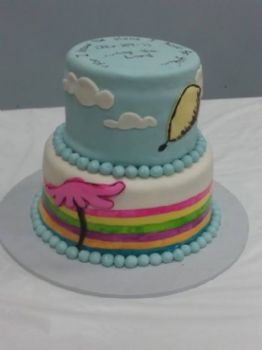 My husband made of list of things I get at random weight loss numbers starting two weeks ago when I made my motivational weight loss board. My 1 pound loss was a massage from him with an awesome new lavender warming oil he bought. It was great! Next was a plant he picked out for me when I got to 3 pounds loss. This is the plant. I love it!!! At 5 pounds loss I get to pick out some wall art for our bedroom. I'm excited to meet that next goal!!