| | |
| --- | --- |
| | AHEALTHIERME9's Recent Blog Entries |


Sunday, October 30, 2011









I completed my Trick-Or-Treat Trot today in 62 minutes! Not only that... The hubs joined me!

I felt so supported. He told me that he's proud of me, proud of how determined I am, and proud of how far I've come, given my physical challenges this past year. It meant the world to hear those words.

And the best part?

We did our trot from beginning to end in the rain!!!

As we started to head out, it started sprinkling. Hubs turned to me and said, "You still want to do this?" I said, "Absolutely. Let's go."

Then when the rain got a bit heavier, I started thinking, "Oh, no. Maybe this wasn't such a good idea." Doubt began to set in, much like has happened in my life when the going has gotten tough. The parallels between the rainstorm and the challenges in my own life became crystal clear at this point.

Then the rain came full blast. My fierce woman attitude took over, and the only words I could keep repeating in my mind were, "Bring it!"

Hubs and I kept looking at each other, at first, smiling and then full-blown laughing. We were transformed into two little kids having fun in the rain. It was one of those beautiful moments that comes along in the most unexpected way.

My husband's words of encouragement today coupled with the rain we plowed through became total validation for me -- validation that I can and will continue to persevere, to pursue wellbeing and healing, to continue learning and attempting, and to make every effort to live my best life.

I'm so glad I found this virtual 5k race and training program. It has helped to strengthen me in so many different ways. I really needed this. Thank you, SP. And thank you, my SparkFriends. Your support gets me through -- little by little, step by step.














Saturday, October 15, 2011





I AM SO HAPPY RIGHT NOW!!!

I just completed my five-week training this morning AND today was RACE DAY! I did my very first virtual 5K, and although it took me a little longer than most -- I am not ashamed to say it... 74 minutes -- I am just so happy that I was able to physically do this. I am happy because my body is adapting nicely and is allowing me to undertake this walking challenge. My back and core are feeling stronger and my optimism has returned.

This morning, everything seemed to align perfectly to allow me the most calm, comfortable, and pleasant walk. It was cloudy enough so that the sun wasn't beating down on me. That coupled with the delightful fall breeze helped to keep me from overheating.

I took it all in... the ducks by the lake who seemed to be waiting for me at my halfway mark, as if greeting me with a "You go girl!"... the four different teams of bicyclists who were out there looking beautiful, living the adventure, joining me in my quest for this accomplishment this morning... the different walkers and runners who'd pass me by who would say, "Good morning," and to whom all I could offer was a smile and a big thumbs up as I walked by because I was slightly out of breath... particular songs on my i-pod that seemed to play just at the very moment I needed them, from "Come Sail Away" by Styx to songs from the Armageddon soundtrack and ending with Bob Seger. Gotta love Bob Seger.

I wasn't focused on speed. I was focused on the miracle of it all... that not too very long ago I could barely get out of bed and walk due to herniated discs in my back and severe nerve impingement. I thought about how uncomfortable and skeptical I was the first two weeks of training and compared that to where I am now on this glorious day... walking a 5K and feeling more positive, confident, and uplifted. I feel like I am back in that Spark Zone, where I have stopped doubting and have started believing again.

I have become a walking warrior, pushing through, pushing myself both mentally and physically, telling myself, "YOU CAN DO THIS; YOU WILL DO THIS, PERIOD." And with each step of my walks, I release more and more toxicity from the deepest anatomical, emotional, and mental layers within me.

Maybe one day, I'll join all you other wonderful walkers in completing a 5K in 48 to 58 minutes. It's a worthwhile goal to have. In the meantime, though, this morning, I am celebrating the possibilities AND the realities, because they are somehow starting to meet in the middle and allowing me to dream... and dream big.

So let's do this!!!

AND THANK YOU, SPARKPEOPLE, SPARKFRIENDS, SPARKCOACHES & STAFF!

You enable me to strive for a better quality of life, a better today, a better me.













Thursday, September 29, 2011
I'm on Week 4 of SparkPeople's 5K Your Way Walking Program, and I have to say I am soooooo thankful for the day I signed on about a month ago and saw the virtual 5K program featured as one of the daily topics.

Now that I'm in Week 4, I feel like I now know what I'm doing, although, at first, I was totally winging it. I'd go out with no hat, no face towel. After a while, the sunblock would be drenched by my sweat and the lovely mixture would run down into my eyes and mouth. By the time I'd get home, my eyes would be blood-shot red, stinging like crazy, with complete and total blurred vision. The taste of sunblock in my mouth would frustrate me beyond belief, and it would take a good tooth brushing followed by gobs of water to get rid of the taste.

After reading some helpful SP articles for walkers, I have learned quite a few things. For instance, I now take water with me, a cell phone, and face towel (in my fanny pack). I still apply my facial sunblock, but I wear a baseball hat. That and the face towel help immensely. And then there's the lovely I-pod. Bringing the I-pod and listening to upbeat music really fills my soul with some positive energy and gets me fired up!

I wear my walking pants and t-shirts and a good pair of walking shoes, and before I leave to start my training walk for the day, I usually turn to catch a quick glance of this new me in the living room mirror.

I ACTUALLY LOOK LIKE A WALKER!!! Heck, I FEEEEEEL like a walker!!!

Not to mention what, to me, has been a God-send. My back is starting to react positively to the walking. My core is getting stronger, my major muscle groups are getting stronger, and I think it's doing a world of good for not only my anatomy, but my outlook on life, especially after a very trying past year.

Even though, at the beginning of this training program, which was not so long ago, there were many days where the pain would kick in and I didn't think I'd be able to do this, today's walk proved to me that it CAN be done, that where there is a will, there is a way. When I returned home with my sunblock intact and fanny pack on my waist, I turned to that same mirror and gave myself a thumbs up. I was not about to collapse, my back and sciatica were not debilitating me, and in fact, after I was done admiring that walker in the mirror, I realized that I had no pain at that moment. THAT WAS HUGE!!!

I think strengthening my core is key for my body to continue healing, and I'm starting to feel my long-lost friends named "Excitement" and "Determination" coming back into my life.
I did 2.5 miles in 52 minutes today and made sure to walk heel first with my neck and back as straight and upright as comfortably possible.

I am now more aware of each muscle group, and as my hips, rump, and thighs tighten with each step and help to propel me forward, I think to myself, "I love feeling my muscles as they awaken. I love knowing that they are still here and willing to work hard for me. I love the beauty of nature that surrounds me as I walk through this path of resilience and determination. I love the fact that there is a place I can turn to, where I feel loved, supported, inspired, guided, and looked out for -- SparkPeople. I love this reawakening. I love this gratitude I am feeling. I love God. I love me. And, yes, I love you.

Let's do this together.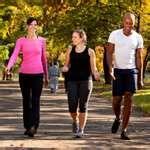 (photo courtesy of bing.com)







Wednesday, April 20, 2011
"You can do this" is the tiny whisper that has been softly echoing somewhere far, far away in the deepest, almost subconscious part of my mind.

Throughout this past incredibly challenging year, this relentless little whisper hasn't faltered. It just will not go away. It follows me even when I want to tell myself that, no, I can't do this. It accompanies me as if it were a loving parent who's patiently allowing me to throw my tantrums of frustration and get it all out of my system.

Then there are those thoughts, those lies, that seem determined to reign at the forefront of my mind. You know the ones. "You CAN'T do this. Look, you fell AGAIN. FACE IT... it's too hard. It's NEVER going to happen. There's just TOO MUCH going on. Life is TOO complicated. Your body and your health are not going to allow this. There's no time for this. Other things need your time and attention. Give up the fantasy already!"

And yet, as loud as those shouts are, that lovingly relentless whisper always returns, as if it has a divine knowledge that carries with it the most nurturing, uplifting, and loving energy.
It sounds so soft that, at first, it almost seems quite fragile -- that is, until you hear the finality in its tone: "You can do this."

And in my heart, I not only recognize its intensity and power, but I can feel its resounding truth: I can do this.

It's as if the whisper knows just how much I've wanted this for myself for so very long and covers me with a veil of calm, understanding, and a knowing that no matter what life throws my way, no matter the hurts, disappointments, challenges, and obstacles, that loving myself is paramount and that taking care of me is priority.

That whisper is my simple truth.

And it's your simple truth, too.

It tells us so much more if we're willing to tune out the negative shouts and just listen to the powerful messages contained in its steady and unwavering whisper:

"Love yourself and honor the life you've been given. Earn it. Treat your body as the sanctuary that it was meant to be. Fill it with all that's good and wholesome. Stay firm in your convictions; be good to others; and make a positive difference in others' lives. Hold onto that which will make you better and discard those things that hurt you. Be happy; fill yourself with laughter; be brave; live your best life; and dare to dream.

And always remember... you can do this."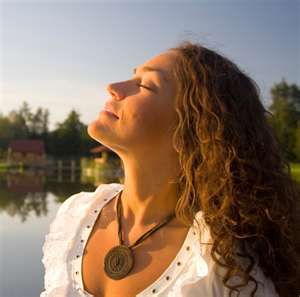 (Photo courtesy of bing.com)













Thursday, January 13, 2011
So this morning, I decided to throw whatever came to my mind into the Vitamix and see how it would turn out. I was looking for a veggie mix that would energize me, and so here's what I threw together:

1 teaspoon tabasco sauce
1/2 can of Rotel chunked tomatoes and jalapenos
1/3 of a lime's juice
1/2 yellow pepper
4 large leaves romaine lettuce
8 thin asparagus spears
1/2 cup onion
3 garlic cloves
1.5 cups filtered water
.25 cup ice

Now, I know that some of you may be thinking... YUK! But let me tell you, this combination has such a spicy kick to it! And let's not forget the tiny, silent thrill I have knowing that I've satisfied four of my freggie servings just with this juice blend alone.

And for the best part yet, only 128 calories and it gave me a bit of a pick-me-up, too!

Anyhow, I was wondering if any of you have any delicious combinations that you enjoy. I'm eager to get some new thoughts and ideas for healthful blending.

Have a great day, Sparkies, and happy healthy eating!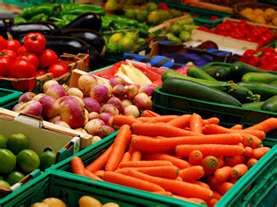 1 2 3 4 5 6 7 8 9 10 11 12 13 Last Page

Get An Email Alert Each Time AHEALTHIERME9 Posts