| | |
| --- | --- |
| | A*L*P*'s Recent Blog Entries |


Wednesday, October 30, 2013
This has not been an easy decision for me. I have decided that my time to leave has come. There are so many things I love about Sparkpeople...

*the community
*the people I have met here
*the challenges
*reading blogs
*it started me on a path toward wellness I never thought I would be able to attain
*the teams

However, I am progressing in a way that just doesn't seem to fit with Sparkpeople. I am finding a way to be able to finally be at peace with myself. I have spent the bulk of my adult life on one form of a diet or another. I.Am.Done. I have said this before. Many, many, many times. Somehow I find myself back. The same emotions, the same guilt, the same hatred. I can't do this to myself anymore and expect to find inner peace and true happiness with who and what I am.

I am a good person. I am a good mom. I am a good friend. I am good at a lot of things. I am also good at hating myself. I am good at degrading myself. I am good at picking myself apart. I can't do this anymore. I can't.

I found Sparkpeople in early 2007 when I was attempting to lose weight after having my now 7 year old. I thought I stumbled upon a goldmine -- in a way I had! -- I found a community of support, suggestions, input for all of the questions I had. Why was I on a plateau? What workouts were the best? It inspired me but it also fueled the obsessive side of me. That obsessive side is a very predominant side. I progressed further and further down the rabbit hole of what would soon become orthorexia (yes people, I fully believe it is a true condition). I became fully enraptured in a world of clean eating and self hatred. I reached my goal weight after a few months of hard work and never felt like I was enough. I pushed harder and harder, injured myself and started to see some warning signs of things that could possibly be wrong with me. I found intuitive eating and a sense of peace. I devoured intuitive eating and that way to eat and live. I had a stellar pregnancy because of it,but it all went out the window when I started getting weighed post pregnancy and again the emotional upset began and has been an underlying theme for the last two plus years since having my little guy. I do good when I am not on Sparkpeople, but when I come on here I find myself getting wrapped up in it all.

It has nothing to do at all with:
Sparkpeople
The community
The message boards
The teams
The blogs

It has everything to do with me.

I need to find that right place in my head. I have left my BLC team and am really considering deactivating my account and saying goodbye to this side of me. I just honestly don't see how I can continue down this path with constant images, memes and diet related stuff in my face every time I sign in.

Don't mistake what I am saying, I think that this place can benefit many, many people. I am not one of them. I have been fighting vanity bullsh!t for a long time. I am done with it. My focus has shifted.

I have stumbled upon a good thing. I am eating intuitively again, I am finding happiness. I am eating all the food, I feel day by day I am chipping away at my orthorexic tendencies. I am ashamed at the food shaming I was a part of for so long. I ask everyone to forgive me, because I even put it out there in blogs and message boards. I can't read about it in other's blogs or the message boards because it bothers me. I became a part of that. I lead the Natural Healing team which there was a TON of it there. I perpetuated a lot of it myself. I am not debating that there are foods healthier than others, but as a part of my healing, I feel this is a necessary step for me to take, I have to close the door on that side of me for now. That isn't to say it is a forever thing, it is just one that is necessary for me to proceed in a forward motion in the direction I need to go.

It is a cha-cha for me of one step forward two steps back. Eventually, I hope to slow the cha-cha and even out into a graceful waltz.

I will miss many, many things about being on here. Mostly, I will miss the constant voice of support I received from all of my friends on here. The wackyness and headspinning turns my blogs have taken over quite some time -- it exhausts me even to think about it.

Mainly, I am just wishing to find happiness and inner peace. I need this in order to continue to be the ultimate badass I know I am

It is there, lying under the layers of crap I have thrown on top for the majority of my adult life. I just feel extremely fragile and afraid. I don't want to leave this progress I have managed to make over the last few weeks.

I am working out, I am eating more food than I have in years. I am sleeping more, working on my stress levels. I am eradicating the negative self talk that seems to creep in quicker than I expect it to. I am working to find that peace with food, fitness and overall well being that I have worked too hard to attain.

In all reality, it isn't about 12 week goals, or weekly weigh ins or LCW's or TNT challenges. It is about a lifetime of good habits, good sleep, fitness to support a healthy body, foods to nourish and, yes, ENJOY. Enjoy life, enjoy my children, enjoy simplicity. I am no longer focused on the 12 week weight loss challenges the 10% weight loss challenges, the perfect body fat %, getting my macros spot on. I am focusing on the long term goal, to live my life to the fullest, not make food and fitness the center of my being, being healthy both inside and out. Cherishing my life for what it is. Learning to forgive myself and accept the fact that I am who I am and that chasing fitness memes is no longer what is truly important. Just being the best me I can be is what is.

I will leave with this: I fully appreciate this community for what it is. It was a HUGE part of who I am for a long time. It was there for me. I enjoyed checking my emails to see what the responses to my blogs were, the message board responses. But I have to do what is best for me and move on with my life. I am very strong in the Eating the Food mentality. I frequent that group on Facebook as it has helped me to realize that I am not alone in any of this. I have put my scale away and it is time to shut down other parts of my life. I express full gratitude for those who have supported me. Thank you to everyone!




Tuesday, September 24, 2013



I LOVE FALL!!!





I won't lie, it is by far my most favorite season. I am trying not to be too lofty in my goals, but I love the change of season it just seems to be a good time to set goals and put them in motion. New season, on to changes! I got so excited about fall I decided to update my page to reflect it.

This last week was a tough one. I was sick all week long. Saturday was by far the worst day. I haven't been taken down that hard in a long time. It felt good to get some sleep, though and I am glad I opted to take some time off from my workouts, my body just felt like it needed a break. I am gearing up to get going today is the first LCW for the BLC so I am ready to rock it!

I am looking on to changes. I am pressing forward starting in October, the beginning of the season, with my happiness project. It is going to coincide with the BLC so it fits. I am looking to encompass an entire ME MAKEOVER. I am beginning my happiness project with the resolution of "Be the Change (at home)". I am a SAH mom so home is my job. It is my sanctuary and I want it to feel like it. Fact of the matter is things are just chaotic. With four very active kids, how could I expect less? As a result, I think we tend to get more irritable with each other than we intend to. All of us. Another fact that I need to realize, I set the tone for the entire day. For all of us. When I wake up snappy and grouchy, it sets that tone for everyone, especially the kids. It is up to me to determine how the day will go. Sometimes, I will admit, it is a lot of pressure and a lot to shoulder, but it is my job. Don't get me wrong, I know that sunshine and birds are not always going to translate to a stellar mood to everyone but it is going to make it easier for me to handle everyone else when I feel good. For my resolution, I am going to work on the following (tentatively) this month:
set the tone for the day - start the day off with a smile
talk with more patience
laugh more, yell less
say yes more than no
daily chores/to do's for the kids (aka nag less)
plan my day (to do list)
Okay really, how do I "set the tone for the day" I think it lends its way to "fake it till you make it". Force myself into a good mood even on the days I am not. Wake the kids up with a smile and a cheerful "good morning". Some days I feel like I start the day off like this: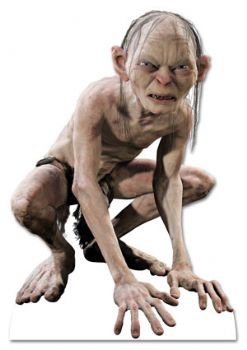 I feel like I get into the mode of "get 'er done" and feel like I am more business/drill sargent. I need to find that balance of "get 'er done" with laughing and having fun with the kids. So I think all of these aspects of my resolutions really compliment each other. If I can stick to a tentative to do list, I will know what I need to do same with the kids. I created cute little to-do boards for each of the kids in their rooms that I update each day so they know what needs to be done. It is written down. I am not hounding them and constantly telling them what to do. It has really made a HUGE difference in things for both the kids and myself.

For workouts, I am looking to break out of the ChaLEAN rut. I have done ChaLean several times since the birth of my little guy and I just need a break. I am going to bust out the Jari Love DVDs and work out a rotation with them (I have pretty much all of her's).

Oh, before I forget, we put in an application to adopt a new doggie!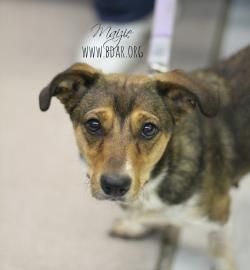 She's kind of a Heinz 57 variety mutt but has a combo of corgi and dachshund in her. We're looking at going through a rescue. We have a dog already, Lucy, that we've had for the last 2 years and we love her so much. She's been a tough one to crack her shell. She was definitely mistreated by the family who had her before us (we don't know her history as she was a "drop box dog" so all we have is guesses) which makes us sad becuase she's such a sweet dog. We hope that this little dog can be a good companion to her and help encourage her to come out of her shell a bit more. We've chiseled away bit by bit over the years but it feels like two steps forward, one step back at times. We're keeping our fingers crossed that we can get her, she sounds like the perfect compliment to our dog, mild tempered, not hyper, low-key. Keep your fingers crossed for us!

Finished out Dexter. Yes, I am a fan. No, I didn't like this last season. It felt so... I don't know, un-Dexter like. I am so very disappointed in the outcome of it. I liked the last show of the season and do kind of like how they finished it out, but the season as a whole was such a disappointment. Breaking Bad, on the other hand, is KILLING me, literally! I love Breaking Bad, it is hands down, the best show I have ever watched. Sunday is the series finale and I can't wait to see how they end it. Dave bought me all the seasons on Blu-Ray so when they release this season, we'll pick it up as well. Love the show! It sets the bar higher for what I am willing to spend my time watching (which, isn't much).

Yay for fall! Looking forward to a new season!






Thursday, September 19, 2013
Yep, I am doing it. I am going to take on another round of the BLC. I feel good about the team I selected to be on. In the 20th and 22nd round I opted to do CAMO and figured it was time to shake things up a bit and try out another team so I selected the SEALS as my first choice and I am going to go with that!

I am looking forward to this round of the BLC. I feel like my head is firmly placed where it needs to be for me to officially take this challenge on. Last round, I felt quite out of it still. I think my Spark bread was warranted. I have been thinking about what I want to accomplish during this round of the BLC and this is what I have come up with........

I am taking an overall mind/body approach to it this go round and focusing on not only the goal of losing weight and inches but on my total health, both physical and emotional. I do think that has been a lot of my problems is that I place the emphasis on weight loss, the goals but not enough on the emotional side of it.



Sleeeeeeep! I am going to focus on getting in enough sleep. Something taht I have spent the last two years neglecting. Most of it hasn't been my fault due to my little guy's overall refusal to sleep the first year and a half of his life

but when he did settle in his routine finally, I never did.



The Happiness Project - I am putting this in full effect. I have my resolutions worked out and month by month I am going to focus on a set of goals that go along with that resolution. My first goal will be to work on my self care which will be great to coincide with the start of the BLC.



Fitness - exercise is a necesity in my life. I love it. Getting in exercise is not in any way, shape or form a challenge for me. I am going to focus on 5-6 days a week of workouts. I finished my latest round of CLX so I am going to bust out my Jari Love discs and take her on. I have most of her's and look forward to switching the workouts up from the heavy lifting to a more circuit based workout. Lighter weights, more reps. I have done so many rounds of CLX it is just time for a change.



Nutrition - eating enough to support my weight loss goals while making sure that I eat ENOUGH to sustain my activities. I figured my TDEE on the Scooby's site scoobysworkshop.com/calorie-calculat
or/ and I came back with 1856 for my baseline (500 cals below TDEE). I like to calorie cycle but will shoot for the overall average of the week to be at 1856 (or close to it). I also need to get in more protein. I have quit buying the protein powder as it is simply not something I enjoy. My emphasis is to get protein in via food versus the powder. It is a challenge, but one I work on daily!



I guess the BLC wouldn't be the BLC without some numbers, so here it goes. My scale goal is to lose 5% of my weight. When I weighed in on Wed I was at 164.2 (thanks a lot, Aunt Flo) so that would put me down to an 8 pound loss and at 154. Attainable and doable. I feel good about it. I also did my measurements and will be focusing on those as well. I have plans to take pics but I am not good at standing in front of the bathroom mirror and doing it so I am going to have my hubby take them for me tomorrow!



Rewards - I fully plan on treating myself to a one hour massage if I can reach my goals!



Cheers to another round of the BLC! I am ready to go, feeling good and focused in the right areas!





Wednesday, September 18, 2013
I have been doing a lot of thinking lately. About everything pretty much. Life, diet, kids, husband, friends, "having a life", organization, priorities... the list is longer but you get the drift.



I have noticed something about me. Dichotomy seems to rule my life. It is so ingrained as a part of my psyche I live my life according to black and white. I know I always have because I remember my mom telling me as a kid, "you don't have to be so black and white." I think it is one of those things that is so embedded into who I am that I do it and don't realize it. It seems to be the underlying current in who I am. Seeking the gray is something that I have to do consciously. It doesn't come naturally to me.

I have also noticed that when my life becomes chaotic, it translates to how I feel internally which typically translates to my "diet". It is really kind of silly the more I think about it. Just looking back over the last couple of years, I have had such a ginormous pendulum swing that seems to go from either being very lax on my diet/fitness regime that I don't track to being very structured and having a plan set with deadlines then feeling like a failure when I don't reach my goals.

I have also noticed that I have not been as happy as I think I could and should be. That is not to say that I am unhappy, because I am happy, generally. I feel very out of control in many aspects of my life and I feel this strong urge to want to control it all and I think that also spills over in my diet thinking. That is my life. I have four kids. I run a house. Life is going to be chaotic no matter what I say or do about it or how much I whine about it.

I have come to the conclusion that I can either sit back and complain, whine, feel bad about things or I can learn to appreciate it more. Again, that is not saying that I don't appreciate what I have, because I do. I feel like I am pretty good about counting my blessings, but I need to work harder to appreciate the often times mundane day to day living that involves homework, taking kids places, menu planning, grocery shopping, cleaning, laundry, bedtime routines, morning routines and working to find some time for myself in there.

It is possible. It is.

As a recommend, I picked up the book, "The Happiness Project" at the library (thanks for the recommend Jenshaines!!)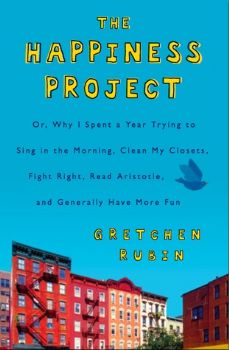 and I have been reading it and it really resonates with how I have been feeling with life in general. Not unhappy per se, just the idea of being happier than I feel right now and learning to appreciate the day to day things would be amazing.

I think if I can work on this, it will help with everything from how I feel when I wake up to how I feel about diet and such to how I feel when I shut down from the day.

Fact of the matter is this: I am in charge of running my house. Any of the stupid phrases that stands out in my mind that I remember hearing and laughing at, the one that stands out the most to me is: "ain't mama happy, ain't no one happy" The wisdom and truth behind those words is so accurate. I noticed through observation that the way I present myself and feel in the morning sets the tone for the kids and my husband and the day. If I wake up in a good mood, smiling, laughing, joking then it translates to the kids. If I am grumpy, snappy, irritable then everyone picks up on that and the kids argue more, don't eat as good of a breakfast, the little guy is more fussy, we leave the house snapping at each other then I feel guilty the entire day for being such a crabby mom and worry about how the kids day at school is. Also the statement of "Life is 10% what happens to you and 90% your attitude" also rings true to me. I can make up my mind as to how I wish to internalize things, how I want my own attitude to be. Easier said than done, most days I get that. But the entire premise of this book is the author's venture into being a happier person. Setting resolutions and building on them month by month throughout the year. Making those resolutions more concrete by putting action steps behind them and finding a checks and balance system to follow through. She gives ideas on how to do individual happiness projects and I am going to take it on.

www.happiness-project.com/get-starte
d/get-started/

It has my brain turning at the moment to try to identify all of the things that add to the chaos in my life and how I can turn them around to be positives. I am thinking in all corners of my life from marriage to kids to self to friends to diet to house, etc.

I feel pretty excited at this prospect. I know that I am in charge of my own happiness and being able to see a way to work toward it is liberating. I already feel better. I have a list started, it is a small list but I need to go through and answer the main questions:

▪ What makes you feel good? What gives you joy, energy, fun?
▪ What makes you feel bad? What brings you anger, guilt, boredom, dread?
▪ What makes you feel right? What values do you want your life to reflect?
▪ How can you build an atmosphere of growth—where you learn, explore, build, teach, help?

There are some definite answers -- my family makes me feel good, but can also trigger anger guilt boredom and dread. I feel good about being a SAHM but also feel like I need to work to find some things that promote personal growth for mein that area because right now, going back to work is not an option. I couldn't take my youngest to daycare (not bashing anyone who does because I have done it before, I have an enormous respect for working moms

it is just a choice that I have made and something that I will stand behind). I need to identify my stressors and come up with ways that I can reduce them as much as possible (coping skills). I need to find a happy medium for my diet and fitness, finding that gray area and living less by the pendulum swing, I need to unwind myself more, laugh more, smile more, complain less, argue less, nag less.

So thus launches a new project, my own happiness project. Lighting the path that I feel deep down will lead the way for me to find more gray and live less dichotomous. I feel good about it. Taking a month at a time to start working on things I wish to improve knowing that I can only improve ME but when I do it will improve a lot of the situations around me. If anything, it will improve my general outlook on things and I will be able to cope better with the idea that life just isn't perfect, there are more things that I have less control over than things taht I do, but the ONE thing that I DO have control over is me.





Monday, September 16, 2013
***DISCLAIMER: this is not written with any food allergies or the like, it is intended for me as I have no food sensitivities. I am not looking to debate, I am just chronicling my struggles***

I have taken a pretty big intended break from SparkPeople. I have needed to get my head back on straight. These last couple of years regarding weight loss (or lacktherof) has been pure hell for me.

To capture the phrase from my good friend Missusriverrat, I have had to come back to Sparkpeople on my own terms. I have needed the break to figure a few things out.

My main goal as of late has been to find balance. Seek it out and establish it so I can press forward with the right goals in my sights. Balance has been the hardest thing for me to establish over the last couple of years for a number of reasons. I am not just talking in terms of diet and exercise but rather life in general.

When I came to SparkPeople initially, I wanted to lose weight. Nothing more, nothing less. I have been on that diet wagon on and off pretty much my entire adult life. When I found SparkPeople it was fantastic! Having a place that i could track my food intake, workouts, a community of people that were working toward the same destination... However, somewhere along the way, I managed to get sidetracked in a world of obsession. It no longer became a journey to reach a goal, it became an obsession. Food shaming began. I have dealt with food shaming in one form or another here on SparkPeople a number of times. Either seeing others shamed for their food choices or even myself directly and yes, I will admit, I have even been a part of food shaming.

The diet world is so full of many choice phrases that I would love to have stricken from my brain forever. Food shaming is just the tip of the iceberg. This industry and the overall mindset of it. We are constantly spoonfed ideas on how/what/why/when we're supposed to eat. It is no wonder people either get all too consumed with it (obsessed) or feel like complete failures at it. We're told how much water to drink, how much of what food to eat, when to eat given food, don't eat past XX:XX, eat this, not that, carbs are bad, gluten is bad, saturated fat is bad.... I could go on and on and on and on.

Here is the way I see it: this industry is trendy. That is it plain and simple. Guru number one says X about something and suddenly everyone jumps on that bandwagon and it is the way to go. It was like that in the '90's with the low fat craze, then the low carb craze, then the clean eating phase and now I see it as a paleo/primal/gluten free trend. Now, please don't misconstrue what I am saying, I AM NOT SAYING THAT ANY OF THESE ARE WRONG. I am however saying that when we get wrapped up in these trends and junk science, we just get more confused by what is 'right' when it comes to food. We somehow lose our way on the simplicity and enjoyment of food. Gone are the days of being able to simply sit down and eat. We are under constant bombardment of right versus wrong.

In my break from SparkPeople, I have spent a lot of time trying to figure out what I want and why. I want to lose weight. I will be the first to admit it. I want to fit in my smaller sizes. But I want to take the approach to it in the same context when I first came to SparkPeople, as a simplistic eat the food and move the body format. No right or wrong way to do it. I have been spending a bit of time tweaking my numbers and finding the right amount of calories that I need to create a bit of a deficit but not to a point that I am starving. There needs to be enough calories to sustain life support (BMR) and then enough to sustain the activity I do on a regular basis (TDEE) then subtracting from that to create a slight deficit.

I know not everyone will agree with what I have to say. To some it is more than calories in/calories out. I am just done following the trends. I am going to have my cake and eat it too (gluten, sugar, white flour and all) because I can feel good about that knowing that the choices I make on a regular basis for what I choose to feed my body are nutritious. I will no longer subscribe to ANY food shaming because a life without the occasional slice of pizza, beer or (yes I am going to say this) soda is not a life I want. I want to enjoy life because food is emotional. It is involved in all aspects of our lives -- there is no reason to not partake and enjoy the beauty of all sides of it. I have left the teams that I feel food shaming is the strongest. I am not here to listen to someone tell me what is the right way to eat. I have unfriended a few people on Spark as well as I don't need the constant reminders in my face of what they're propagating. I subscribe well and fast to the EYES ON YOUR OWN PLATE theory now. If I invite anyone to see what I am eating, feel free to pick it apart then, until that happens, I want zero opinions about it...

I am simply to that point. I just want to continue to live that balance and enjoy it. Life is too short not to.



1 2 3 4 5 6 7 8 9 10 11 12 13 14 15 16 17 18 19 20 21 22 23 24 25 26 27 28 29 30 31 32 33 34 35 36 37 38 39 40 41 42 43 44 45 46 47 48 49 50 51 52 53 54 55 56 57 58 59 60 61 62 63 64 65 66 67 68 69 70 71 72 73 74 75 76 77 78 79 80 81 82 83 84 85 86 87 88 89 90 91 92 93 94 95 96 97 98 99 100 101 102 103 104 105 106 107 108 109 110 111 112 113 114 115 116 117 118 119 120 121 122 123 124 125 126 127 128 129 130 131 132 133 134 135 136 137 138 139 140 Last Page

Get An Email Alert Each Time A*L*P* Posts