| | |
| --- | --- |
| | 60SIXTY's Recent Blog Entries |


Thursday, December 08, 2011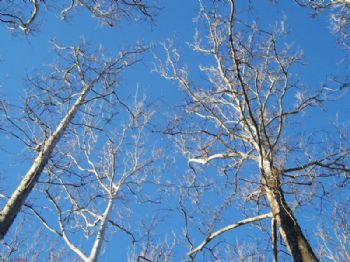 Yesterday, while driving to Fort Wayne for my medical treatments, DH & I talked about how we had seen 3 seasons on the trips we started making the week of Labor Day.
It was late summer.
Then autumn.
And, last week we drove in a winter storm of sleet & snow.
The trees have gone from green to shades of yellow, red, and brown, to bare. Yesterday, we watched for the Sycamore trees along our route. They are easy to find as the sun brightens the white on their bark. So, today I did a quick search and found this poem.
www.poemhunter.com/poem/my-sycamore-
tree/

This month, we have our eyes on the star mentioned in the poem.
It won't be long before we will see the butterfly.







Merry Christmas




Tuesday, December 06, 2011
I was just looking at the Spark Healthy Reflections. The one with the above title included a quote from Elvis. "When things go wrong don't go with them."

The reflection talks about how many of us react when things go wrong. About starting to feel sorry for yourself. It then says:
"The new, healthy way to spend down times is to lift yourself up and operate at a higher level. Remember that what happens to you is not who you are. It's history. It's past. Your true self takes that history and decides how to make the best possible future out of it. You have the power to keep your attitude and values from driving into the ditch along with the events in your life. From defeat, you can still emerge victorious."

I am trying to think how this fits in with the process of grief recovery. I don't feel defeated. I am literally exhausted. I am disappointed in myself that I haven't exercised more in the past 5 weeks. I have a lot to do in the coming 24 hours.

I got my first Christmas card. I am struggling to keep up with the basics of keeping the house clean. We have one Advent decoration - traditional candles out. Otherwise, you would not know it is Advent. I have decided that I need to send Christmas cards to everybody that had sent me Sympathy cards. I am sure that if I can complete that task, it will help me move forward.

My Fitness
I have been doing my PT exercises. I am trying to increase the number of exercises.

My Nutrition
Yesterday - my calories were good, but my sodium was too high.


Thursday, December 01, 2011
After my little rant yesterday, I thought I would share this poem I found on the Hillbilly Housewife site.



Inspirational Story


Prophets


~ Anne Porter ~

Once in the Advent season
When I was walking down
A narrow street

I met a flock of children
Who all came running up to me
Saying that they were prophets
And for a penny they
Would prophesy

I gave them each a penny

They started out
By rummaging in trash-cans
Until they found
A ragged piece of silk

Itís blue, they said
Blue is a holy color
Blue is the color that
The mountains are
When they are far away

They laid the rag
On a small fire
Of newspaper and shavings
And burned it in the street

They scraped up all the ashes
And with them decorated
Each otherís faces

Then they ran back to me
And stood
In a circle Ďround me

We stood that way
In a solemn silence
Until
One of the children spoke

It was the prophecy!

He said that long before
The pear tree blossoms
Or sparrows in the hedges
Begin to sing

A Child will be our King.


Wednesday, November 30, 2011
I calculated a recipe I made in the crockpot with the Spark recipe calculator.
It came out high on sodium as I expected. I had gotten really lazy and used canned chicken broth and canned navy beans. I also had a serving of crackers.
According to yesterday's nutrition tracker, I consumed 7695 mg of sodium.
I am thinking that I likely messed up tracking something. I almost never go over 2300 mg of sodium. I think I would have gained 10 pounds overnight if this were true.

According to the feedback, I was also over goals on:
calories by 58
fat by 10 grams [probably because I ate some almonds - but less than an ounce, and also had an egg for breakfast]
Carbs = over by 5 grams - I will blame the soup beans, parsnips and some crackers.
Protein - over 10 grams. Surprised by this. I only had about 3 ounces of chicken, if that, a small amount of soup beans, also had almonds earlier in the day, and had eggs for breakfast. I make my eggs with one whole egg plus two whites. so, my cholesterol nutrition was in range. Besides the cholesterol, I also met my fiber goal.

I often watch Dr. Oz. Yesterday, I just got aggravated with it.
It was a rerun that I had not seen. I thought it was poorly done and had a lot of mis - information. He concentrated on the new poor. That is a reality. These people still had their homes, but were about to lose them. They had kitchens with stoves & refrigerators & microwaves. The truly poor do not have those advantages. But that wasn't his focus.

His pediatric expert described horrible effects of malnutrition that these same children were supposedly going through. I don't really believe it. They all had food stamps. Yes, they were embarrassed. I understand that. But, I know quite a bit about food stamps from my work with my church. These people have more money for food than the average household in my community without the food stamps. More than I do. they are using their food stamps foolishly if they don't have enough food. The one mother was running out of cereal. She was buying the most expensive stuff on the shelf. Who can afford that? Not the average consumer. You can buy a 14 oz box of store brand corn flakes for 99 cents. You can also buy old fashion oatmeal which has a lot of uses besides breakfast cereal.

They said they couldn't afford milk. They were mixing cocoa powder with water to satisfy the kids. If you cannot afford the $2.60 a gallon fresh milk, you can buy powdered milk. They should have been buying enough of that to last a month at the beginning of the month. I mostly use if for cooking and can mix it up to put over cereal. We can still afford the fresh milk for drinking at least once a month.

What the food stamps families do have problems with & was not pointed out by Dr. Oz or his experts - what you cannot buy with food stamps and may not have enough money for:
toilet paper
paper towel, foil, saran wrap
Hand or Bath soap
shampoo
dish or laundry detergent
household cleaners
Vitamins & supplements
diapers and feminine products

If you don't have laundry facilities, disposable diapers are about a necessity. WIC will pay for some - used to pay for a month supply - now down to two weeks worth.

They may not have enough food stamps to buy all fresh food.
But they can buy canned and frozen.
They can buy dried beans and make their chili from scratch.
Potatoes are usually pretty cheap.
Right now, turkey is pretty cheap.
You probably cannot afford fancy bread or dessert.
You should be able to afford to make snicker-doodles & buy the dollar bread.

I just think Dr. Oz could have shown the real picture a lot better.
The poor who are without kitchens often eat a lot more junk food than anybody because it is so cheap. Malnutrition is a problem - but not necessarily starvation.

Dr. Oz also talked about donating to programs that pay for lunches for kids. He should have checked that one out better. The organizations he talked about are paying for meals for all children in childcare programs such as at t he YMCA or in area day care. Children from families that have incomes of $50,000 to $200,000 are getting this food. The parents have offered to pay for it - but are told that it is not necessary. They don't want to embarrass the kids. If the schools can pull it off without embarrassing the kids - these other organizations can do the same.



about the long rant.


Saturday, November 26, 2011
"There is no love sincerer than the love of food." ~ George Bernard Shaw (1856-1950) Irish writer.

"It is not true that a dog's love is unconditional. The first condition is that you feed it." ~ My oldest DD, American Musician & friend of dogs.

After just celebrating a holiday of Thanksgiving with a feast, I am reflecting on what we love more, our family or our food.

We say we want to eat ourselves to a healthier lifestyle for our loved ones. If we mean that, we will do that. IF I MEAN THAT, I WILL DO THAT.





This hasn't been a very good week for the healthiest of eating. On the other hand, it hasn't been the worst. The most unhealthy foods I had were a little gravy and 1 piece of pumpkin pie a day - for several days. Tomorrow is one last feast. Beginning Monday, I will wean myself from the high calorie carbs.
[Oh - the pie was half Splenda & half sugar].


First Page
1
2
3
4 5 6 7 8 9 10 11 12 13 14 15 16 17 18 19 20 21 22 23 24 25 26 27 28 29 30 31 32 33 34 35 36 37 38 39 40 41 42 43 44 45 46 47 48 49 50 51 52 53 54 55 56 57 58 59 60 61 62 63 64 65 66 67 Last Page

Get An Email Alert Each Time 60SIXTY Posts