Wednesday, May 04, 2011
As of 3:15 am can grip with the right hand now. Joint is beginning to ache a little, deep inside.

Took a second oxycodone (the first was around midnight when I was going to bed - they told me to do that so I wouldn't wake up in pain).

5:15 am update: it's starting to throb. Hurts no matter what position I'm in. ow. took another oxy. House feels cold at 60F. Cranked it up to 70F.

I'm logging meds with the TimeJot app.
itunes.apple.com/us/app/timejot-a-ti
me-log-journal/id308149119?mt=8
iThings. They're not just for food tracking! LOL

Starting to use the nice Tao Way of Life* app to calm me down.
itunes.apple.com/us/app/tao-way-of-l
ife/id393777309?mt=8

Here is one that seems apropos.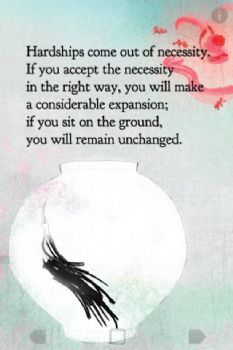 *I feel compelled to point out that this app name is internally redundant.