Tuesday, May 03, 2011
What it looked like inside my shoulder: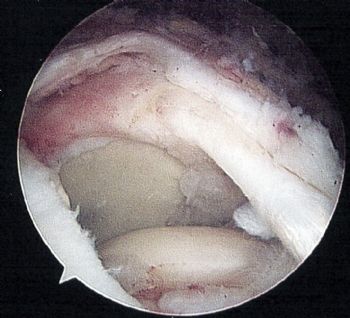 The hole in my infraspinatus. Muscle at top should be down next to the bone at the bottom of the pic. for scale, the pink muscle at the top is approx 2 cm away from where it should be.

Apparently the whole time he was fixing it he was telling everyone in the room he couldn't believe i'd been kayaking without any pain for the past 2 weeks (9.5 hrs last fri-sun, 1 hr weds, 8.5 hrs this past fri-sun) on class III and III+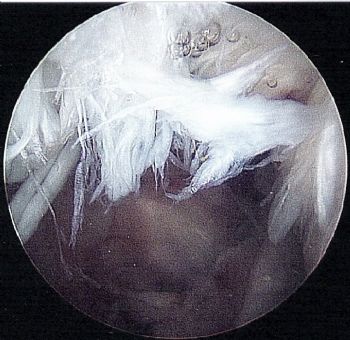 Pretty sure that ain't right.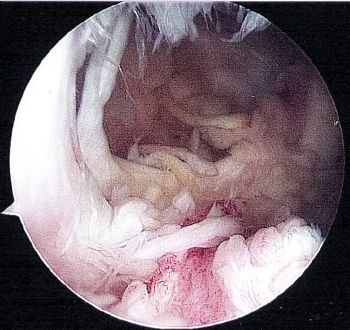 Or this

But it does have a happy ending...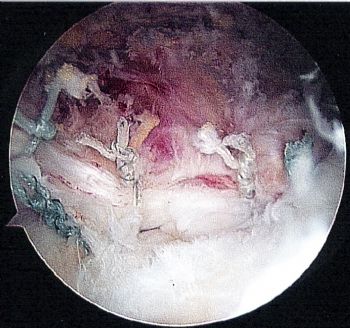 All sewn back together!
(They hammered a couple of staples into the top of my humerus and laced some permanent sutures through them.)

Now I just have to heal it up.




i think the drugs interact with seretonin. The incessant meowing has been driving me nuts and i just finished a one-armed kitchen cleaning rampage.

At one point i bent over to pick something up and this big pink rubber thing fell down in my way. It took a few sec to realize it was my right arm!

I angrily stuffed it back into the sling and tightened the velcro beween my palm and thumb - and continued what I was doing. I can't feel anything except a little in my fingers, which can move a little. Just in case I took an extra prozac to help counteract the rage and potential felicide.

And finally, something less unappealing - dinner!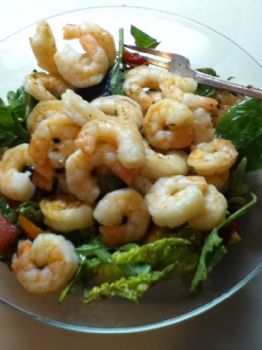 Shrimp on a bed of leftover salad. Who sez you can't cook with one left arm???



Now I'm curled up in bed with my 'puter and a mug of Good Earth tea, listening to the rain outside, with felines sacked out (and QUIET) next to me. I am a content Cat Sandwich.