| | |
| --- | --- |
| | 1BEARWIFE's Recent Blog Entries |


Monday, November 09, 2009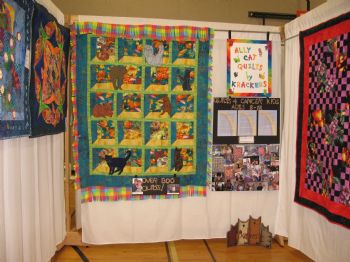 I have had quite a number of folks asking me for patterns for the Ally Cat Quilts by Krackers. There are none. Let me explain:

Ally Cat Quilts by Krackers all begain when our beloved Granddaughter, Ally, was diagnosed with leukemia.

She and her Mom called one day and asked me to make quilts for the bigger kids.

At that time I didn't know that folks or guilds typically do not make quilts for teens, and there is a large population of teens who have cancer.

The kids get extremely cold during their battle with cancer, and the quilts were badly needed.

To make a long, heart-warming story short, between Ally, my daughter Cindy and I, we came up with a design that will work for these kids.

There are no patterns. Every quilt is different, and every quilt has a cat on it somewhere, in honor of Ally's battle.

I make these quilts using my table top Elna. I do not charge any fees for these quilts, and absorb all the cost, including shipping myself.

I have, on occassion, been given fabric. I only use 100% cotton, from quilt shops. It is necessary to use very strong fabric because these quilts are really put through the wringer.

Recently, some lovely ladies in my quilt club have begun making quilt tops for me. They are what I call "My Catty Angels".

I stopped counting 2 years ago when I sent out quilt no. 867. Many more have gone since then.

And so, dear readers, nope, I can't send you the patterns. As I said, there are none.

However, there is something you can do for Me, and that is to send me the name and contact information of any kid between 8-18 that you know of who is fighting cancer so I can make them a quilt.

I can't heal the kids, but I sure can keep them warm!

By the way.......Ally will have her 17th birthday in February, and she is heading into her 3rd year of remission! Thanks to all of you who donate $$ toward research, we are saving a lot of kid's lives!

Here is a photo of the real ALLY CAT!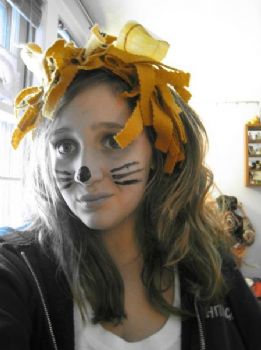 Monday, November 09, 2009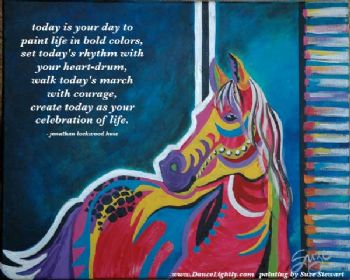 Isn't this just the MOST?! I found it on Jonathan Lockwood's page of ispirational quotes. It has inspried me to do the day BOLDLY, WITH COLORS!

I am making some great Christmas stockings for my deployed soldiers. I found the pattern on Eleanor Burns' TV show. I am making the stip stockings for the guys, and Crazy Quilt ones for the girls.

It's a lot of fun, and I need a break from the Ally Cat Quilts by Krackers today. Sometimes I just have to go in a different direction to find my spark toward life again. Making these quilts can be quite an emotional toll on me. I find that if I take a break once in a while, I am re-energized and better equipped to handle my emotions.

I will post photos of the stockings when I get them finished.

In the meantime, what better place to live BOLDLY, WITH COLOR, than a QUILT ROOM???





Sunday, November 08, 2009
I was just given permission from scarousel1 to copy this and post it on my page. I think it is really terrific, and want to share it with you!


M ake short term goals
O ut with the negative thoughts
T hink of why you want it
I magine how you will feel
V isualize the future you
A cknowledge your successes
T reat yourself with respect
I nvestigate new ideas and foods
O bserve your healthy lifestyle
N ever give up and never give in
S upport one another






Thursday, November 05, 2009
Today I got my butt outside early and walked 3.25 miles in the rain. It wasn't raining hard, and not constantly. But Winsten and I did get wet.

I haven't been doing my daily walks lately. I think I had fallen into a slump.

Today I got myself out of the house, thinking I will beat the forecasted high winds and heavy rains. While it was a light rain when we started, it was light enough for Winsten to be willing to continue walking with me.

We set out at a brisk pace, and kept it up for 2 miles. Then Winsten had had enough, and he opted to get in out of the rain.

I let him in, then remember that I want to send back my Netflix today. We had gotten 2 DVDs about China, and it is truly one of the best documentaries we have ever watched. It is great, for you Netflixers! We give it a full 5 star rating.

So I grab the Netvlix and outside I sail again. Still at a rapid pace. Hmmmmm That is interesting, because I haven't gotten outside every day, and I was expecting to be slower and more sore.

But as the ground moved under me, I realized I was not winded at all, and there was no yelling from my calves or any other place on my body. In fact, I felt very good!

I then noticed I was walking with my eyes looking down. STOP THAT!!! I lift my eyes and look around. There are changes already with Mother Nature, leaving October behind.

The larger portion of the trees have laid their leaves down at their feet, and I remember how, as a kid, we used to love it when the leaves fell. We would all grab the rakes, and make forts, houses, and piles of leaves to jump into.

There is a difference in Leaf Forts and Leaf Houses.

Forts have higher "walls", for one thing. They need the higher walls because you need protection when the enemy attacks, and you can "get" them when they jump the walls. Forts also have to have wooden sticks in the ground for where the jail is. And a rope needs to be tied to the sticks to keep the prisoners in. And we must not forget that the prisoners need a leaf bed to lie on while they are in their jail cells. and of course, the BOYS got control of the Fort!

Leaf houses are another thing. They sprall over much more territory, and bedrooms, kitchens, living rooms all have to be arranged. Leaf beds in each bedroom, leaf chairs in the kitchen and the living room needs leaf couches and chairs. A cardboard box serves as a TV in the living room, while another is the kitchen table. Two more are the stove and refrigerator.

All these must be carefully worked out, and then if you don't like the house, you move off to another part of the yard and make your own.

My sister Carol Lee always had to have the biggest house. Carol Lee was a stingy child, and always had to have the best of everything. She was also the most spoiled rotten brat I have ever known, except for my cousin Diane (who I pushed into the cow pies at every chance I got!).

Carole Lee always got the catalogues first, so she could cut out the best paper dolls. We couldn't play cards with her, because if she lost, she would cut up the cards. She was not allowed puzzles, because if the pieces didn't fit, she would cut them until they did.

Anyway, back to the leaf houses. If anyone made a bigger leaf house than Carol Lee's, she would rushover and kick out the walls.

Then all havoc broke loose! We would all run frantically to save our leaves and steal more from each other's houses. There was prestige in who had the most leaves, and who had the best leaves.

Hours would be spent in our various leaf buildings, no matter how crisp the Autumn air. As long as it wasn't raining, we were in the leaves.

Then the novelty of playing in the leaves would wear thin, and the school activities would take priority. There were football games to go to, and the BON FIRES!!! OUr leaf structures are added to the pile for the Bon Fire.

Bon Fires are wondwerful things! The grown-ups would get us kids to gather up all the leaves and yard trimmings, and put it all into a big pile away from all buildings and trees. Then the grown-up men would cut long sticks for our weinies and marshmallow roasts, and hand them out to us with stern warnings that "These are NOT to be played with! They are NOT swords, and they are NOT used for poking each other! You wil be SPANKED if I catch you doing any monkey business with these forks!" They made it very tempting!!!

Then Mom and the other grown-up ladies would come out of the house, carrying trays of weinies, buns, ketchup, mustard, relish, onions, potato chips (a rare treat in those days!). they would bring out big jugs of hot cider, and coffee pots filled with hot chocolate. The marshmallows were always the last to come out, and the most cheered when we saw them.

A big iron pot of beans is out on the picnic table, where someone set everything,all the food. plates, cups, plastic utensils, condiments in order.

Old blankets were laid on the ground; the wooly scratchy ones that had stripes on them. One chair was brought out close to the blankets. Everyone KNEW not to sit on that chair!

Then the men would light their matches, and hold them to the pile of leaves and branches. Oh, will it ever light??? Will the matches really be enough???

We hold our breath as small tendrils of smoke drift up from the leaves. Will it become a real fire??? We wait in tense silence, staring at the curling smoke as it wafts its way upward to the late afternoon Autumn sky.

Finally, a little flame appears in vairous parts of the bon pile. Shrieking with joy, we kids jump up and down......a bon fire has begun!!

We quickly snatch up our twig forks, and jam a wienie on it. Standing appropriate distance from the now REAL fire, we hold our sticks to the flame and roast our weinies. Our faces get warm, and we can feel the heat through our mittens.

As we stand rigidly still, our faces now feeling the burn of the fire, we are mesmerized by the flames and slow color changing of our weinies. Mouths watering, finally the weinies are cooked "just right!, and we dash over to make the hot dogs.

Back and forth we go until we have gorged ourselves. Or so we think!

Then Mom brings the marshmallows to us. We forget we are stuffed to the gills, and put two marshmallows on our forks. Holding them to the fire, we turn our forks so the marshmallows won't get burned on one side, being very cautious to not cook them TOO long because that makes them fall off into the fire.

Pulling our marshmallows out, we blow on them to make sure there is no fire burning, we then proceed to try to pull the marshmallow off the fork. Our fingers get burned, not badly enough to stop us, and we pop that hot marshmallow into our mouths.

AHHHHHHHHHH! Heaven is when you are standing by the burning embers of a bon fire in the cold dark evening air, with a hot marshmallow in your mouth, all flavored with wood smoke!

Then Dad goes into the house, and comes out with his guitar and harmonica. He sits in THE CHAIR, and we all settle down on the wooly blankets, happily peeling melted marshmallow off our fingers and faces while the fire at our backs keps us warm on one side.

Dad starts to play songs we all know, and we sing along. Then he brings the harmonica out of his shirt pocket and proceeds to make train whistel noises. Then the sound of the train charging down the track! The WABASH CANNON BALL!!! We know the words, and cheerfully sing out the verses while somehow Dad manages to play the harmonica and the guitar at the same time.

The music comes to a close as we get sleepy from the warmth of the bon fire, full tummies and good fun.

Staggering slowly and a bit cranky, we stumble into the house, wash our faces and hands, get into flannel pajamas, say our prayers and wearily climb into bed.

It has been a very good day, but we are too tired to think about it as we slip off into dreamland.

I have gotten my groove back.





Friday, October 30, 2009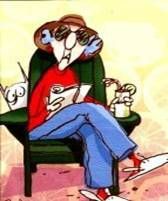 Minorities

We need to
show more sympathy for these people.

* They travel
miles in the heat.

* They risk their lives crossing
a border.

* They don't get paid enough
wages.

* They do jobs that others won't do or are
afraid to do.

* They live in crowded conditions
among a people who speak a different language.

*
They rarely see their families, and they face adversity all day ~ every
day.



I'm not talking about illegal Mexicans
~ I'm talking
about our troops! ~ Doesn't
it seem strange that many Democrats and Republicans are willing to lavish all
kinds of social
benefits on illegals, but don't support our troops, and are even threatening
to defund them?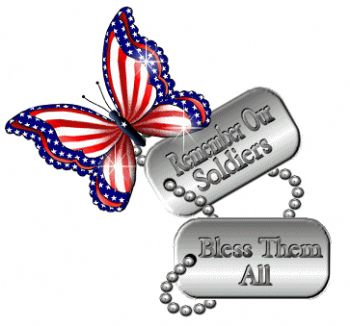 First Page
1
2
3
4
5
6
7
8
9
10
11
12
13
14
15
16
17
18
19
20
21
22
23
24
25
26
27
28
29
30
31
32
33
34
35
36
37
38
39
40
41
42
43
44
45
46
47
48
49
50
51
52
53
54
55
56
57
58
59
60
61
62
63
64
65
66
67
68
69
70
71
72
73
74
75
76
77
78
79
80
81
82
83
84
85
86
87
88
89
90
91
92
93 94 95 96 97 98 99 100 101 102 103 104 105 106 Last Page

Get An Email Alert Each Time 1BEARWIFE Posts